I vowed to never to eat pizza outside the tri-state area (except maybe in California), because it's never the same. New York and New Jersey have spoiled me in the sense that there is always a decent place to grab a slice nearby. When my boyfriend got us invited to the rehearsal dinner for the wedding in Vermont, I wasn't sure what to expect.
The place we ate dinner was a furniture store that happened to have a restaurant inside it. The tables were set up where we walked in and on the left and right were areas to roam around and see all the interesting pieces. They had all sorts of great furniture pieces that I wished I could afford. Dinner was scrumptious, they served small personal sized pizza after pizza that everyone shared. Not only was I pleasantly surprised by the food, but I loved the fact that such a place existed in Vermont (especially since Google told me that Vermont is the 2nd least populated state in the US).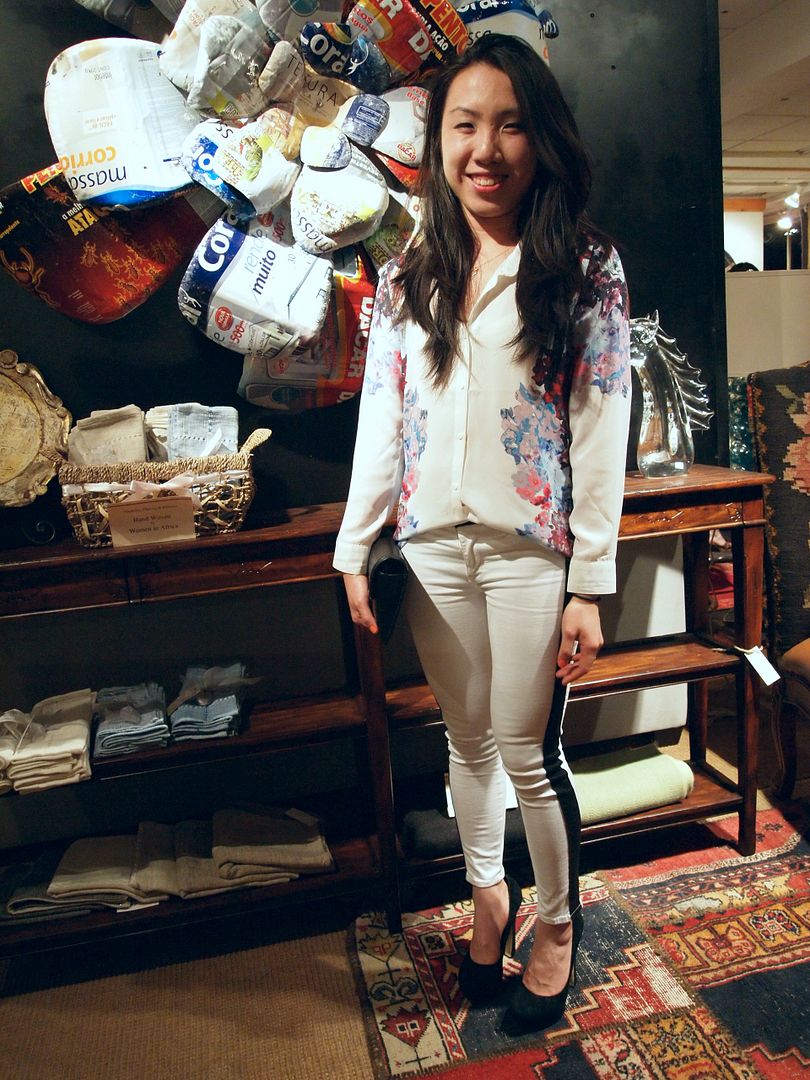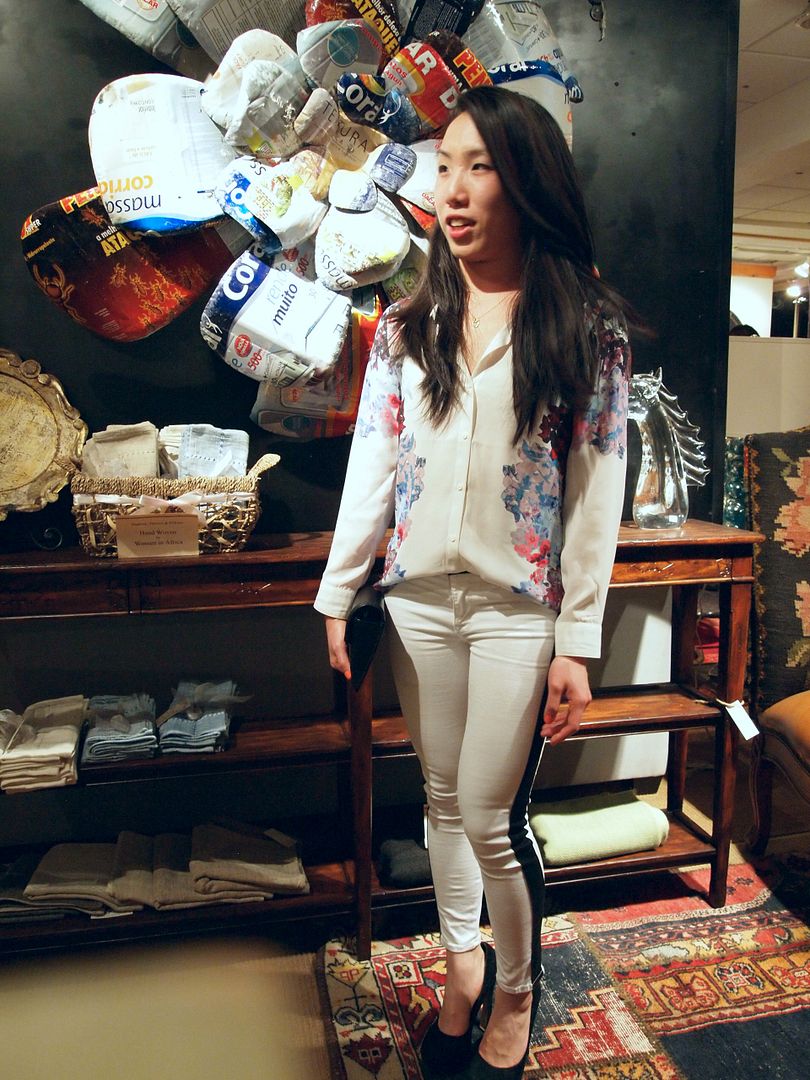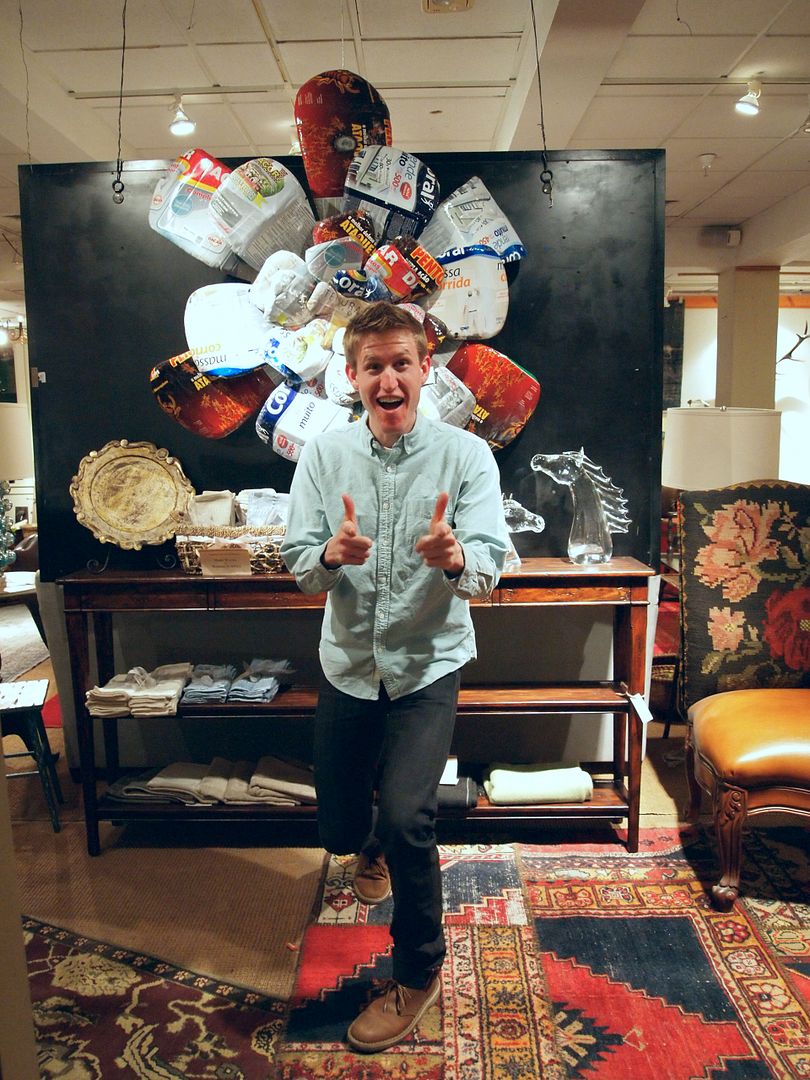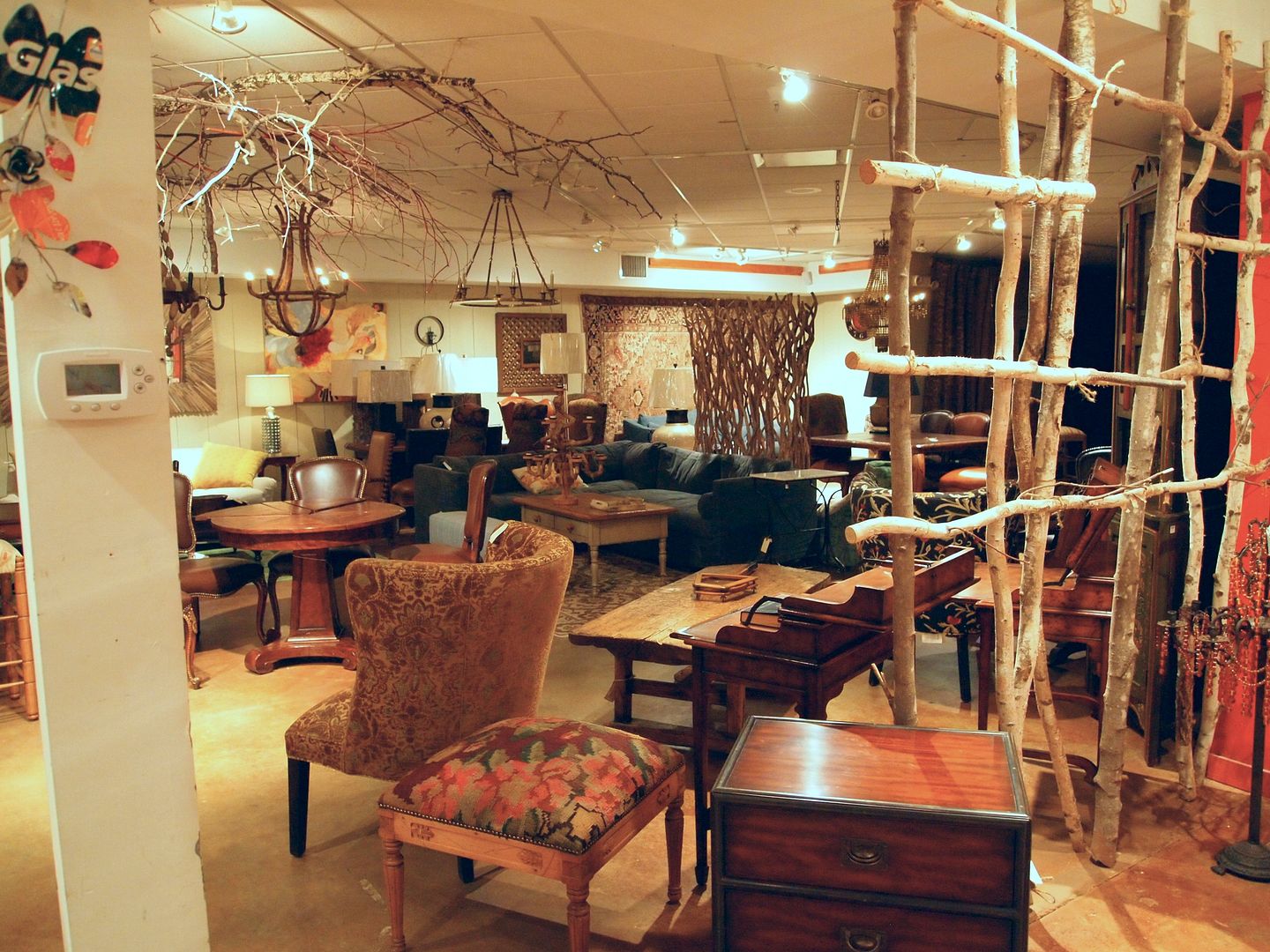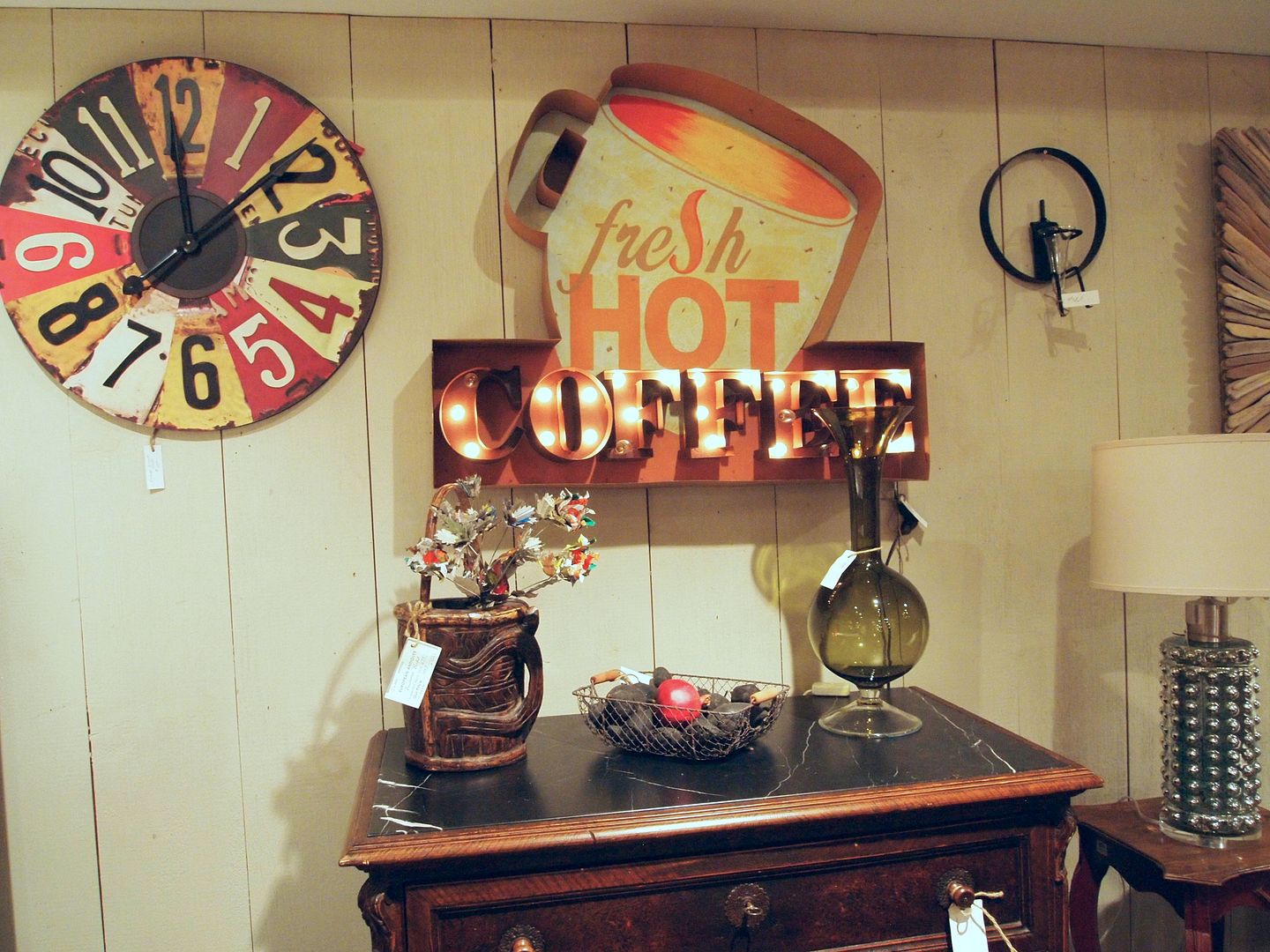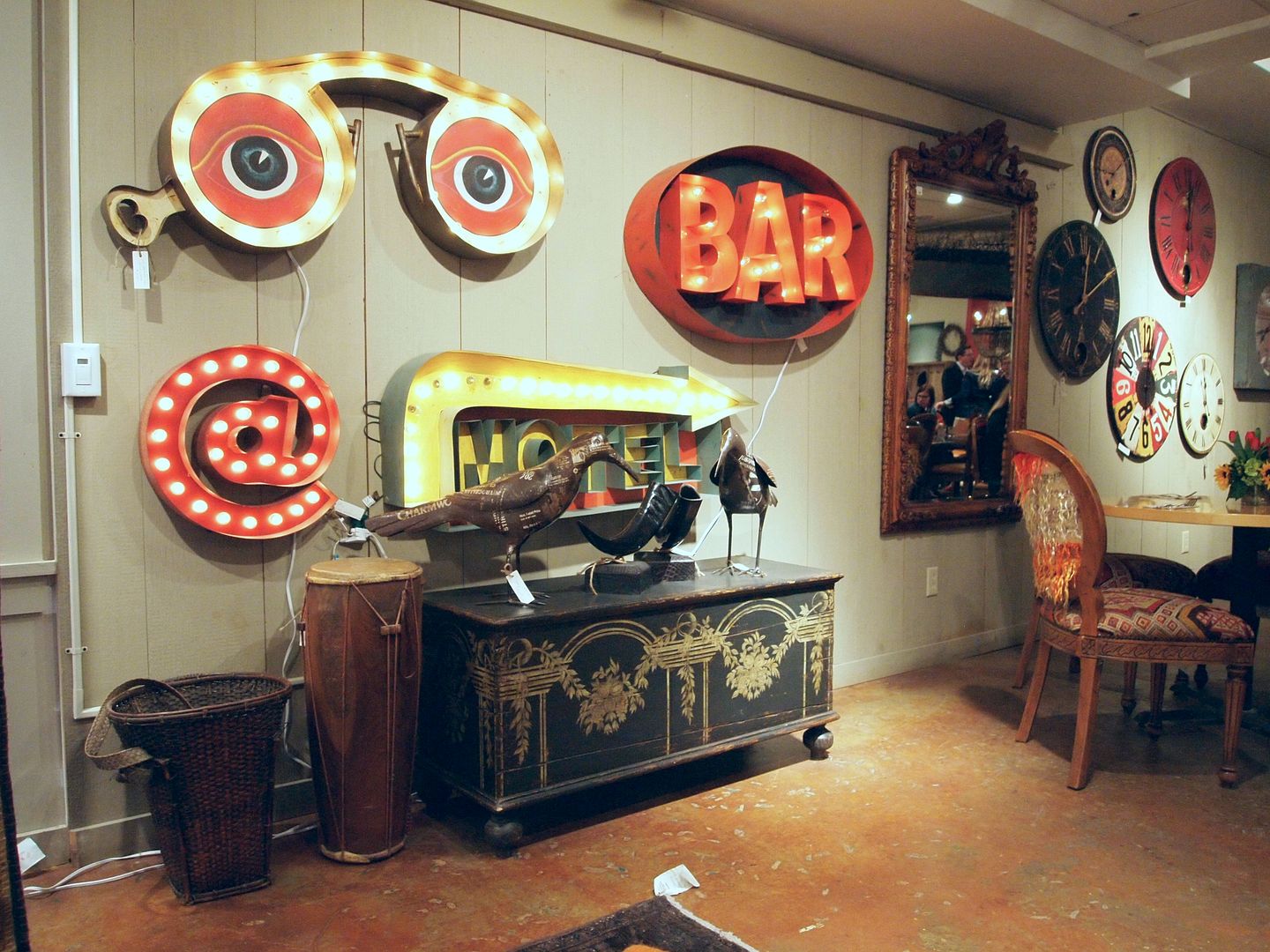 (top: H&M |jeans: Hudson Leeloo |shoes: Zigi Soho Studious |clutch: Alexander Wang)
This H&M blouse is one of my favorites, I get a lot of compliments when I wear it. I remember seeing it in the window of the mall as I was passing by and I had to have it.. just went straight into the store and purchased it without trying it on. It went perfectly with my tuxedo Hudson jeans. This whole outfit was a danger to wear since pizza was the main course for dinner, but luckily stuffing tiny slices of pizza into my mouth whole makes it easier to not drop anything on my pants..