These photos were taken on outside the mill house that was on the grounds that the wedding in Vermont was at. We were lucky enough to stay on the grounds because my boyfriend was in the ceremony and the scenery around there was simply gorgeous.
This was my car ride outfit, literally the second we arrived and picked up the keys to the house, I dragged my boyfriend to take some photos before the others arrived. We had a bit of fun with the photos and managed to get some good shots which I attribute to location and privacy (I'm still a little camera shy especially when other people see me and my boyfriend taking blog photos).
The Hudson cropped tuxedo jeans were perfect, they are the most comfortable pair of jeans that I own. And on the plus side, tuxedo stripes are slimming on the legs while adding a bit of interest to an otherwise boring pair of jeans. Typical me, I purchased several pairs of these and wore a black and white pair to the rehearsal dinner. They are extremely versatile and easily dressed up and down depending on the outfit, as you'll see in a later post from the rehearsal dinner.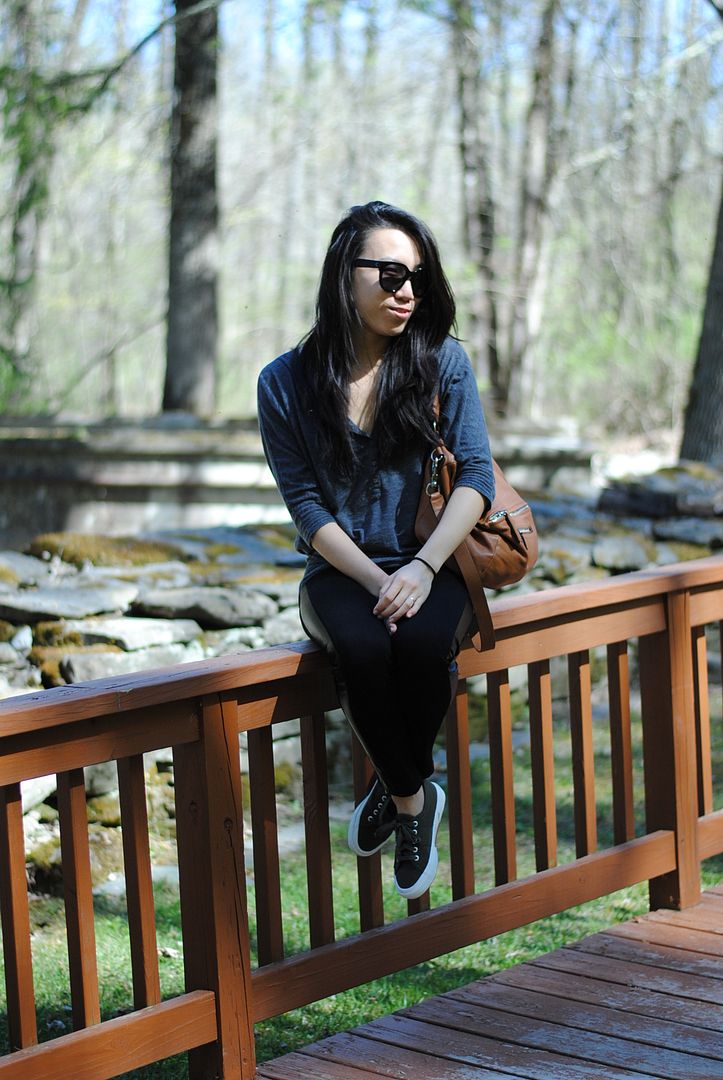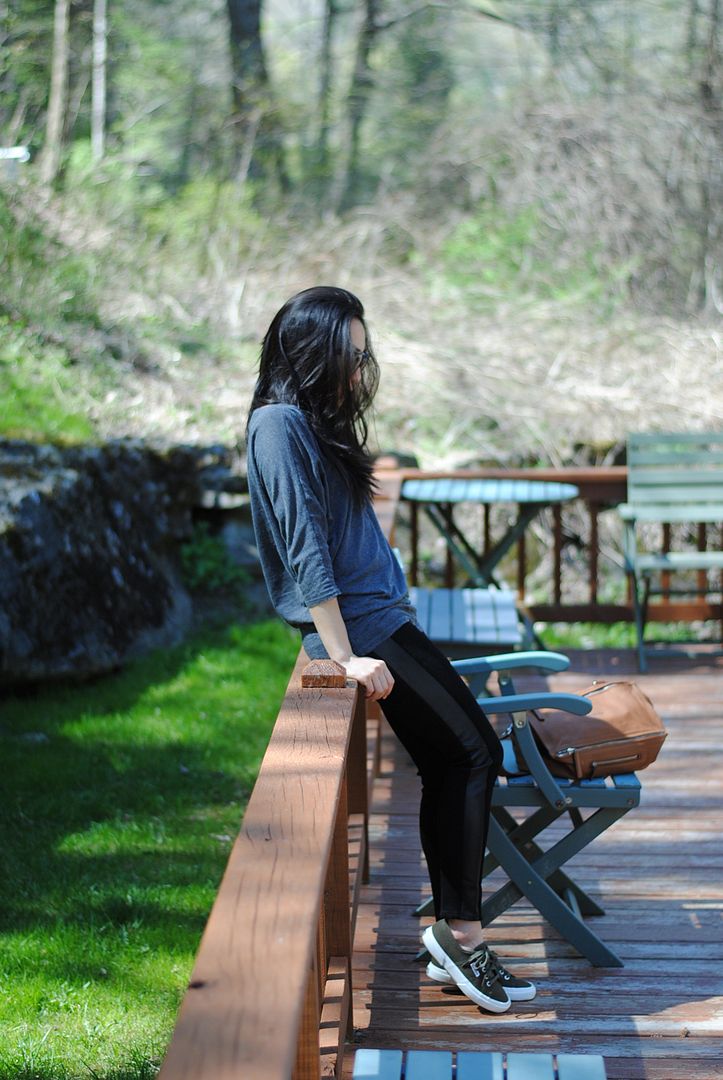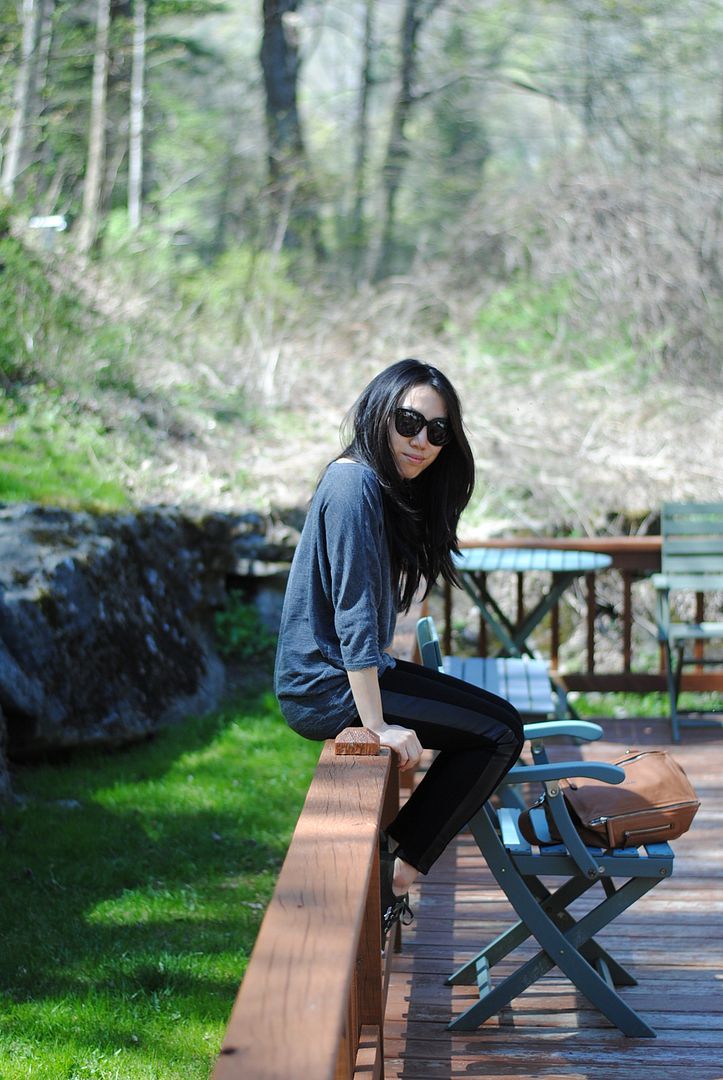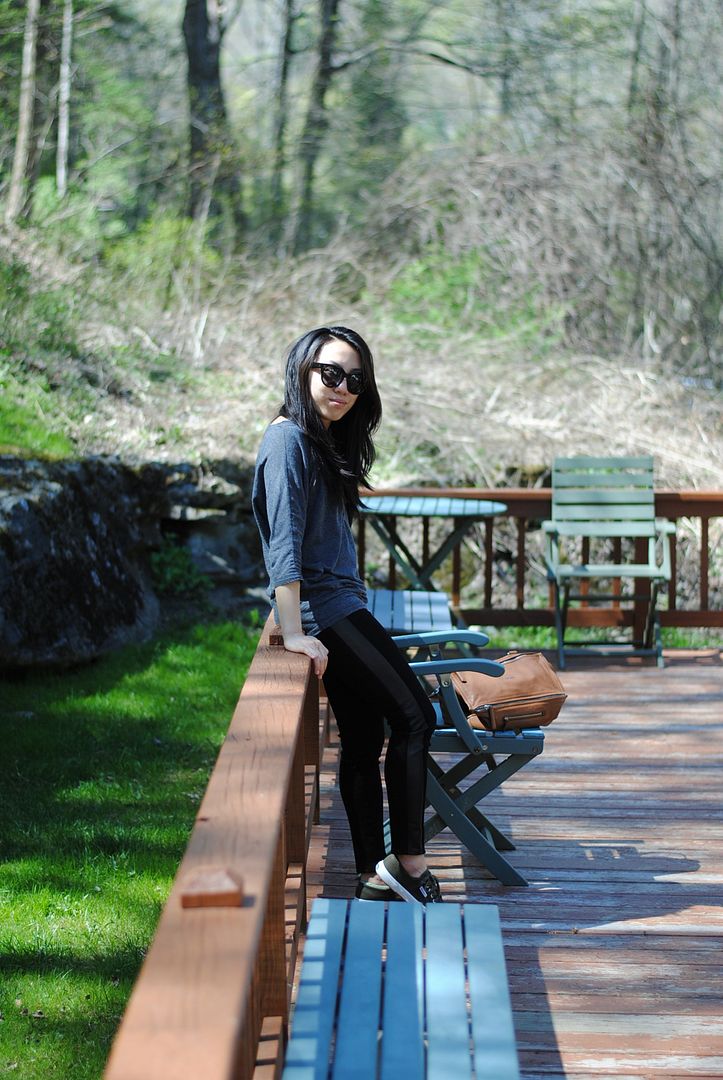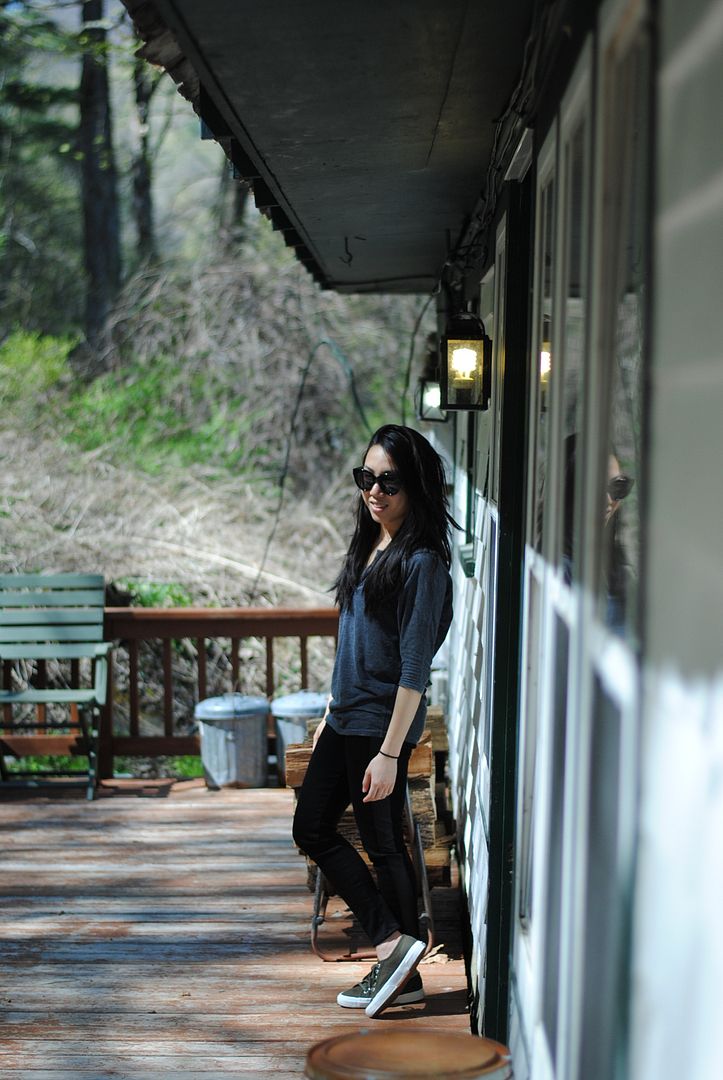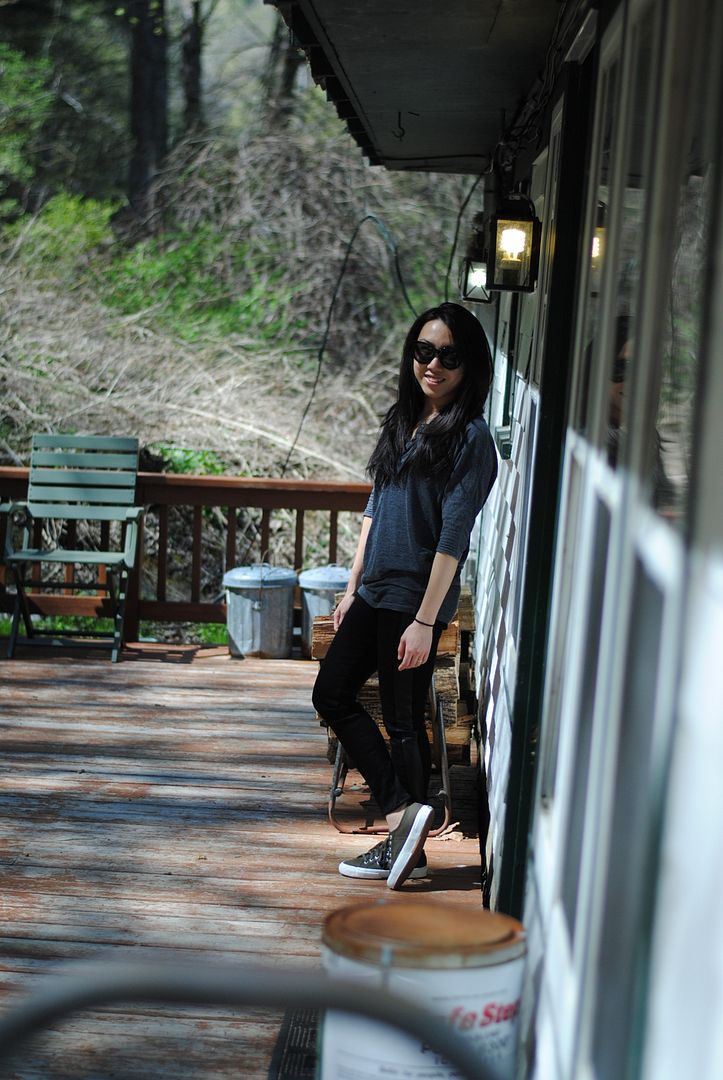 (top: H&M |jeans: Hudson |sneakers: Superga |bag: Givenchy Pandora |sunglasses: Celine)