The freezing cold weather has finally broken, though now it's been replaced with rain for the last couple of days. Hopefully the weather will get nicer for those of you attending NYC Fashion Week!
Also coming up this weekend is the Superbowl. It's only in recent years that I got into watching it, but it's a great time to hang out with friends, drink some beer, and eat food that tastes great and is terrible for you! Can't wait, because I actually am rooting for a team this year which makes it more fun to watch (my only Rutgers pride is Ray Rice).
Anyway, here's to warm weather.. some old photos that I took in the fall when it was unnaturally warm. I like the subtle floral print on these Current/Elliott jeans. Alas, I am pretty sure these are supposed to be capris on a normal sized girl, but they end up being regular length jeans on me. The trials and tribulations of a short girl.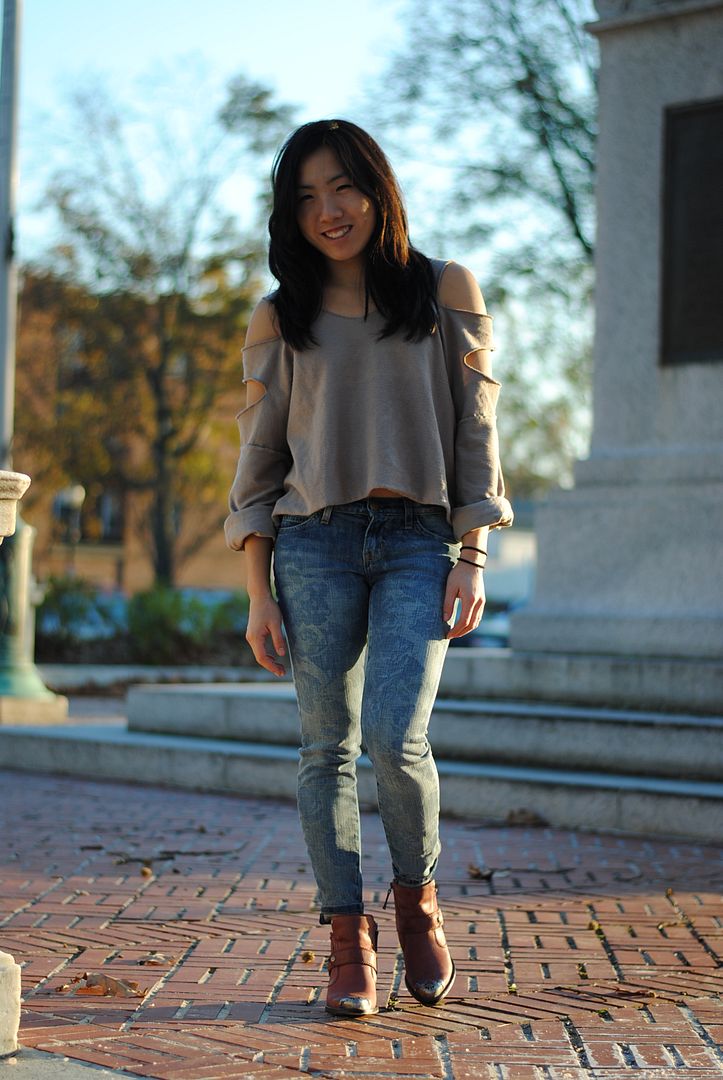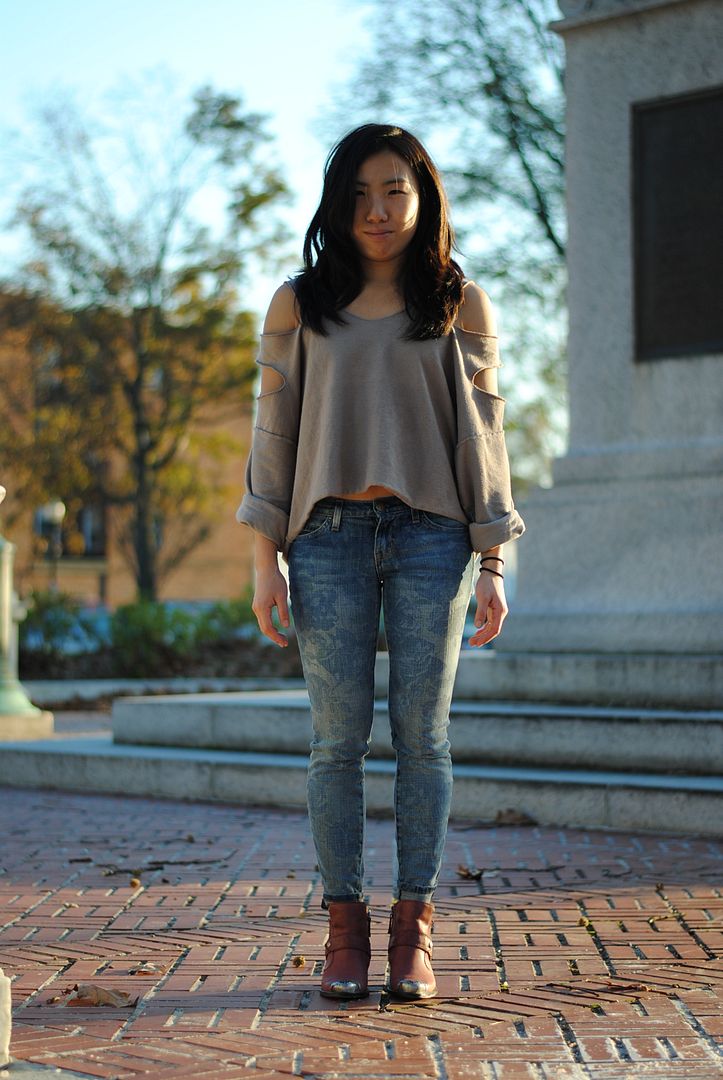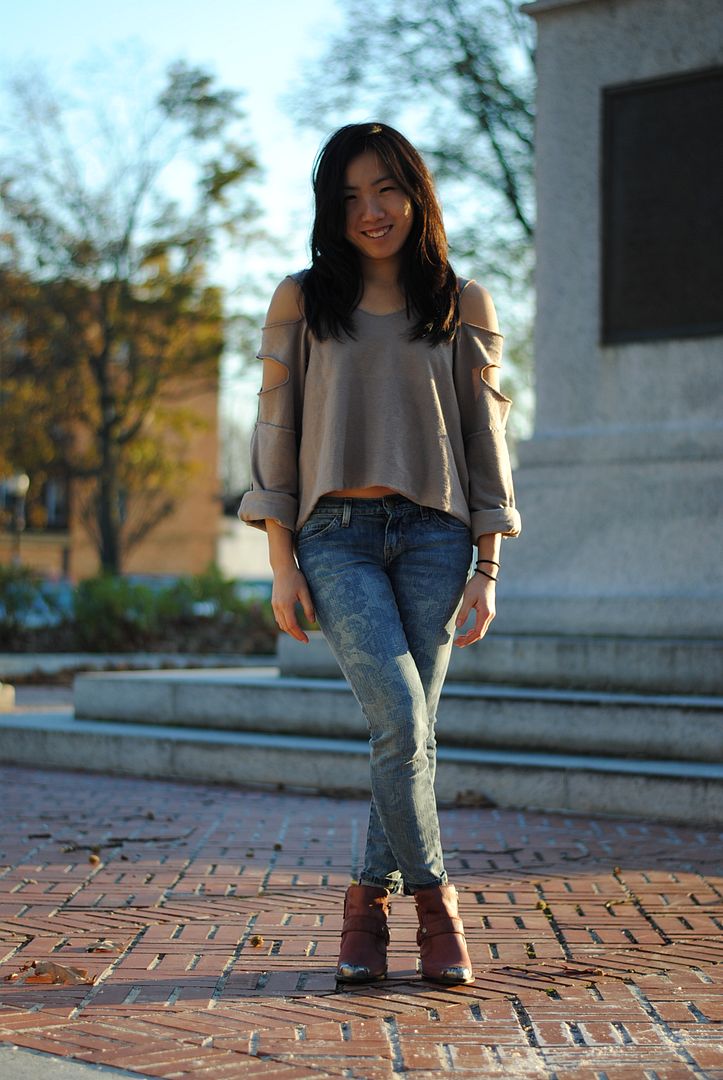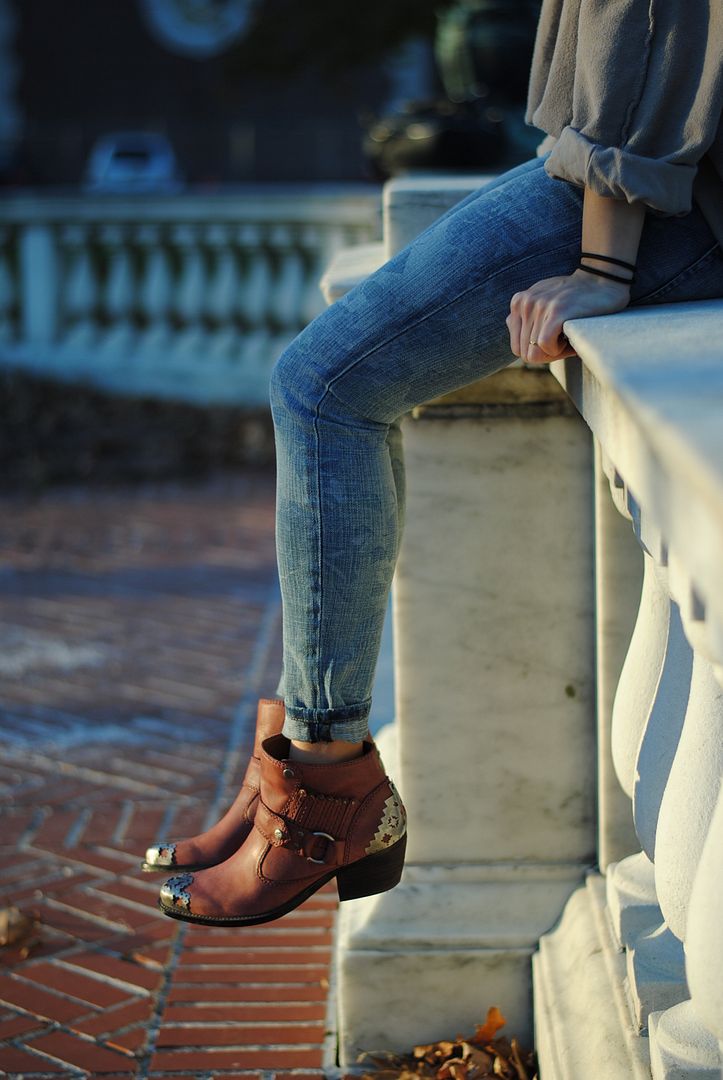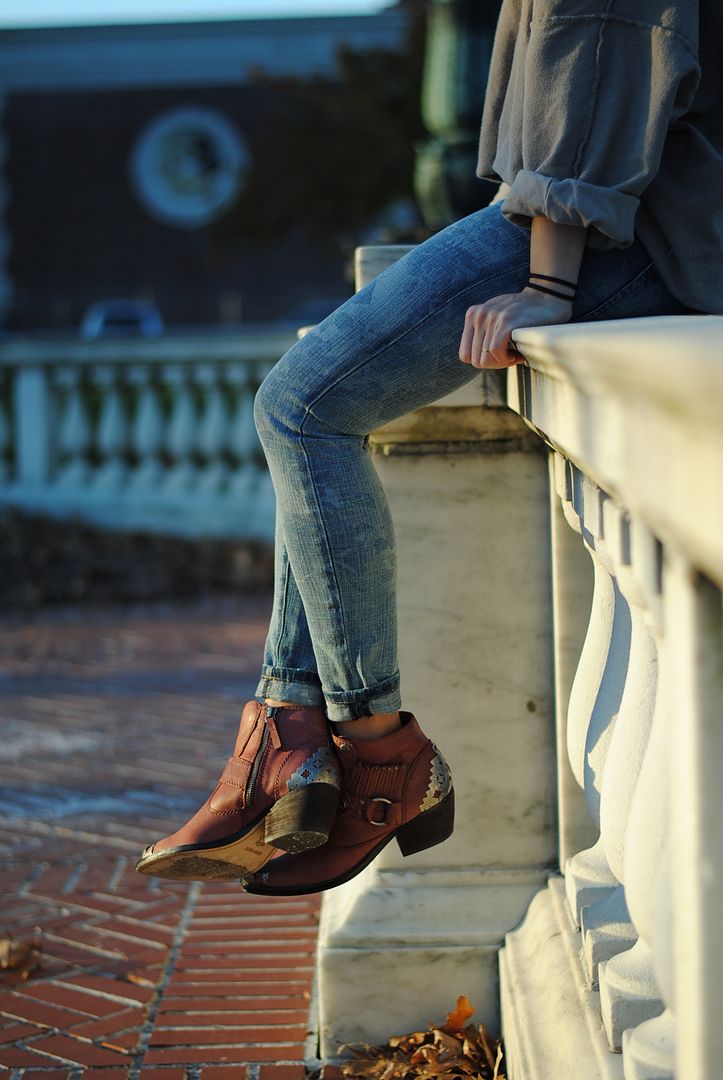 (top: Erin Wasson x RVCA |jeans: Current/Elliott |shoes: Pamela Love x Nine West)