Being away for the holidays always means more work when you finally come back to reality. January is turning out to be a relatively busy month starting with New Year's Eve. NYE was a fun night of debauchery with friends, drinks, and music. Food at 3 am is always a good way to end a night of partying. I'm booked with volleyball tournaments, birthdays (including my boyfriend's), and my first official wedding.
This past year or so, I seem to be surrounded by people getting engaged and married. I begged my boyfriend last year to get my invited to one wedding so I could experience one and now he's gotten me invited to three out of state weddings. I urged him to get more engaged friends in the state so we can stop bleeding money.
I've been throwing blazers over everything lately, especially casual t-shirts. I love wearing t-shirts by themselves, but adding a blazer is perfect for the cooler weather. It also adds a bit of classiness to an otherwise casual outfit. I can even get away with wearing a t-shirt to work if I layer a blazer over it which makes for a more comfortable yet appropriate outfit.
The jeans were a find on Ebay, I've been obsessed with the Citizens of Humanity Avedon jeans because the ankles of these jeans are skinny enough for my skinny ankles (a problem I have mentioned before). I was just stalking Ebay for some more Avedon's and came across the Citizens of Humanity Avedon in Beowulf, which is what I'm wearing in these photos. I thought they would be an awesome addition to my fall and winter wardrobe. The pattern helps add a little bit of interest to any outfit I wear them with.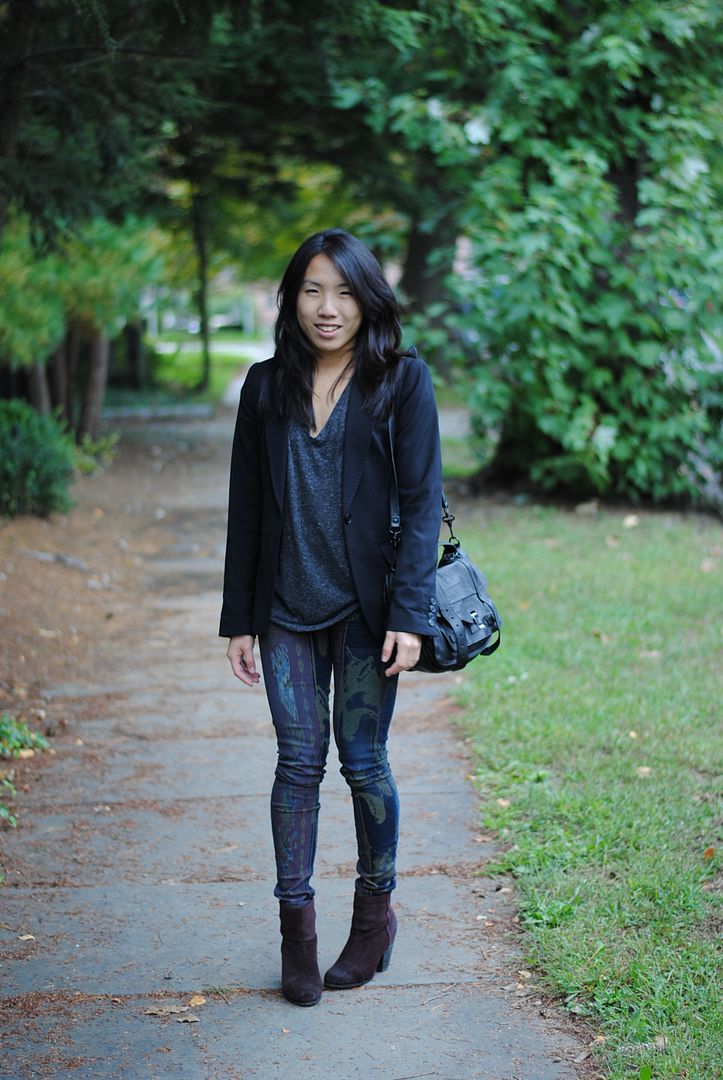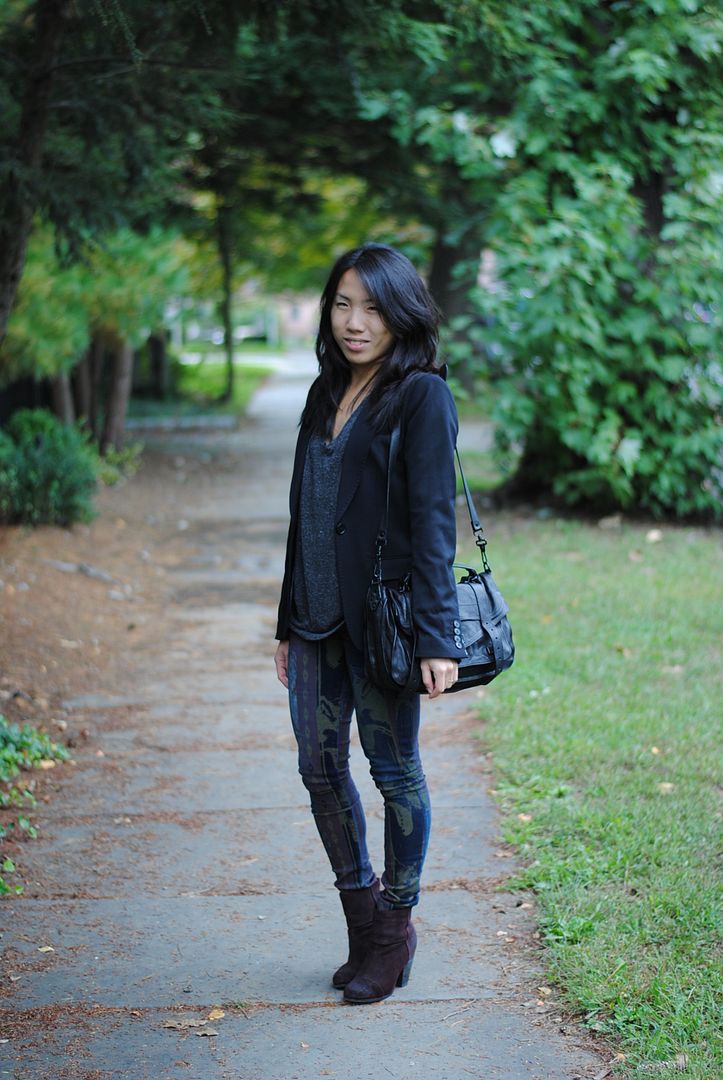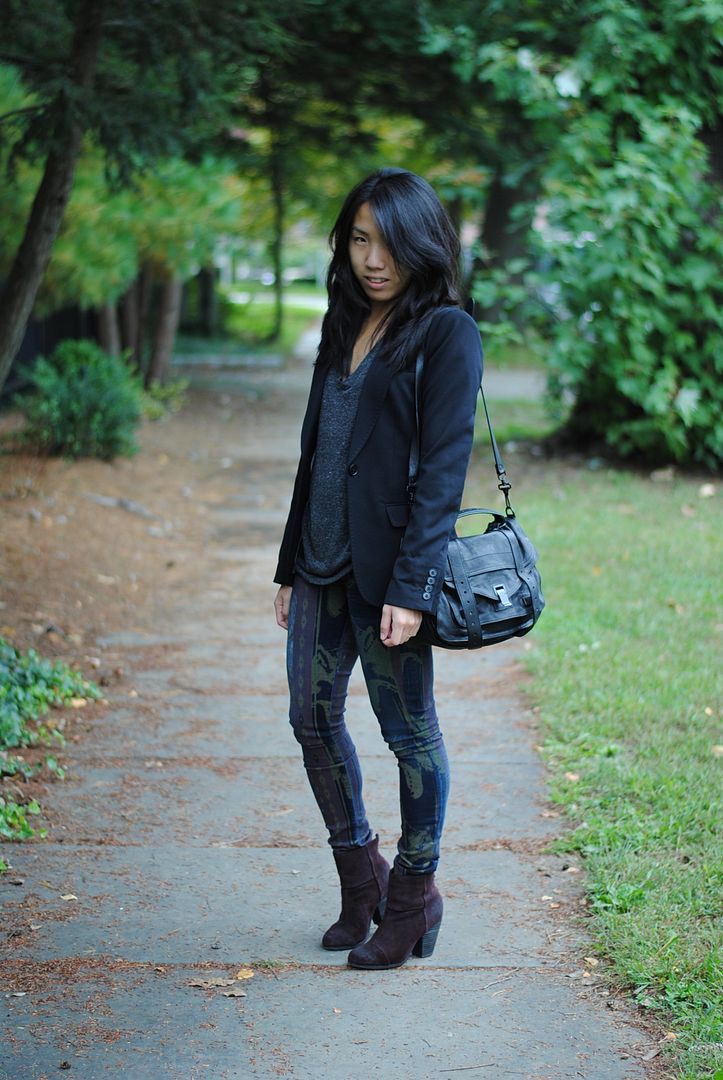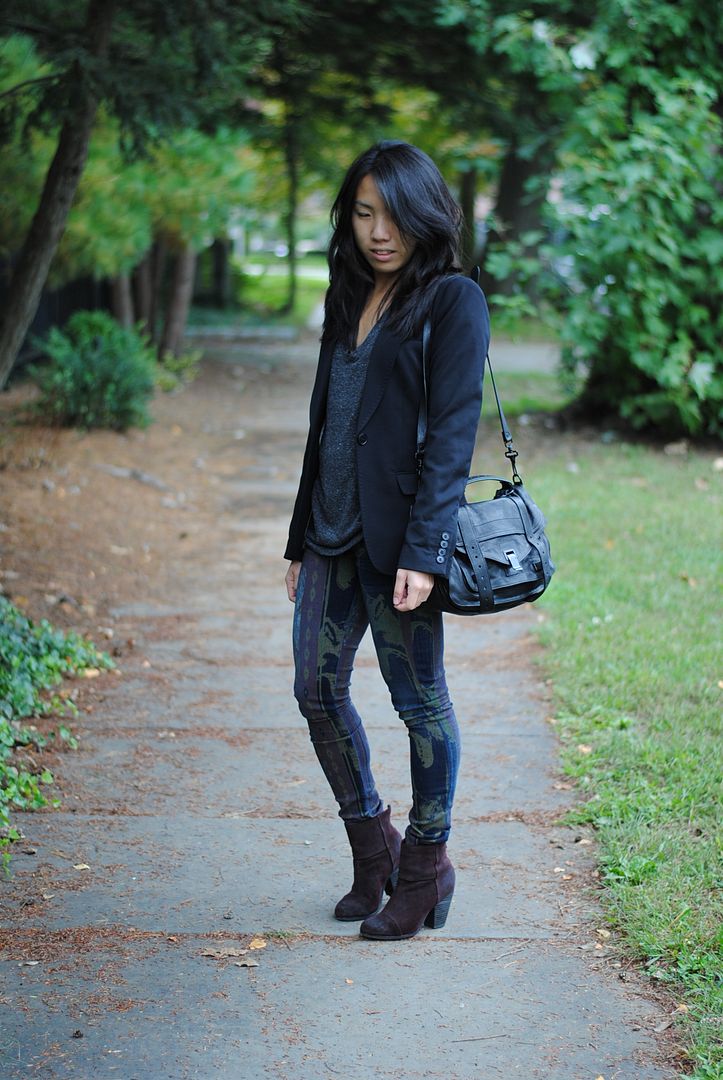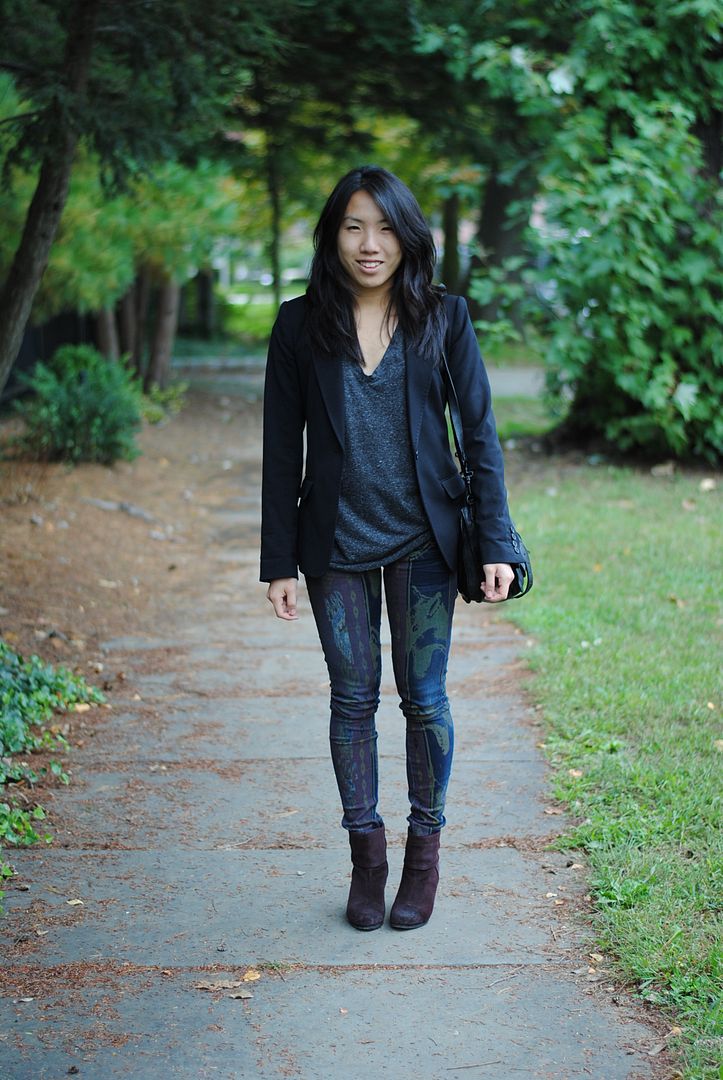 (tshirt: Madewell |jeans: Citizens of Humanity |blazer: H&M |shoes: Rag & Bone Newbury |bag: Proenza Schouler)