Happy belated birthday to my friend Ainhoa (pronounced I-Know-Uh, she's the one who found me the great deal on the pants in the last post). It was her birthday this past weekend and we celebrated by dressing up, eating sushi, and going out to the bar. Loved the shoes that she wore that night (I helped her find them!! If you know her, this is a very big deal..) - they are by Shoemint and style is called the Jolly. She looked adorable in her red and white sheer polka dot blouse. I wanted to put ears on her and call her Minnie.
I ended up wearing a 90s looking turtleneck, black, sleeveless body con dress that I got from
American Apparel
. I posted the cropped version over the summer which you'll most likely be seeing on my Ebay soon because frankly, I love the dress version a whole lot more. I added a tiny bit of color to my all black outfit with
Tarte Lip Stain in Amused
which is a nice bright pink lip stain that doesn't dry your lips out.. one of my favorite make up products ever (this is saying a lot because I don't usually wear makeup).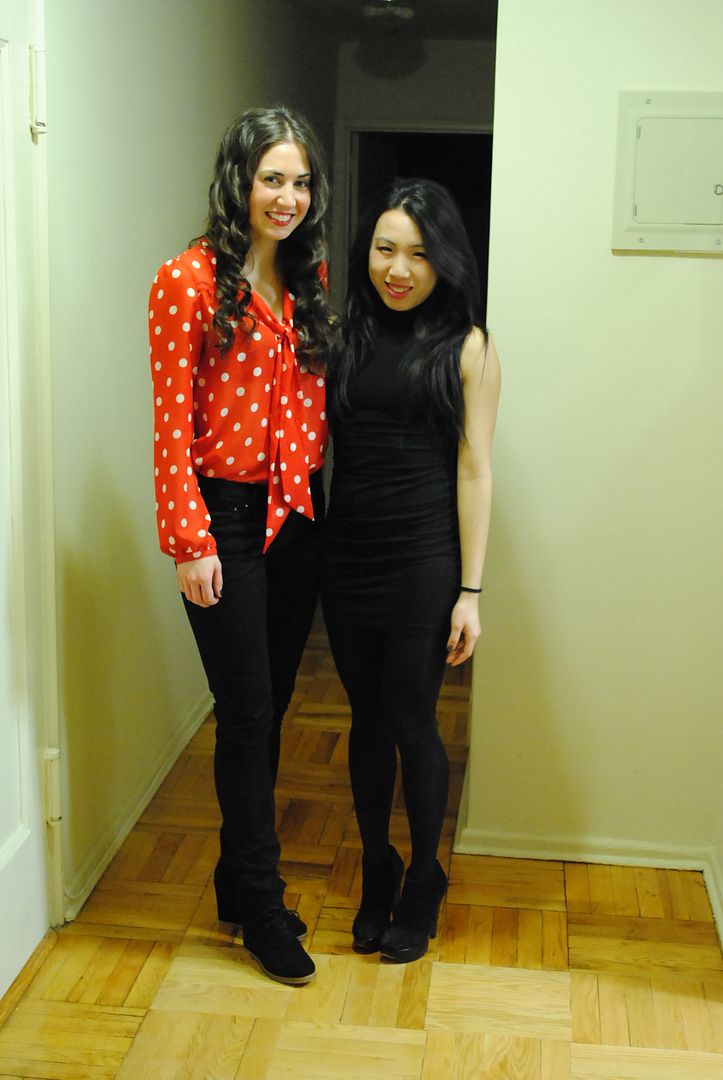 (dress: American Apparel |shoes: Topshop)