January has officially ended. It's crazy to think that just 4 weeks ago.. we started the new year. This month has definitely zipped by. Today's temperatures are supposed to get up to 60 degrees! Mother nature, what are you doing?! Not that I don't appreciate the mild temperatures, so keep it up and I'll stop complaining..
These photos are from the beginning of January. I decided to show off my talents to my boyfriend's roommates one day.. that talent was making snowflakes out of spare magazines. Being that I stay there every weekend, it's my contribution to their house (I would be more prone to calling it a frat house - four boys, four smelly, dirty boys). I'm sure they would appreciate food much more. During the New Year's weekend, his roommates' friends came over and I was just walking into the house. One girl started telling me how well I decorated the house and couldn't stop raving about it. I had to stop and think about what other things I did besides these snowflakes.. which is nothing.. so I guess the snowflakes left a big impression on her.
My new favorite Zara jeans for going out. Love how versatile they are even though they are printed. They go great with any basic top.. throw on some ankle boots and I'm ready to go out. I've already worn them multiple times out and they've been a big hit among friends.. though my friends have a tendency to meow, growl, or rawr while commenting on the jeans.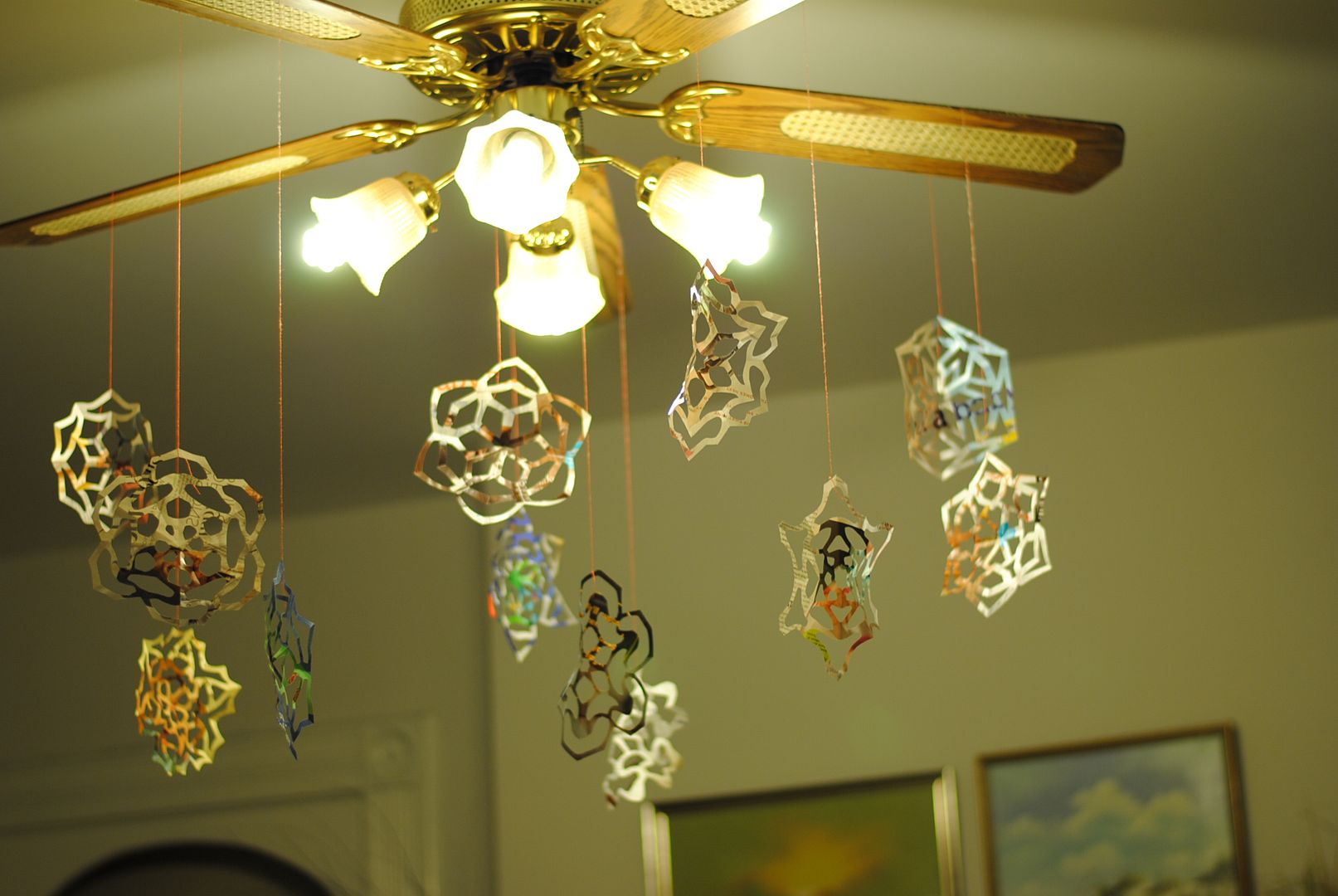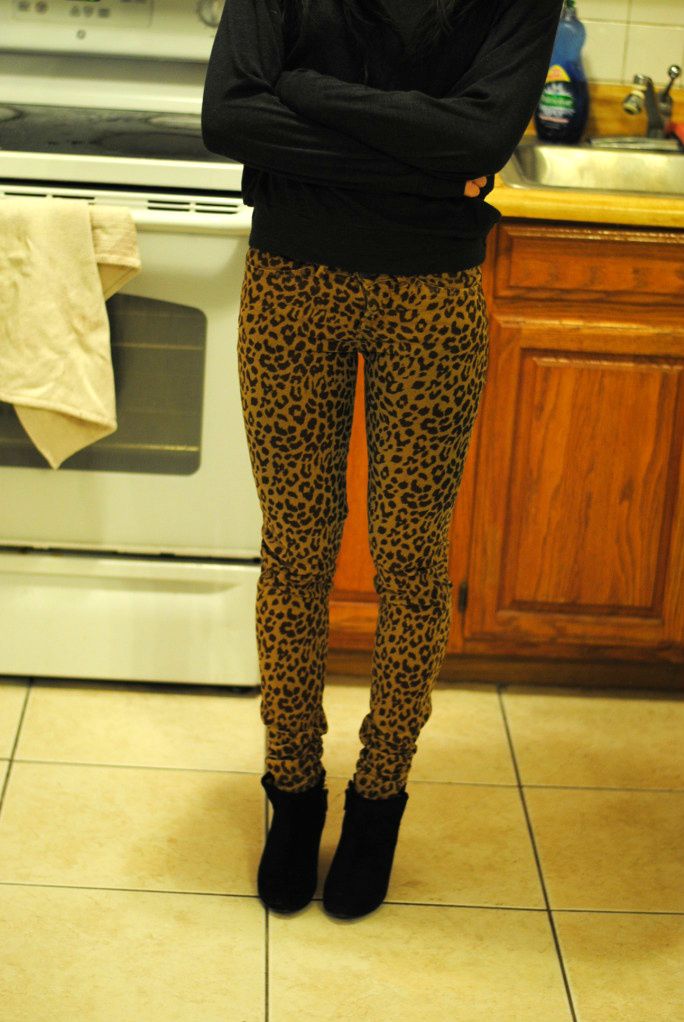 (top: American Apparel |bottom & boots: Zara)