The Zara sale started at midnight tonight. Of course I'm only now posting after purchasing the whole store. I figure that I'd spend entirely too much money at first, only to return 75% of the items because of fit. Which will put me at a much more reasonable amount spent. I'm banking on this, so don't ruin it for me. I love the online Zara store because a) Zara is not close to me b) I hate the mall lately c) Free shipping and free returns??!!! (mind you, it's super duper EASY free returns that are TRULY FREE). I could go on and on about my love for Zara but I'm pretty sure you get the idea. And it doesn't hurt that they have great clothes!
This is an outfit that I wore in the car on the way to Indianapolis. I was looking for something comfortable for the long ride yet stylish and my cut out denim shirt was perfect. The Soludos shoes are also a great comfortable shoe if you're tired of wearing flip flops all the time (as I mentioned two posts ago).
These photos were taken outside a stop we made in Ohio to meet my boyfriend's best friend from college. It is this little market place that had everything type of food you can imagine and the best ice cream ever,
Jeni's Splendid Ice Creams
. I had heard of it once in
Cupcakes and Cashmere's
blog (I believe she posted about the salted caramel flavor some time last year, tried it and it's delicious!).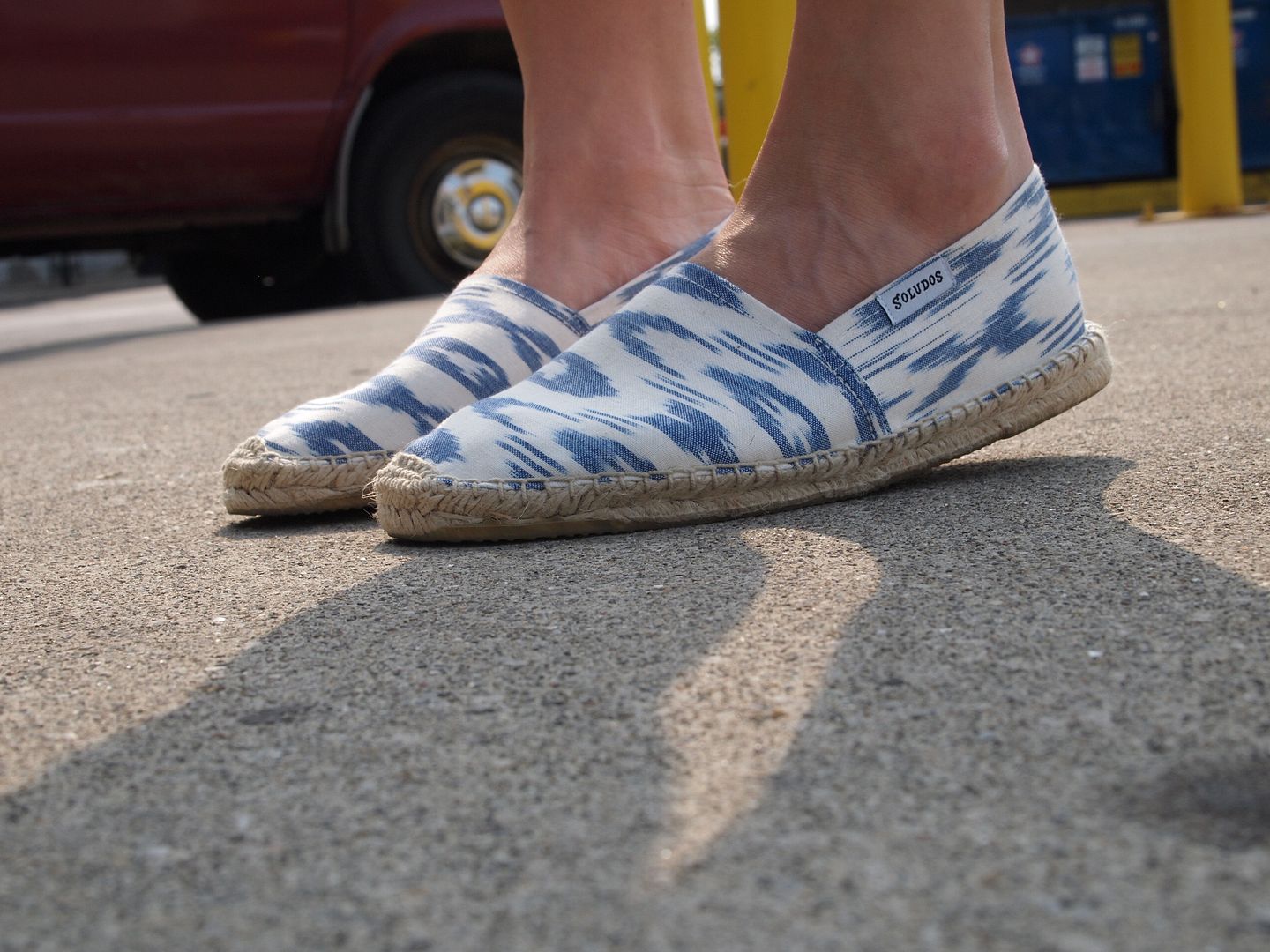 (top: Urban Outfitters |shorts: abercrombie |belt: J.Crew |shoes: Soludos (available here) |bag: Alexander Wang)