Some vacation snapshots from my visit last month to Indianapolis and Ohio.
Boyfriend and I tailgating. 90-100 degree weather doesn't make for many clothing options except to just wear minimal amounts of it. I didn't think I'd make it for 8 hours outside but I surprised myself and lasted (with the help of a giant floppy straw hat that I borrowed and wore later)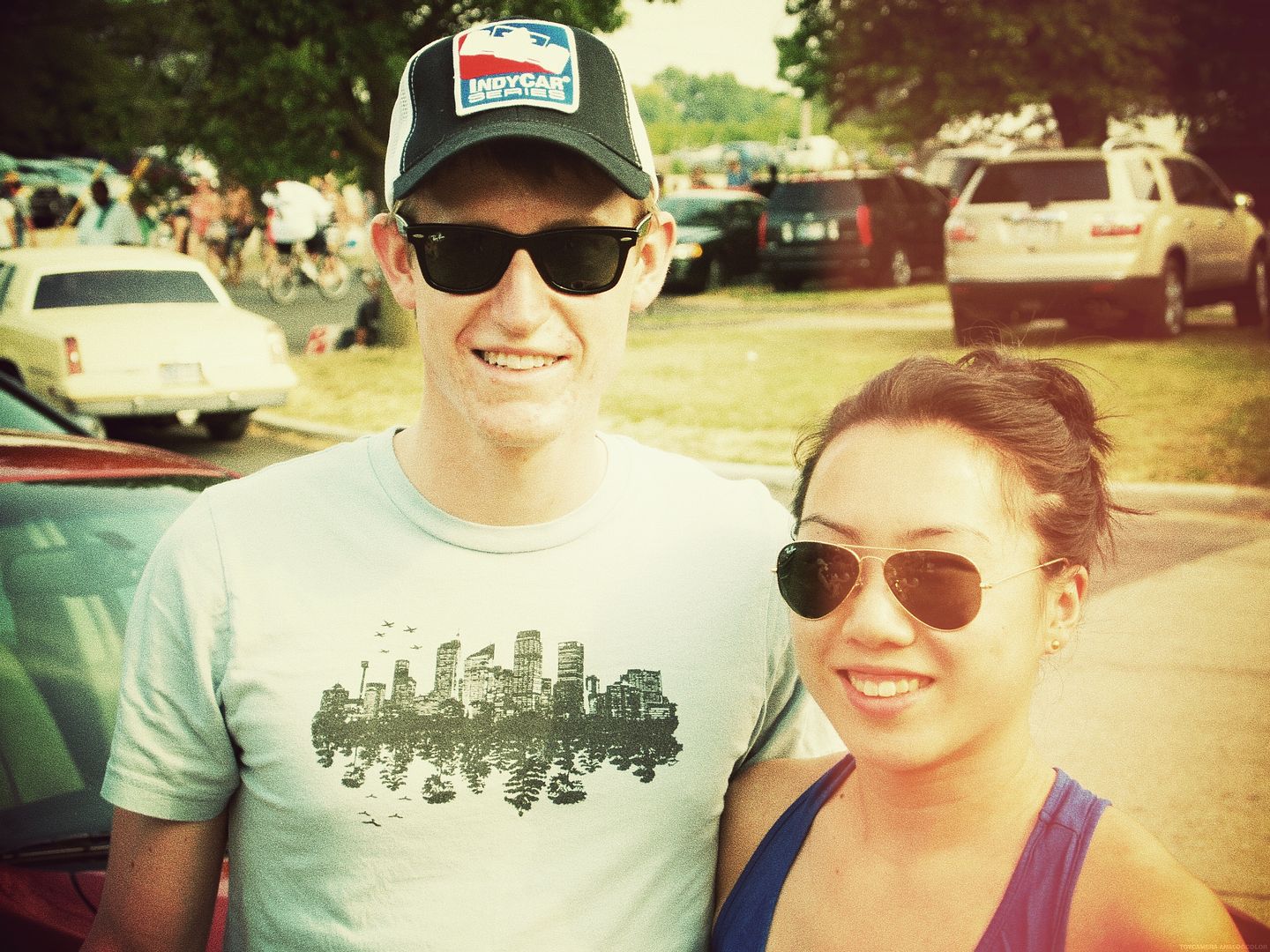 Warm-up lap during the Indy 500. It's one of those sports that I could never enjoy except now that I've had the experience, I kind of like it. But I still completely understand why one would think it's boring.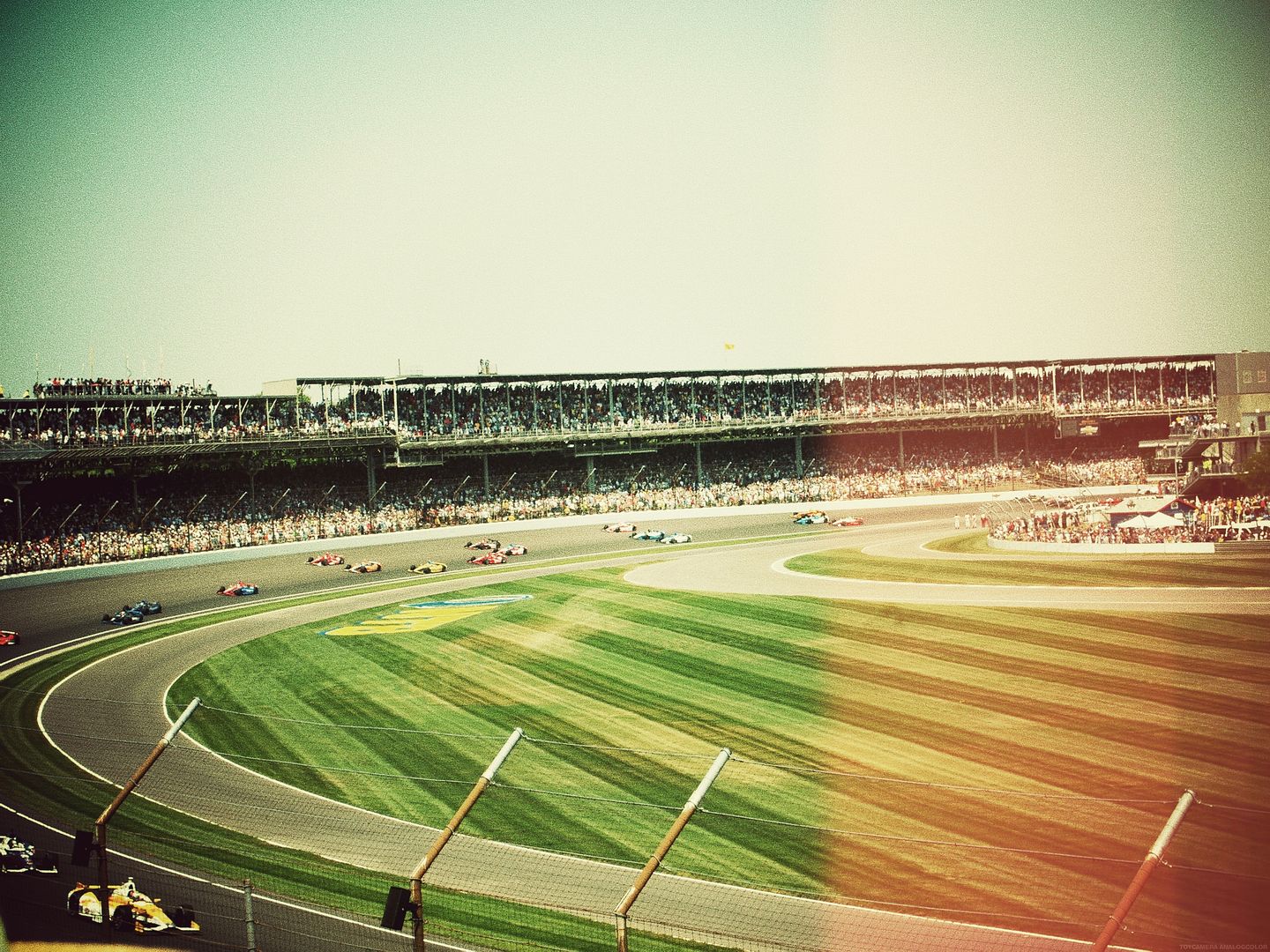 Visited Grandpa's Cheesebarn on the way back to NJ.. a sight I've always wanted to see since my first visit to Ohio back in September. There is only slight sarcasm in that statement as I was the one to suggest to my boyfriend we should go since he also hasn't been there and he's actually FROM Ohio and drives past it all the time when visiting his parents). I'm also surprised I fit in that little toy car. Should have paid to make it move.