Recap of this weekend…Started out by playing in the Corona Wide Open beach volleyball tourney on Saturday at Seaside Heights (yes, the Jersey shore). Hung out with bf/friends and beach volleyball people all day. As usual with my volleyball team, things got a little crazy.. example, me and my "older sister" wrestling, rolling around and trying to shove sand into each other's bathing suits.
Afterwards, me and the bf/his friend met up with his roommate to have a bbq. We went grocery shopping, so me and the bf were in the back seat while the other two were in the front. Upon arriving in the Shop Rite parking lot, we're about to get out and I say to the bf "do I need anything?" and he replies "nope." He then gets out of the car and slams the door shut with me in it (not realizing I was about to come out behind him). I spent the rest of the night making fun of him for that. Ate good food and drank some beer.. got to play some beer pong (which I didn't suck at, this felt good after a day of me playing some crappy beach volleyball). Passed out during the car ride home.
Sunday, ate Mongolian bbq for lunch and mattress shopped with the bf (as he calls it, a guy's first big purchase). He spent this time talking to sales associates and learning all one needs to know about mattresses, while I relaxed on each bed and played Angry Birds. Made meatloaf and asparagus for dinner (growing up in a Chinese household, I have never made meatloaf in my life) and it was yummy.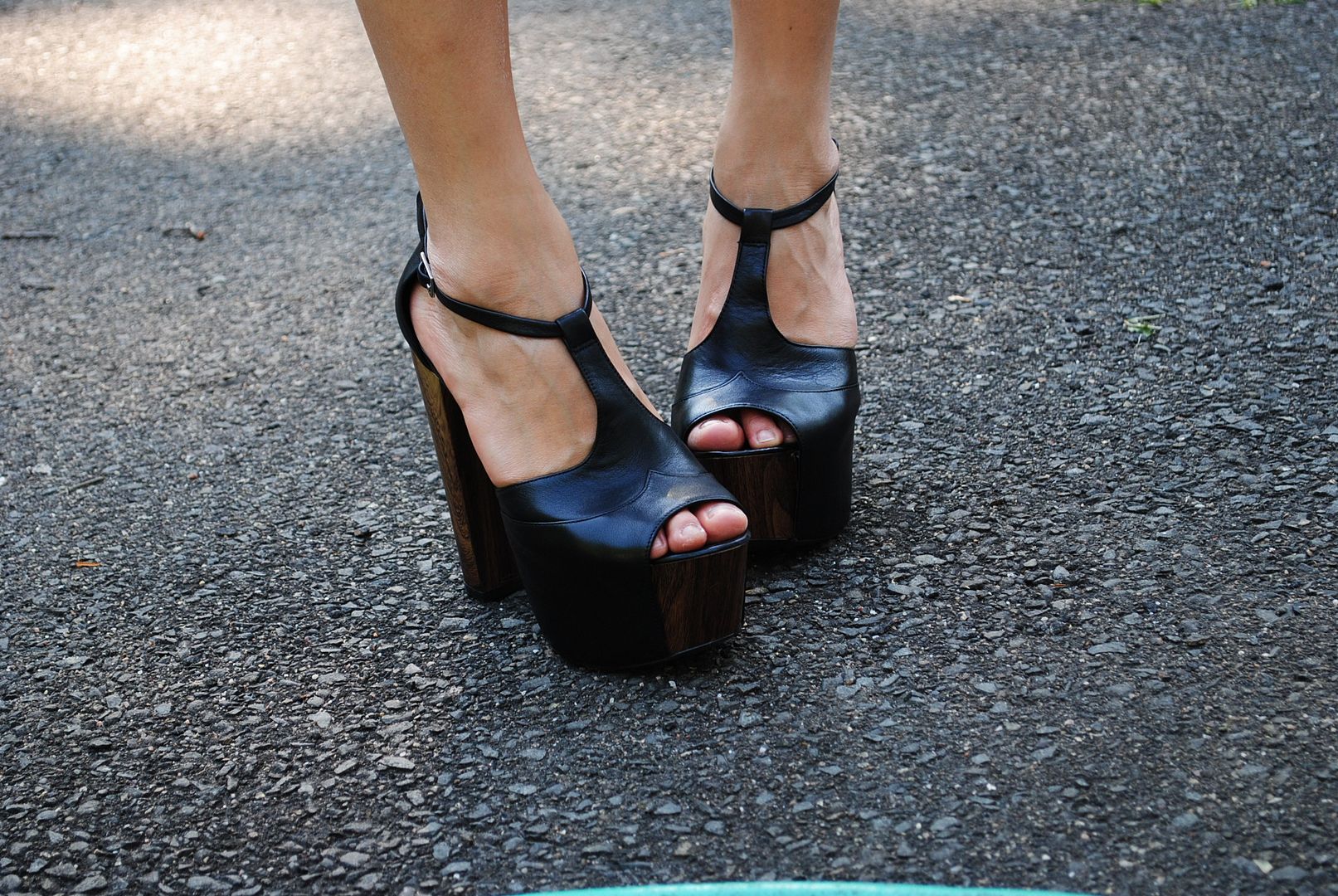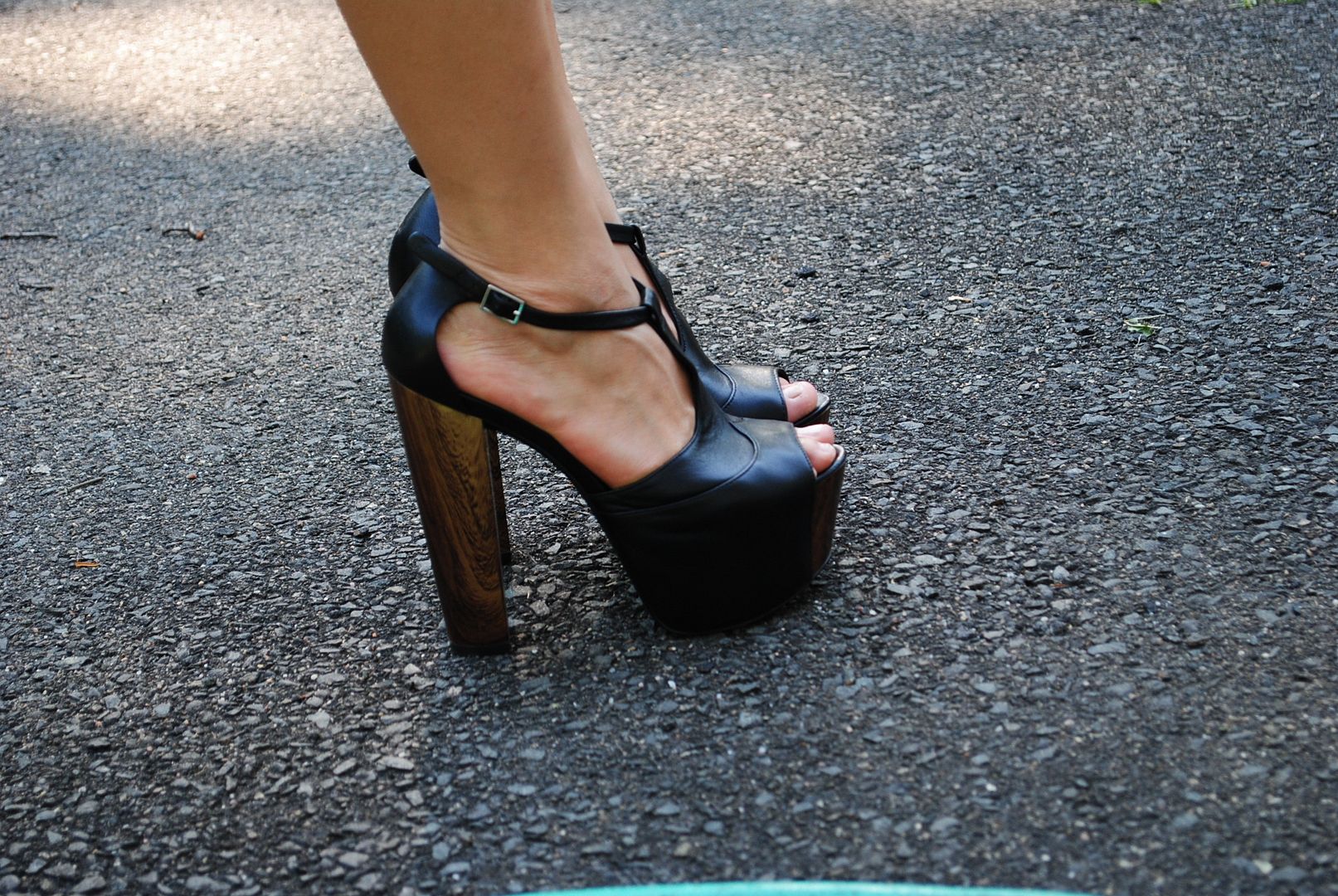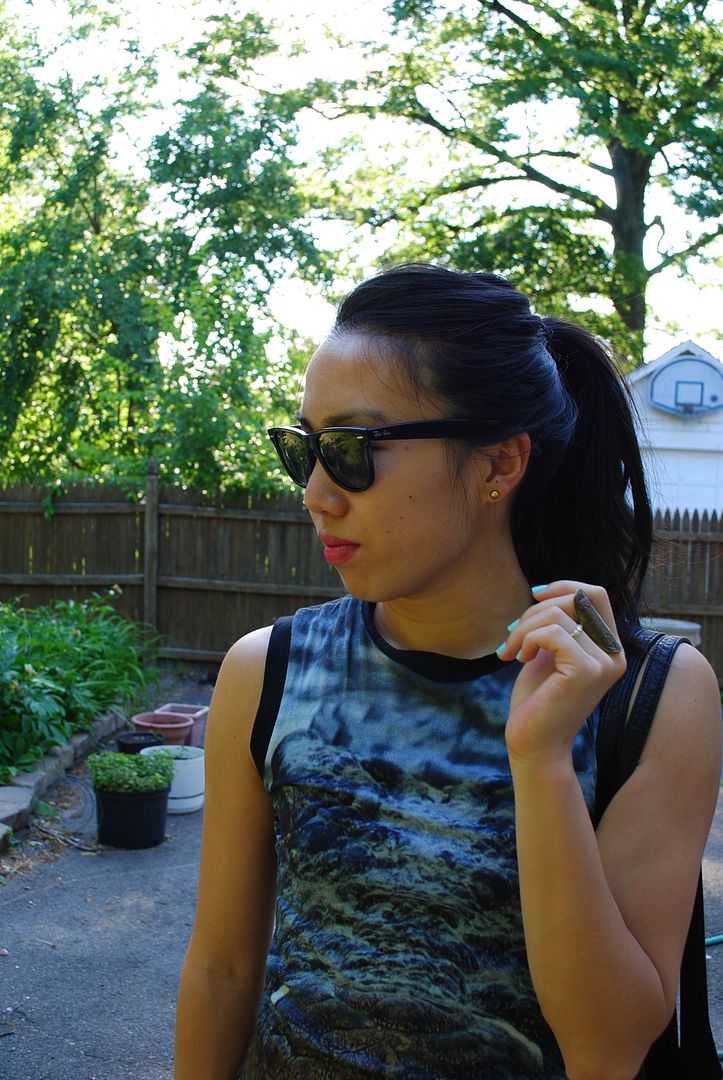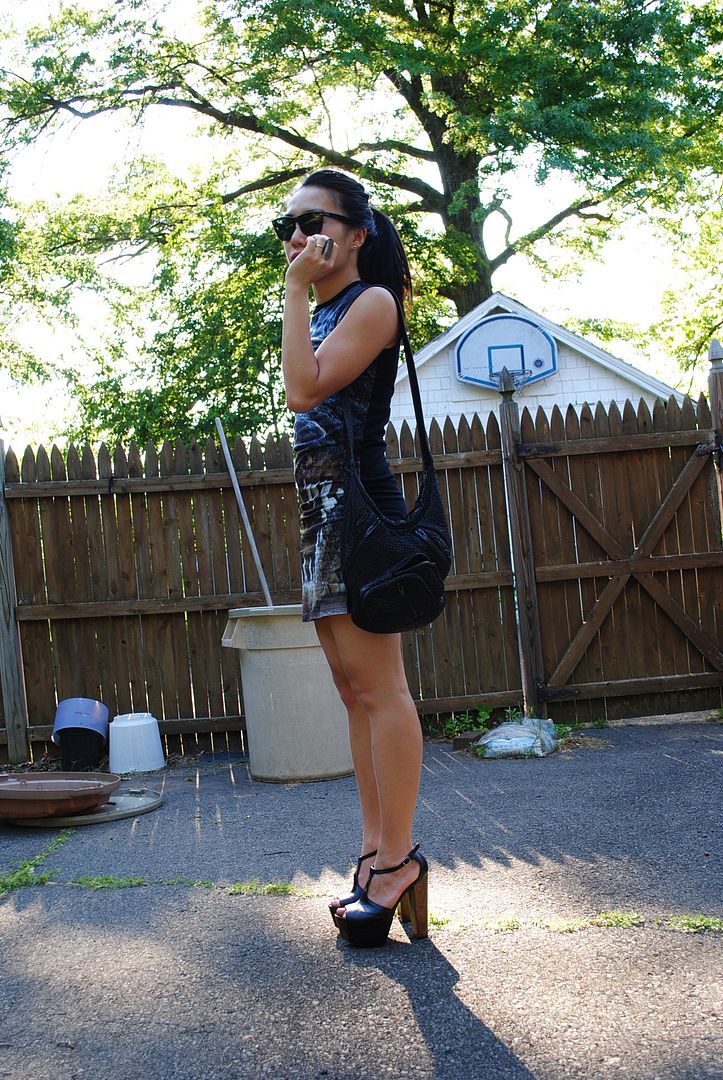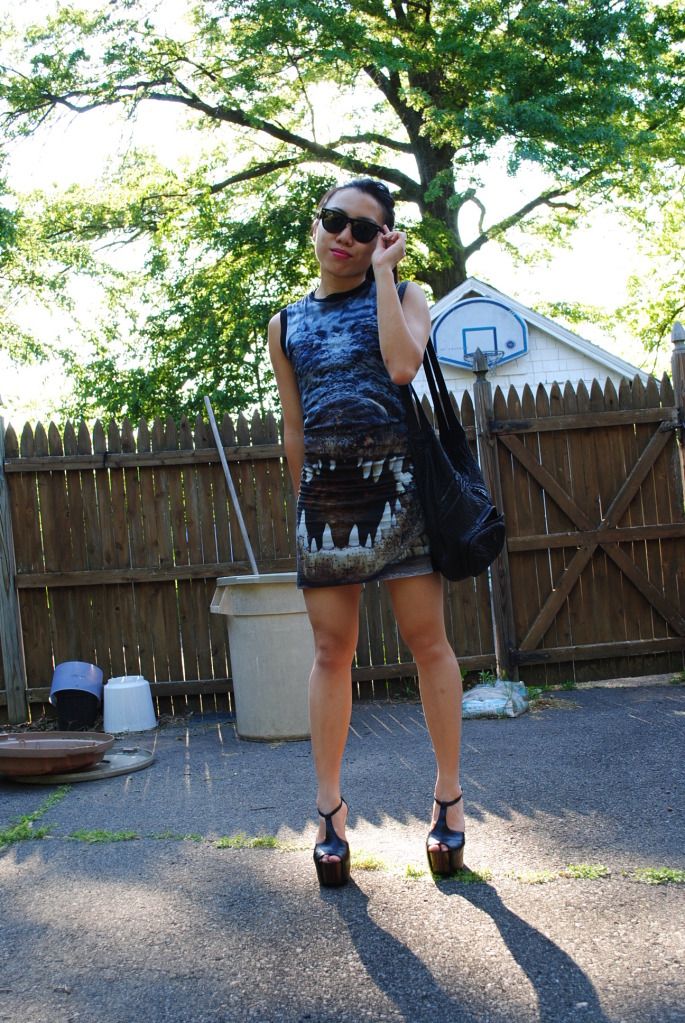 (dress: Christopher Kane x Topshop |shoes: Jessica Simpson |bag: Alexander Wang |sunglasses: Ray-Ban)
My new favorite lip stain is by Tarte, it doesn't make my lips feel as dry as the Revlon Just Bitten ones do, and I still have a lot of trouble using the Revlon ones and applying them evenly on my lips. The color "Amused" (which I am wearing) adds a great pop of color to any outfit for the summer.