So I just joined this new thing called Twitter? Just kidding (about it being a new thing) but I have now conformed and have decided Twitter is probably something I should learn more about so I don't keep bothering my friend with questions like "How do you read that?" (in response to when she sends me a series of Twitter messages that are supposed to be funny) or "What does 'pound' ___ mean?" (or in Twitter land #________ which written out I have learned is "hash tag"). Follow me on Twitter @MBITW (or via the button on the right) and see how I learn to navigate through this new social tool (new to me anyway).
So you guys should be proud of me, I let my boyfriend photograph me on the streets of NYC. Mind you that day was HORRIBLE because it was the Chinese New Year's parade and we managed to literally get stuck on a street in Chinatown that was insanely packed to the point that no one could move causing me to be stuck on that street for about an hour all pouty faced as my boyfriend attempted to console me (mind you before that it took us about an hour and a half to park and we hadn't eaten yet so I was in a foul mood). He was thoroughly impressed that I was able to walk comfortably the whole time in the Rag & Bone boots.
We managed to also catch the trade show that was going on that weekend in the Javits Center. My boyfriend's friends from college are selling some belts so one was in town and showcasing them at the show. It was definitely an interesting thing to experience, I've never heard much about trade shows so it was cool to walk around and check out some of the stuff they had.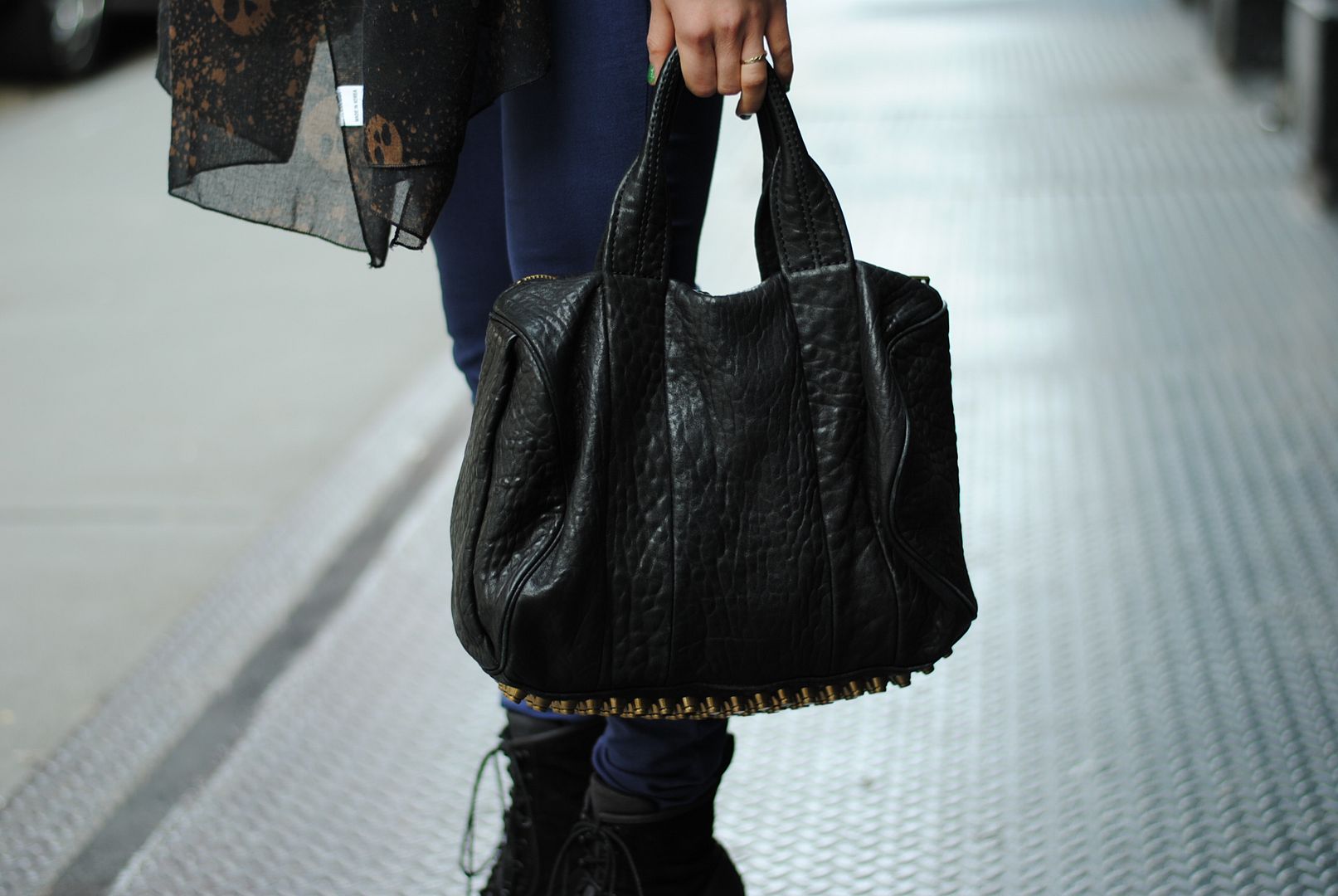 (sweater: by Corpus |pants: BlankNYC |shoes: Rag & Bone |bag & hat: Alexander Wang |jacket: Zara |scarf: boutique in Hong Kong)
Just hit 750 followers, thanks everyone for all your continued support!!