Happy belated Valentine's day, hope everyone had a good one! My boyfriend attempted to be sweet and send flowers to me at work but they never showed up. It explained why a couple of my coworkers kept asking me where my flowers were (he had asked one of them what the address of my work was), to which I replied, he didn't send me any. But it was nice to find out later that he had technically tried to order me flowers and cooked me a delicious dinner, where I gorged myself silly.
I've managed to incorporate some color into my wardrobe! This is always an exciting thing for me! Colored pants are an easy way to incorporate color into a wardrobe for those who want to and don't know where to start. I
f you're on the more adventurous side, you can create a color block outfit, otherwise just throw on a neutral colored top over your colored pants and you're good to go.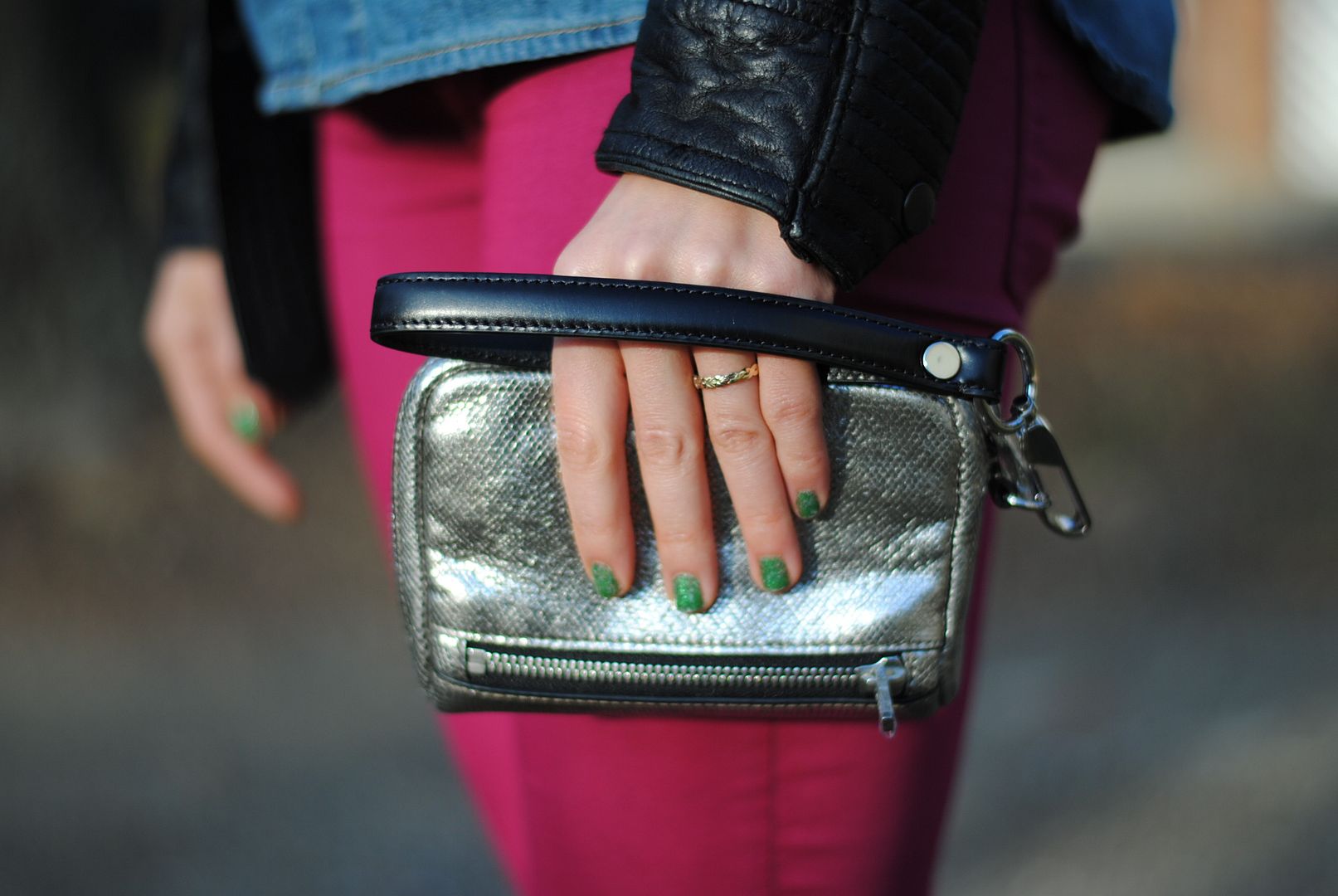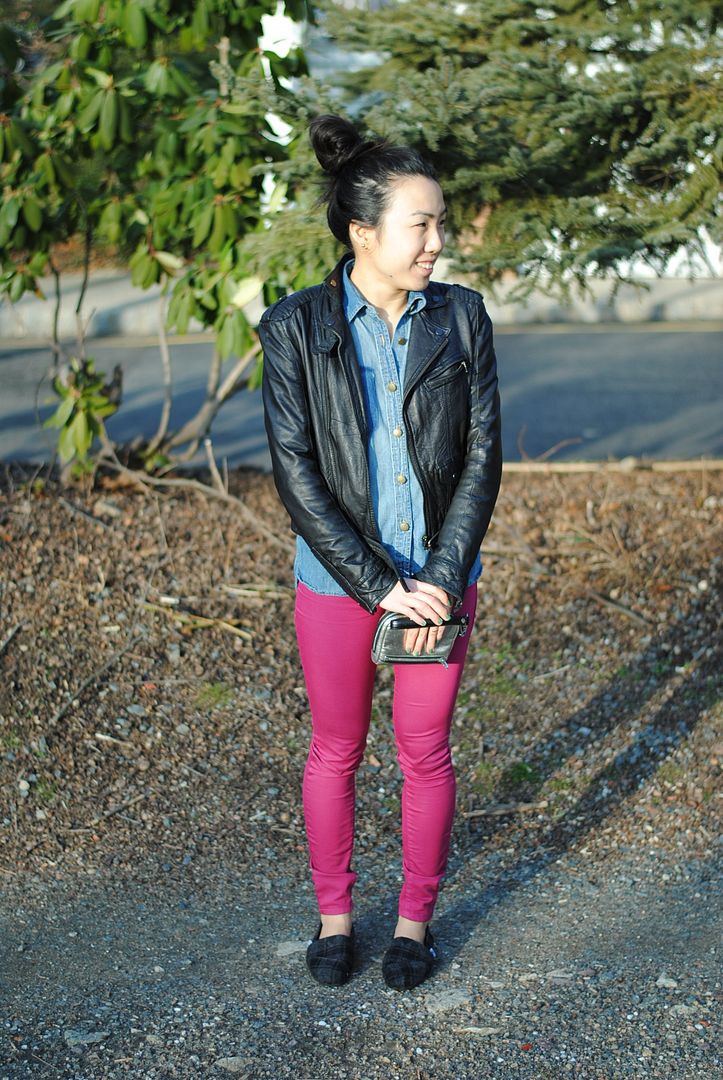 (top: Current/Elliot |bottom: BlankNYC |jacket: Zara |shoes: The Row x Toms |clutch: Alexander Wang Fumo |nail polish: OPI Fresh Frog of Bel-Air)