Cold days need shearling coats for warm coziness with fashion. I feel like I'm in Game of Thrones when I wear this coat! I got it a couple of years ago, but it's served me well for winter. This outfit coincidentally has the same base as my last outfit, Madwell t-shirt and Citizens of Humanity jeans.
Didn't get a chance to get many photos outside, so I had my boyfriend snap a couple while we were at the hardware store. I spent my time stalking aisles that didn't have people and taking quick pictures with my phone. My new Samsung Galaxy S3 takes some pretty good pictures, which makes it easy when I don't want to drag my large SLR camera around.
I'll be leaving for South Carolina on Wednesday so I'll be MIA for the next couple of days. I get to attend a wedding of my boyfriend's cousins. Can't wait for my mini vacation, see you guys when I get back!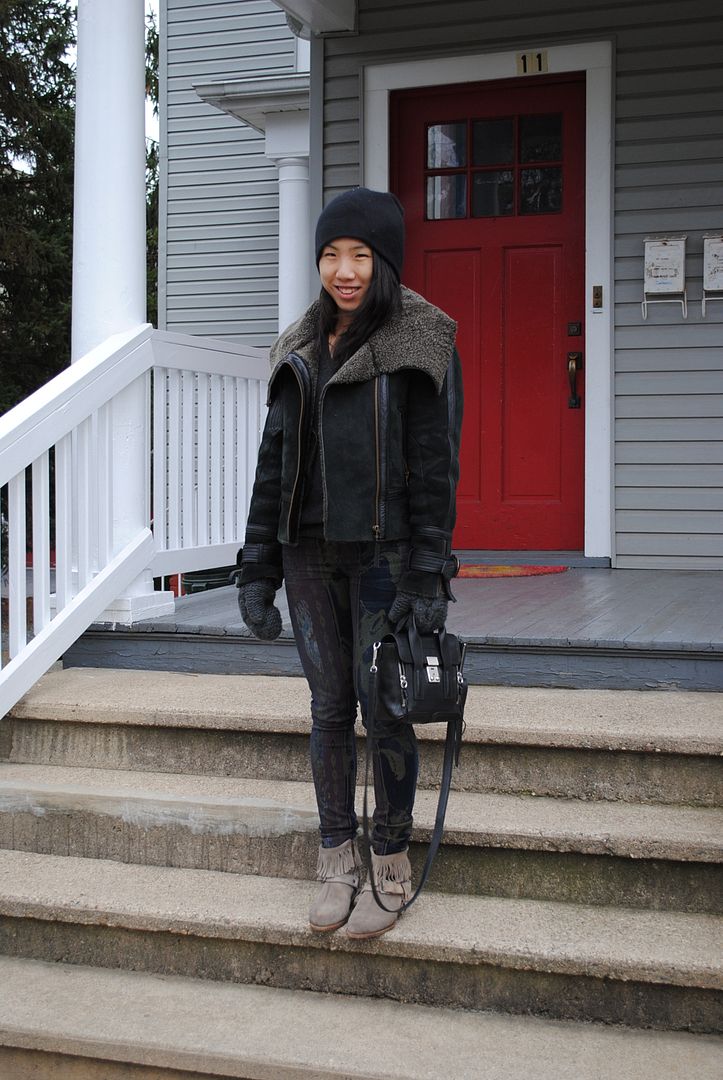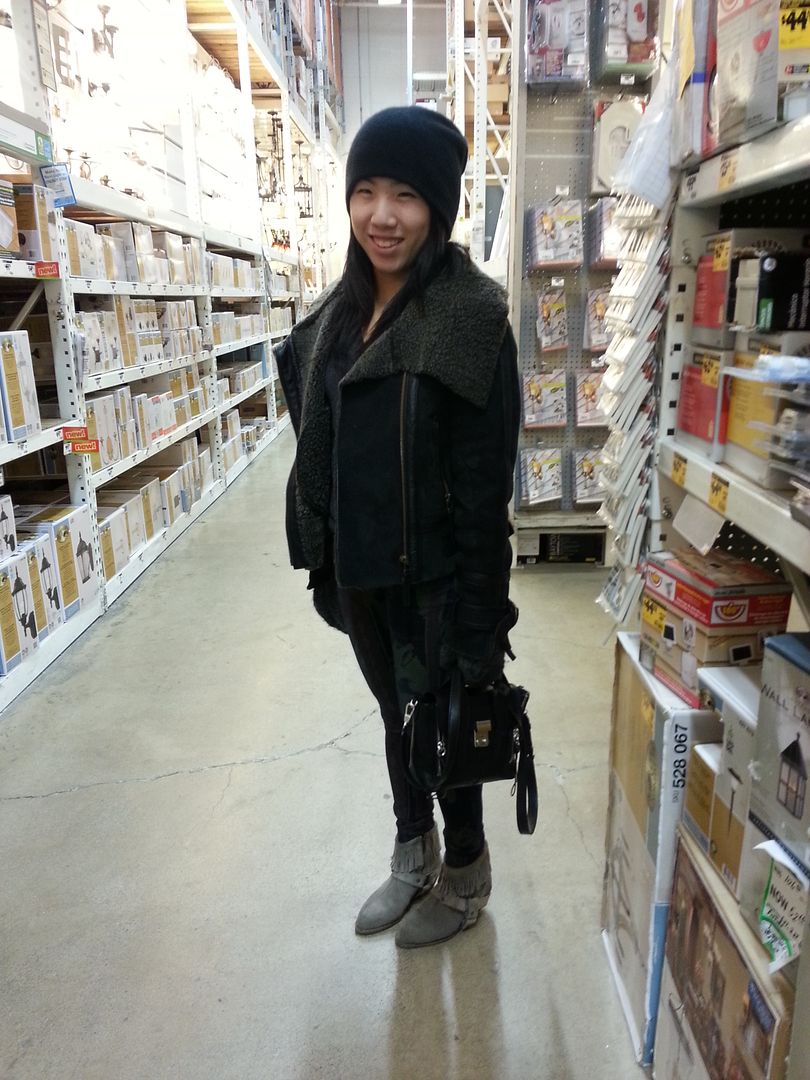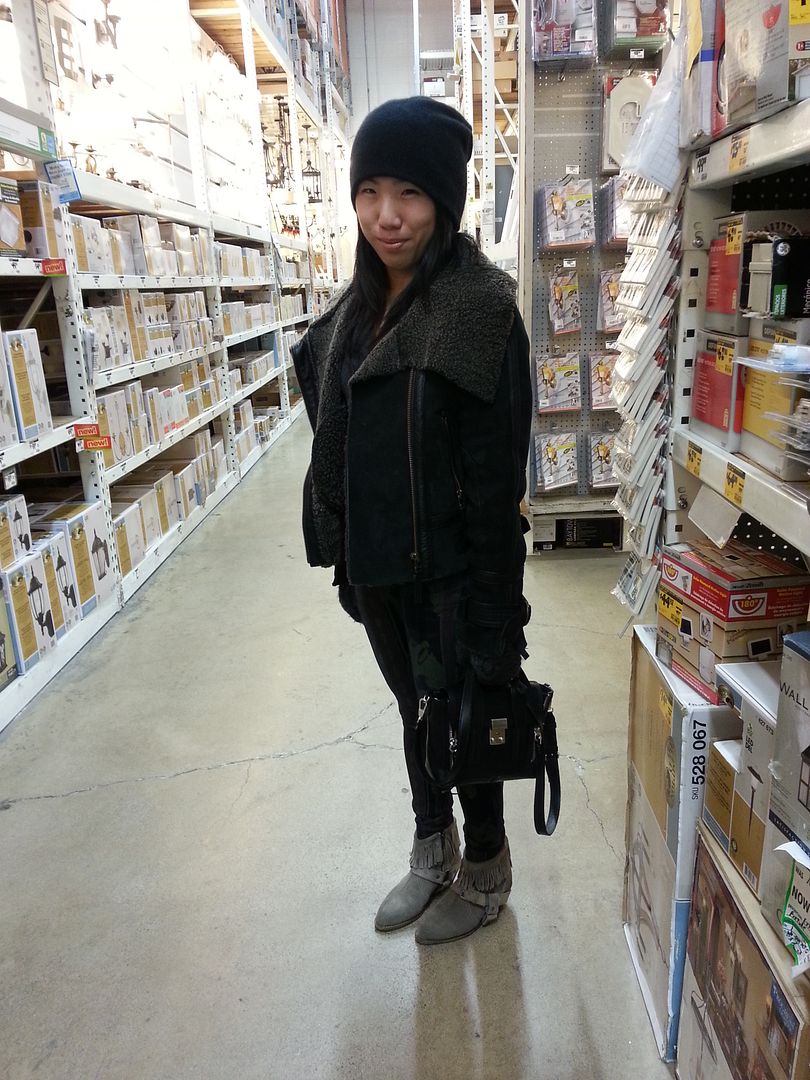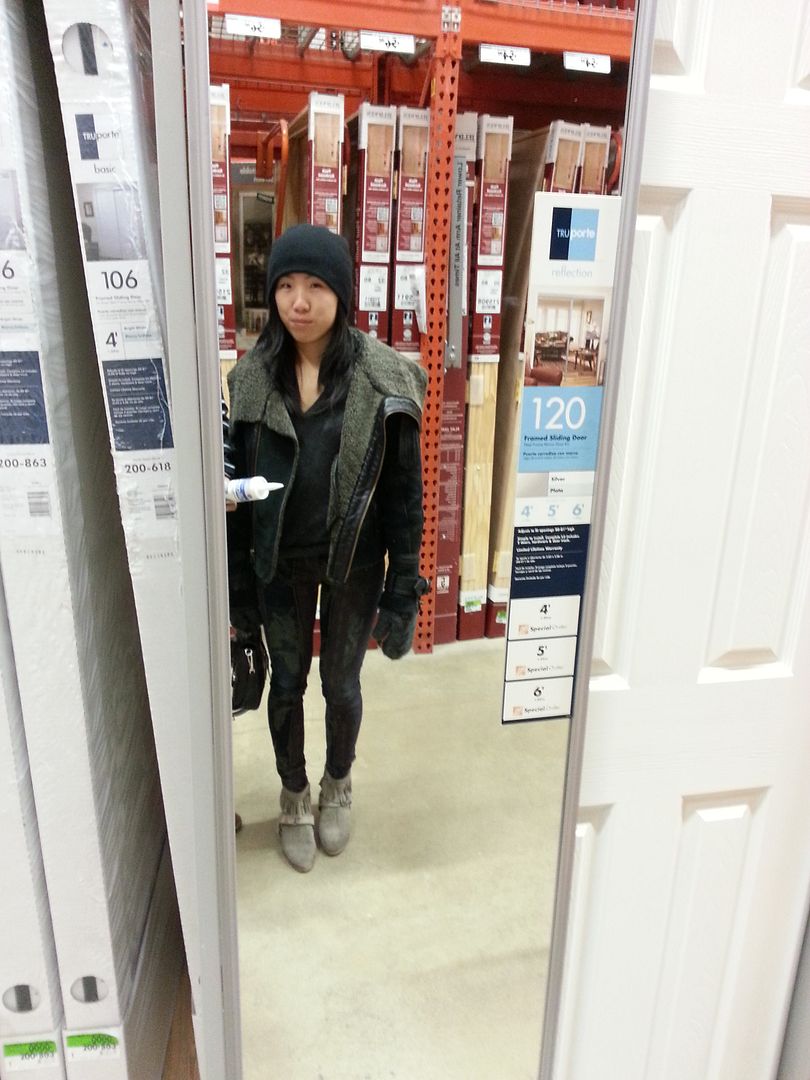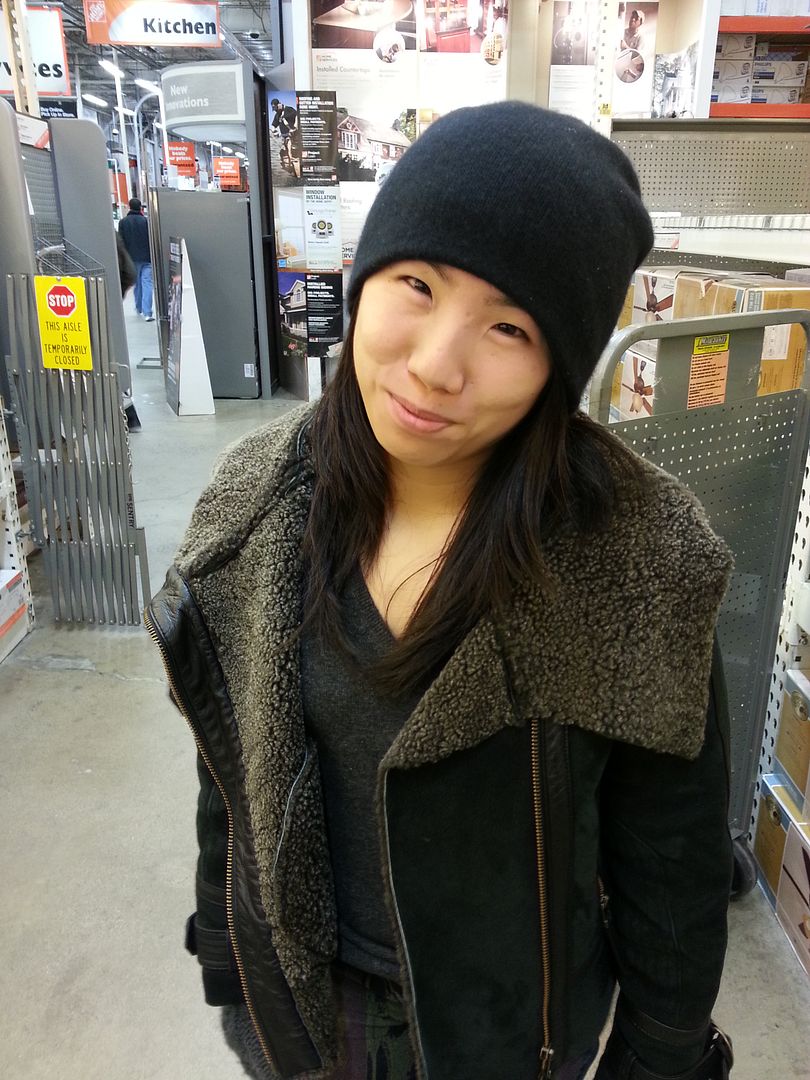 (tshirt: Madwell |jeans: Citizens of Humanity |shoes: All Saints |coat: Topshop |bag: 3.1 Phillip Lim |beanie: Alexander Wang)