If you can't already tell from today's post title, I am super excited for the season premiere of New Girl (and Mindy Project) tonight.
These are the remaining photos from that wedding in Vermont. The bride's dog was actually included in the wedding as one of the bridesmaids. She looked adorable with her flower adorned collar that matched the rose bouquets the bridesmaids carried.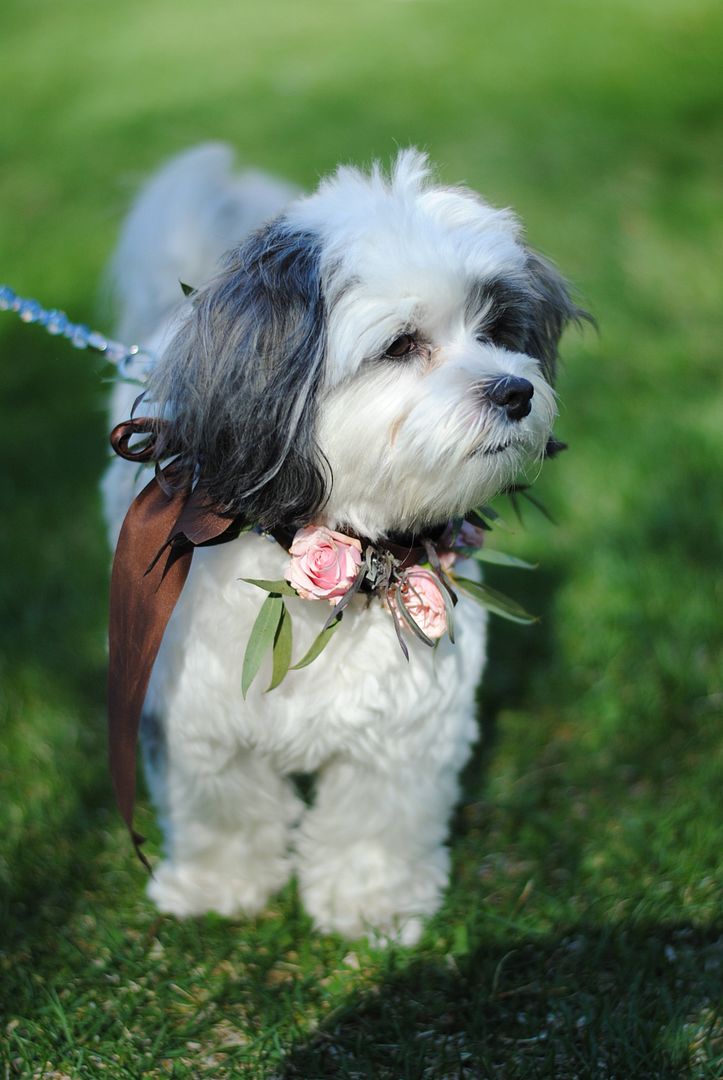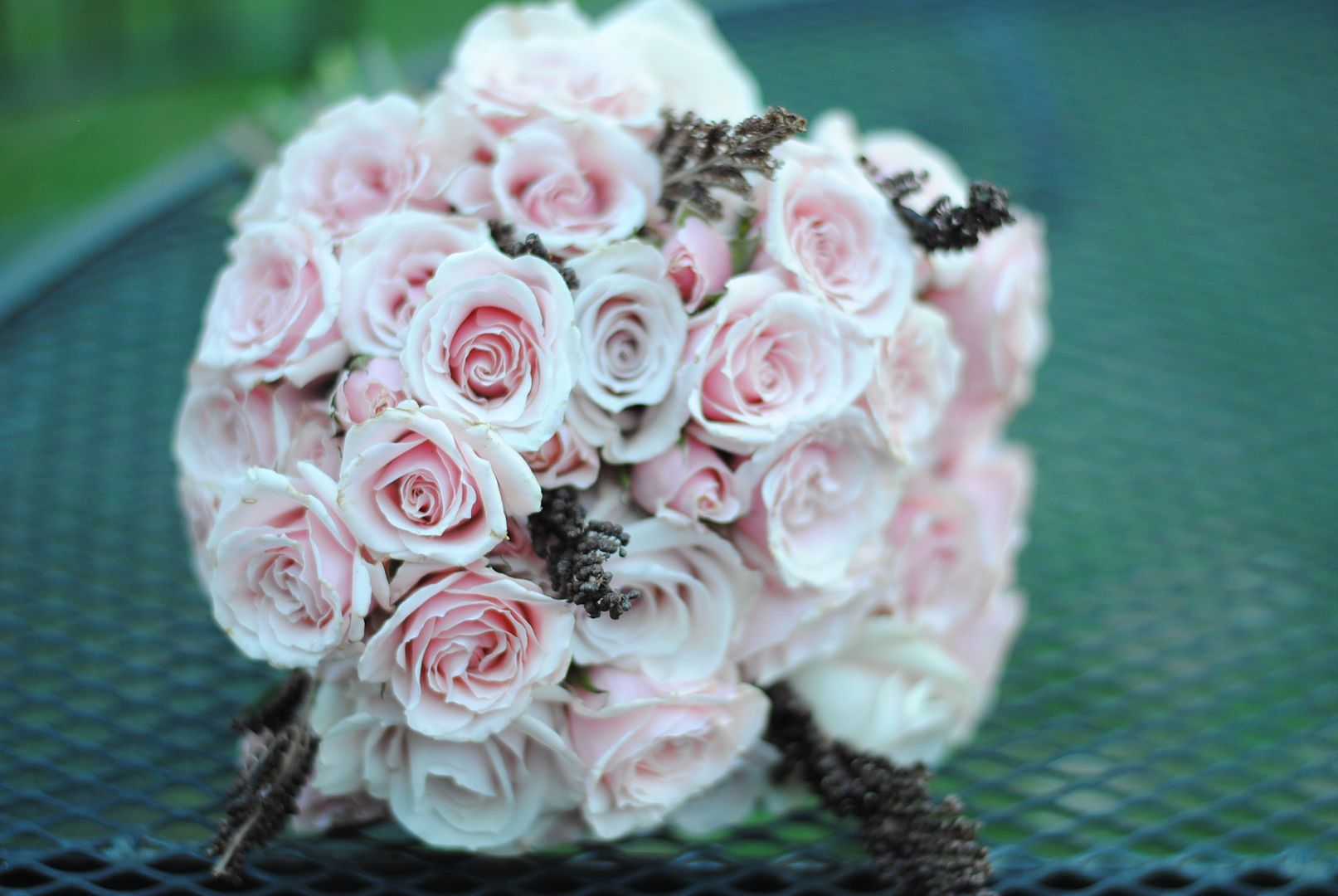 The groom was very generous and provided the ties, pocket squares and white button up shirts to all his groomsman. At first the suit my boyfriend had to buy was super ill fitting. The pants were so huge on him I kept imagining my boyfriend in the future as an old man wearing the same huge pants belted over a beer belly (random I know!).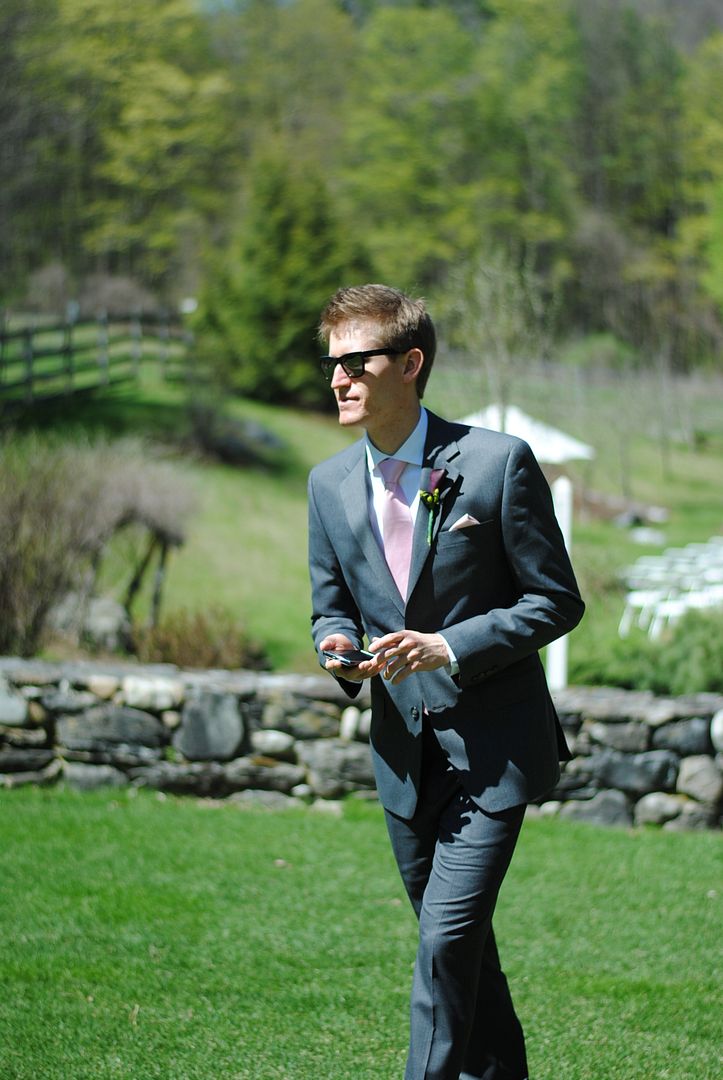 I love the snake pattern and the criss cross straps in the front of these Pour La Victoire shoes. It makes them a tad unique from the basic pointed pumps. The hardest part of wearing these shoes was walking through the grass because my heels kept sinking in so I had to stand on my toes until we got seated for the ceremony. Wearing heels is never as easy as bloggers make it seem. The reception was held in a barn on the premises that was beautifully decorated. I had to hike up a small hill made up of pebbles which was even more difficult than standing in the grass. It was well worth it though, when I got to the barn, I was rewarded with bacon wrapped scallops as an appetizer which my boyfriend and I stuffed our faces with. I took my shoes off during dinner and hid them under the table.. when the DJ started, I mustered up all the energy my feet had left to dance.
Hopefully these shoes break in with some time and wear because they are too beautiful to keep hidden away in my closet!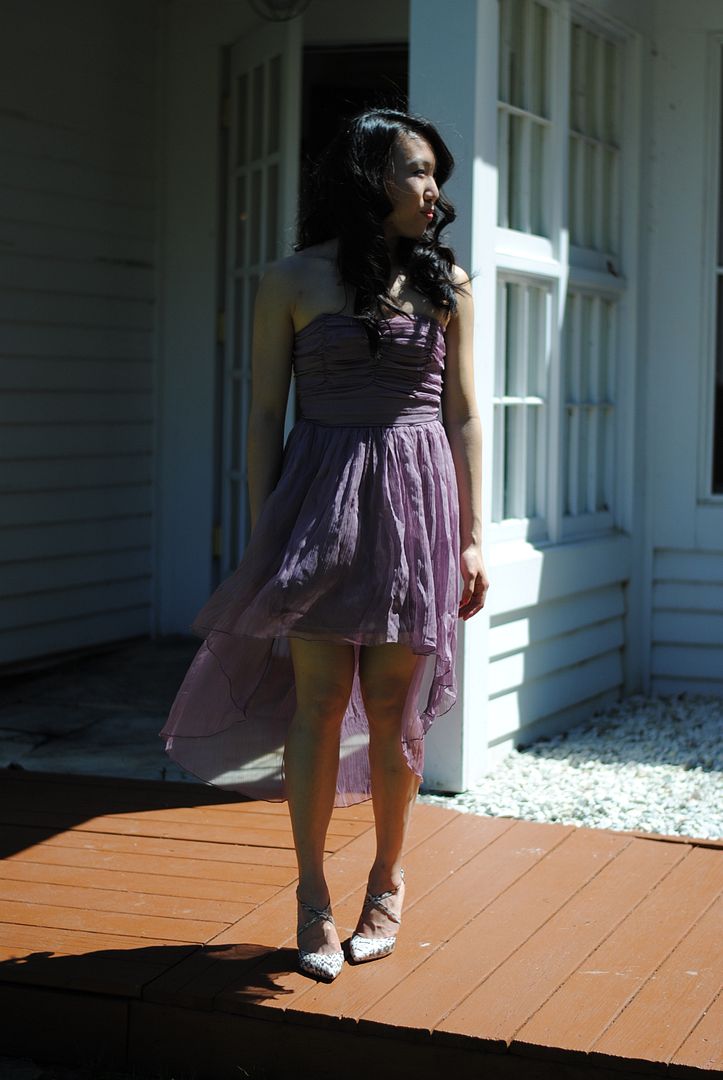 (
dress: NastyGal |shoes: Pour La Victoire)
I purchased the
Sedu hair clipless curler
on
Folica.com
which I used to create the curls in the photos above.
Folica.com
has all sorts of hair products that you never knew you needed and if you're patient, they're always running some sort of discount or promotion. Along with the clipless curler, I also purchased the
Sedu Anti-Frizz Moroccan Argan Oil
. Moraccan argan oil acts as a heat protectant that you use before curling and anti-frizz for after curling.
The clipless part of this curling iron makes it a bit more dangerous to curl your hair in the sense that it's really easy to burn yourself. The curler comes with a heat resistant glove that does a good job of protecting your hands except it's bulky, making it difficult to actually curl your hair so I prefer not to use it. This of course means taking the chance of burning myself which I've already done multiple times, so I'm proud of myself when I don't burn myself more than twice in one sitting.
That all being said, I actually did my hair the night before the wedding so I could save some time in the morning, so as you can tell, the curls stayed in my hair quite well. I never thought it was possible for me to create such nice curls, let alone having them stay for days at a time. If I'm going to curl my hair the night before, I curl them a bit tighter so they can relax while I sleep and still look fresh in the morning. It's amazing the difference that curling your hair makes, with a casual outfit and no makeup, I still felt done up the next morning for breakfast. This is definitely a curler I'd recommend so if you're in the market one, invest in the
Sedu clipless curler
!