It's been raining yesterday and today... got the Frye boots out of the closet and stomped around my backyard in them. Seemed appropriate...
This week has been full of work because a lot of my co-workers decided to go on vacation. So far it's been unbelievably frustrating, I've learned to just rely on myself. Office dynamics are a strange thing.. so much he said she said.. I tend to keep to myself as much as I can. I really need to start thinking of what I want to do next, go back to school, pursue a new job... I have no idea. My mom asked a family friend of ours who works for Rag & Bone if they might have anything. How awesome would that be, though obviously I have no hopes for that because I have no training in anything except being great at all types of office work.. like I've always said, I'd make a fabulous secretary if all else fails.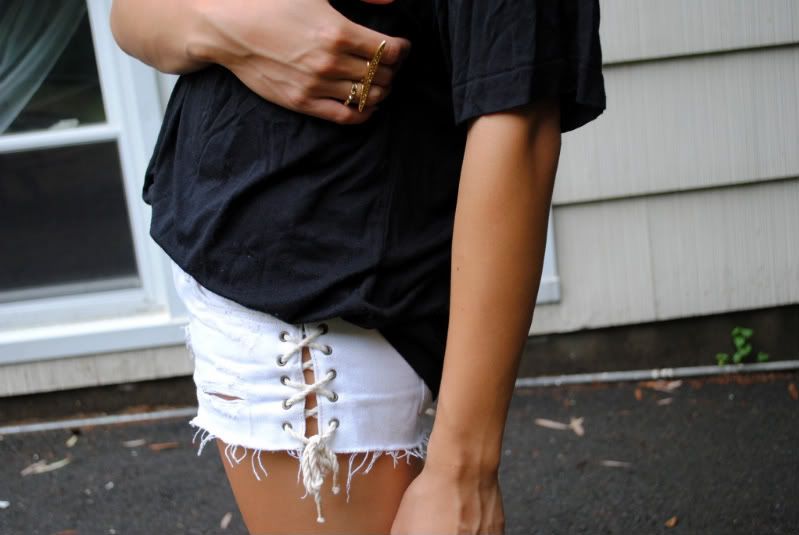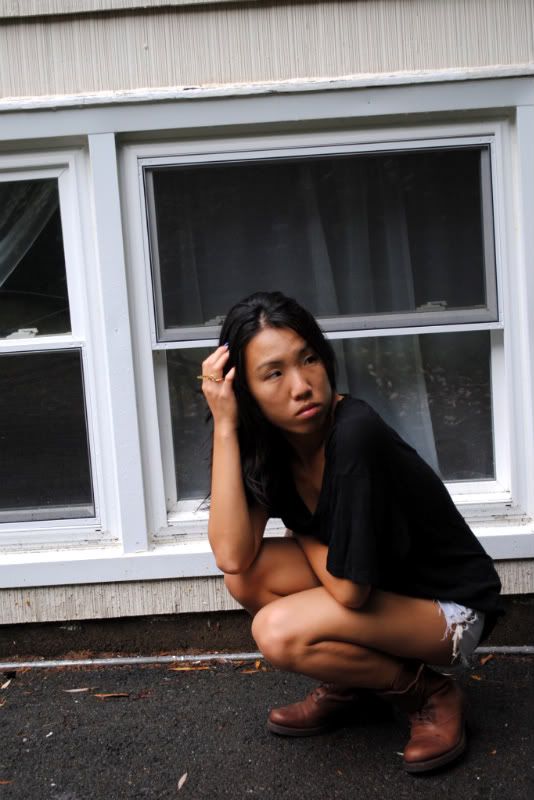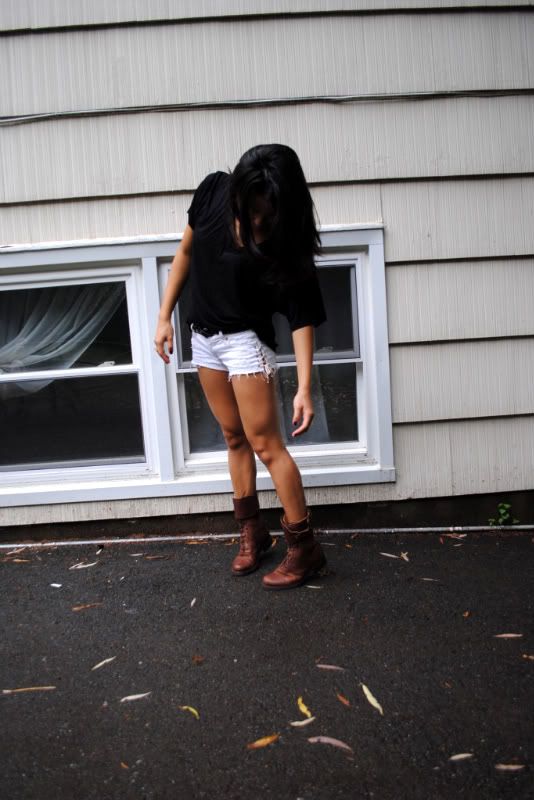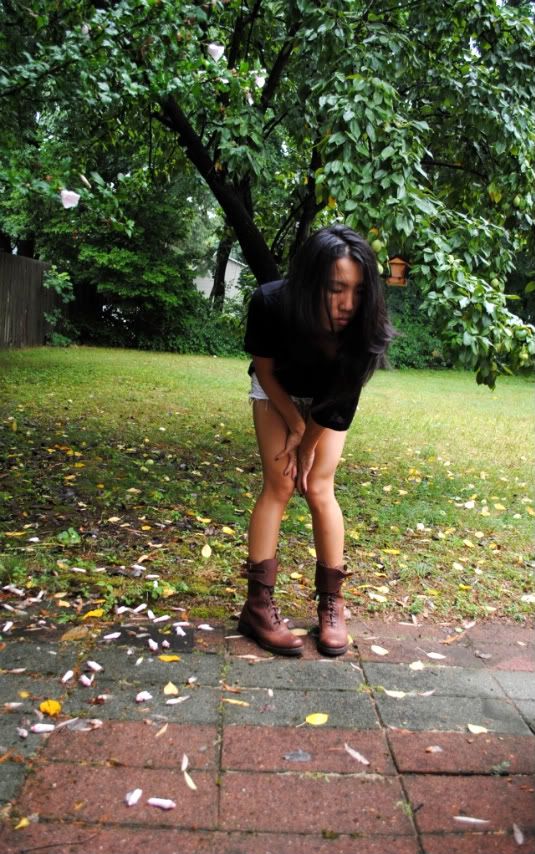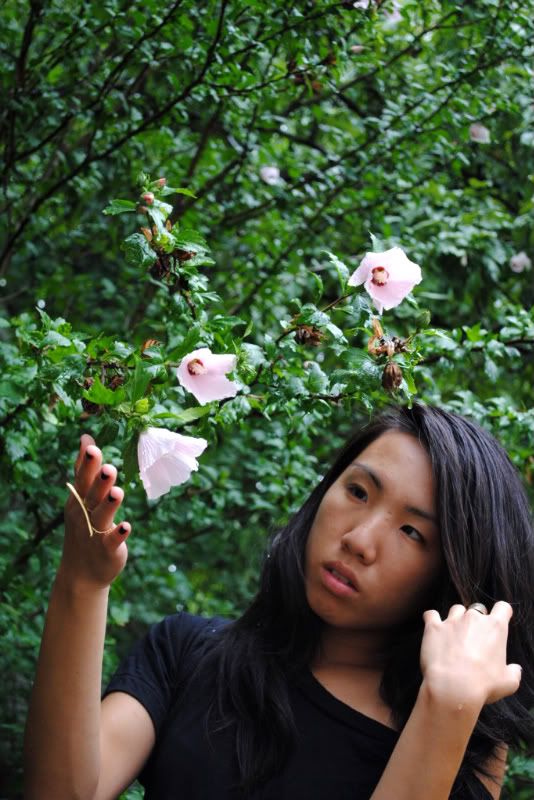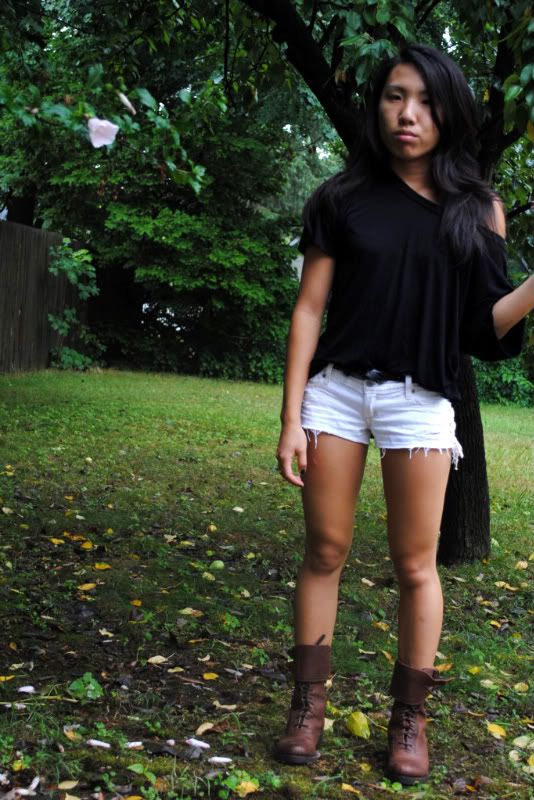 (top: American Apparel| shorts: Abercrombie & Fitch| Boots: Frye| Rings: Soixante Neuf, Made Her Think & Noir)
If anyone is interested, I have my Alexander Wang Camel Suede Diego listed up on ebay
here
... only used it a handful of times, it got some color transfer from my jeans which is the main reason why I am selling it.. also check out the other items I have up, I went on a listing spree on Sunday/Monday so there is a ton of stuff.