This post is going to have a lot of pictures, for once I didn't hate everything I took, in fact I think I pretty much liked every picture I took...
Abercrombie was once what I religiously wore (and worked at) until one day I realized how much I can't stand wearing their clothes (not to mention I looked like I was 14 when I did), however in the last month, I ordered a couple of things that actually fit into my wardrobe. As a couple of you mentioned your disbelief that the shorts in the last post were Abercrombie, this velvet sheer tank top is as well and I actually love it. I most likely should have gotten a size larger just for the length but this shirt is pretty awesome.. sorry that I couldn't get a close up of the detailing.
Also trying to get the hang of socks and shoes (eventually took them off and stuffed them in my bag)... too bad I'm so short that all my jeans should probably be hemmed, however out of stubbornness, I refuse to because the hemmed jeans just never have as good a hem as unhemmed jeans (if this statement makes any sense..). I like cuffing them lately, but of course since they are so long, I can only roll them up so much until they become too fat to look good (again pardon me if this also doesn't make any sense).
Btw if you haven't already noticed, I'm horrible at writing my thoughts down.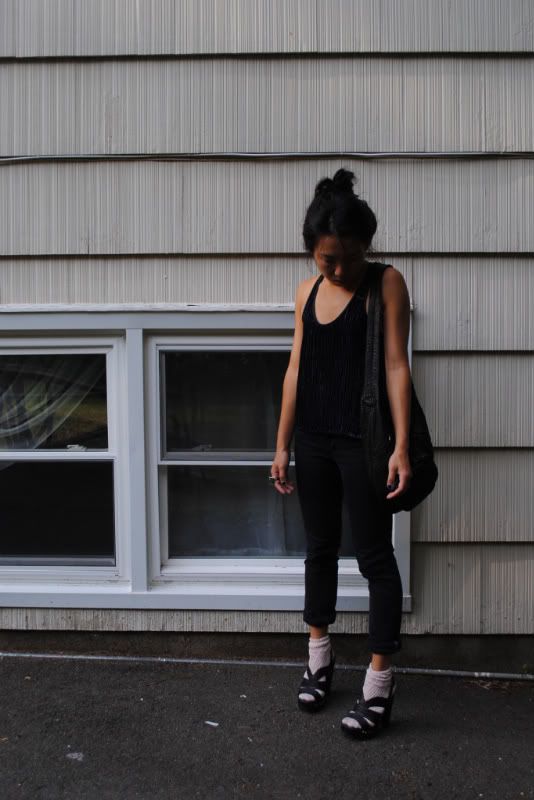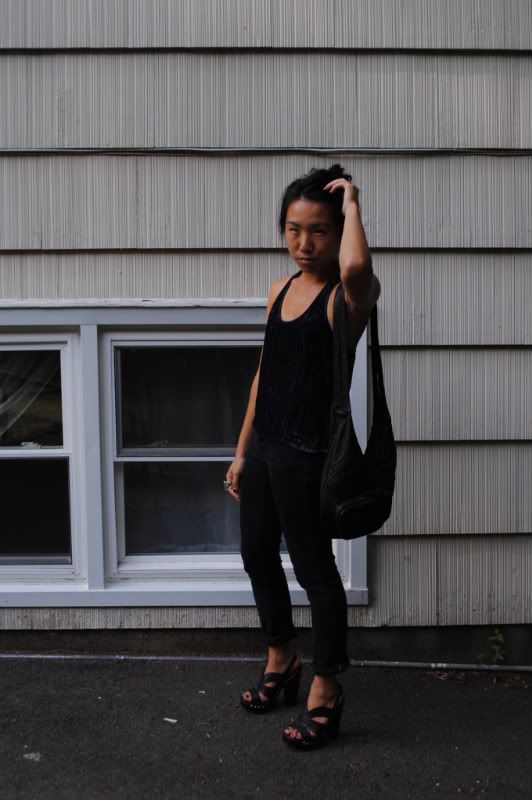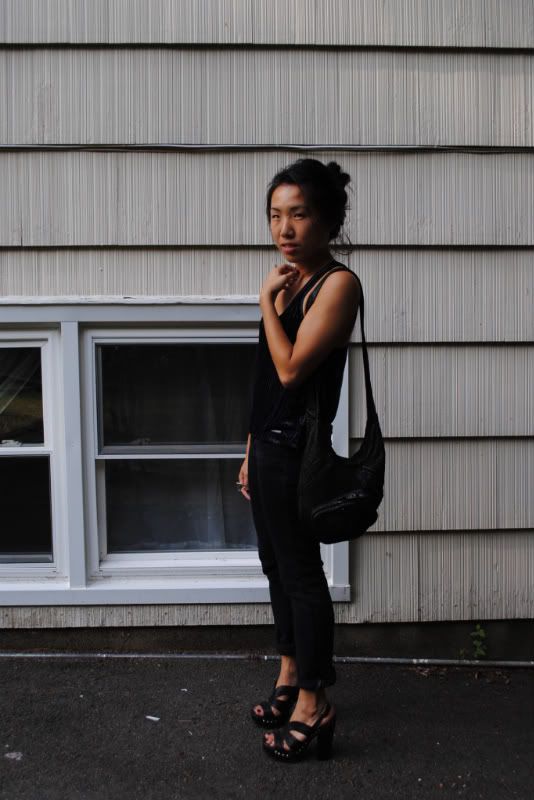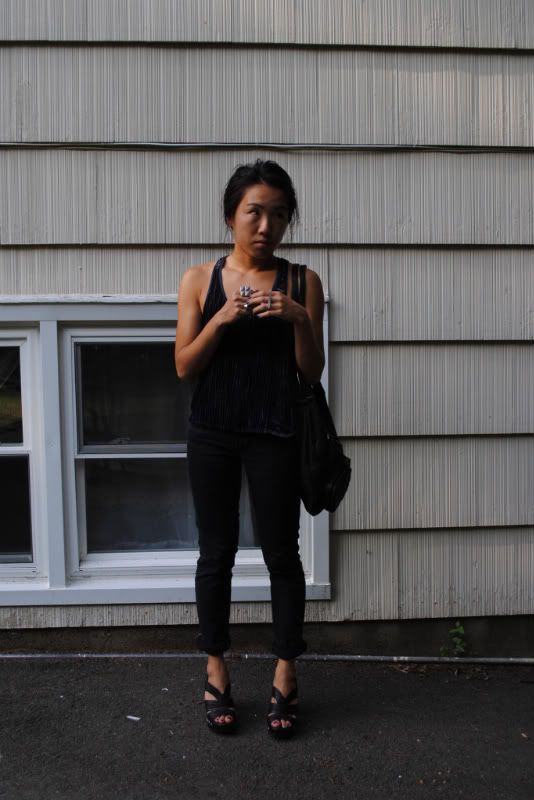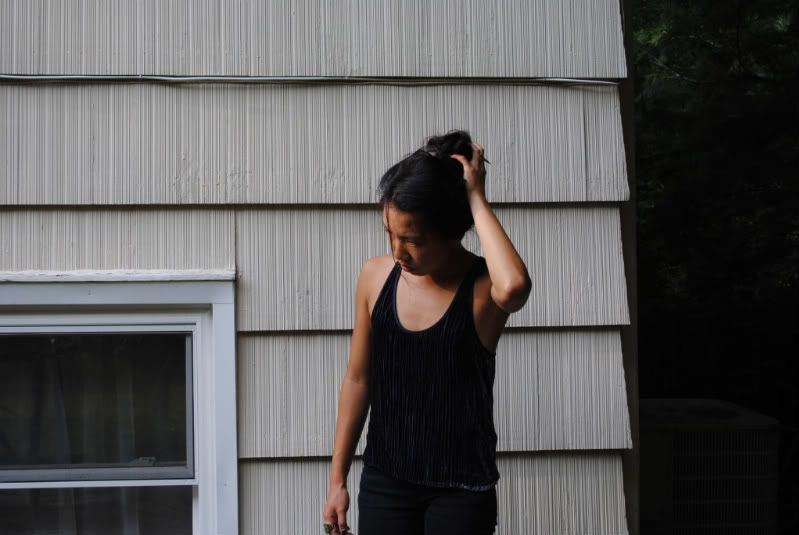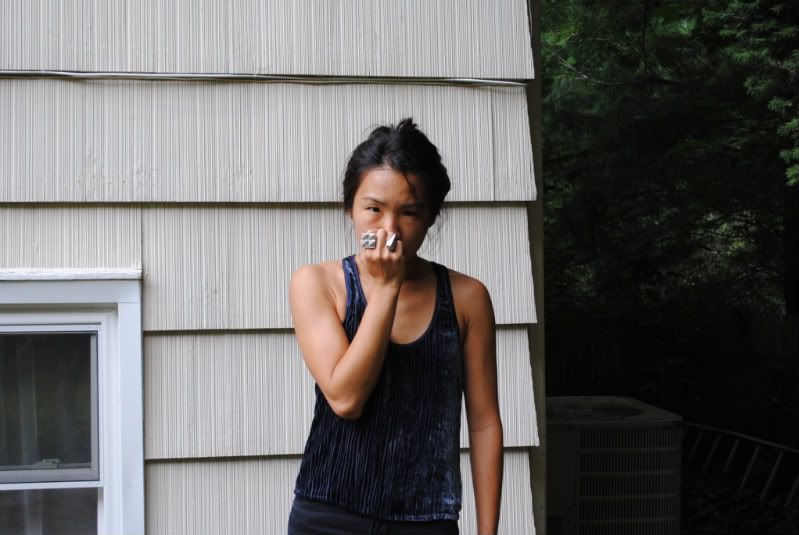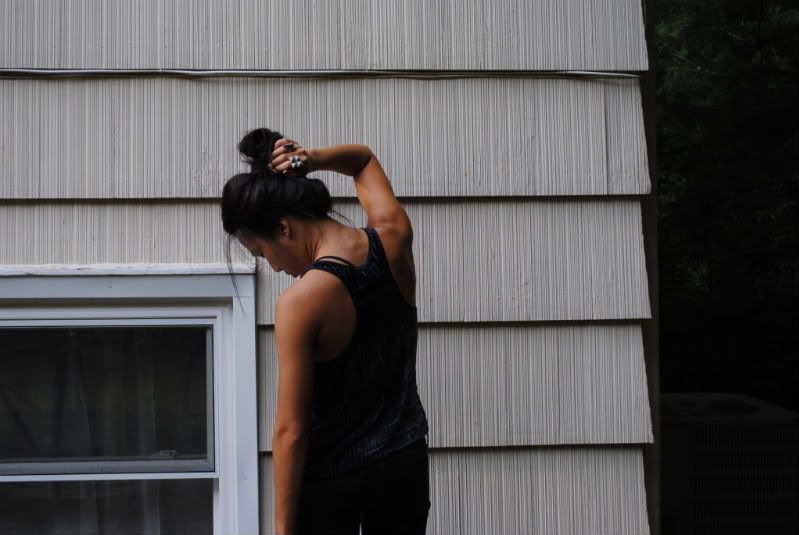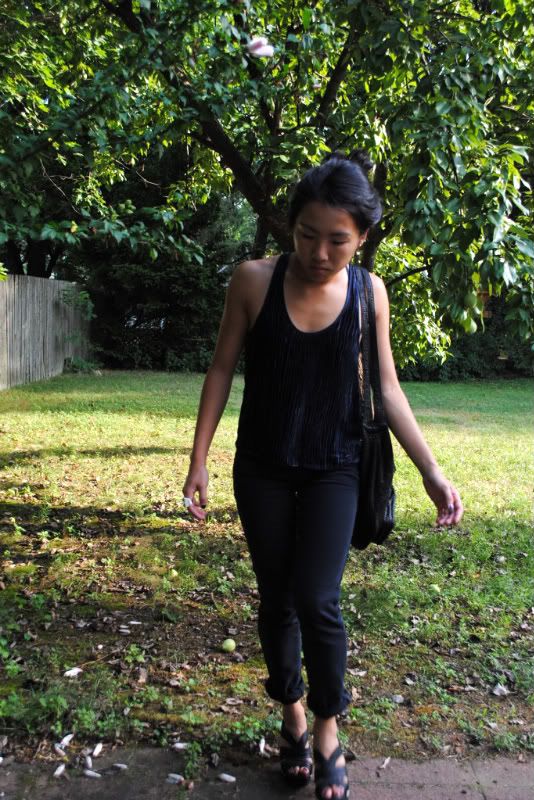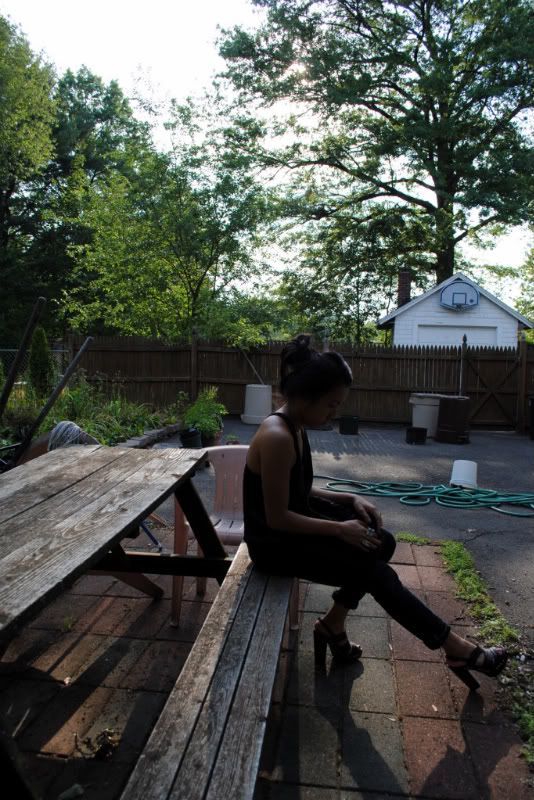 (top: Abercrombie & Fitch |bottom: Gap |shoes: Steve Madden Melrow |bag: Alexander Wang Eniko |rings: Made Her Think & Noir)