Yes.. crazy.. which is what you probably think I am.
Third day in a row of visiting H&M and I emerged with my blouse, flawless unlike the first one I almost purchased.. however they only had the size that was two sizes larger than the one I had previously tried on. Fortunately for me, I think it all worked out for the best, I am in love with the slightly oversized look when I tried it on.
This would have been a lovely outfit to wear outside... I'll have to soon a) muster up the courage to take pictures walking around the suburbs with blank staring neighbors and b) find someone to take the pictures without my feeling self conscious forcing me to laugh uncontrollably.
We used to have one of these and my mom called it "The Wok." As I got older I understood why she called it that. Right now the real name escapes my mind.. however when she got rid of our old one I just had to buy another. I remember when I was little, I'd sit in the wok and fall asleep reading... now I just throw all my clothes in it, heh. It makes a nice piece of furniture to take pictures with.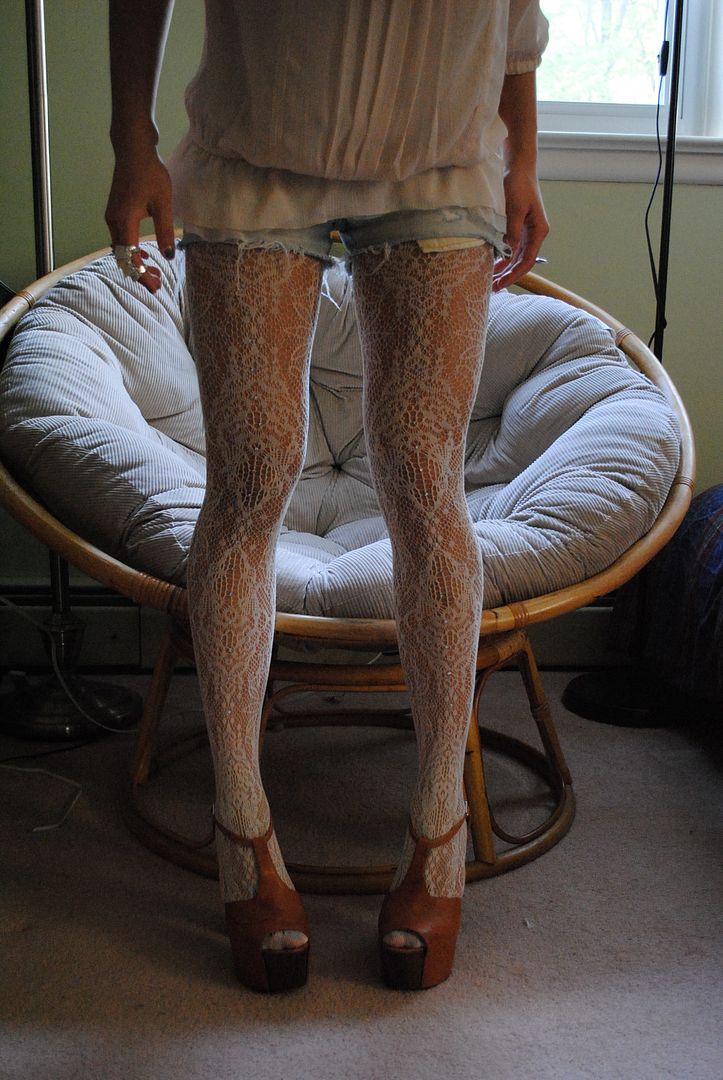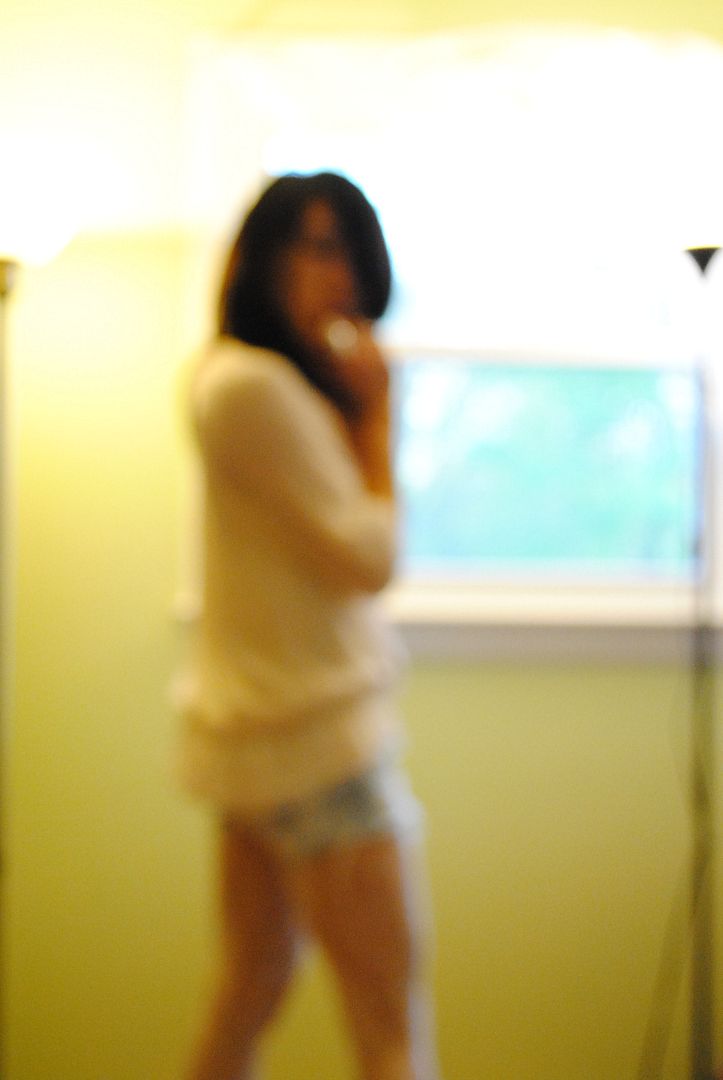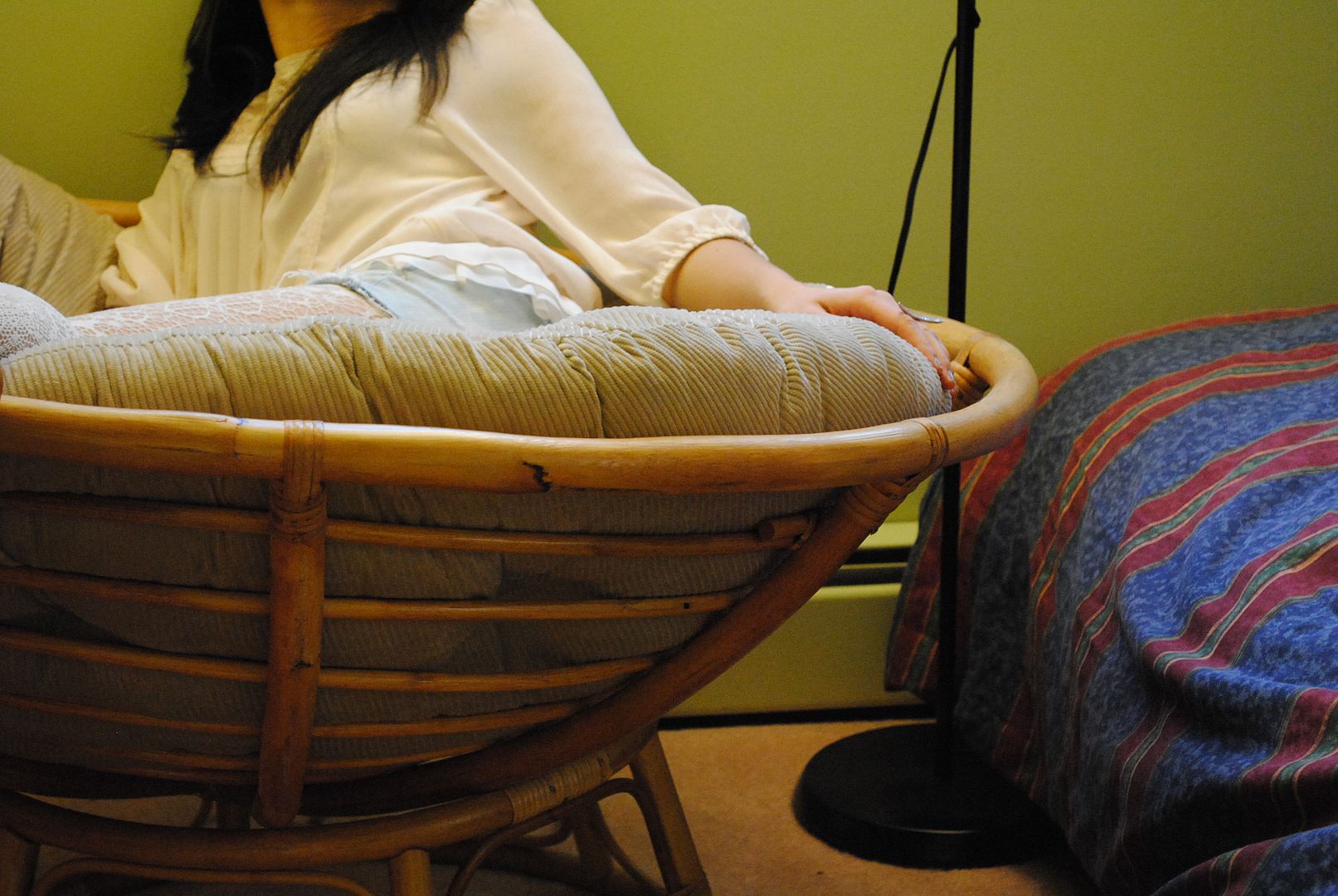 (top: H&M bottom: Ruehl shoes: Jessica Simpson tights: Free People rings: Vivienne Westwood, Noir, and Made Her Think)
The best thing about these tights are the small jewels on them and the fact that they are super easy to pull on (unlike a majority of tights that I have recently purchased). The shorts I'm wearing are unfortunately the only denim shorts I have, I don't even know where to begin to search for more of something similar... please, if anyone knows where I can get some good affordable denim shorts (also would like to make myself some levi cutoffs if possible) let me know!