My coworker joked today that we'd all lose some weight from sweating so much in our department. The air conditioning is broken which apparently happens every year. This same room had no heat through the winter, leaving us wearing our winter jackets if we wanted to get anything done. Today was a summer day in the middle of spring, but quickly cooled down when I got back home from work.. perhaps because I was allowed to change out of my pants into shorts and was able to get a breath of fresh air.
Finally received the tripod a couple of days ago, this is my first time with it.. it's rather user friendly, reasonably priced and light. Made taking pictures a breeze rather than taking 20 with only 1 usable shot.. this is my lazy it's too hot to care outfit.. I think I'll be wearing a lot of these..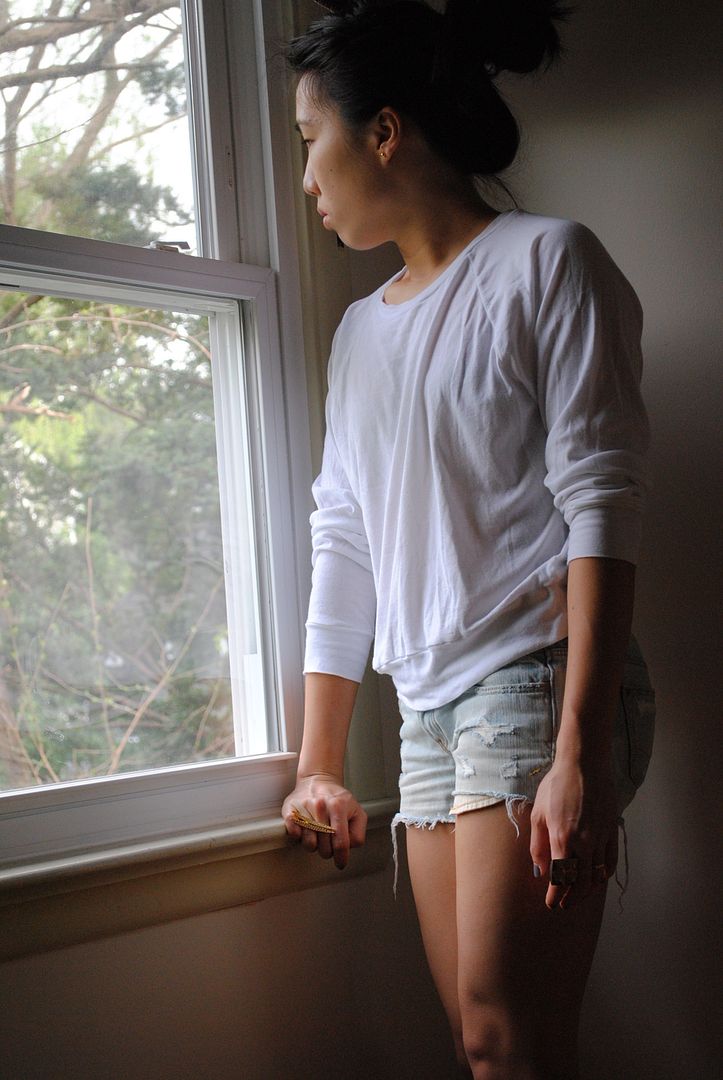 (top: American Apparel bottom: Ruehl shoes: Balenciaga rings: Noir & Made Her Think)
I tried to do a side french braid to get my bangs out of my face. My hair is too thick to do anything good with it when I put it up.. barely stays up nicely with a hair tie.. which I tend to break after the first use.. I'm up for ideas on how to put my hair up, some good hair tie brands, and other miscellaneous things that have to do with my hair.