I haven't had a chance to wear this dress out considering the weather. My fellow blogger Anita helped get me this dress on sale at Topshop for $15.. so I figured why the hell not, although Anita and my boyfriend were against the thought of me even liking it in any sort of manner. I kind of sort of love this dress.. unfortunately I'd get some weird stares if I wore this around my neighborhood..
I purchased this lace piece on Etsy (Babooshka Boutique I believe).. it originally had ill fitting long sleeves which I decided to cut off and now it fits me a bit better.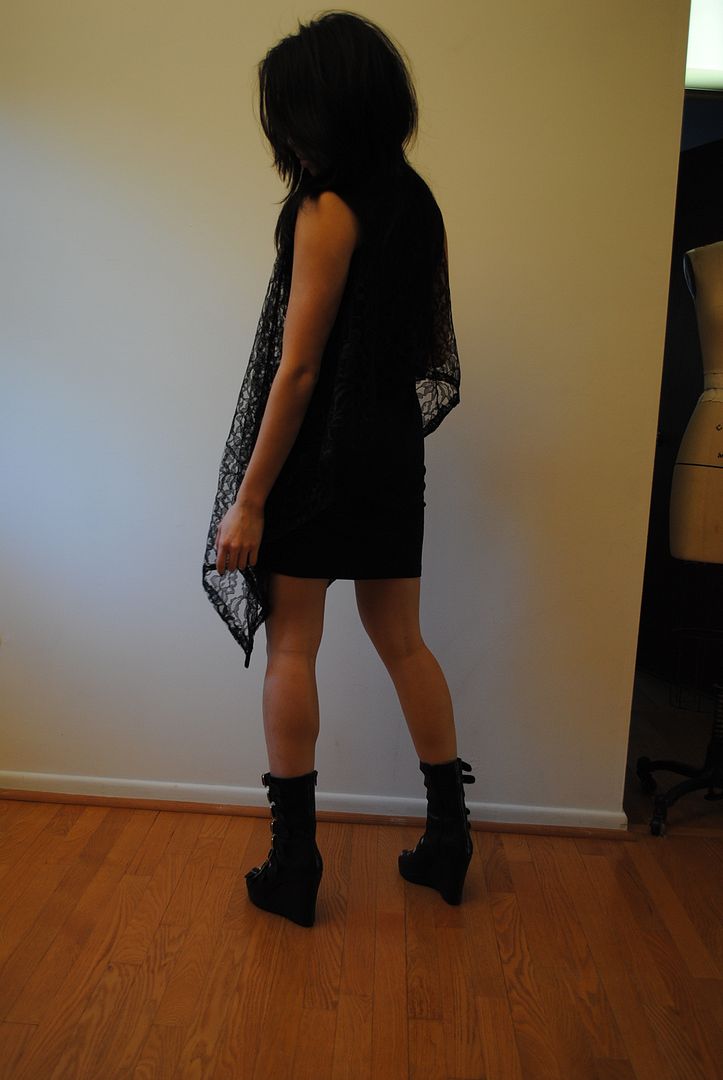 (dress: Christopher Kane for Topshop shoes: Jeffrey Campbell lace piece: Etsy rings: Noir & Vivienne Westwood)
If I had any nice spring/summer dresses, I'd definitely be breaking them out this weekend, it's been beautiful all week here.