I finally have electricity at home and my friend Joyce is back for spring break so I figured I'd utilize her to snap some pictures for me. Much easier than running back and forth with the camera timer! I decided to go outside (even though it was drizzling) for a change of scenery. Being outside is also a nice option so I am not trying to balance the camera on some table or piano! I also realize I tend to squint when taking pictures.. it's odd.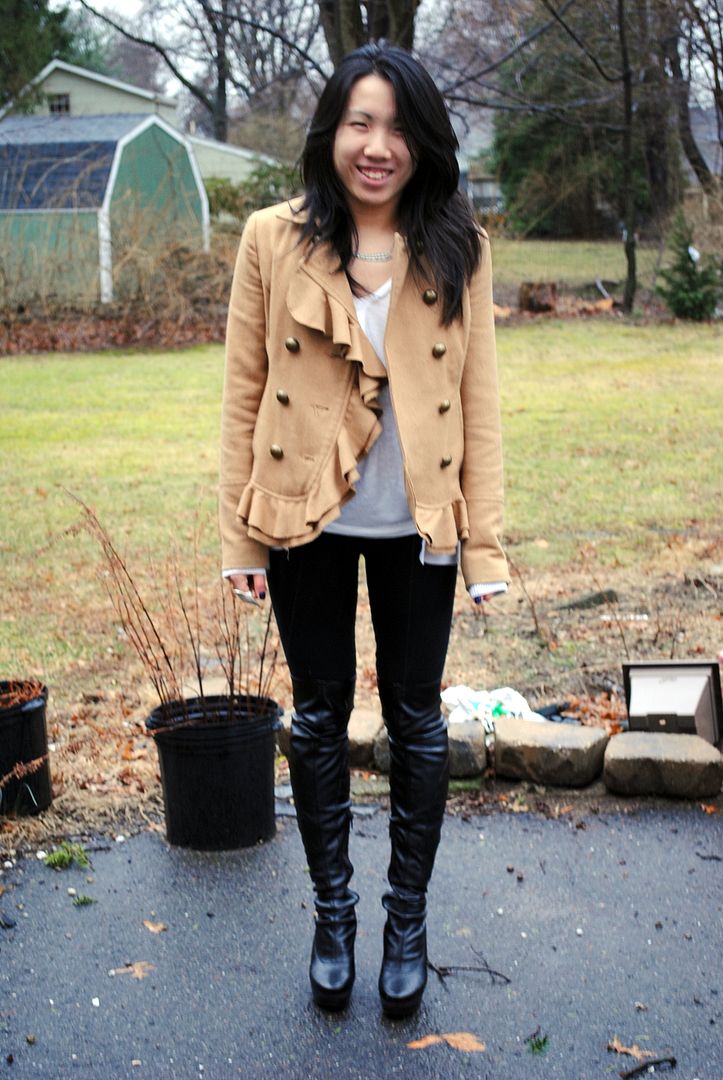 (jacket & top: Urban Outfitters sweater: Club Monaco leggings: American Apparel boots: Nine West ring: Elizabeth & James)
The jacket is from last year.. people find it strange when I don't have it buttoned up but I'm used to it and like the look it gives. The cardigan is actually a men's extra small from Club Monaco, I like the masculine fit of it on me.
It was tough to have my friend take pictures with me since I couldn't stop laughing and taking it seriously. I think laughter is something I do when I'm nervous during blog shoots. It was my own fault that all the photos came out blurry, but I decided to share these two with you!