Sorry for the lack of posts lately, the holidays been proven to be super busy, both at work and on weekends. I haven't had a chance to relax and take pictures as much as I would like. Also the freezing cold hasn't helped my urge to go outside and take outfit photos for the blog. Hopefully my time will free up soon and I can get back to blogging more!
Here's another throwback outfit from the summer. How I long to wear an outfit like this right now. Maybe on Sunday when the weather is supposed to be a whopping 63 degrees. What's going on Mother Nature, aren't we supposed to wish for a white Christmas?!
Anyway, over the summer I had been searching for a pair of bleached denim cut offs at the right price. Funny enough, a lot of my favorite cut off shorts come from Abercrombie, a place I don't shop at very often anymore. My one big requirement for cut off shorts is that they don't have any spandex or stretch in them. I find that shorts without stretchy materials age the best, especially on the cut off areas. Abercrombie has a good selection of denim shorts, and they are always having sales online. Make sure that if you're looking for a pair of denim shorts with no stretch, the material says 100% cotton. I can't say anything about the fit for Abercrombie shorts because I usually order a whole bunch, hope for the best, and return the losers (a common shopping practice that I've developed).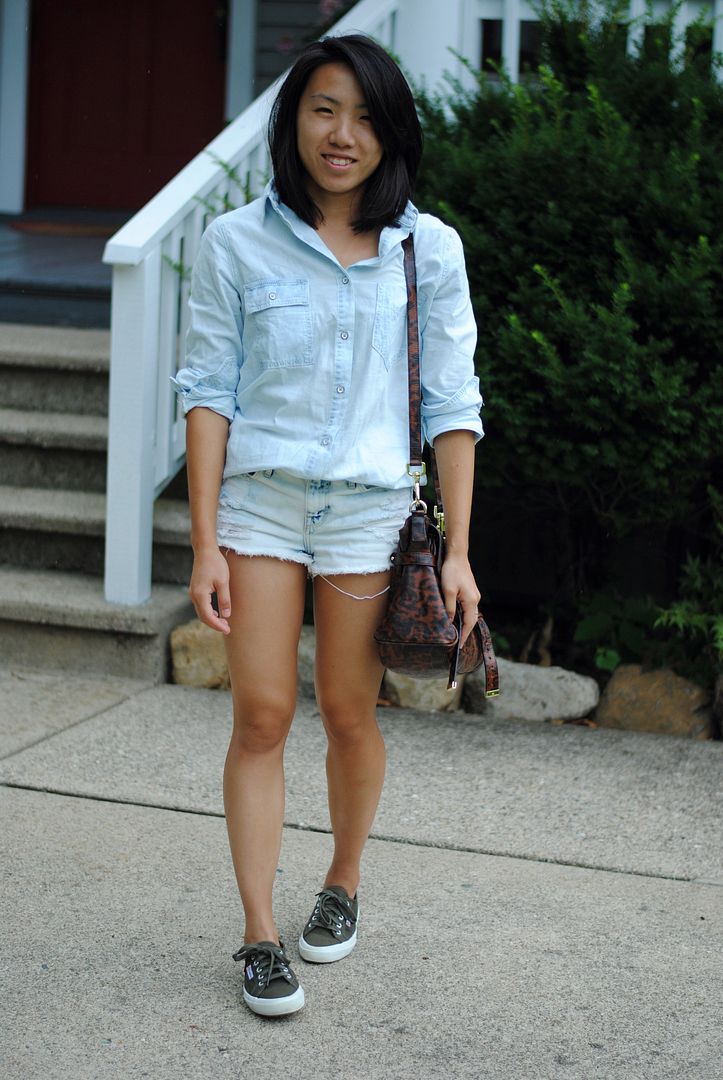 (top: rag & bone |shorts: abercrombie |sneakers: Superga |bag: Mulberry Alexa)