Here is a photo at the Bruno Mars concert I dragged my boyfriend to a couple of months ago. This was back when my hair was long enough to curl without burning myself 5 times. I thought I'd be able to last in the boots until the end of the concert seeing as we were at Prudential Center and we had seats, but everyone decided they wanted to stand (apparently I'm a lazy concert goer). Luckily I brought myself a pair of sandals so I changed into those as soon as my feet started to ache. I instantly because 5 inches shorter and was unable to see as well. Short people problems.
Going to a concert of a big named artist is always an experience. There's a considerable amount of people watching to be done.. A lot people go fan girl (or boy) over the artist (did anyone see SNL this weekend with One Direction?). My boyfriend pointed out to a mom and her daughter going berserk over Bruno Mars at times in the row behind us. He proved that he's just as amazing in a huge arena as he is in a small venue.
I saw him in a much smaller venue a couple of years back and it was a very different experience, see my post
here
. The whole and for concert was much more intimate, he pulled out the ukulele and performed "Count On Me" making it one of my favorite songs that year. For some reason, at that concert, I was surrounded by the tallest people at the concert, so I had a hard time seeing there too.
He's just crazy talented and makes fun music for his fans. One thing to note if you go to his concert, there are a LOT of screaming girls / ladies. For some reason I didn't expect this, though looking back on the experience, I really shouldn't have been surprised. I was thrilled to hear that he was performing at the Superbowl halftime show, it'll definitely be one of my favorites!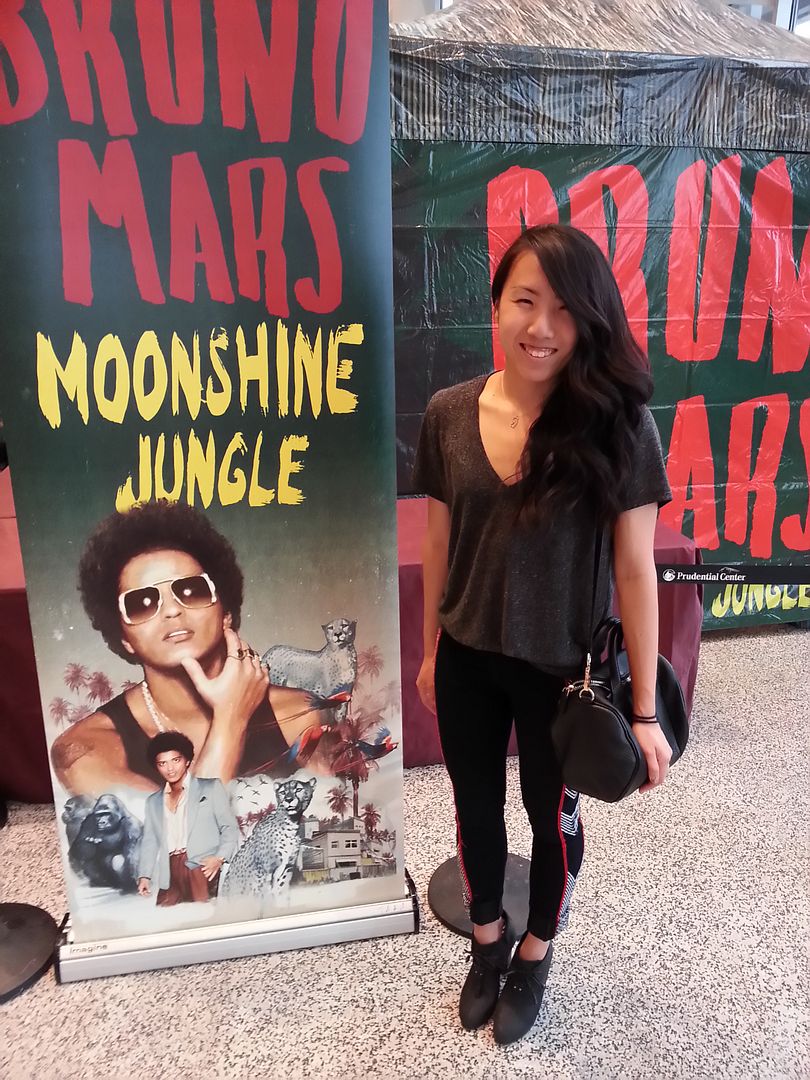 (jeans and boots: rag & bone |t-shirt: Madewell |bag: Alexander Rockie)