I've never done a food post so here goes. I saw a post about baked french toast on
Cupcakes and Cashemere
and immediately decided I had to make it. She's definitely one of my favorite blogs, incorporating DIYs, food, and fashion all into a super adorable blog with beautiful photos (that usually make my mouth water). Her blog has introduced me to many recipes that all end up delicious!
On to the recipe.. I substituted whatever bread the recipe calls for with challah bread because challah bread makes some of the BEST homemade french toast I've ever had so I figured why not use it for baked french toast. The great thing about the recipe is that it can be made the night before and then popped into the oven the next morning (this way you're not waking up and slaving over an oven for breakfast). My boyfriend and I prepared the recipe.. he cut up the bread into equal cubes (the original recipe from
PioneerWomen
says you can ripe up the bread into chunks but my boyfriend decided he is too OCD for that and needed to cut it into cubes with a knife).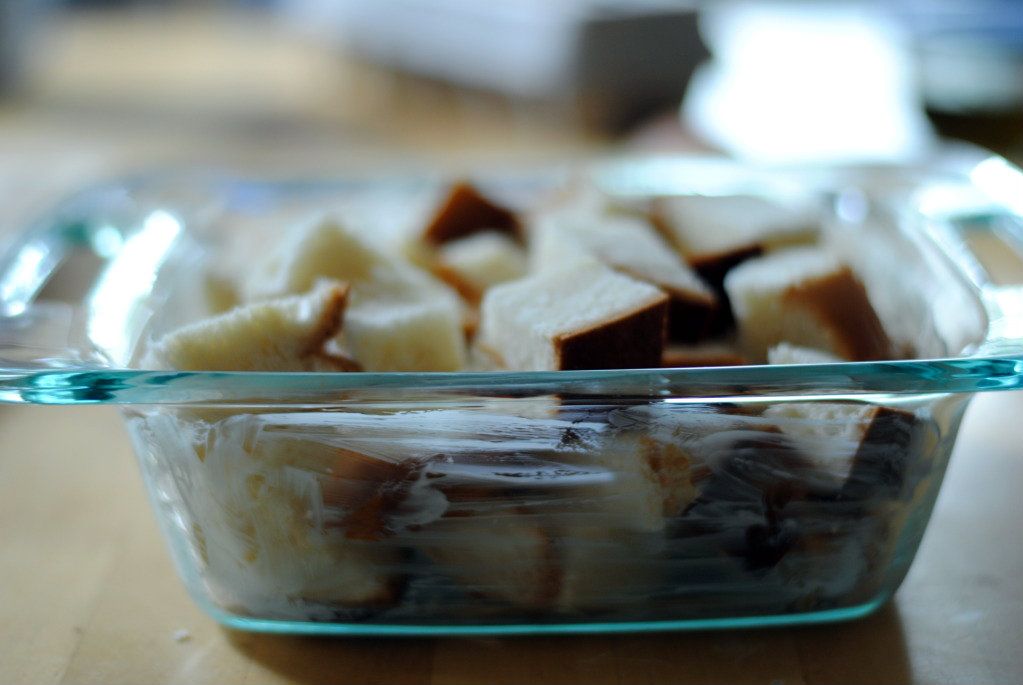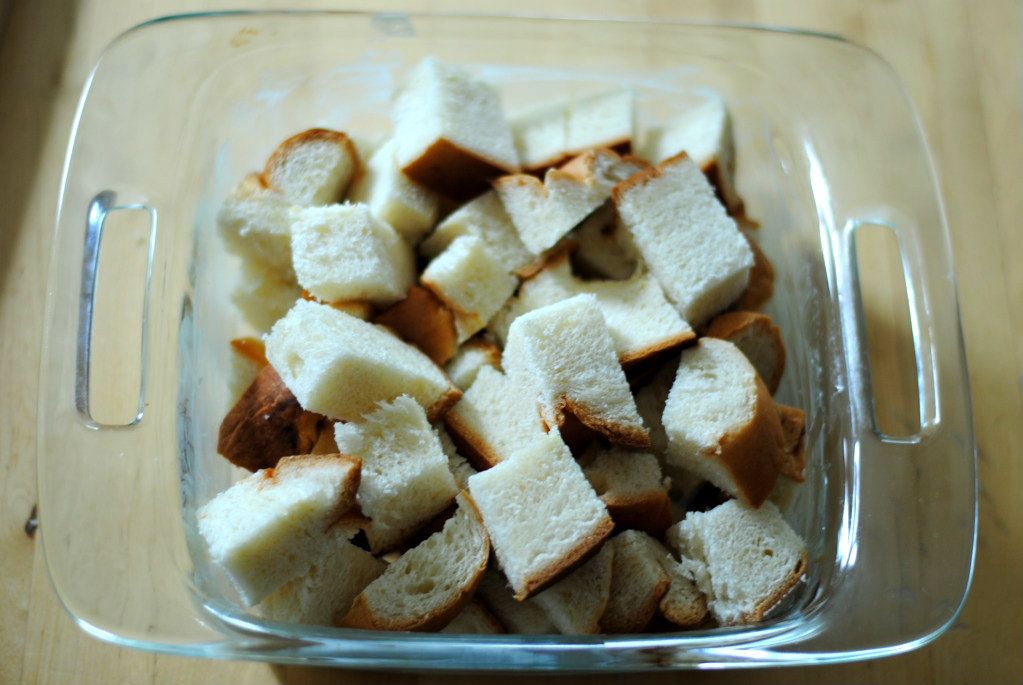 I mixed together the wet ingredients and my boyfriend poured them over the bread cubes.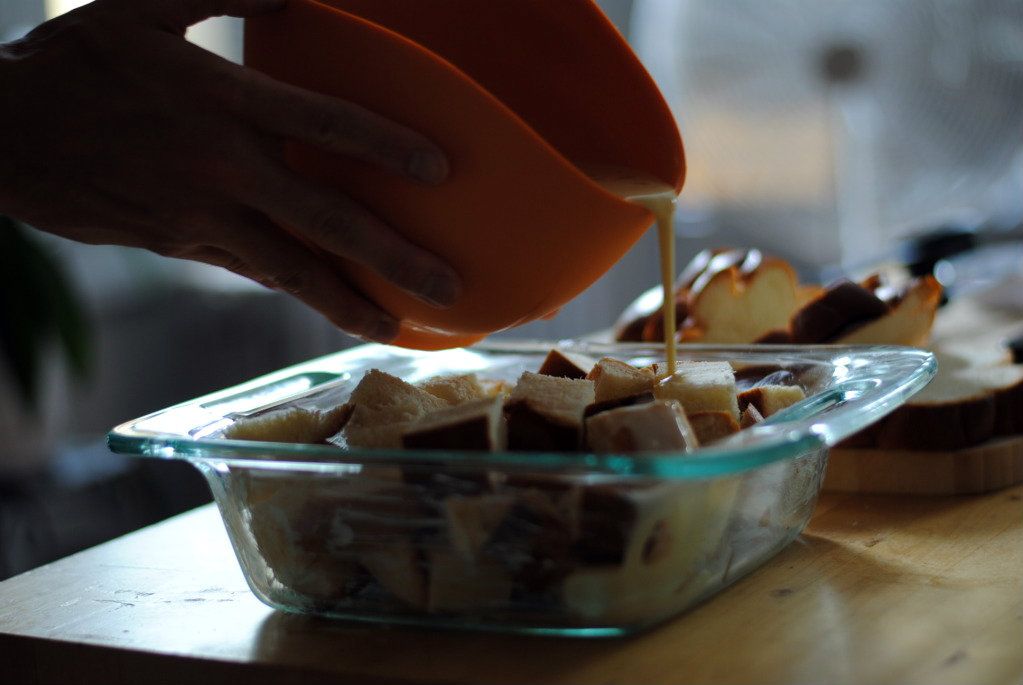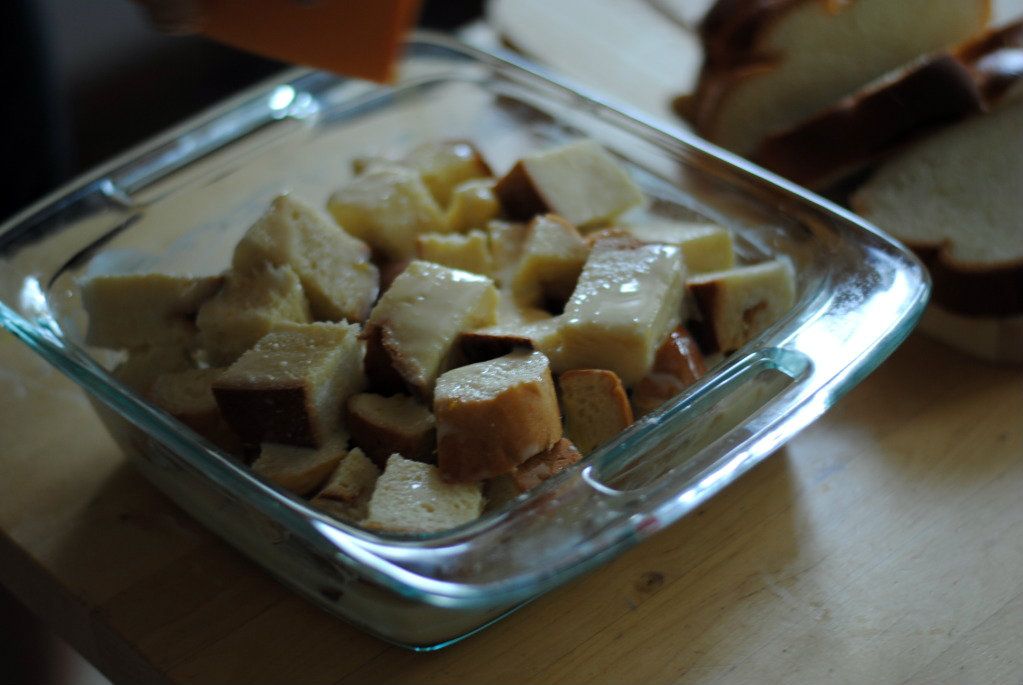 Next, my boyfriend attempted to mix the crumble together. Note to anyone making this recipe.. don't make it in a 90 degree kitchen with no air conditioning. We failed miserable and ultimately our butter melted so I ended up with a creamed butter cinnamon sugar mixture that I broke into pieces and put all over the top of the bread (this is not pictured because it wasn't as pretty as a crumble topping). Also, if you don't have a pastry cutter, it's kind of hard to get this part to be a "crumbly" consistency.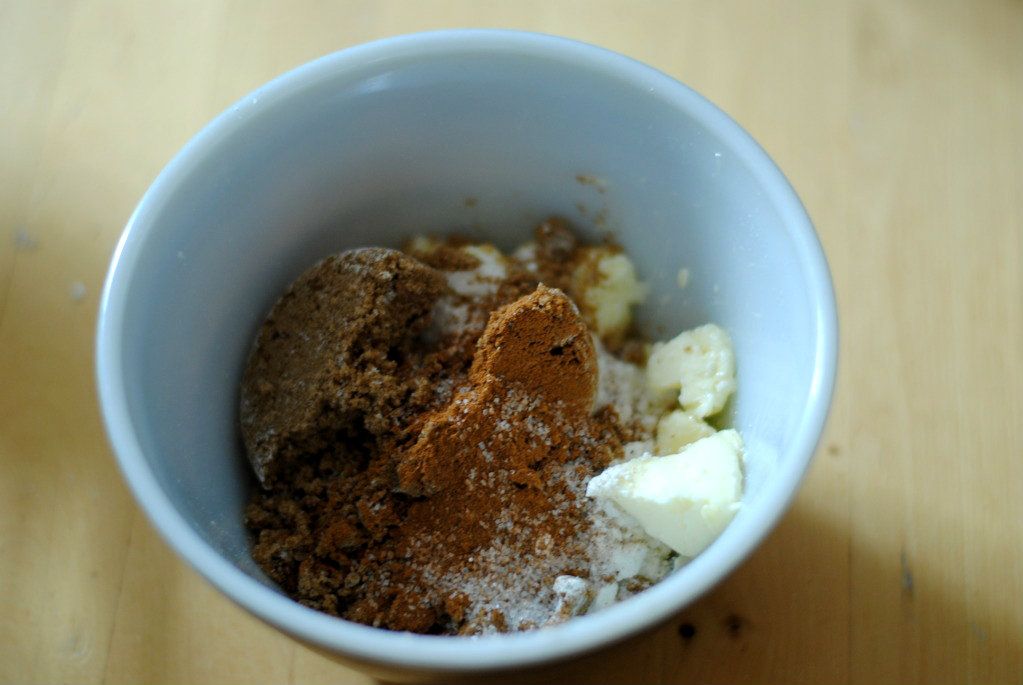 Stick it in the oven and voila! As you can see.. the top isn't a crumble. The taste is pretty much the same it's just not quite as pretty and the texture is a little different.
Slice it up and serve with syrup. I have to say the syrup makes it look and taste extra yummy. The edges are extra good because they are a little crunchy which goes great with the softer texture of the center. This was basically dessert for breakfast for us!