Wednesday night, made last minute plans with a friend to go to the city. I was on the fence about going and then thought of this amazing little hole in the wall Jamaican place that I love. I managed to bribe my friend to come with me at the last second. The conversation went a little like this:
me: Would you come to the city if we went to Ripe?
Margaret: HELL YEAH!
I guess that wouldn't be considered bribing. So Margaret and I popped over to Manhattan to pick up two other friends, and then sped into the Bronx (we were STARVING). Surprisingly, this Jamaican restaurant is known for their steak. The chef went against Bobby Flay in a steak Throwdown challenge and won! Not your typical steakhouse steak but we all agreed that it's even better. They've also got a great mojito and rum punch, worth every penny.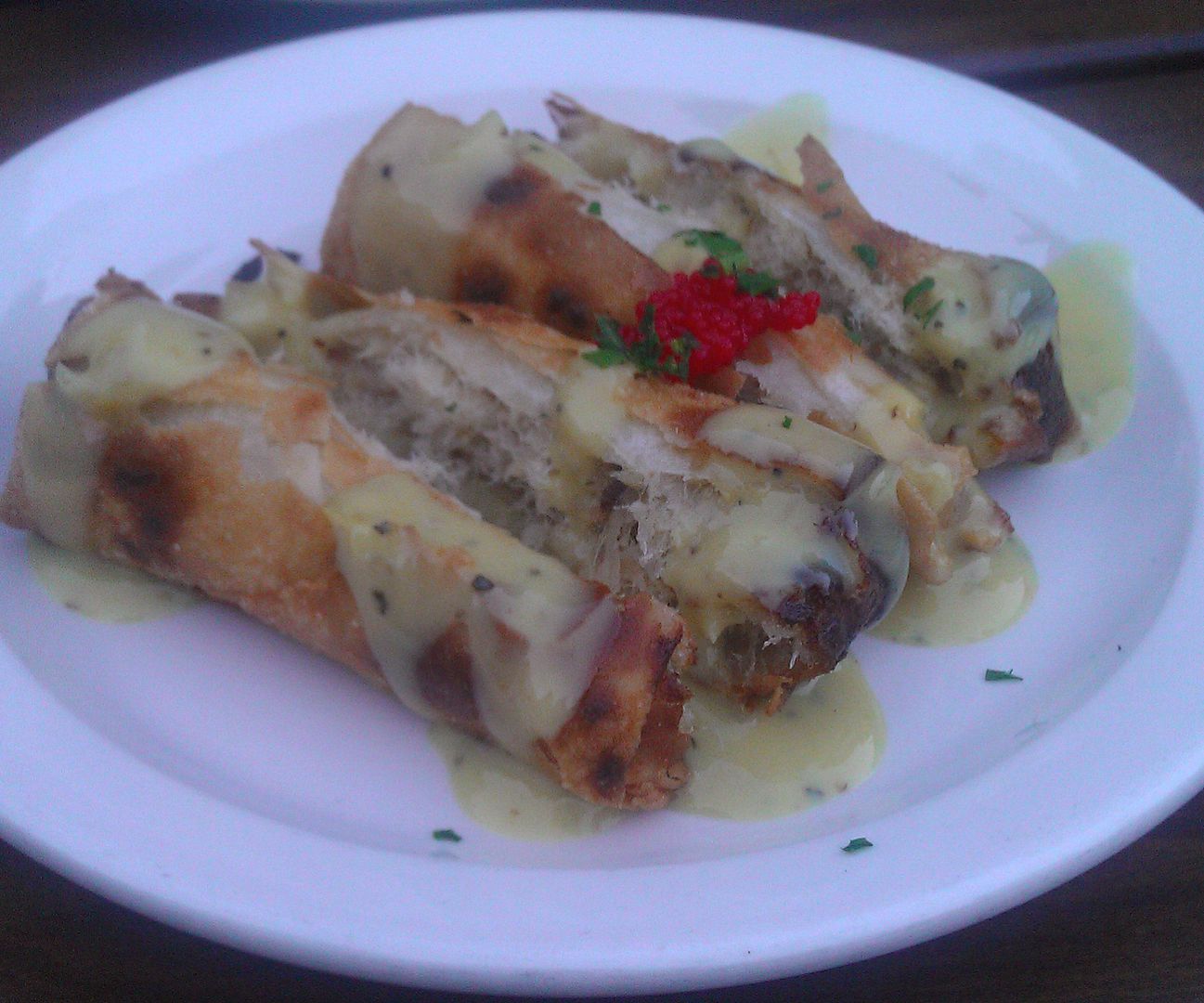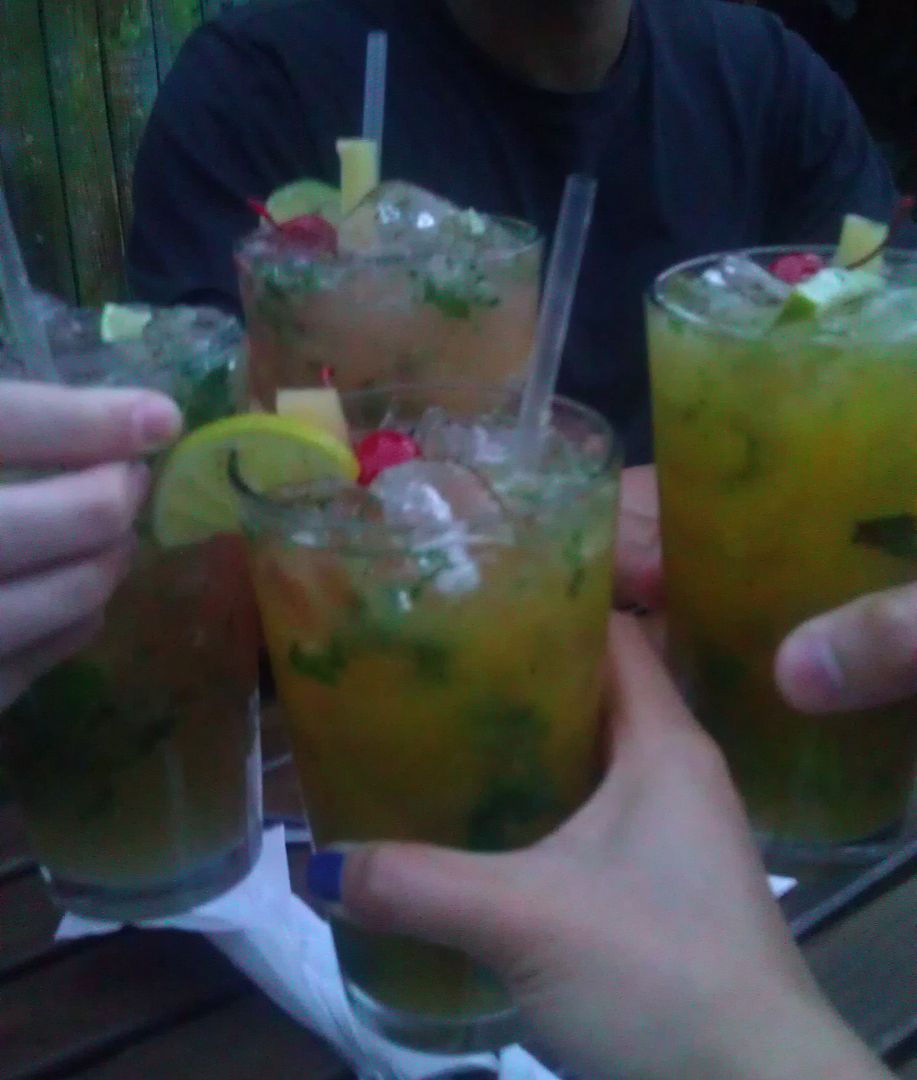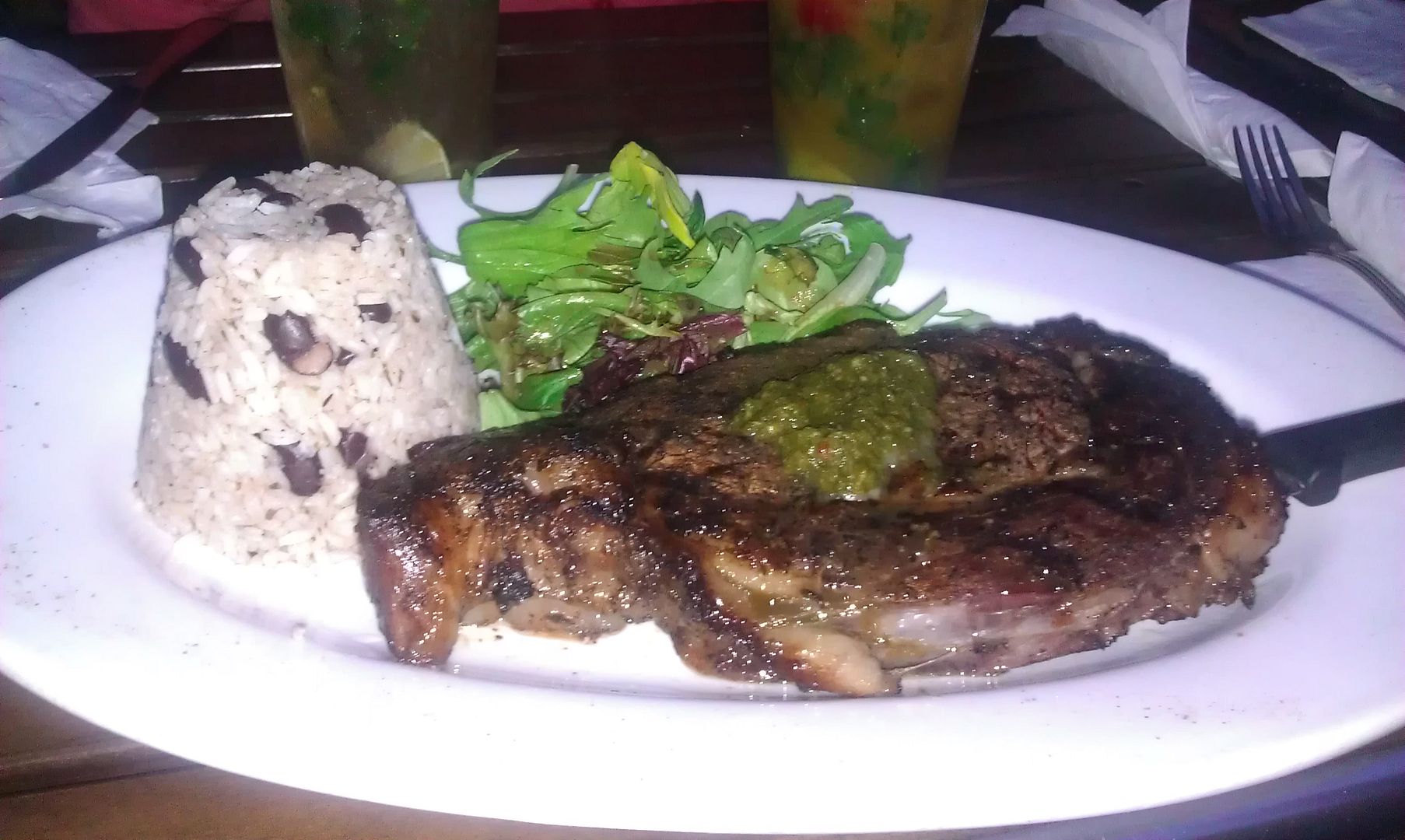 On another note, this is the other Nasty Gal lace dress that I purchased. Still at a loss of what to wear underneath it but I put on a nude AA dress for these photos. Scalloped hem & lace white dress is perfection. Much less witchy than the black version that I showed
here
.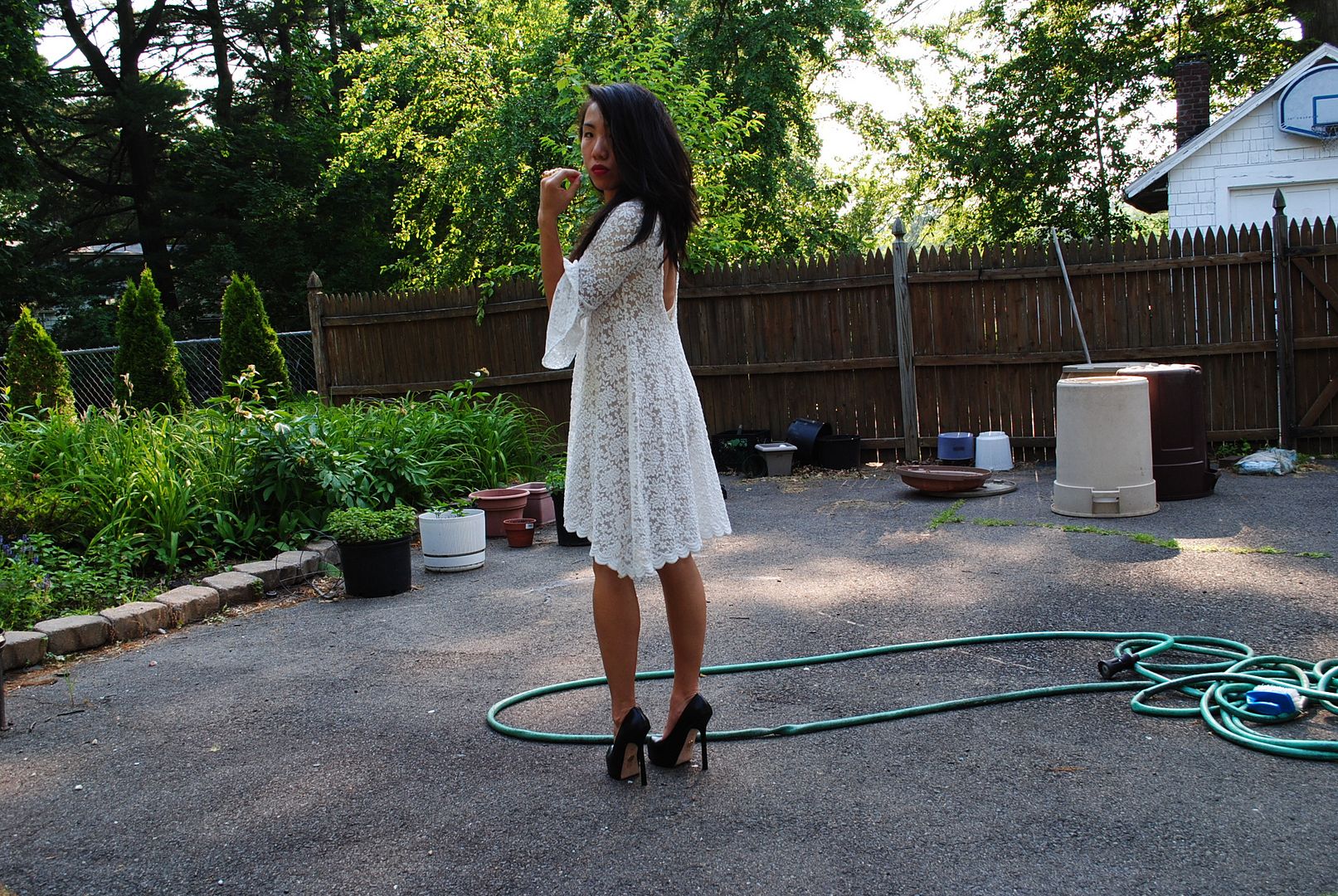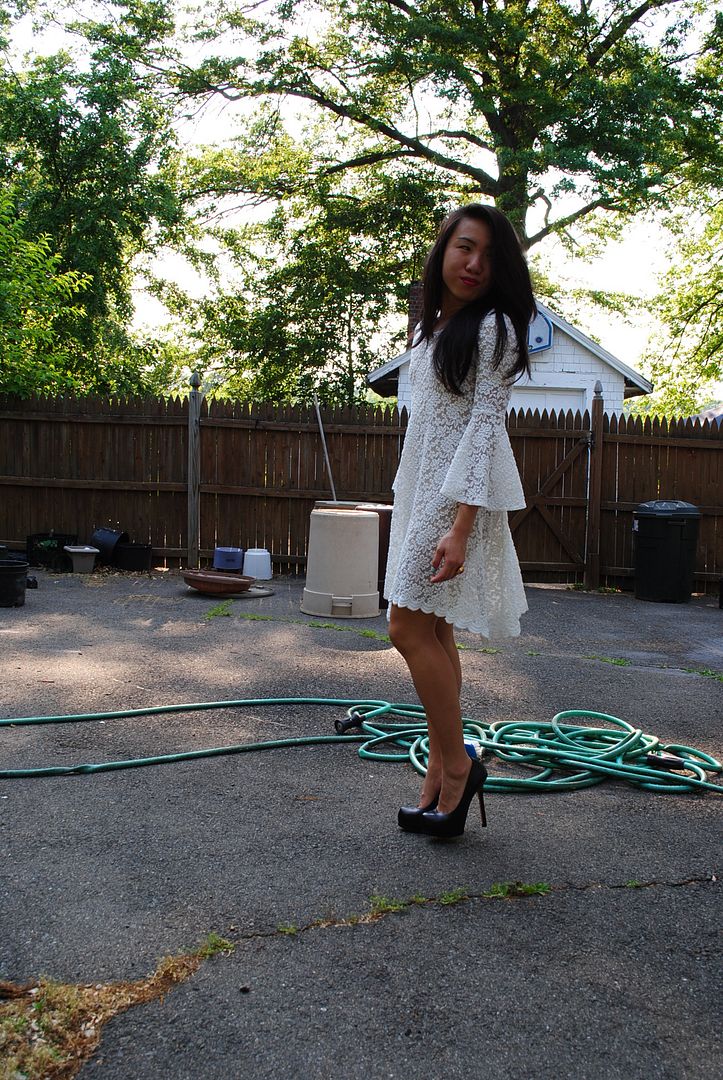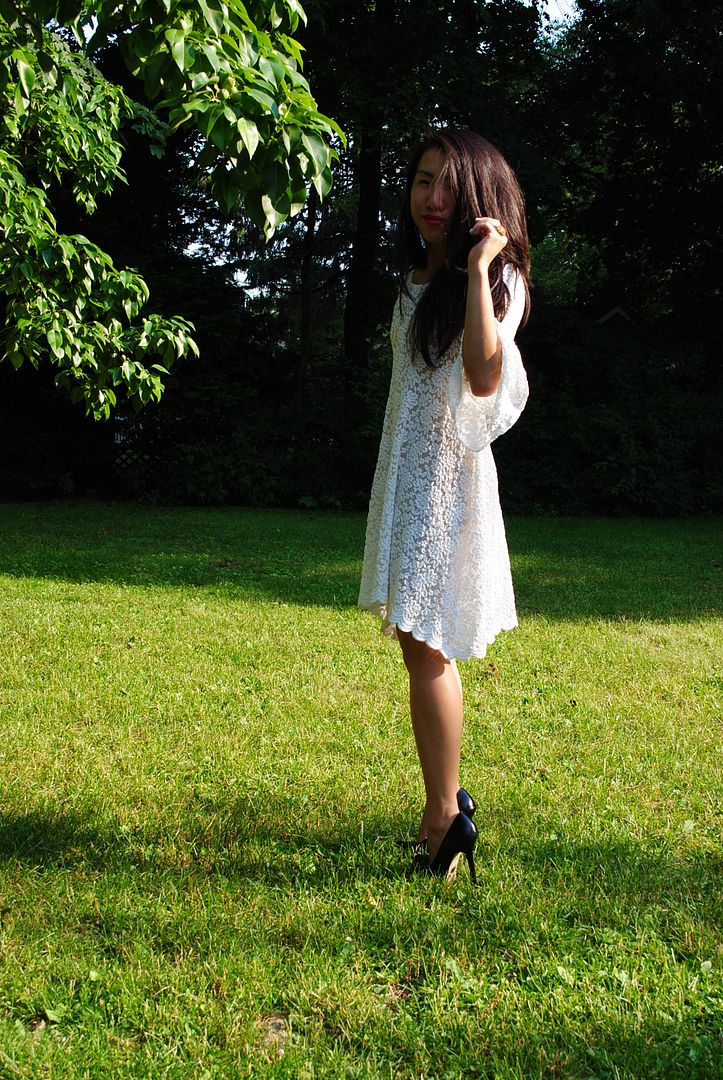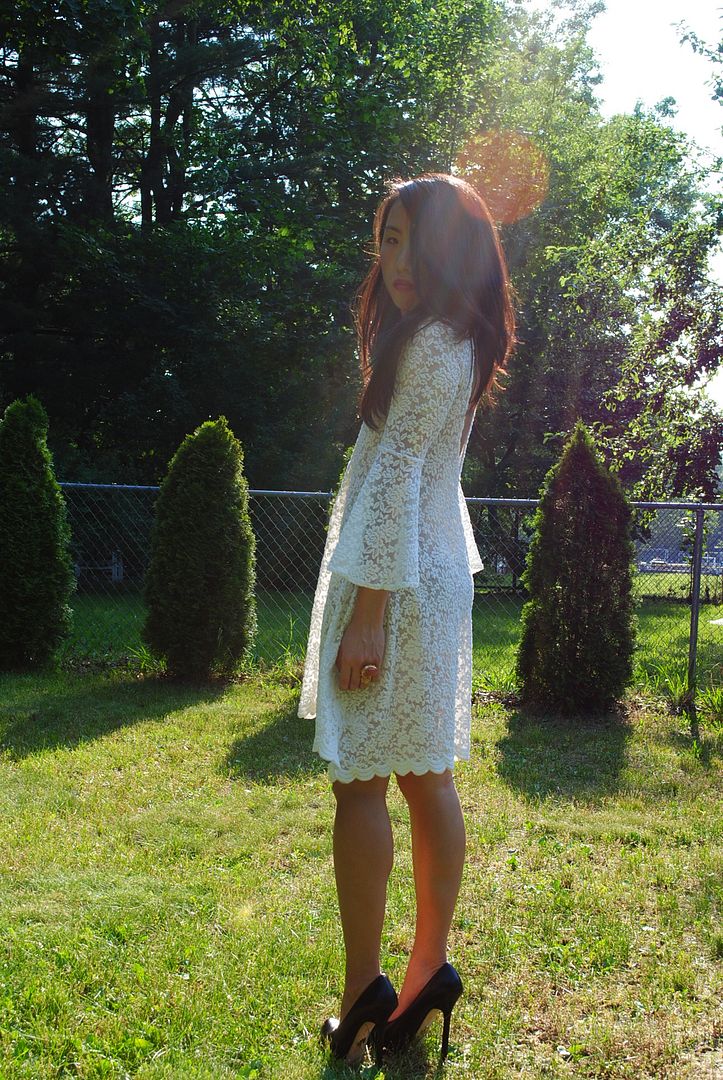 (dress: Nasty Gal |shoes: Bebe |ring: YSL)