My seasonal depression will start the moment the clock's have to be turned back tonight. I hate when I get out of work at 4:30pm and it's already pitch dark and freezing outside. It wouldn't be so bad if it could at least be light out. Hibernation is starting to sound pretty good right now, eating to my hearts content and sleeping it off...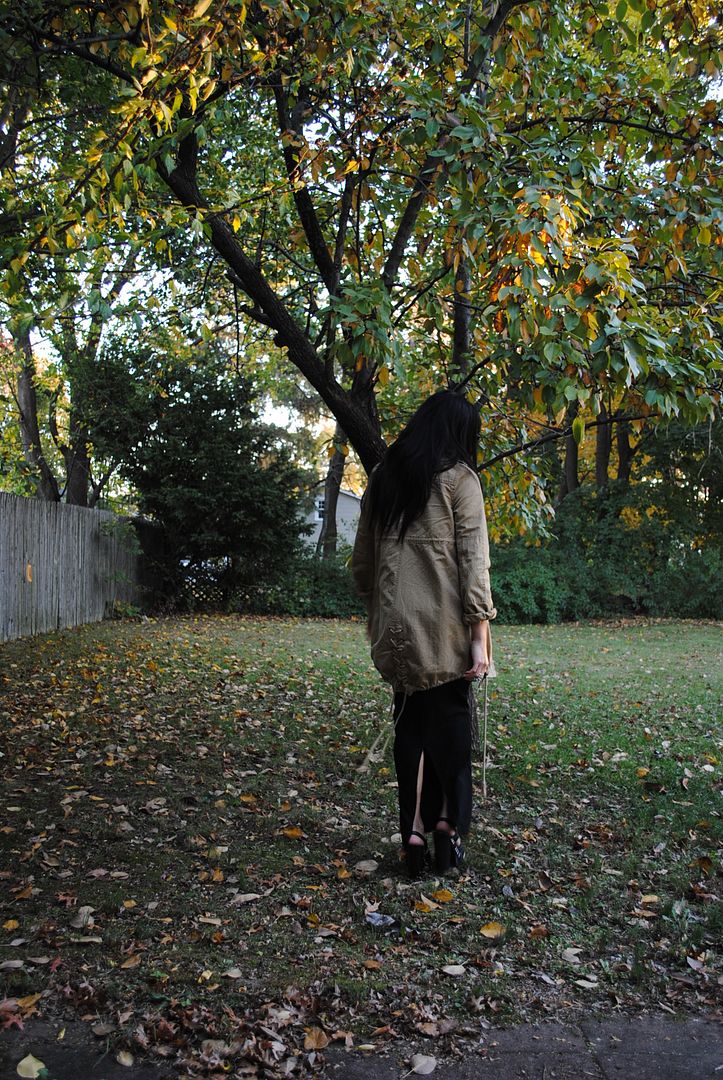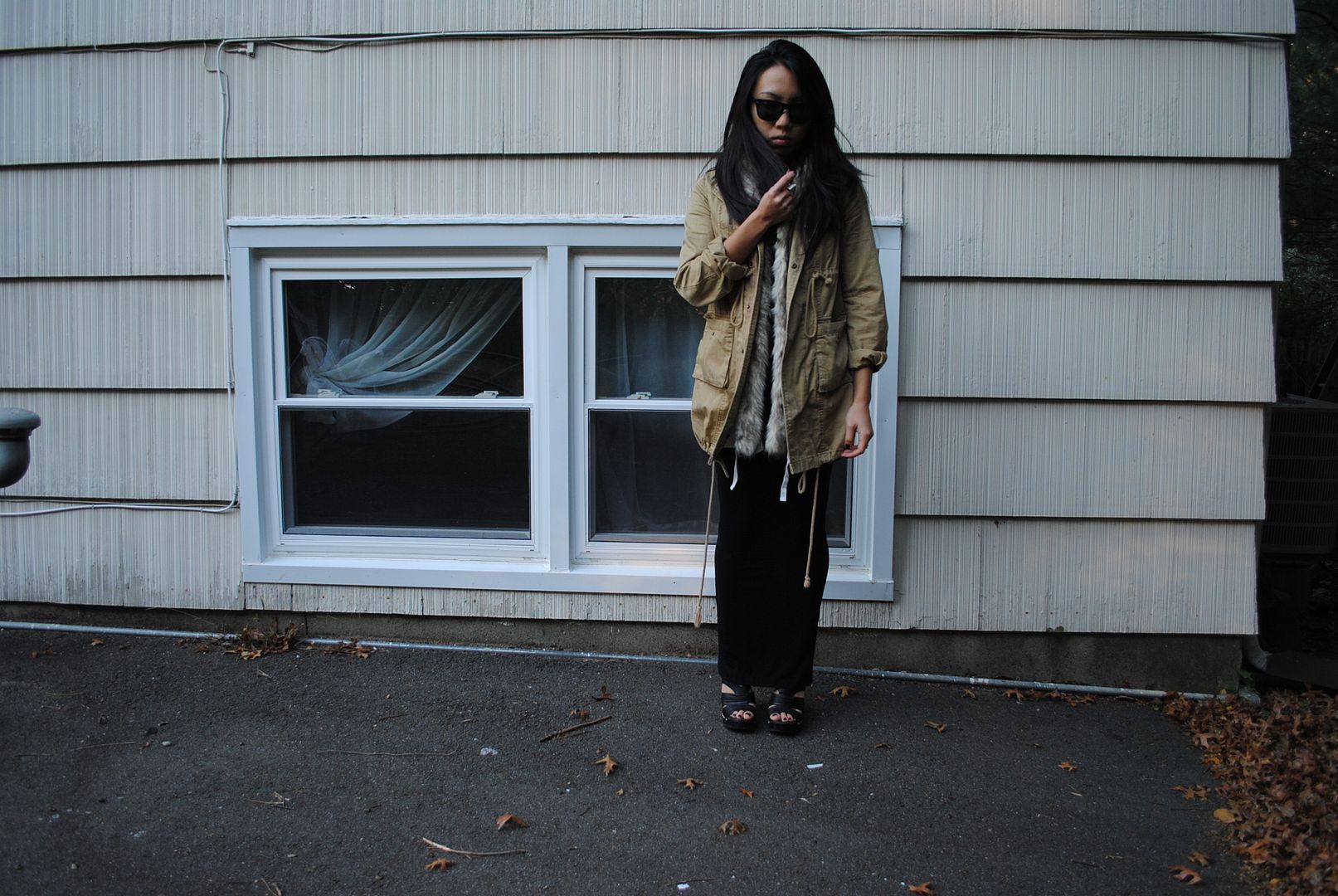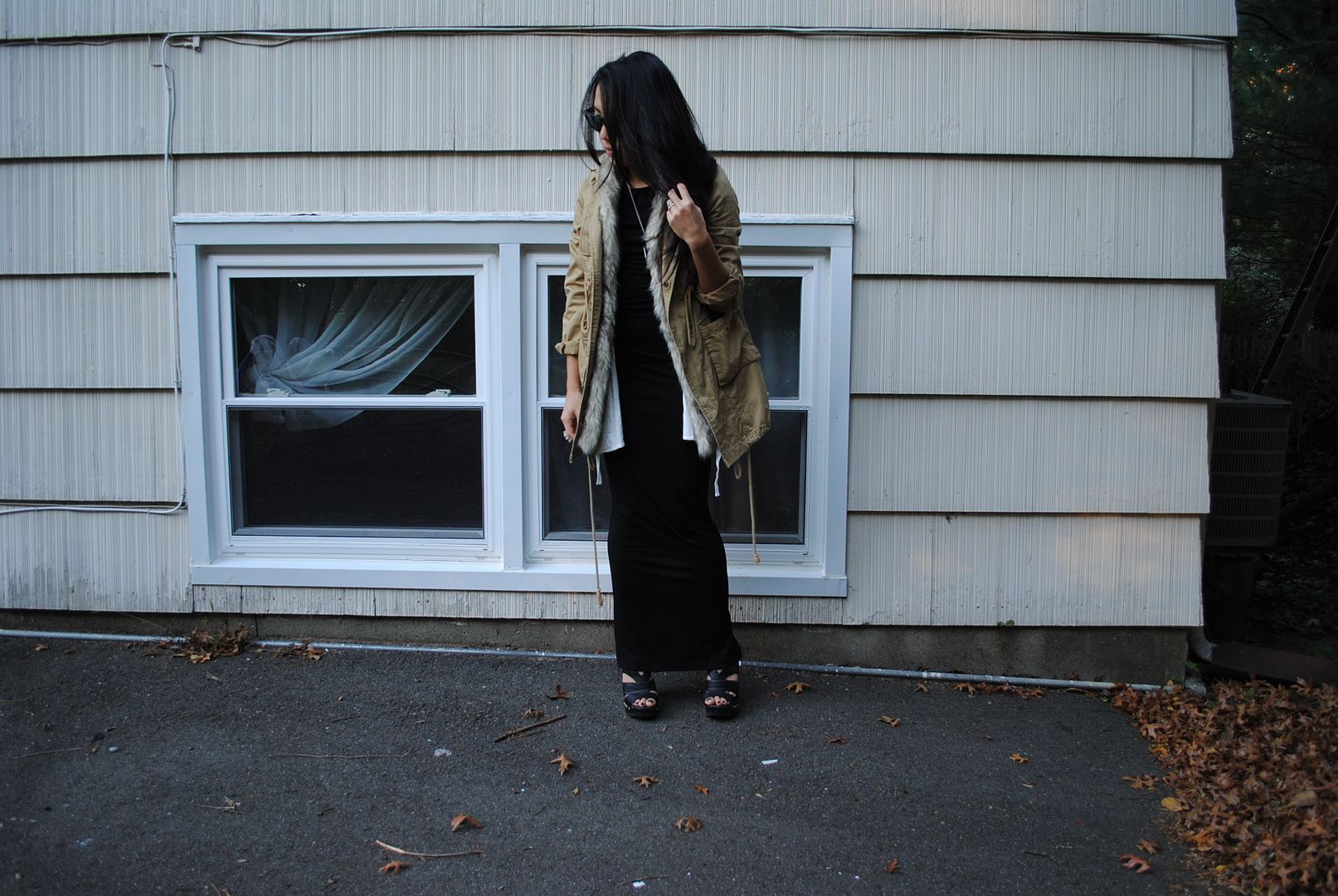 (jacket| Free People |dress: Forever 21 |shoes: Steve Madden Melrow |rings: Vivienne Westwood & Pamela Love |necklace: Lowluv)
This is a mesh maxi dress from Forever 21 that can be purchased
here
. I don't think it's made for shorter girls because the slit was rather low in the back on me and walking was somewhat difficult, involving my knees being turned towards each other.