Instructions for dogsitting my friend's dog "Bring him out to pee as often as possible." Should have listened because in one day, he managed to pee in the house at least 3 times. He also pulled me down the street in my wedges. Of course if I could manage to walk a dog in sky high heels without the crazy stares/hurting myself I'd probably do it.
Finally purchased a denim shirt and I am in love.. it's just so comfortable and versatile, honestly a great buy. Loving the denim on denim look and I finally got around to wearing tights with shorts because of the fall weather.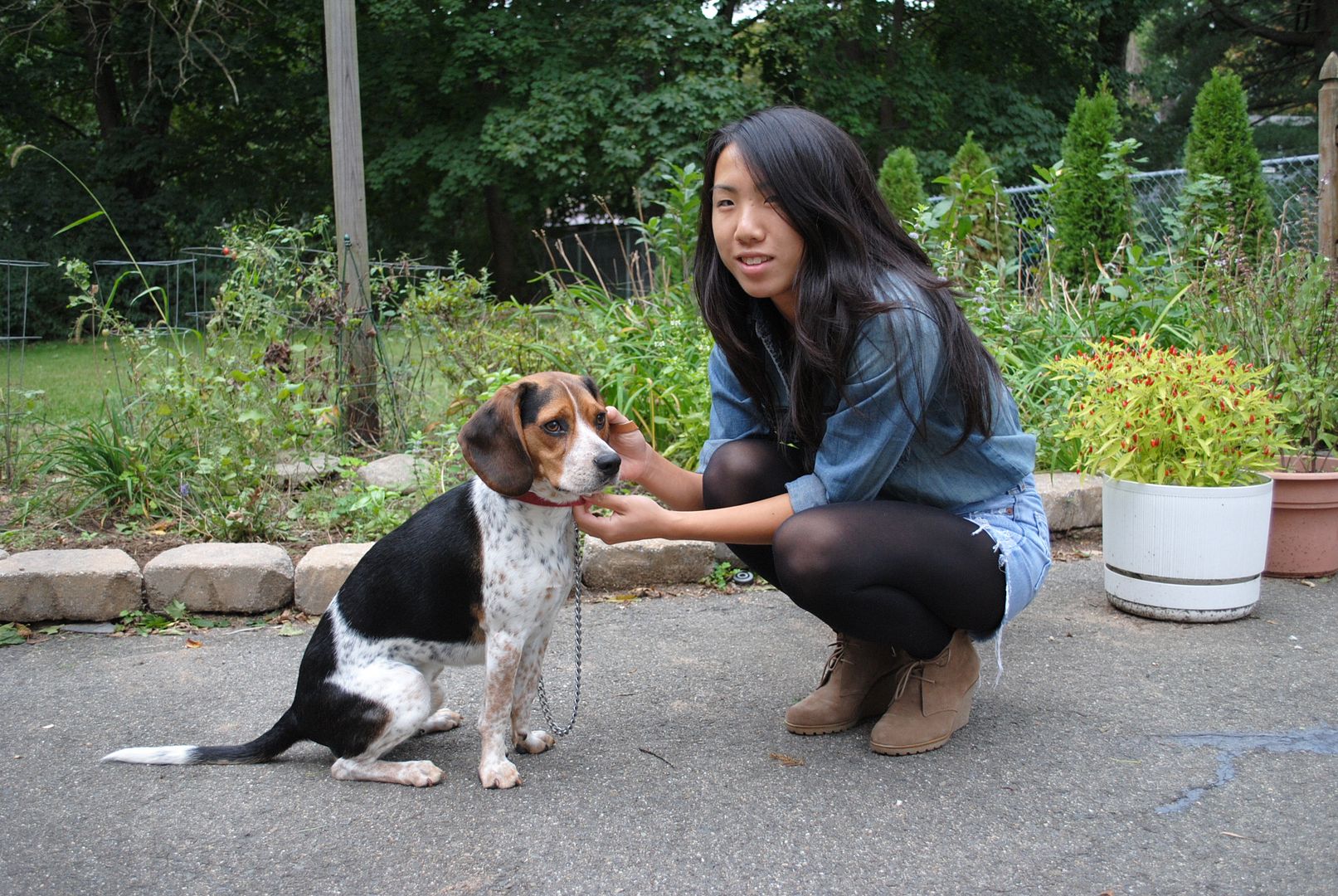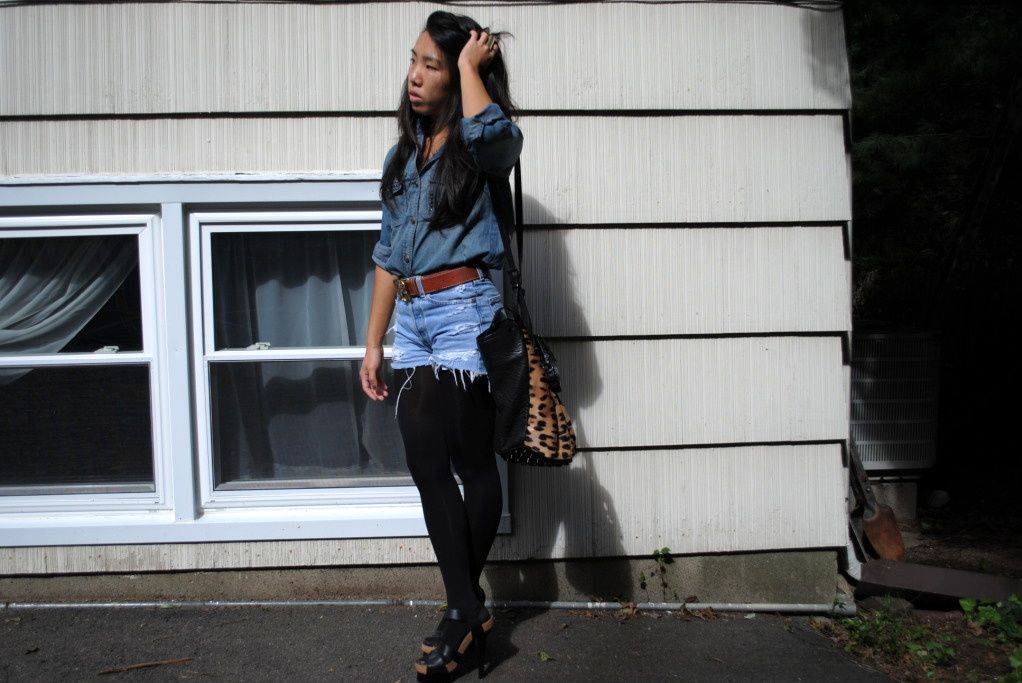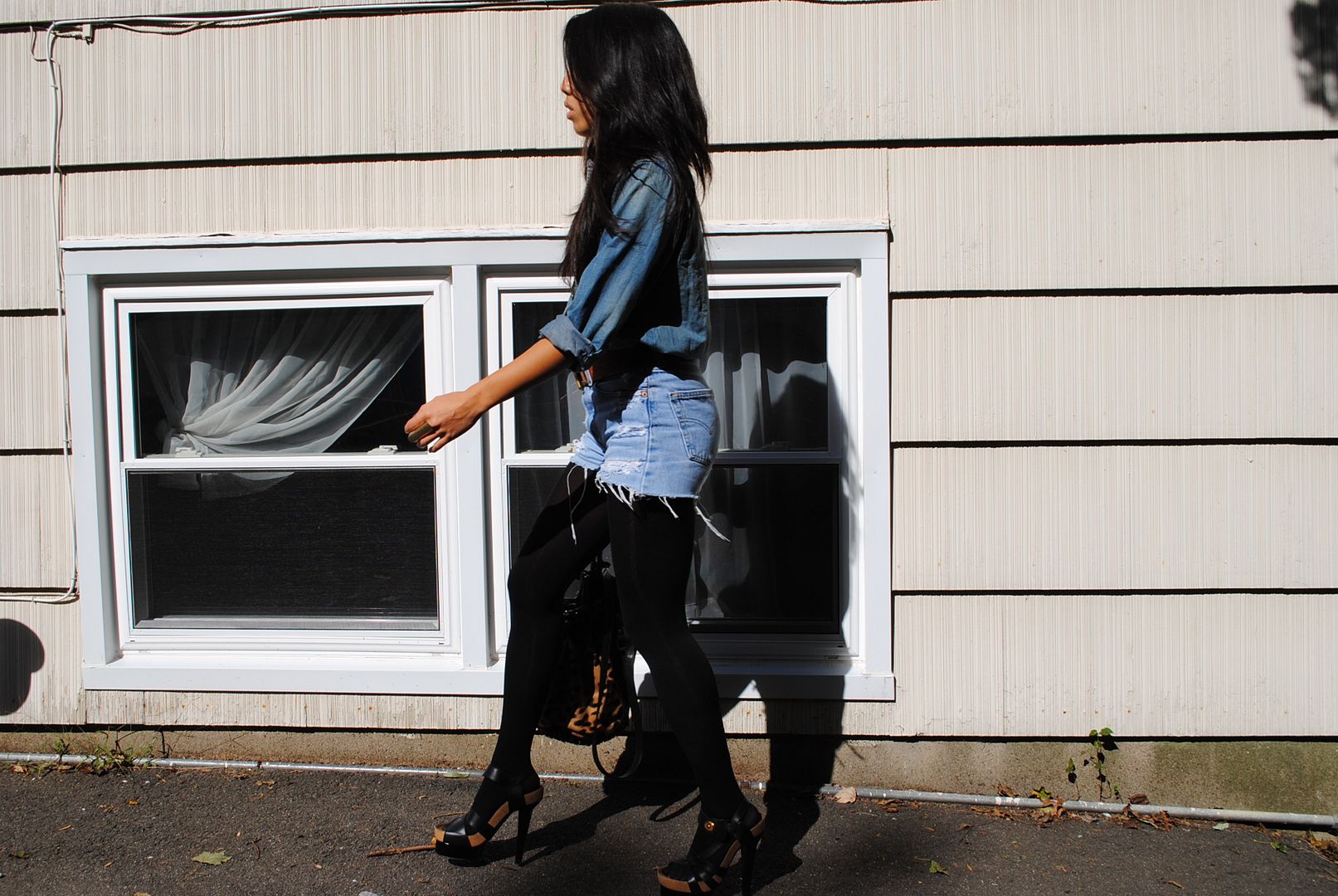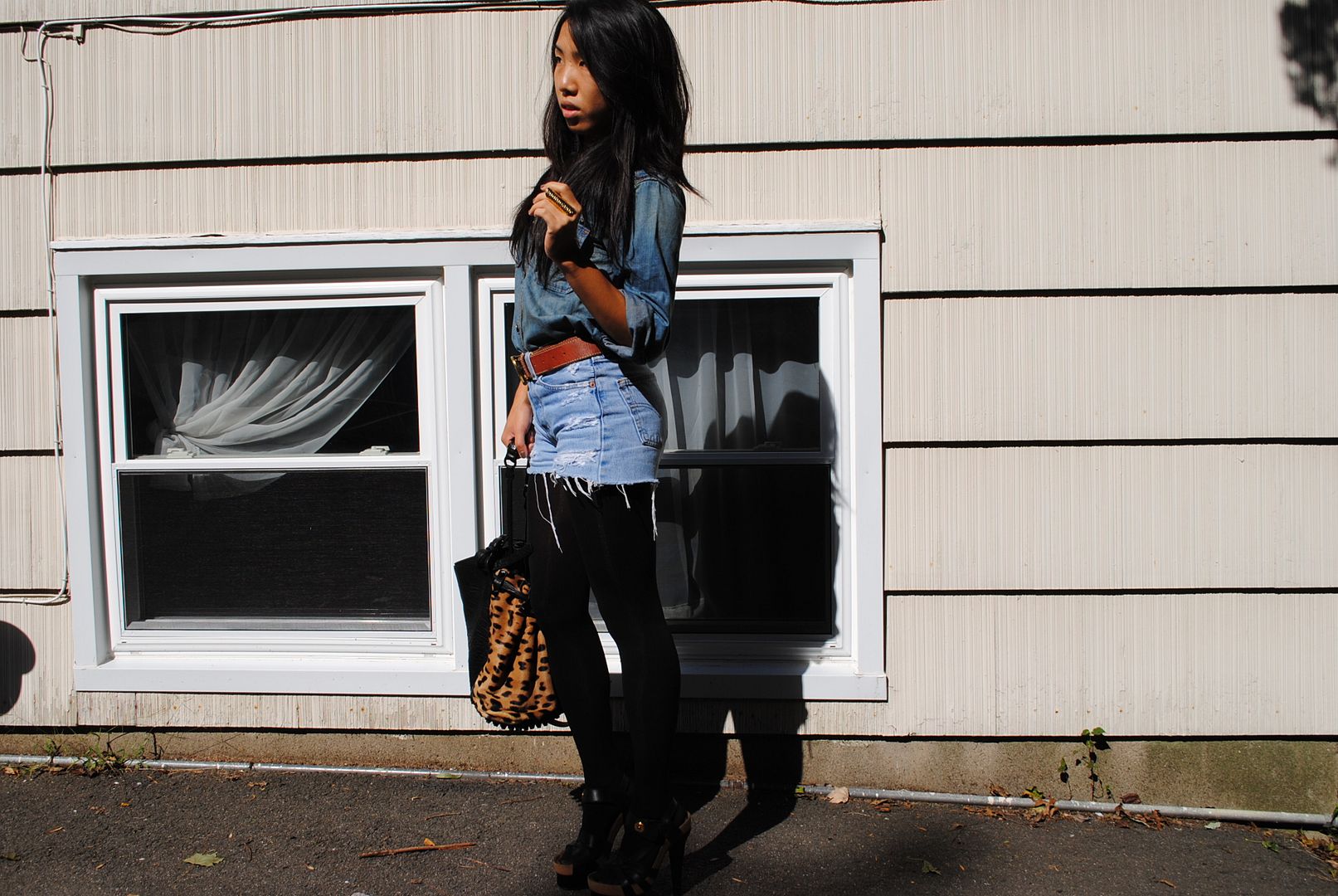 (top: Current/Elliott |shorts: Levi cutoffs |shoes: Balenciaga |bag: Alexander Wang Diego |rings: nOir & Soixante Neuf)
I love it when my hair semi cooperates.