Fall/winter is always a tough time to take photos. I feel that natural day light makes for the best quality outfit pictures, but I'm going to have to make do with taking pictures inside every once in a while. Soon, it's going to be pitch black by the time I leave from work.. and I will be hibernating underneath my comfortable bed with mounds of blankets on me. Cleaning my cluttered room and getting some actual lighting would probably also help.
Showing off some new shoes.. I wasn't going to get them but they were on sale.. and then I had two coupon codes.. so it just kind of happened. They happen to be quite comfortable, they may become my go to shoes for the fall since I won't be able to wear my Steve Maddens as often. Any suggestions on how to wear them with skinny jeans? As of now I feel like only leggings are going to work with these if I don't plan on wearing anything short.
Also am playing with lipstain here. It's Just Bitten Lipstain + Balm by Revlon. It is applied like a marker and apparently coloring in the lines is not my strong suit.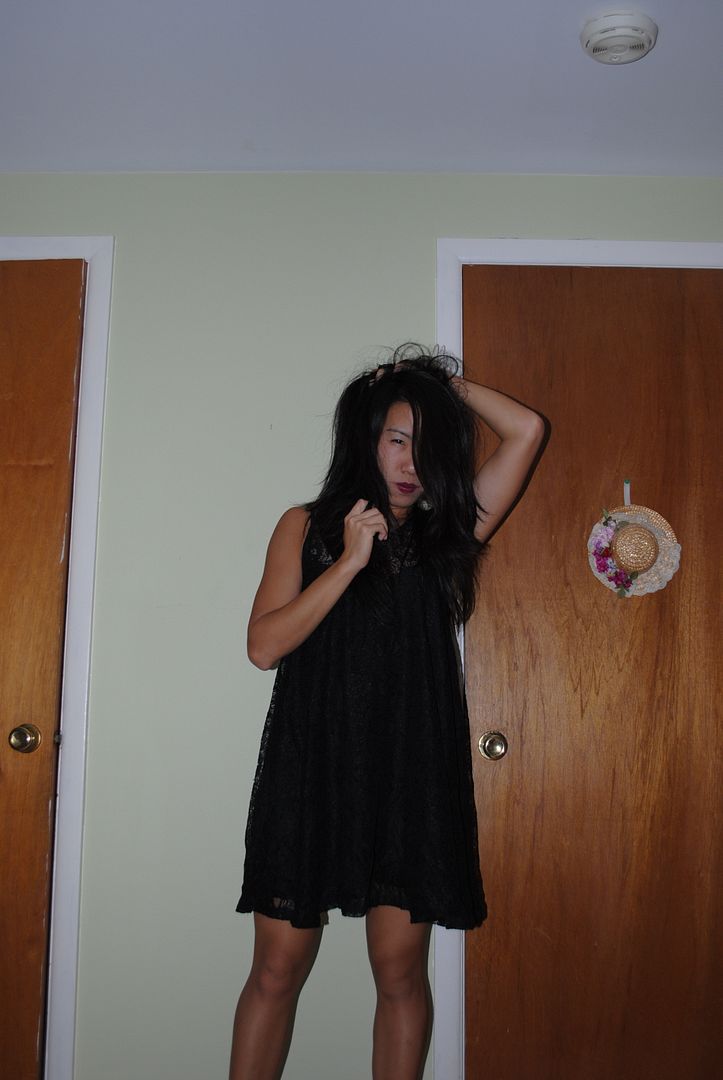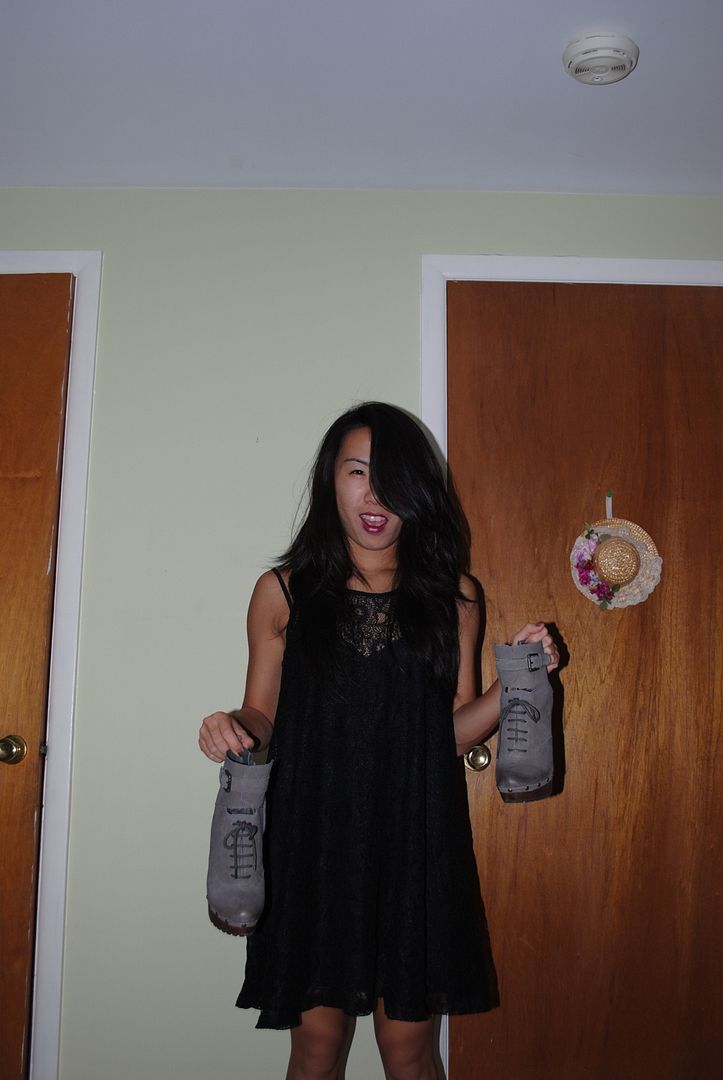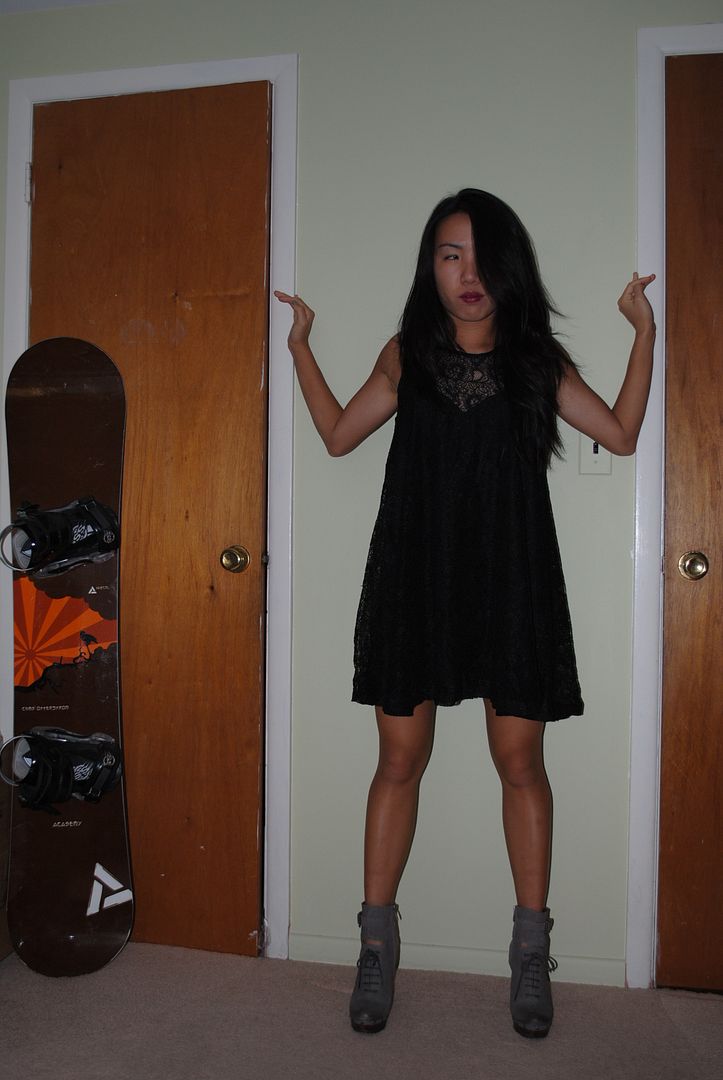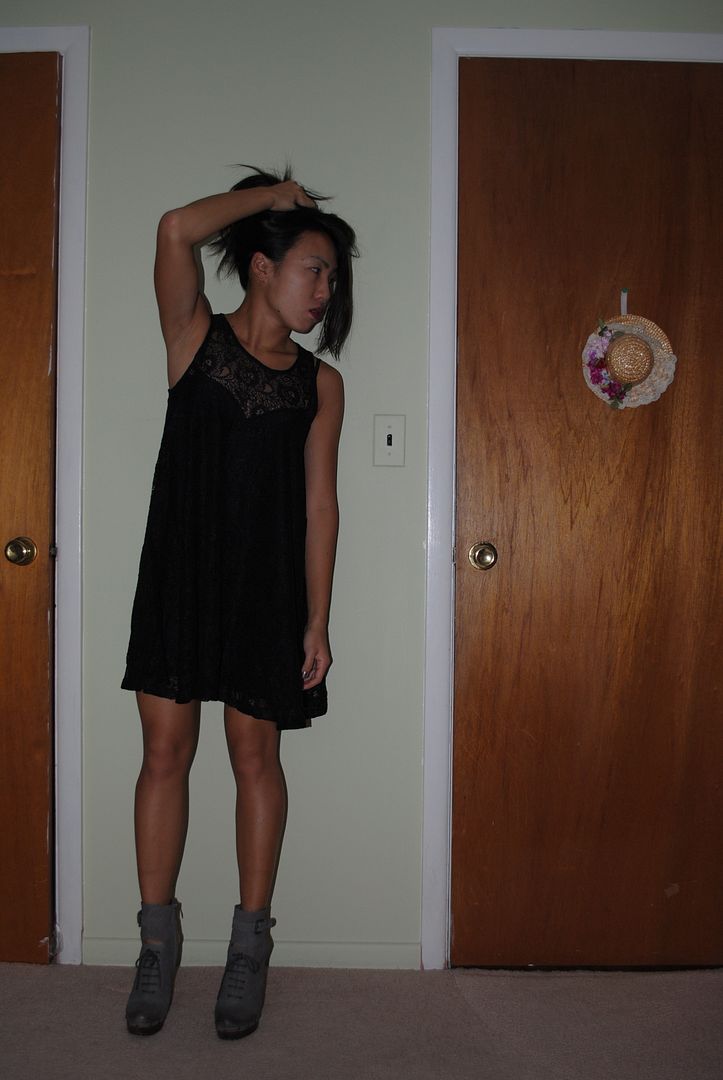 (dress: Asos |shoes: Sam Edelman Falken)
Slightly gothy and loving it.