Saw Lady Gaga on Wednesday at Madison Square Garden. Usually I wouldn't pay so much to go to a concert, but she is definitely worth seeing. Her voice is simply amazing. The only part that wasn't so great was the girl sitting in front of us who kept standing and flailing her arms up so we couldn't see (or sit) otherwise we'd miss everything (this is including costume change times where there really was little point in standing).. my friend Nikki and I were ready to kick this girl in the shins. But otherwise a great experience that I would totally do again!
She also sang this song I had heard once before that isn't on her album called You and I... the title of this post is part of the lyrics to it.. if you want to hear it you can youtube it.. I absolutely love this new song.
Nikki managed to sneak in her nice camera so she got some great shots even though we were sitting far away.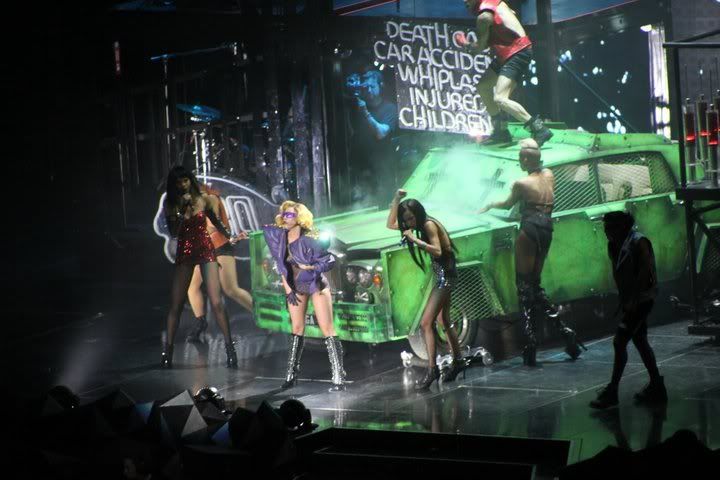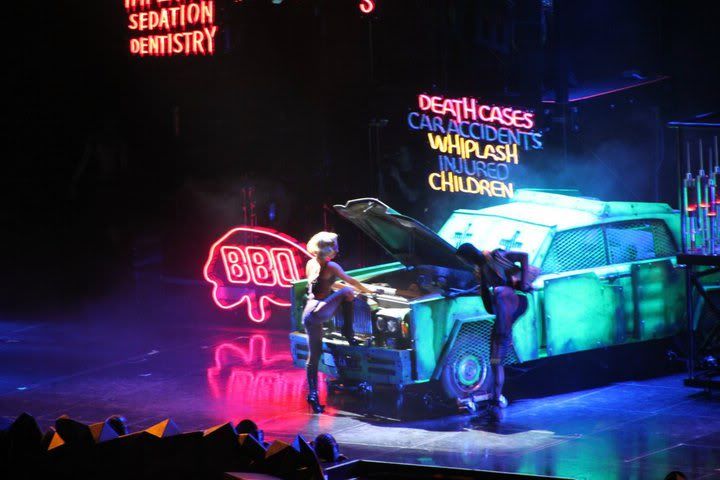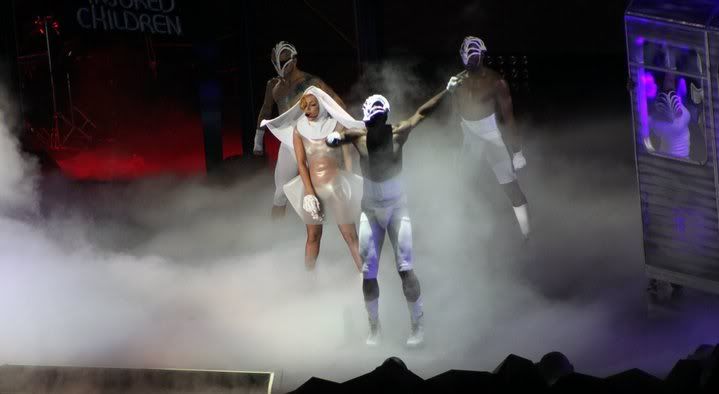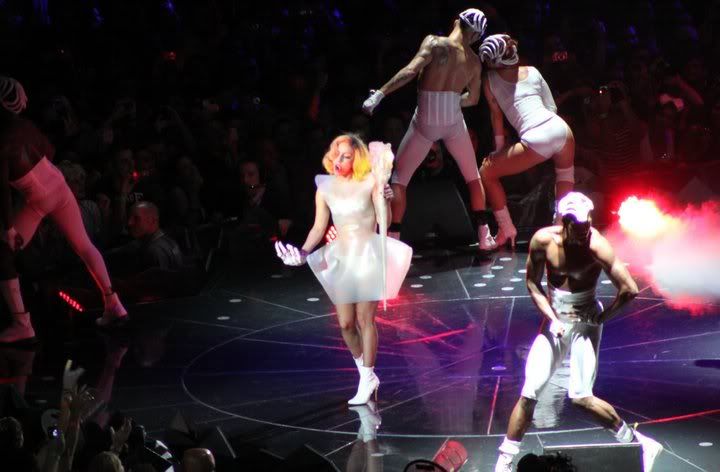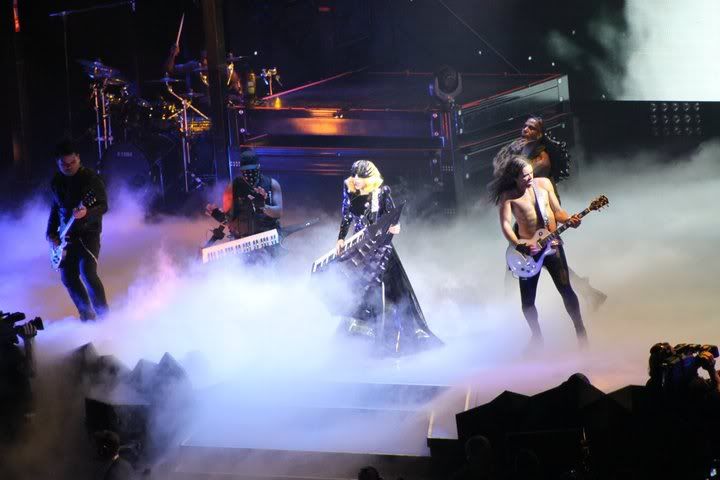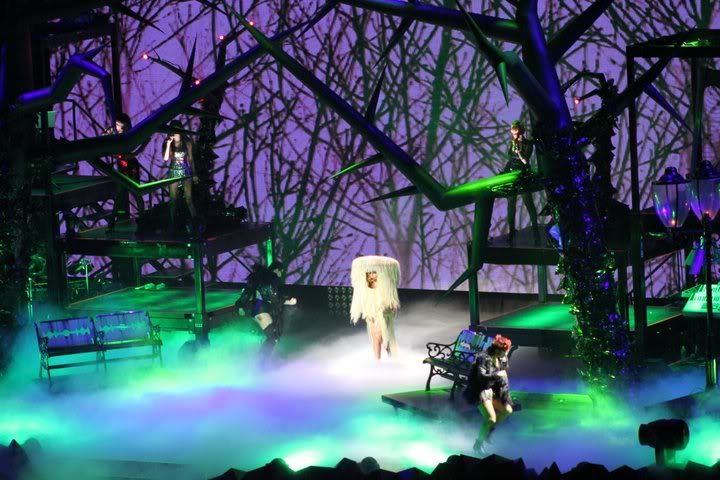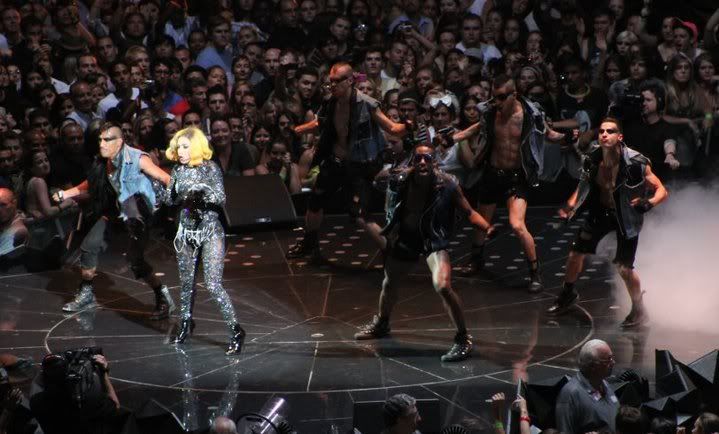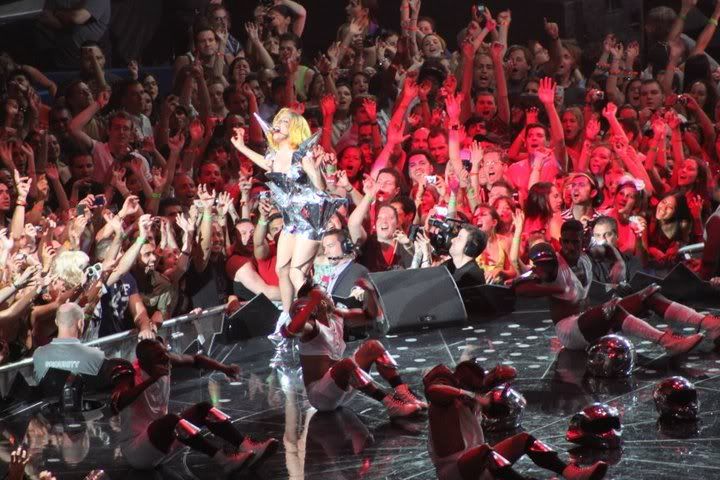 (images courtesy of Nikki P.)
now put your paws up little monsters.