On an NYC excursion this summer, I finally experienced both Smorgasburg and the High Line. I managed to snag a couple of photos of at Smorgasburg, it is comprised of food stands that have all sorts of yummy goodies for sale. Check out my previous
post
with
Instagram
snapshots of some of the food I ate.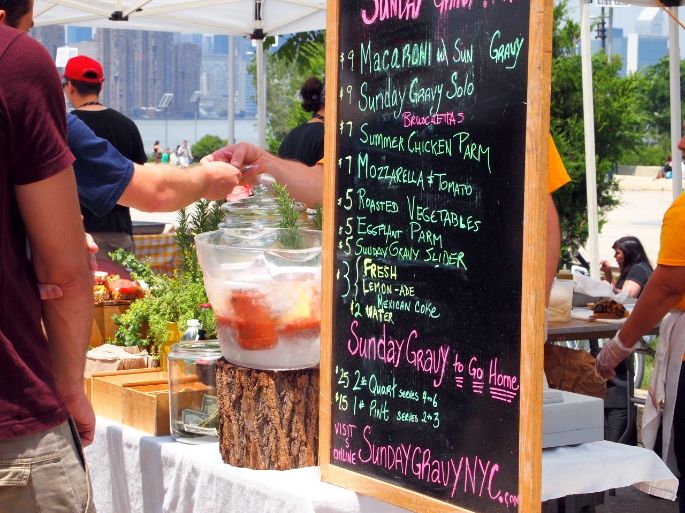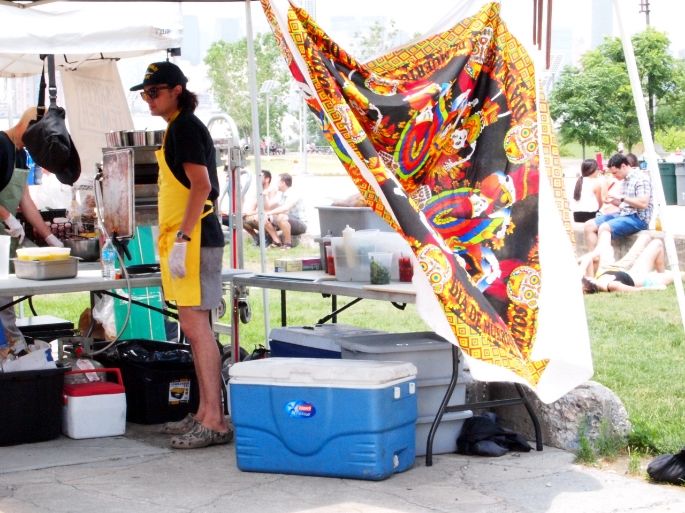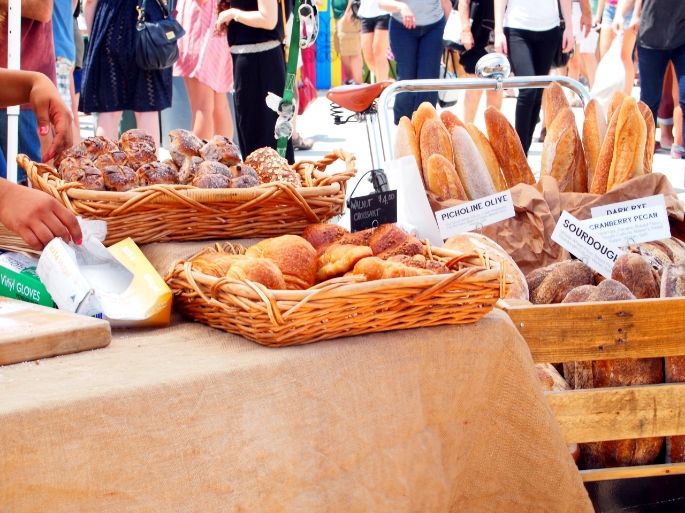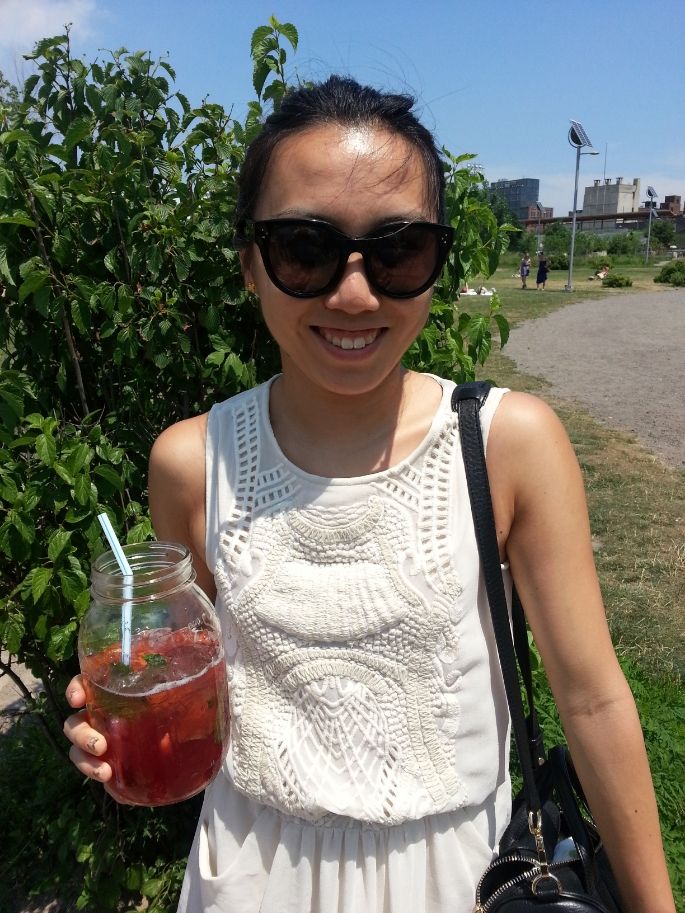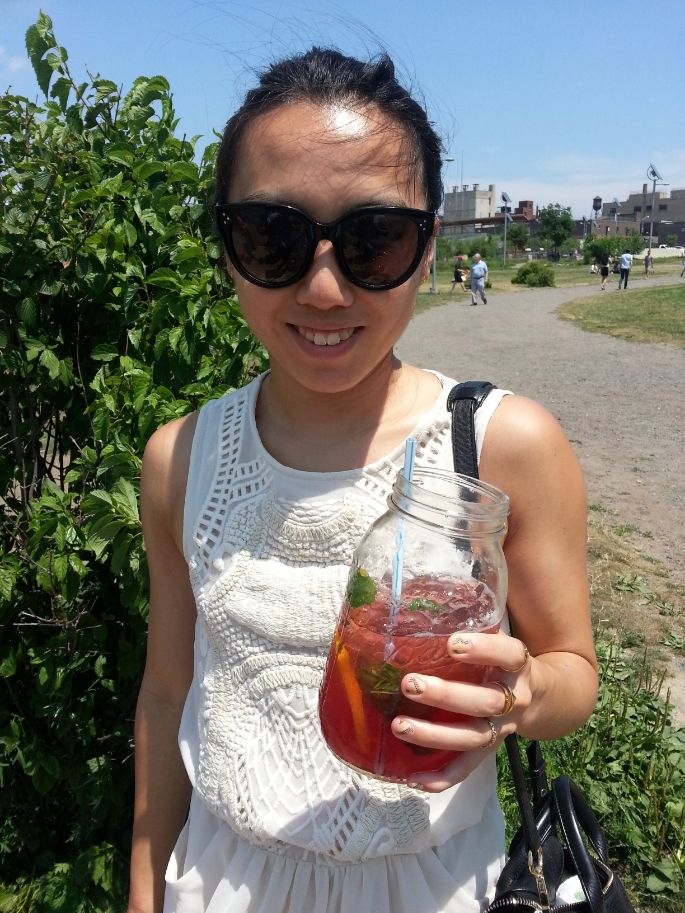 Smorgasburg was followed up with a trip to the High Line. The High Line is a park that was built on an old freight rail line in the city. Before this summer, I had never visited it, let alone heard of it. For someone who is so close to NYC, I really need to get out there more! It was a gorgeous area to walk along. Not only is there food and interesting sites to see, there are places to sit and relax, or even tan! The High Line is very unique and definitely worth a visit if you're in New York City and looking for a nice outdoor stroll.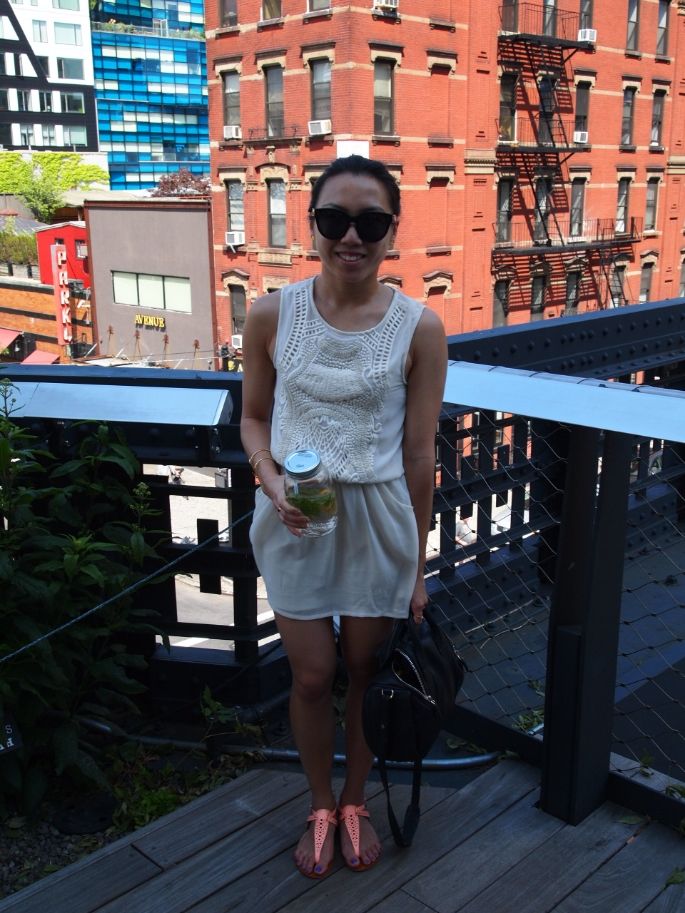 (dress: Zara |sandals: Dolce VIta |bag: Alexander Wang Rockie |bracelets & necklace: Gorjana |sunglasses: Céline)
It was hot in NYC during this trip, this Zara dress was perfect for the heat and humidity. I fell in love with the embroidered detailing, drop waist, the pockets and the sale price! It was a great summer investment, easily dressed up or down depending on your shoes and accessories.
My hair was still long when I took this trip into the city. In order to beat the heat, I pulled it back in a tight bun. Due to my thick and layered hair, my hair has never been able to hold a proper bun shape. It usually ends up looking messy and not in the good way. I finally found a solution to my bun problems.
Utilizing two hair ties and the
Goody Spin Pins
, I can now get my hair into a proper, and secure, bun. The Spin Pins are shaped in a spiral, you twist your hair up in a bun and spin two of these on opposite sides of it. There are plenty of YouTube video tutorials on it and it really is that easy for some girls. Of course if you have thick, layered, long hair like I did, it's a little more complicated than that. First I put my hair in a pony tail and secure it tightly. Then I spin my hair into a bun and secure the bun with another hair tie. After that, I twist in the Spin Pins. While some girls can get away with just two Spin Pins and no hair ties in their hair, I use all 4 Spin Pins to make sure my bun isn't going anywhere. If you've got thick, unmanageable hair,
Spin Pins
are an inexpensive and simple way to secure a bun for a more polished look.