Now that is a man who just gets better with age. What is it with most men being able to accomplish this? I feel like it's way harder for women to age well for whatever reason. My boyfriend is constantly telling me he only plans on getting more handsome as he grows older, not unlike Robert Downey Jr.
So spring is here and that means bugs. I figure since this is a current issue for me, I'd like to share it all with you. In between leaving work and now, I have acquired 5 bug bites. Five. I didn't even think bugs were that prevalent yet. Of course, my boyfriend has to be nice and tell me it's because I'm "so sweet." This a good answer, but I'd trade in being "sweet" for something less itchy. I can't even imagine what's in store for the rest of the spring and summer, since I hear that cicadas are going to be swarming my area again and those things just scare me.
With that being said, you'd think I wasn't much of a nature person however I do like a good hike now and then. A couple of weeks back, we trekked over to the Delaware Water Gap for some hiking. I dressed in layers since I figured that I'm out of shape and would probably end up huffing and puffing whilst sweating profusely. For the occasion, I wore a flannel layered over a t-shirt. Normally I probably wouldn't share a hiking outfit, but I happened to get warm, take off my flannel, and tie it around my waist. Now this is something I've seen a lot of bloggers photograph, and pull off well.. but I never imagined myself to be one of those girls. After seeing the photos, I decided that I didn't hate the look on me. I like the 90's vibe of it all, I never owned a flannel in my life before now.. but it's never too late to pick up a trend, right?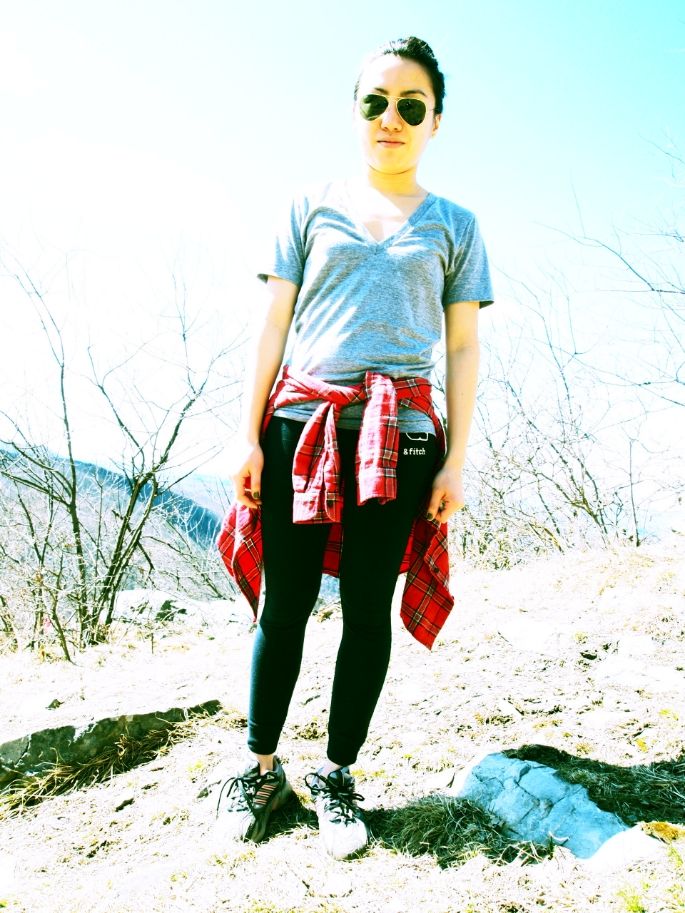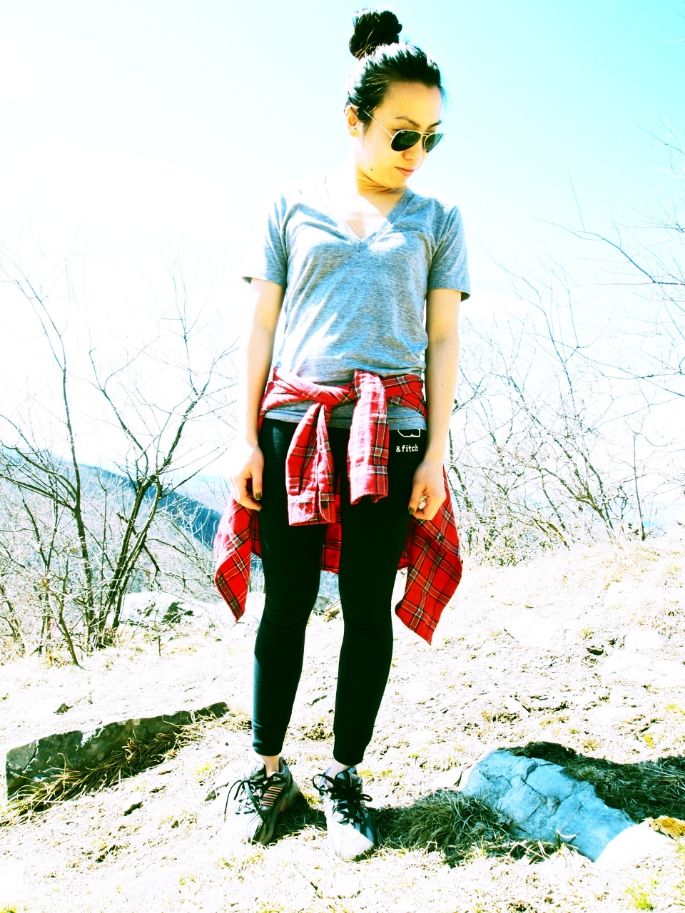 (t-shirt: American Apparel |flannel: Uniqlo |sweatpants: Abercrombie Kids |sunglasses: Ray-Ban)