I finally got around to wearing these Zara shorts that I bought every color of during the beginning of the summer. The layered crochet dresses up these shorts nicely. They are a good alternative to my usual denim cut offs that I generally live in during the warmer seasons. I enjoy having another pair of go to shorts that spruce up even my most casual outfits.
Another recent acquisition is my Alexander Wang Jane bag. It's super light in comparison to my Rocco (one of which I am currently selling on
Ebay
), and it's much easier to find my possessions in it.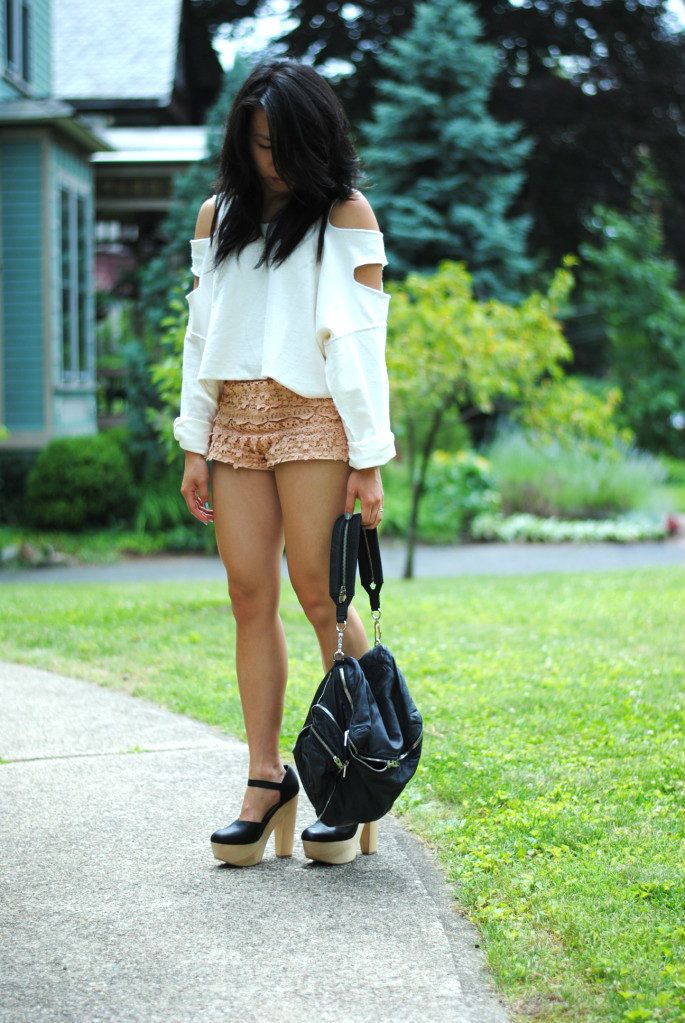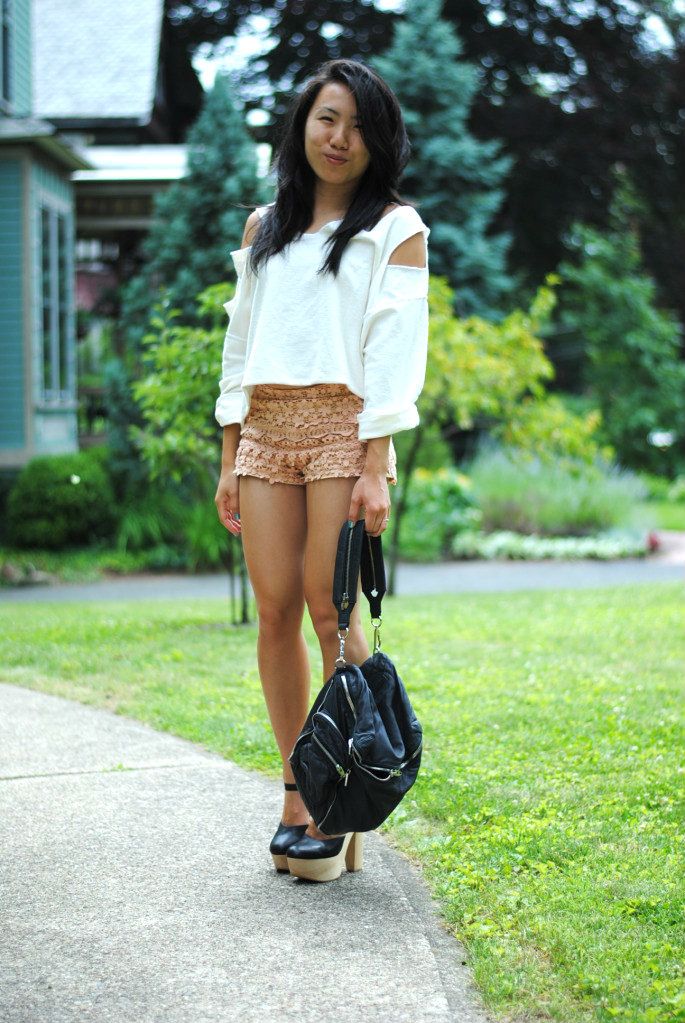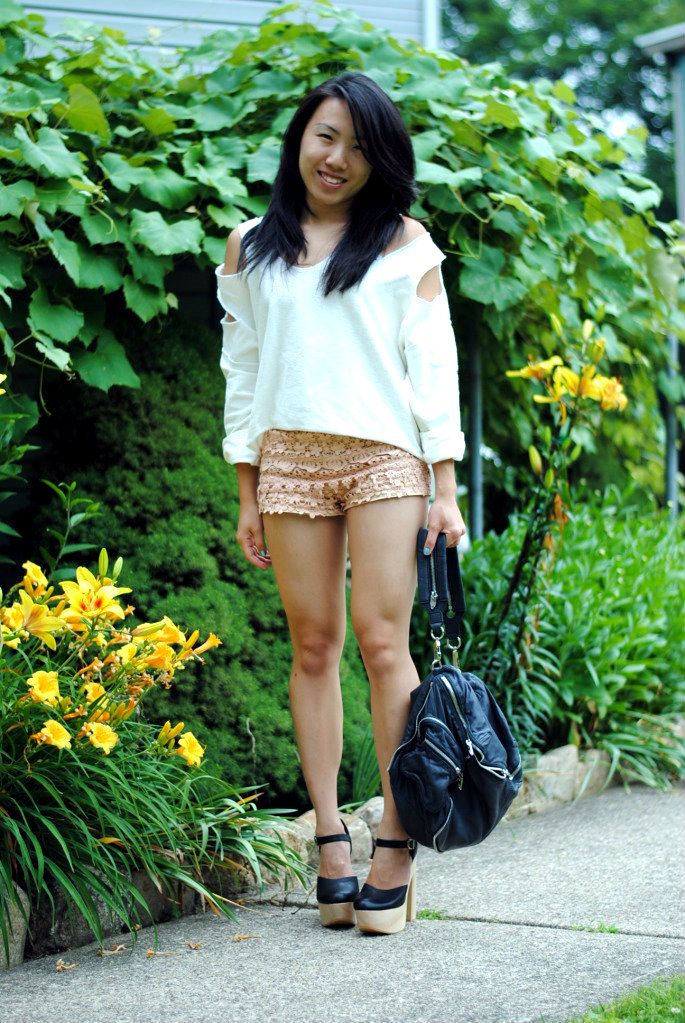 (top: Erin Wasson x RVCA |shorts: Zara |shoes: Sabine Makeelo |bag: Alexander Wang Jane)