Just got back last night (Wednesday) and I am completely turned around when it comes to time. Hong Kong is 13 hours ahead so whenever I was talking to the bf I would be super confused (so would he for that matter). Managed to sleep at 10:30pm last night and wake up at 6pm today. Don't worry.. I did wake up at 6am and finished up "The Girl with the Dragon Tattoo" .. then forced myself back to sleep thinking I would wake up at noon, however not be so jetlagged for work tomorrow. Little did I know, I would just keep sleeping and not wake up for another 10 hours.
I'll leave you guys with some of the first photos I took with the new lens. Maybe a month ago I was out in the city with my bf and his friends who were visiting. We did some sight seeing in NYC. I love this new 50mm lens! The bag is my new Alexander Wang, my favorite color for the Donna.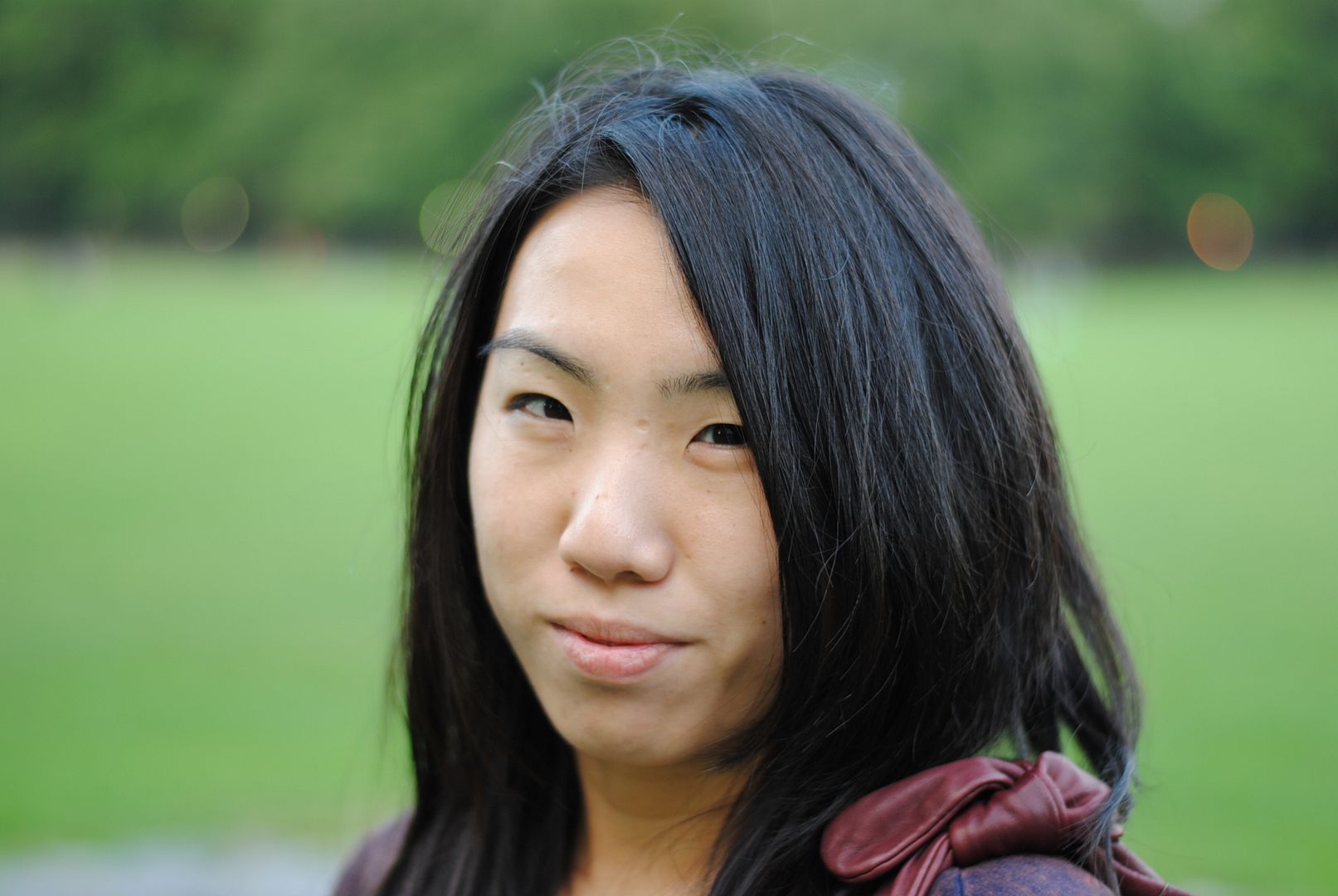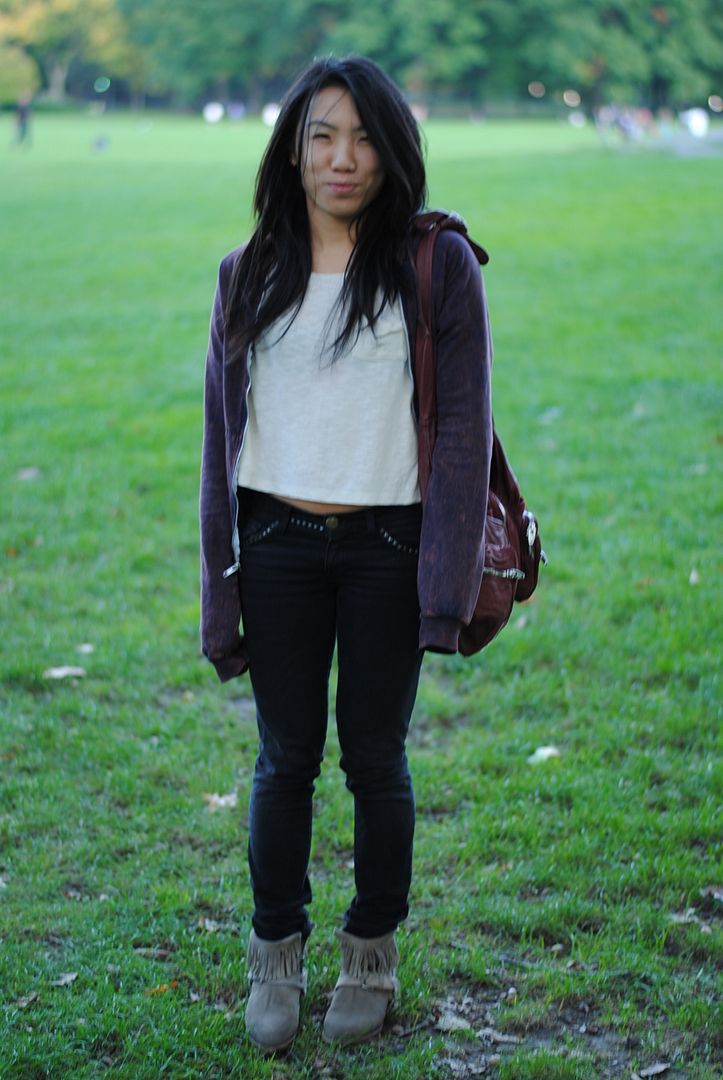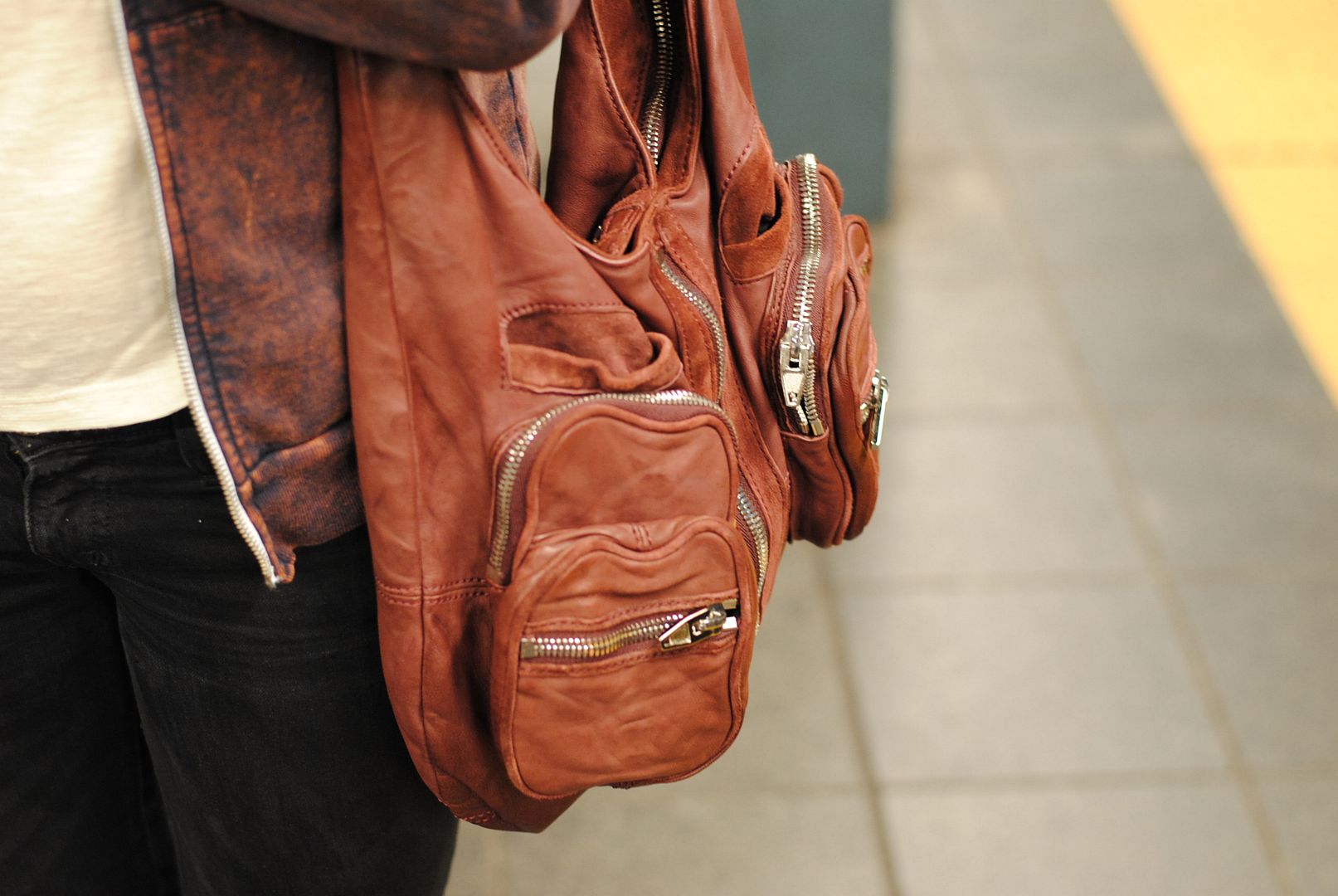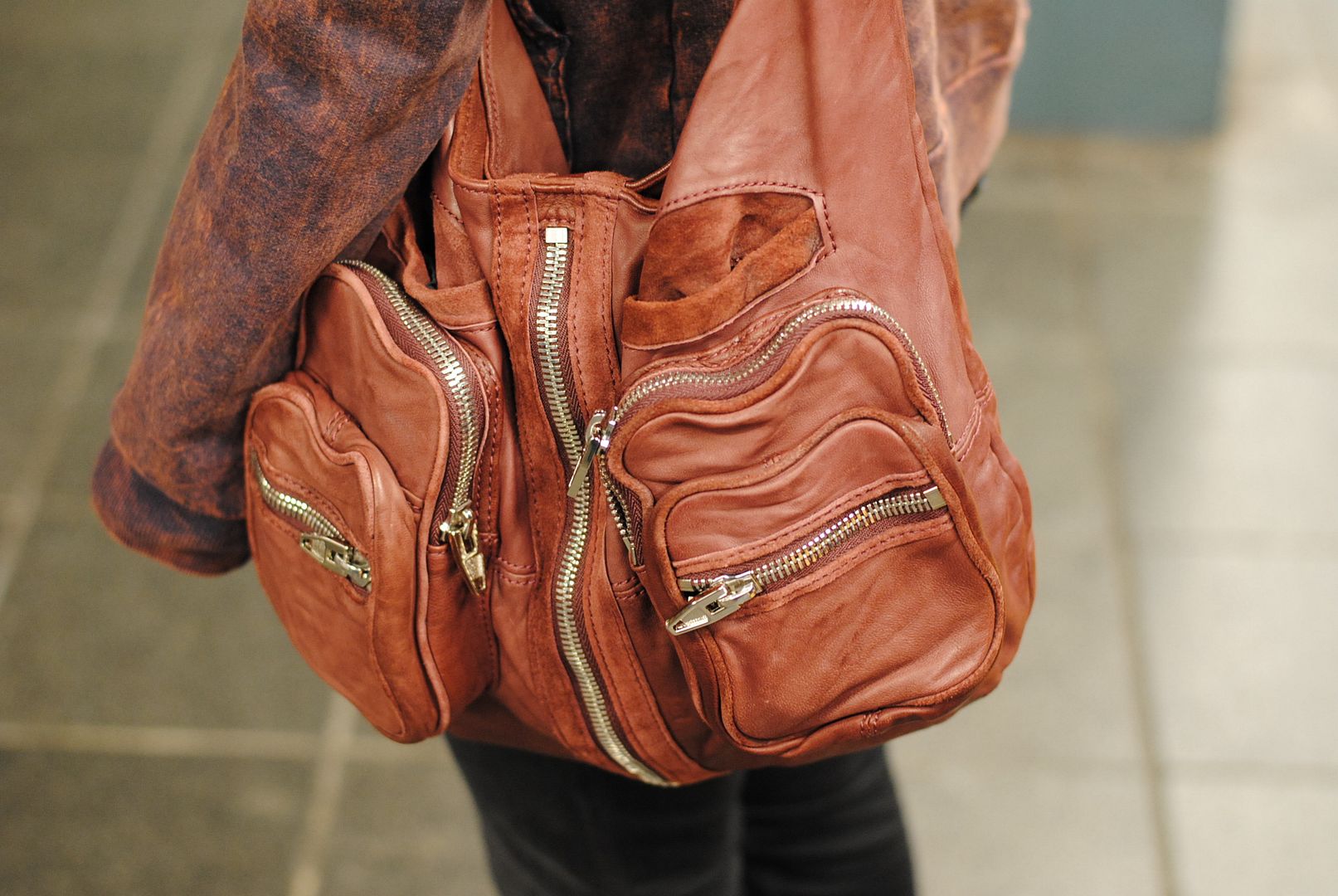 (top: Urban Outfitters |jeans: Current Elliott |hoodie: American Apparel |shoes: All Saints |bag: Alexander Wang)
My bf has started to get the hang of taking pictures for me so look out for more outdoor shots!