Left over photos from the summer.. I absolutely love these shoes (I'm sure I've written about them before). They keep getting better with age and go with every outfit you can imagine, not to mention they are flat and comfortable. The plan is to wear them until they die but I deathly afraid of them dying because I won't be able to wear them anymore... do you have a pair of shoes like that?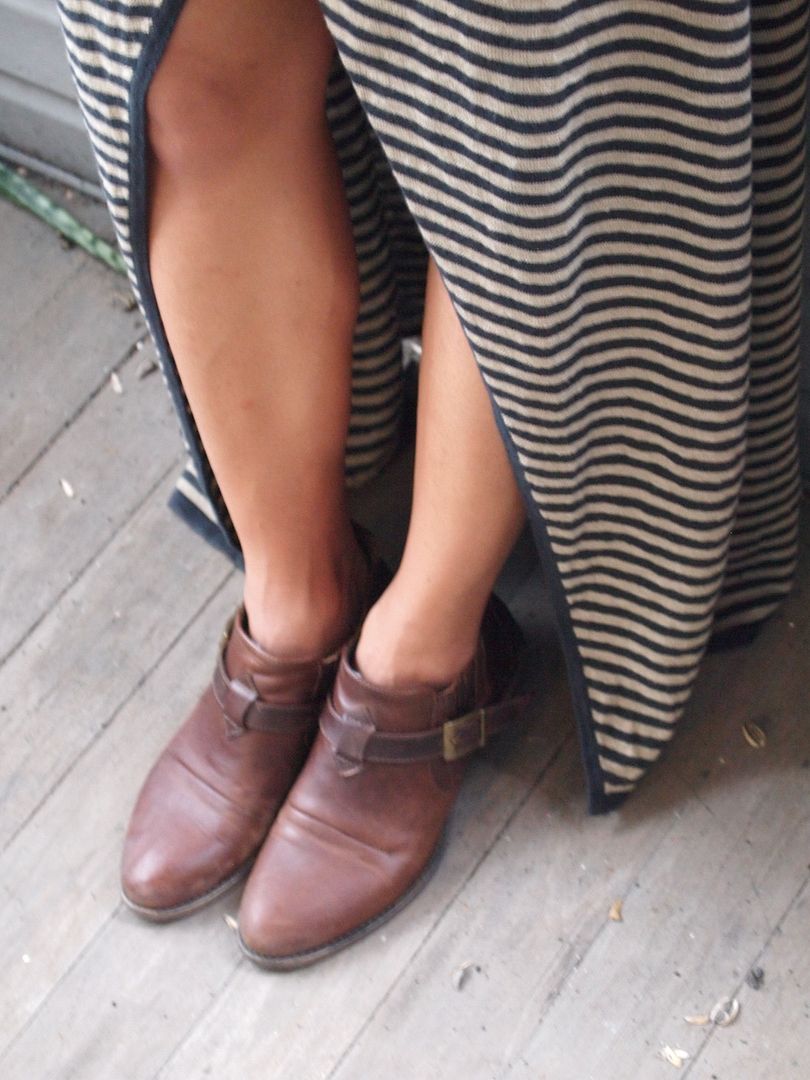 (shoes: Charles David Rally |bracelets: Links of London & Lowluv x Erin Wasson|ring: Pamela Love)
These photos were taken by the bf.. notice how I awkwardly pick at my nails when I don't know what to do with myself. Bad habit of mine..