This top is by American Gold, I managed to snag it for about half off at Need Supply Co. It's my first American Gold piece, though I wish I could own everything they have. I adore the hippie feel of American Gold clothes (though I don't adore the prices..). Luckily, yesterday they had a Groupon like deal for
Spanish Moss
, where you pay a certain amount but could spend twice that amount on the site (so you were basically getting half off). I snagged two more American Gold items.. I hope they fit! Maybe I'll get some inspiration back into my wardrobe...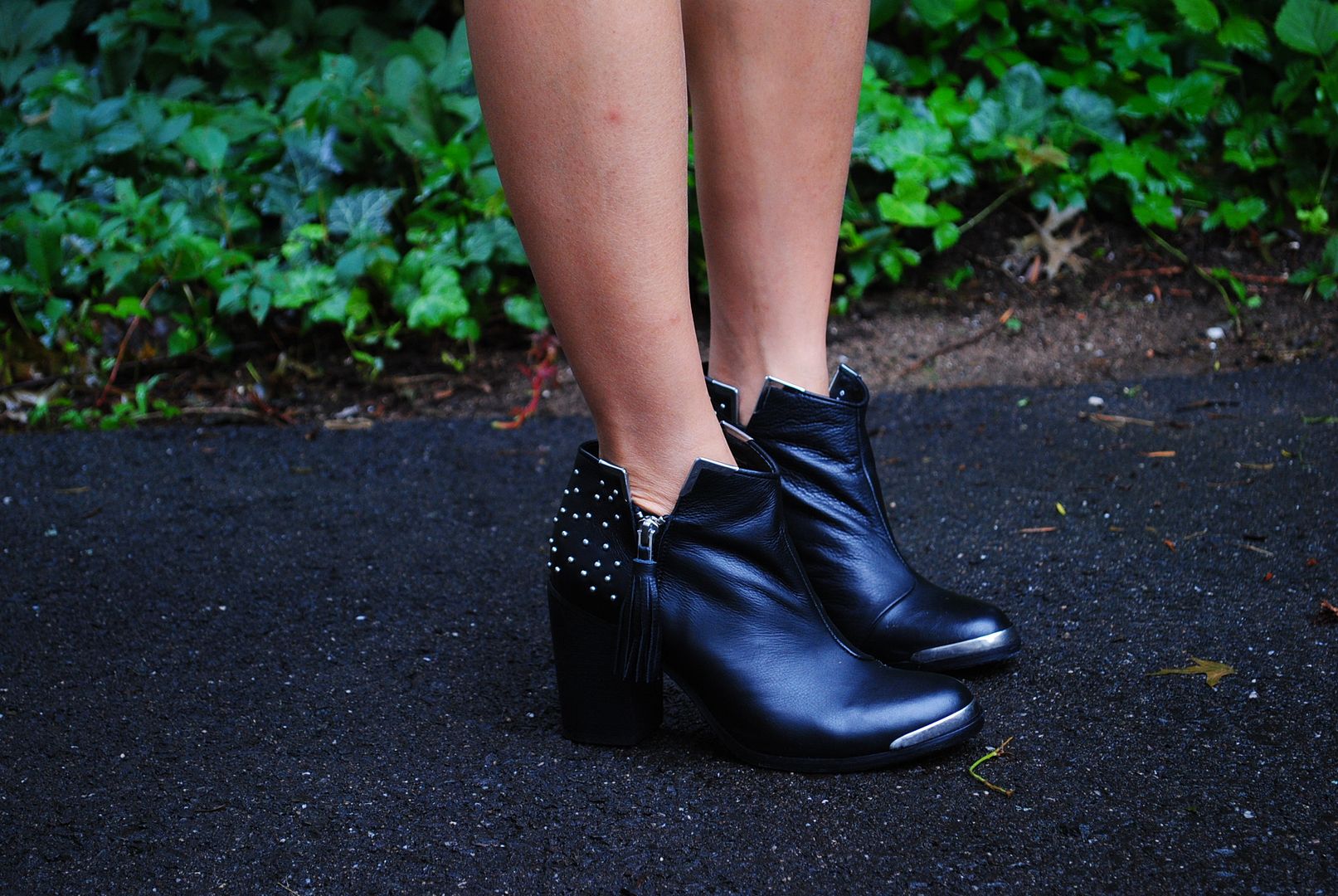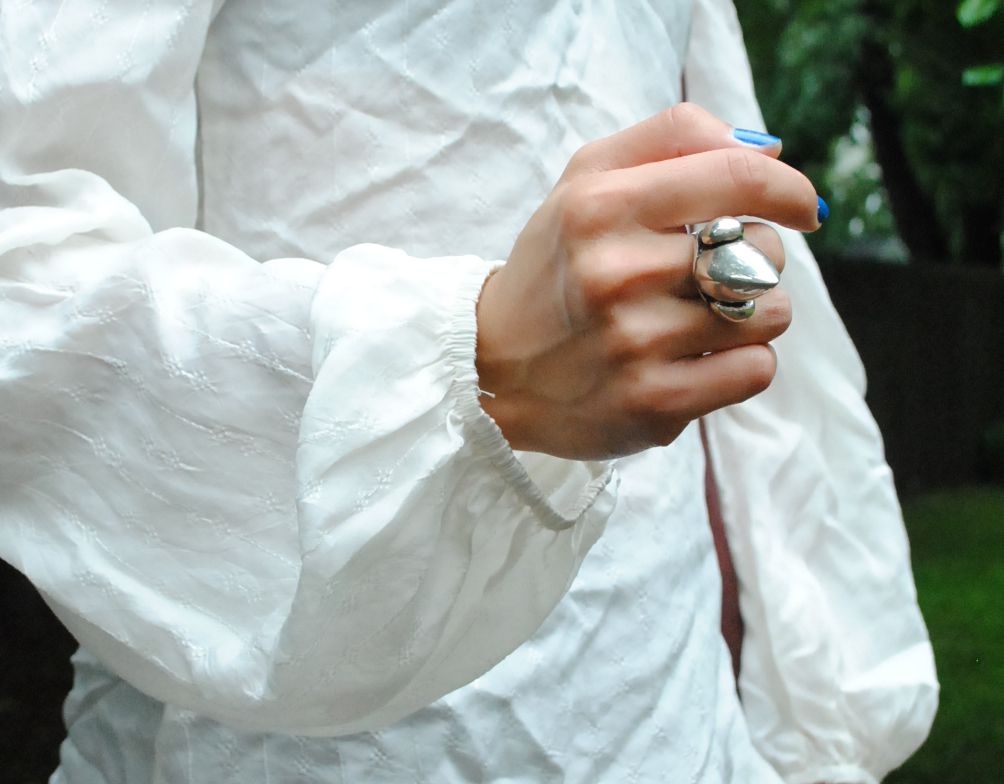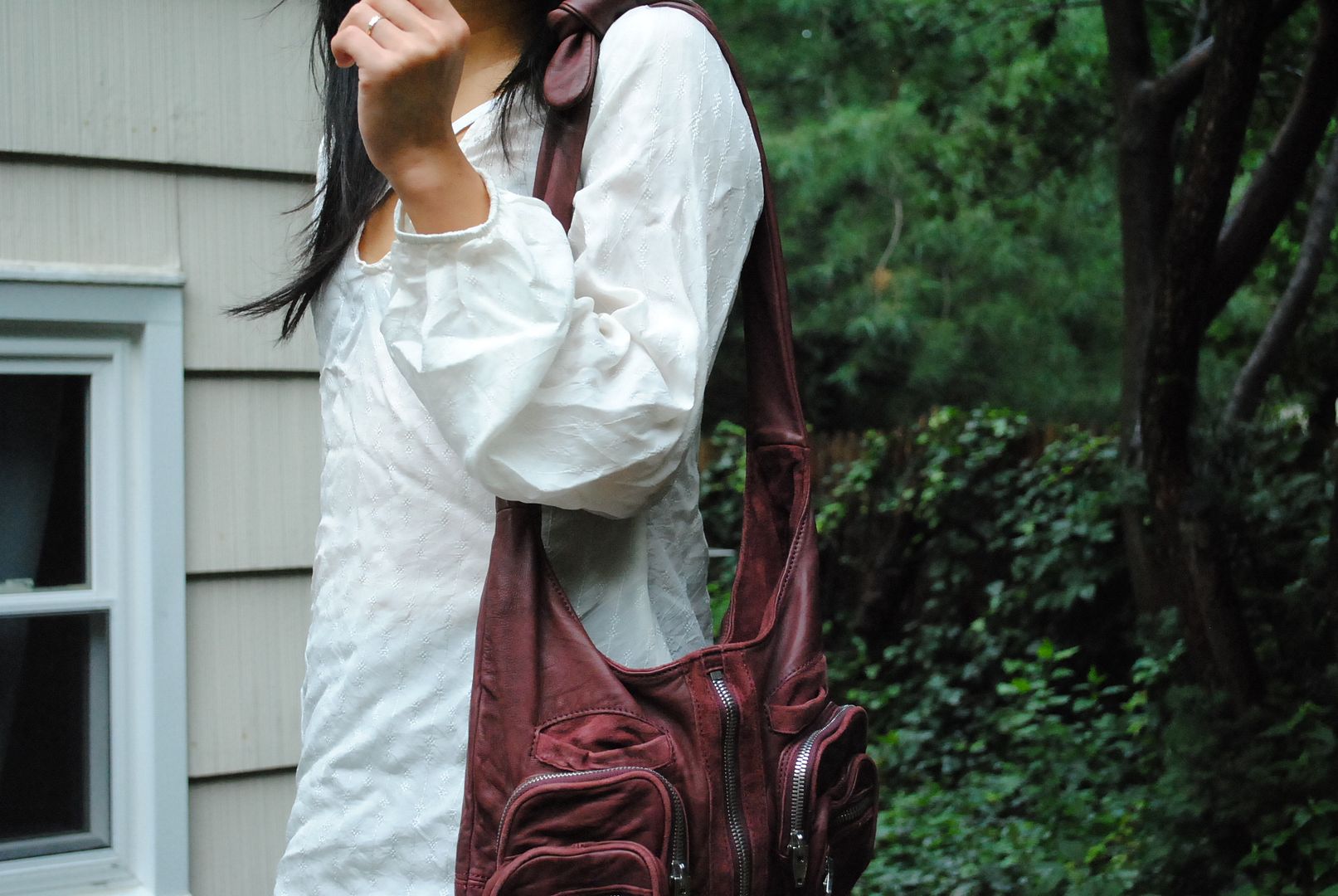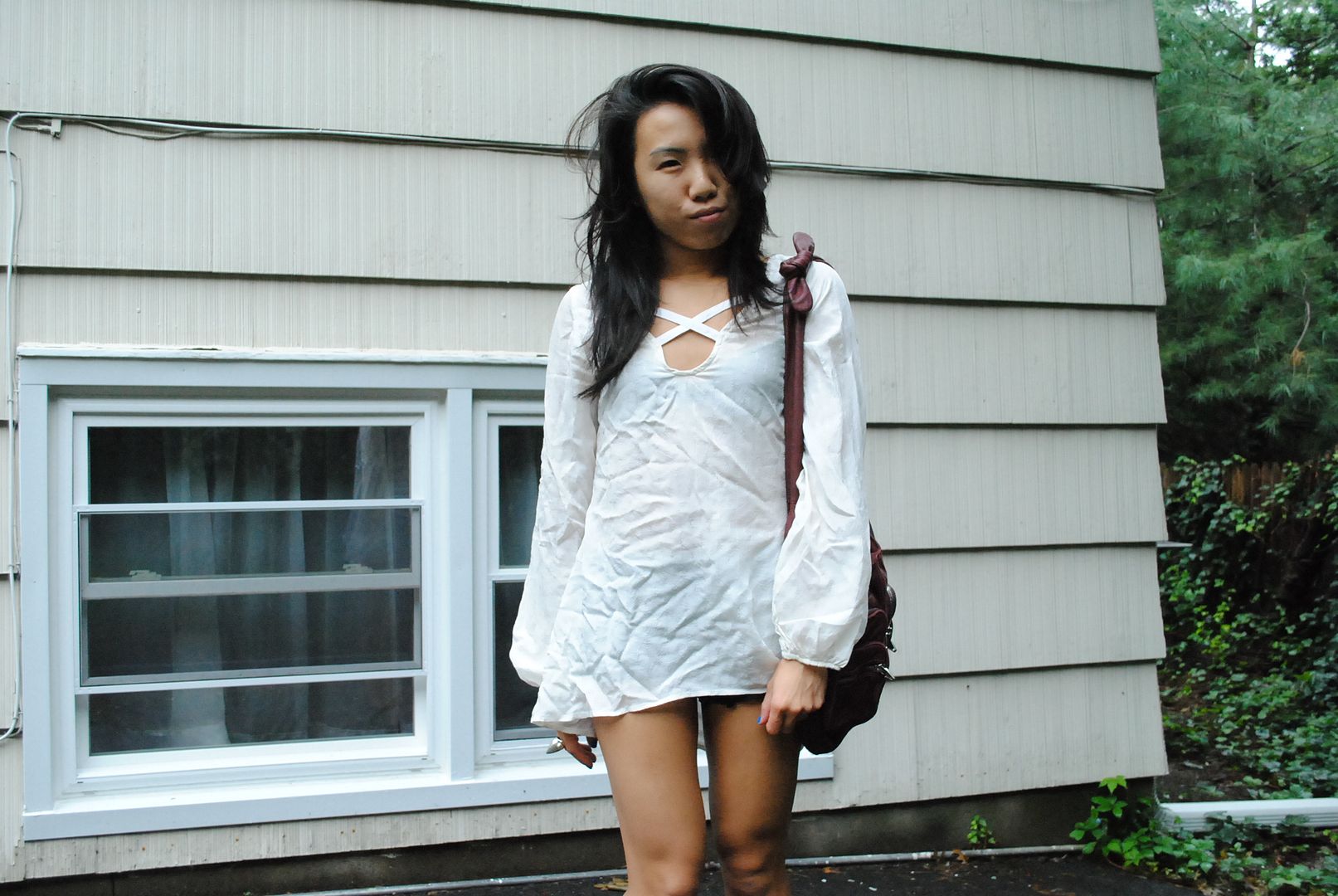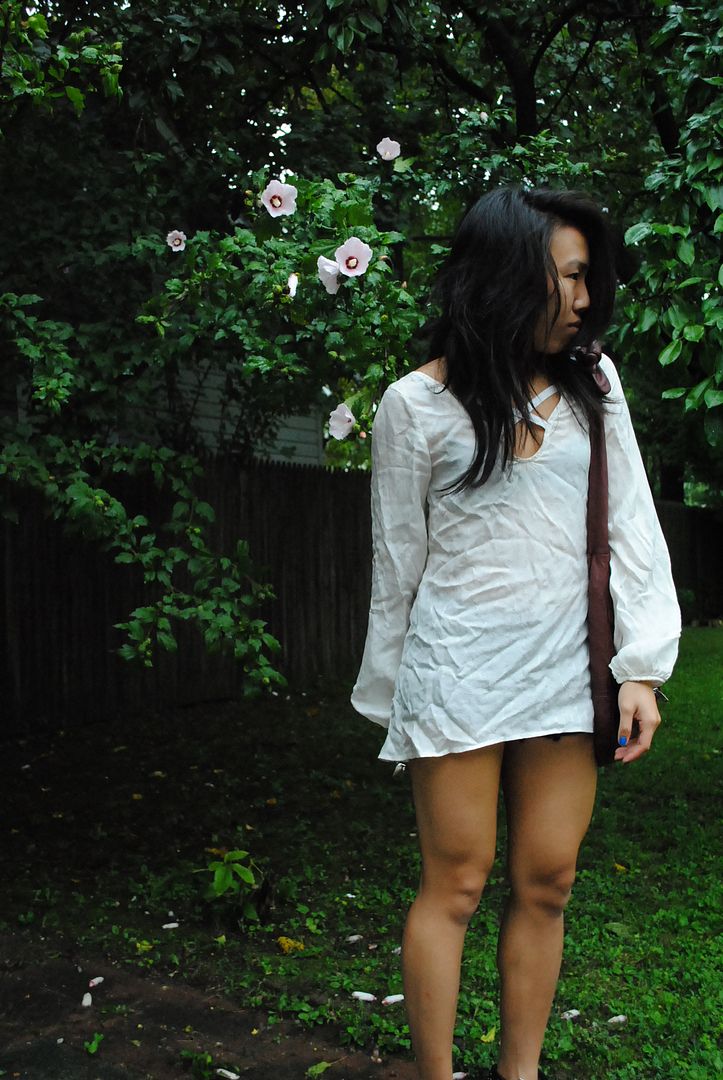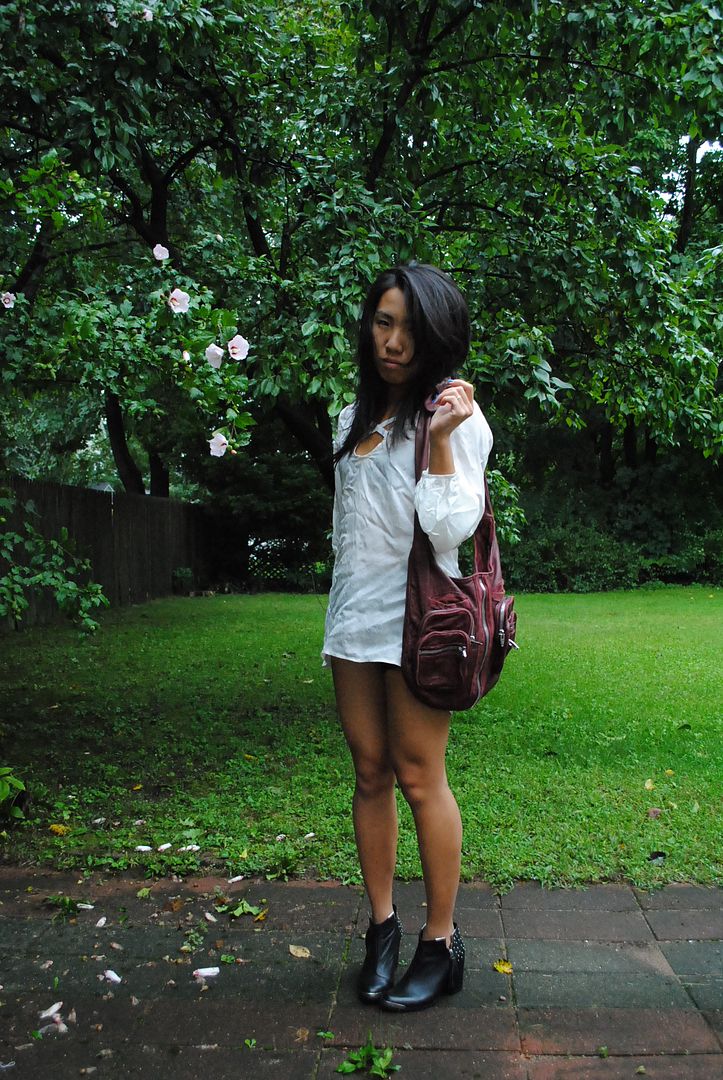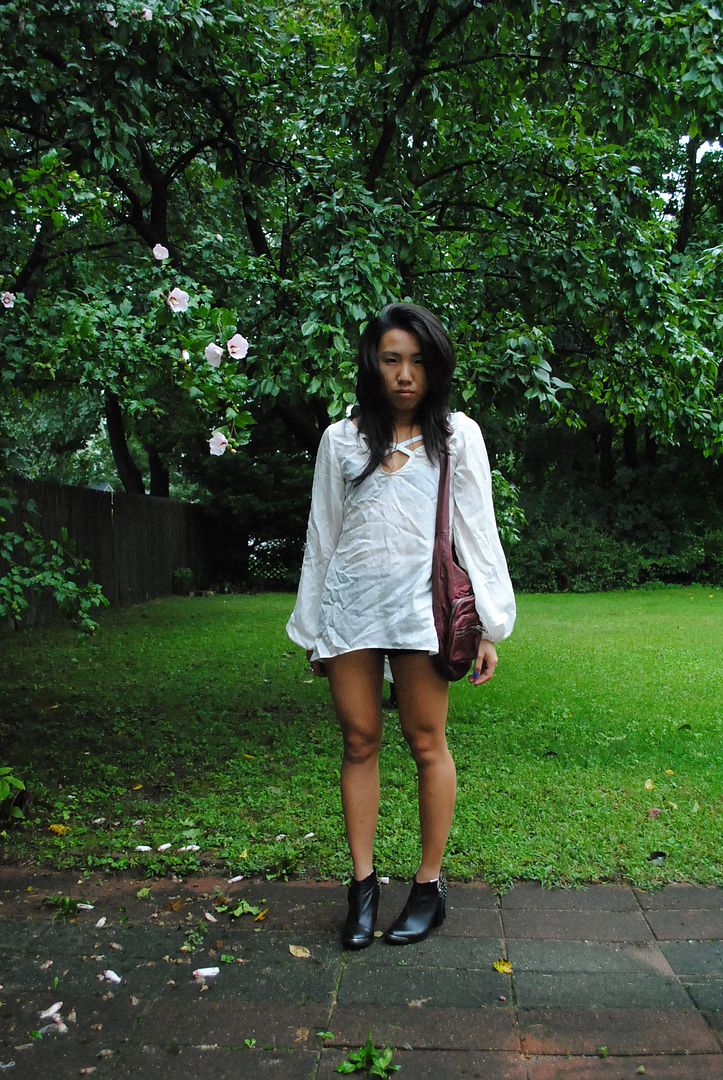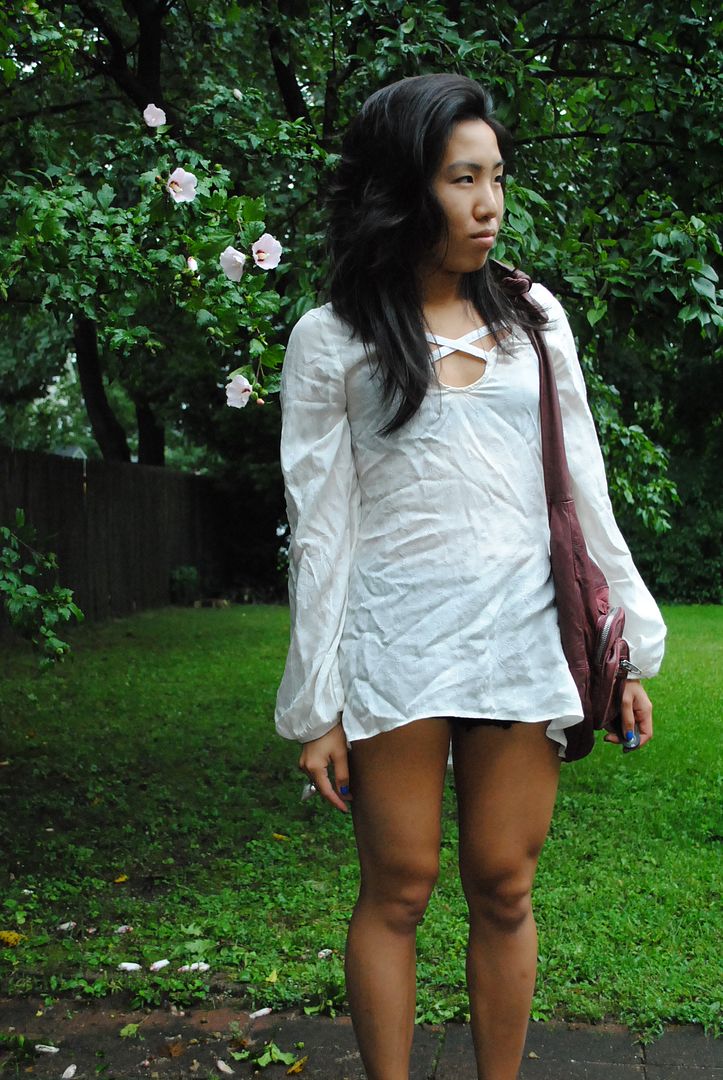 (top: American Gold |shorts: Urban Outfitters |shoes: Topshop |ring: Pamela Love |bag: Alexander Wang)
Thanks for all the responses to my last post. A majority if you guys say keep the Marion, I'm slightly more on the side of keeping the Donna at the moment, mainly because the Marion is a minty green color that I will most likely destroy / color transfer almost immediately (knowing me).