Summary of last weekend, waking up at the crack of dawn to drive down to Atlantic City and play volleyball. We [me, Ainhoa (pronounced i-know-a), Ainhoa's roommate Shane, and Trevor] spent Saturday night there and went out to the Pool Bar at Harrah's that night. The 4 of us had entirely too much fun with the getting ready process... which included an underwear/getting ready party, figuring out that we could open Corona's with the handles on the drawers in the hotel room, random dancing, running around the hallways, and tons of pictures in the bathroom.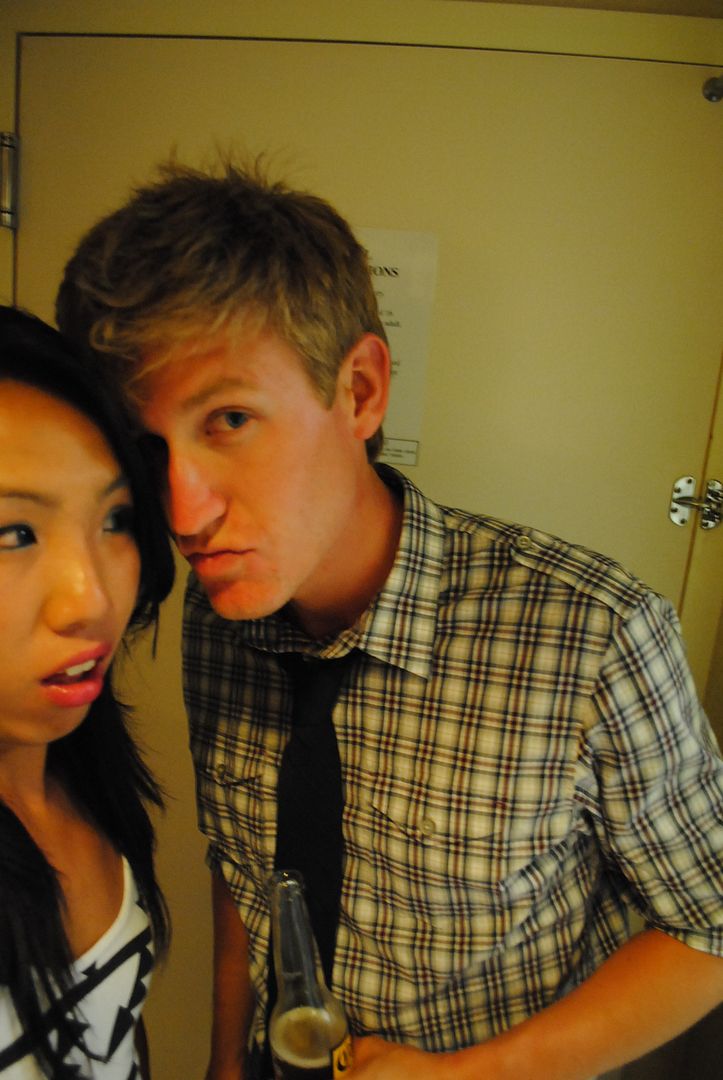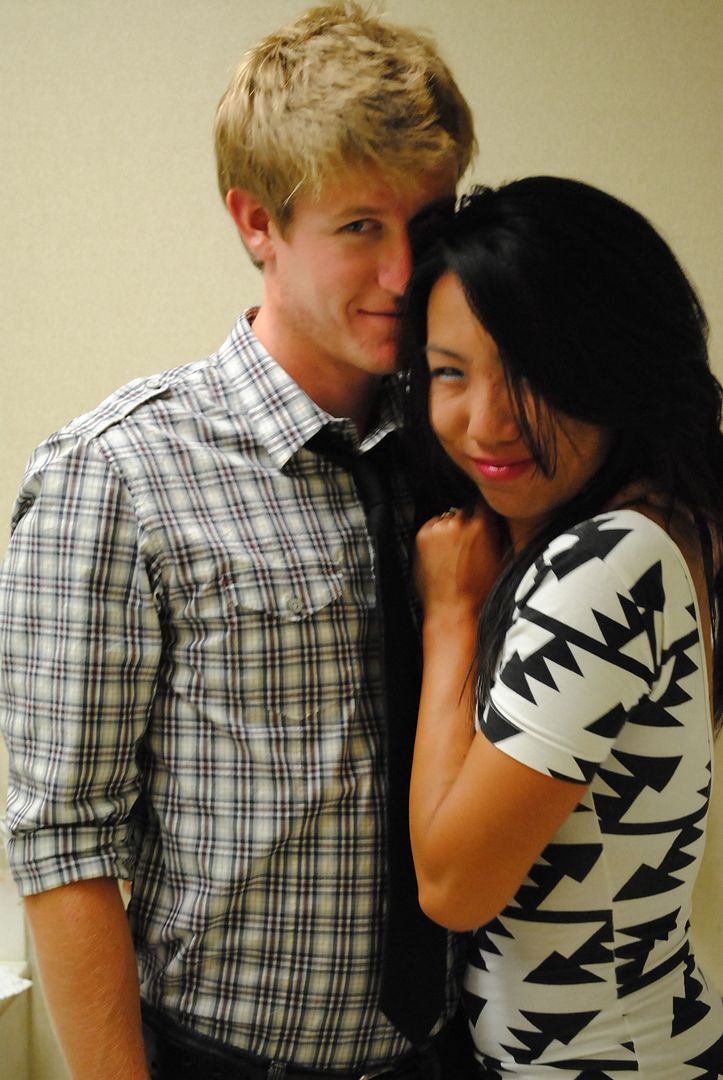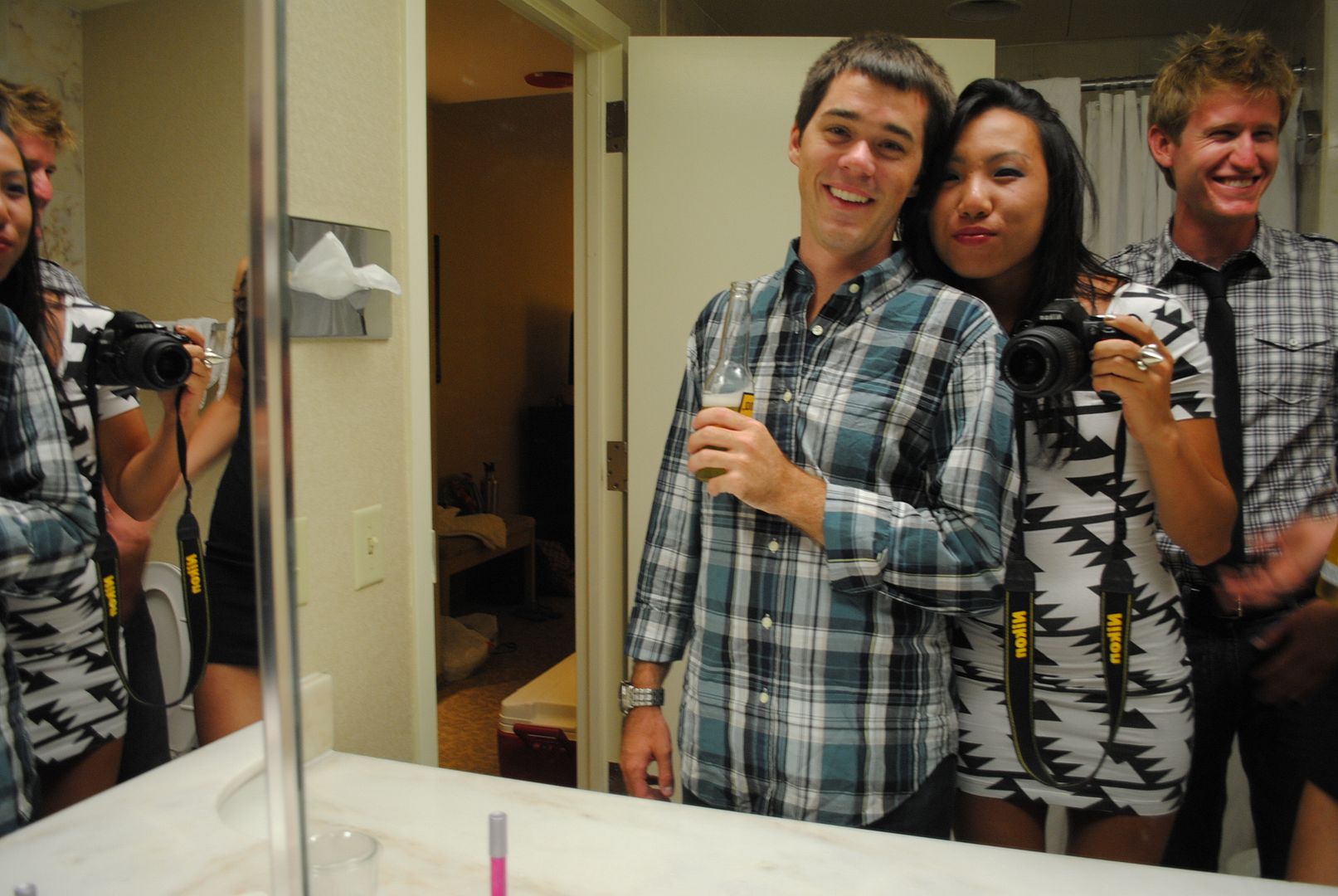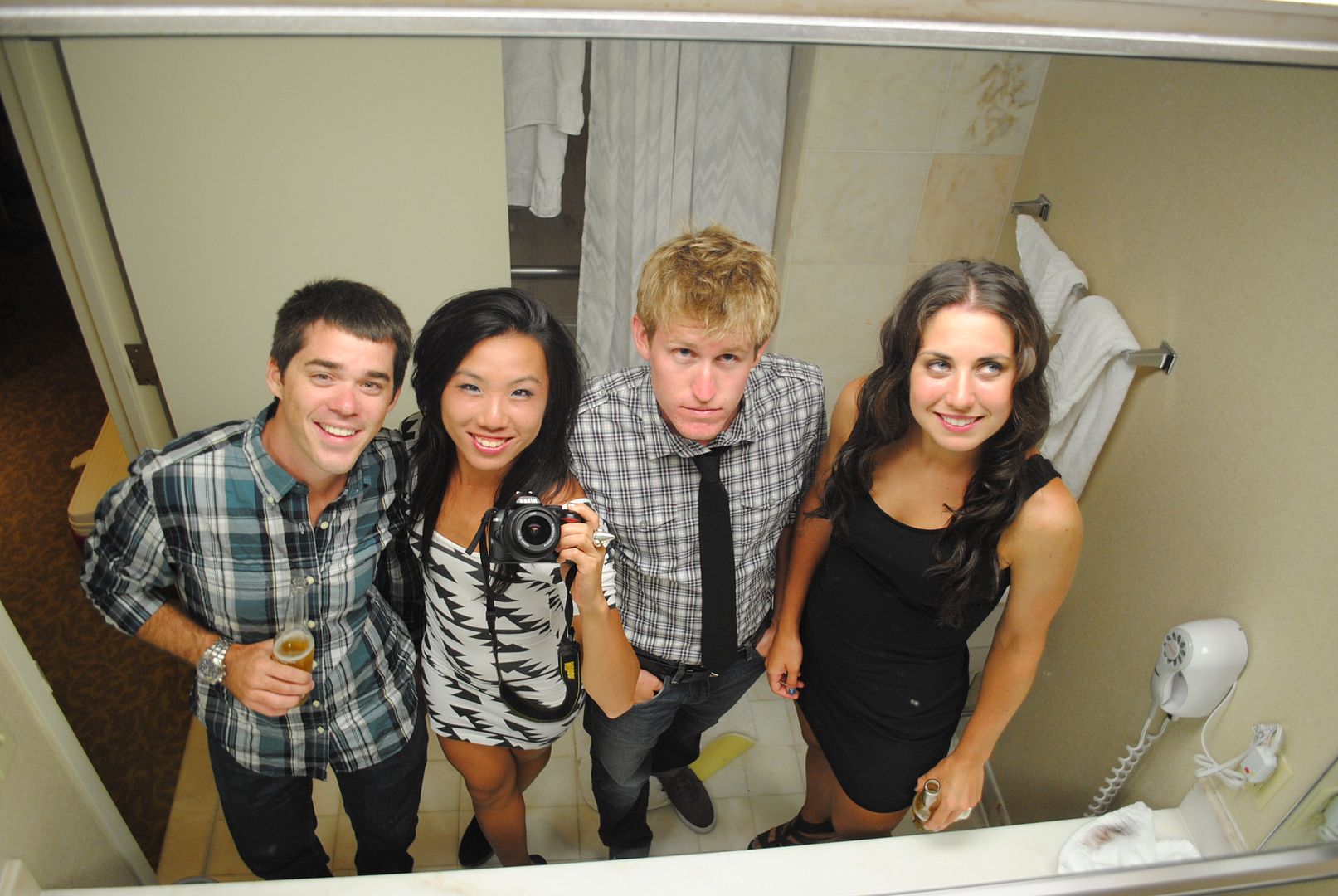 (dress: American Apparel |shoes: Topshop |rings: Pamela Love)
Night full of laughter and dancing.