Everyone in NJ was preparing for Hurricane Irene this weekend. My boyfriend went to Home Depot to get a flashlight only to find them almost sold out and someone telling him that people were going in there to buy them by the boxes. Rather than preparing for the storm, I spent Friday night hanging out with his roommates and Saturday going to the mall with him for some shopping (as his casual wardrobe has not expanded until he met me..).
Saturday, my bf had a mini hurricane party involving eating/drinking (first time I've had "beer in the rear" chicken - delicious I might add). Proceeded to pass out that night and wake up to small branches and leaves all over the front lawn, however everything looked pretty okay. In an attempt to scrounge for some food in the morning, we found out that the whole town area didn't have any power (mainly because none of the traffic lights were working). Strangely enough people were roaming around town but it was all very eerie because there was no where to actually go into. Lounged the whole day watching "Boardwalk Empire" on HBO (thankfully his house had electricity because mine did not).
Woke up this morning to go to work.. it took me 3.5 hours to drive maybe 50 miles ish.. worst commute ever, every time I wanted to go a certain way, there was a roadblock due to flooding. Thank goodness for some beautiful weather and blue skies this week.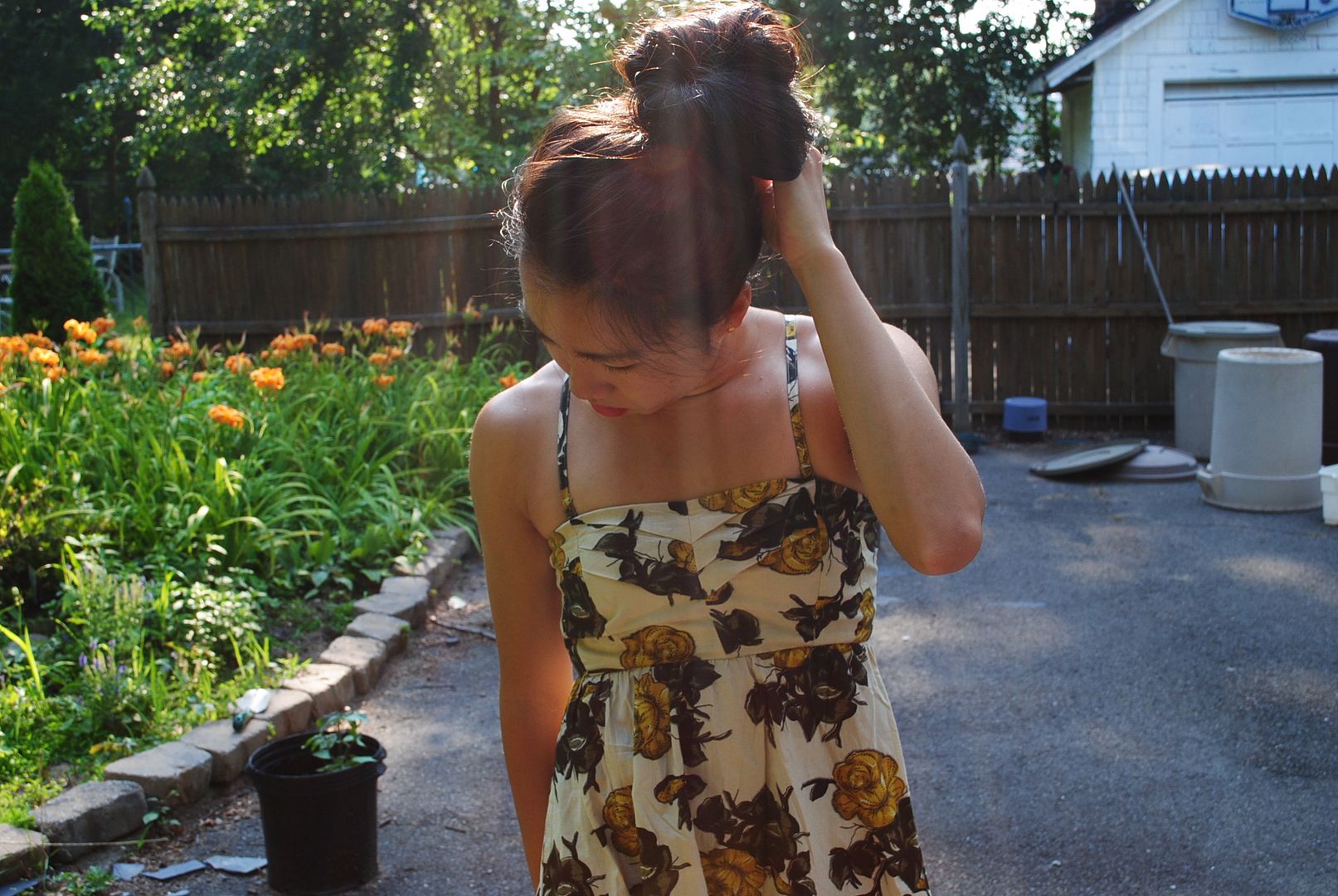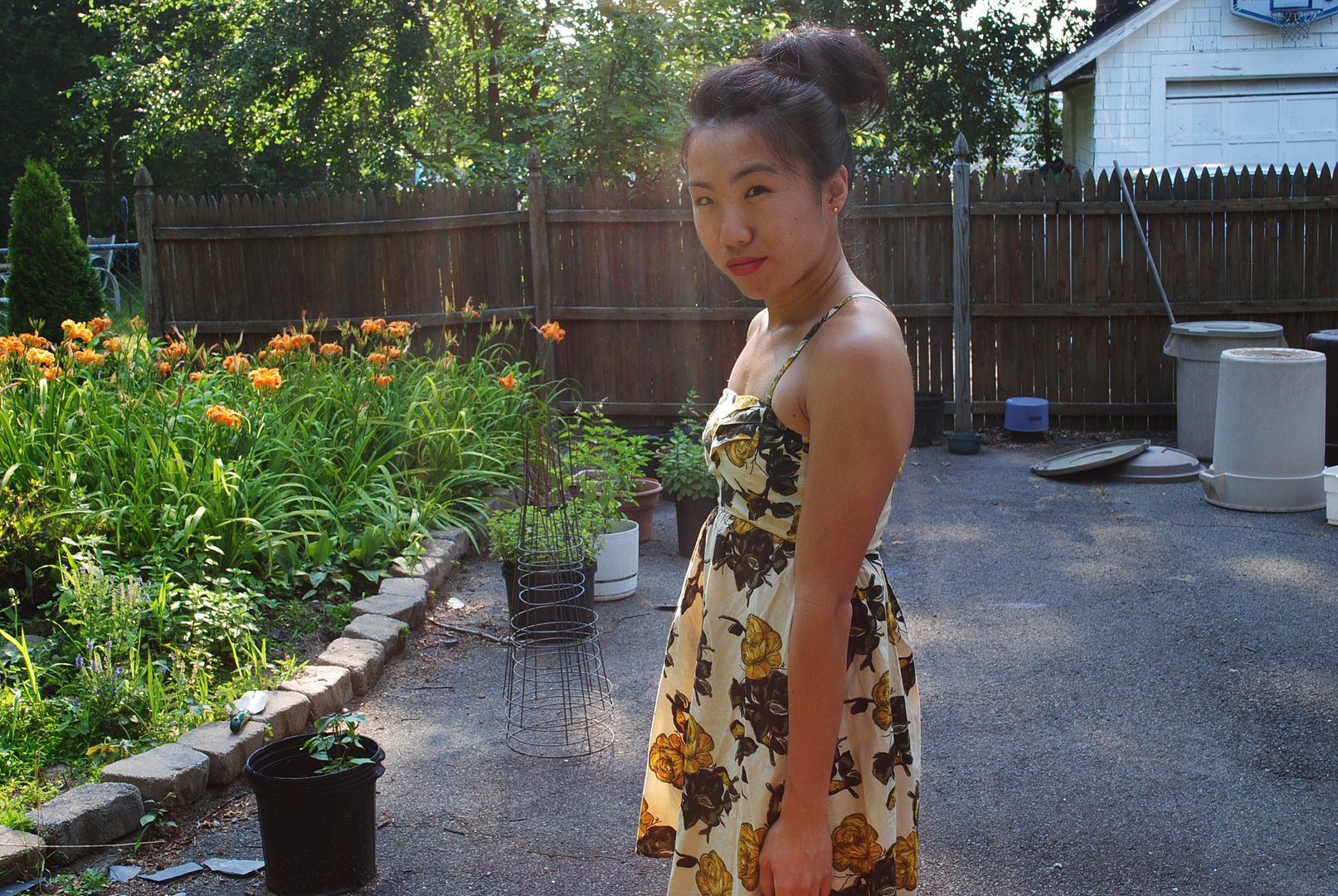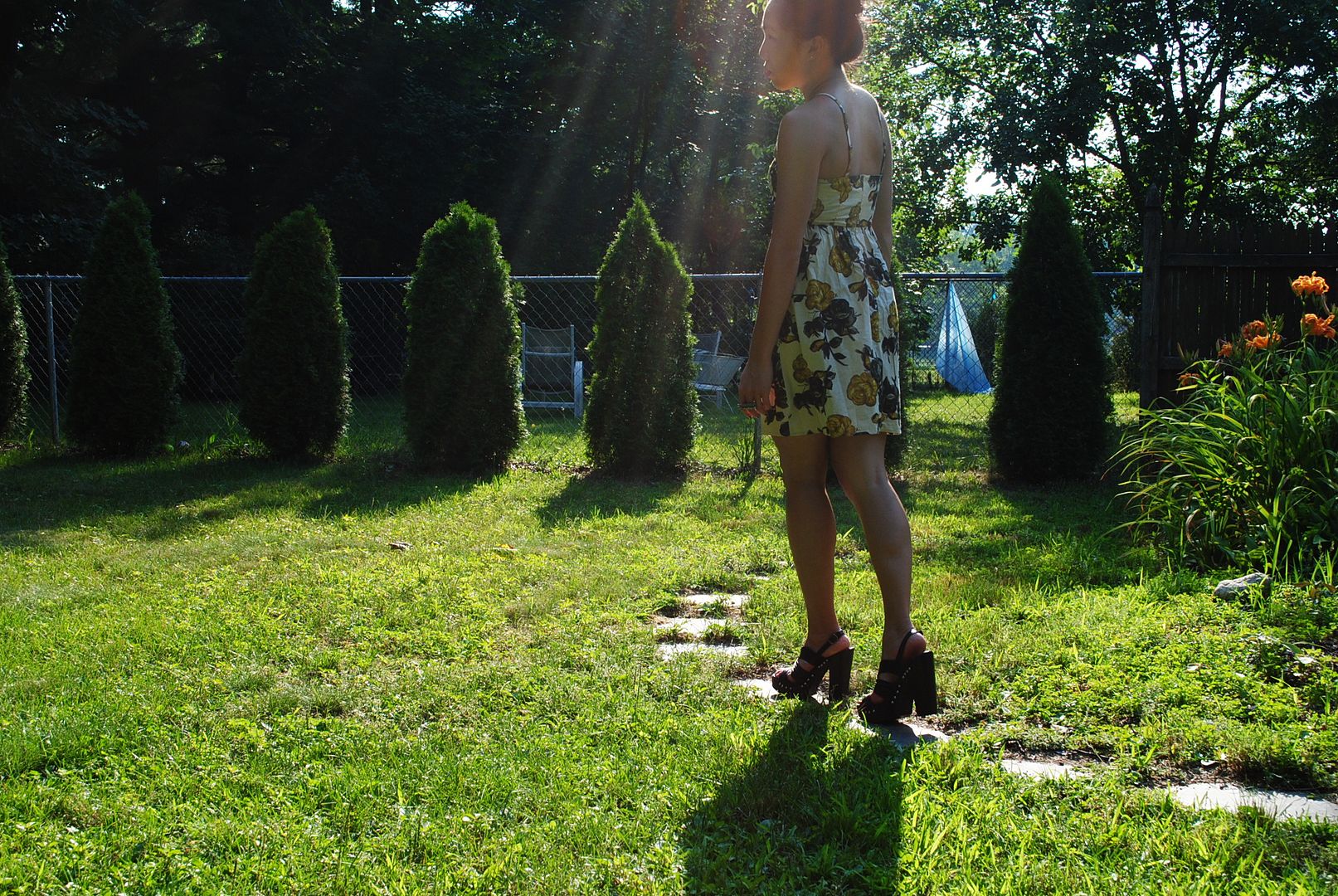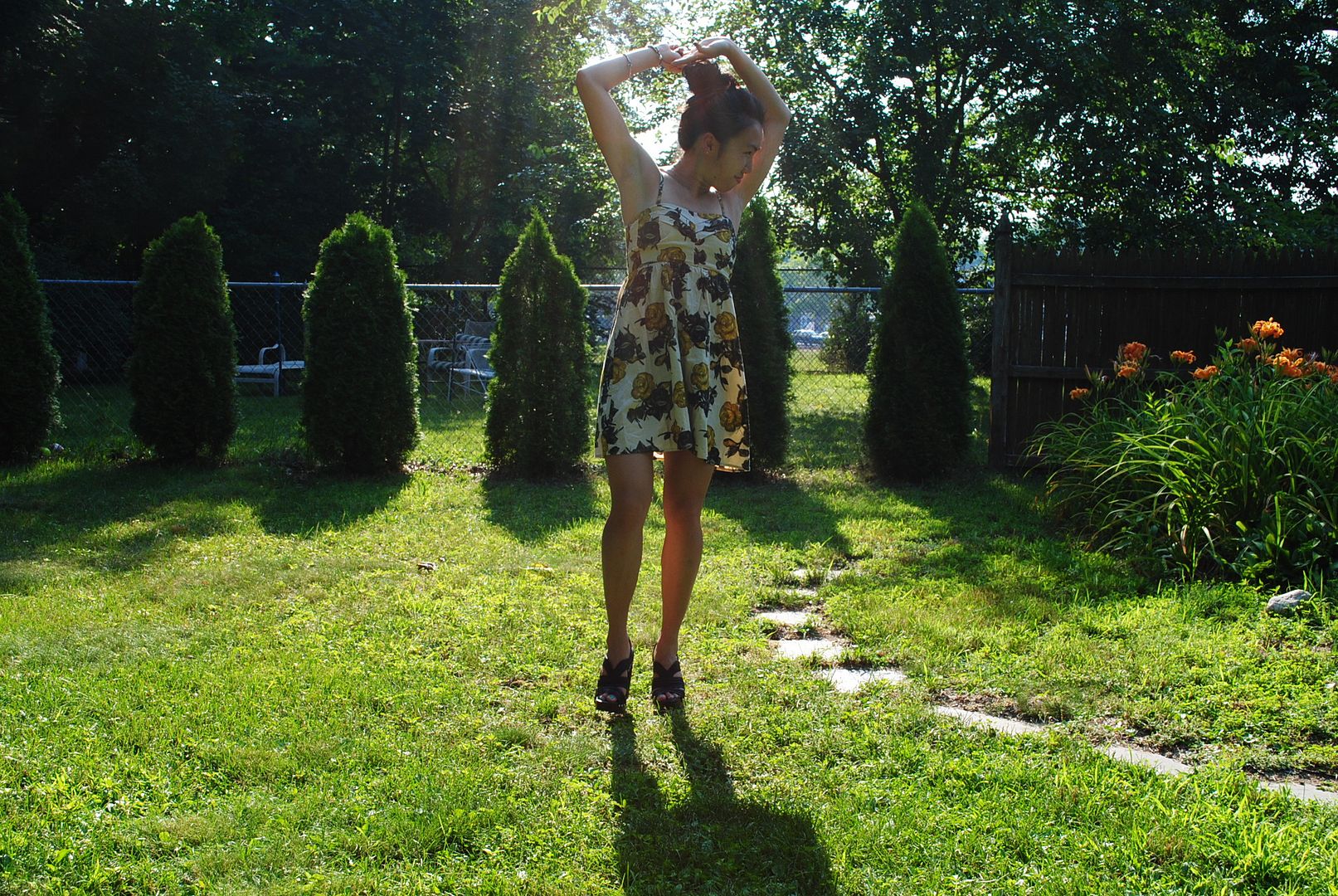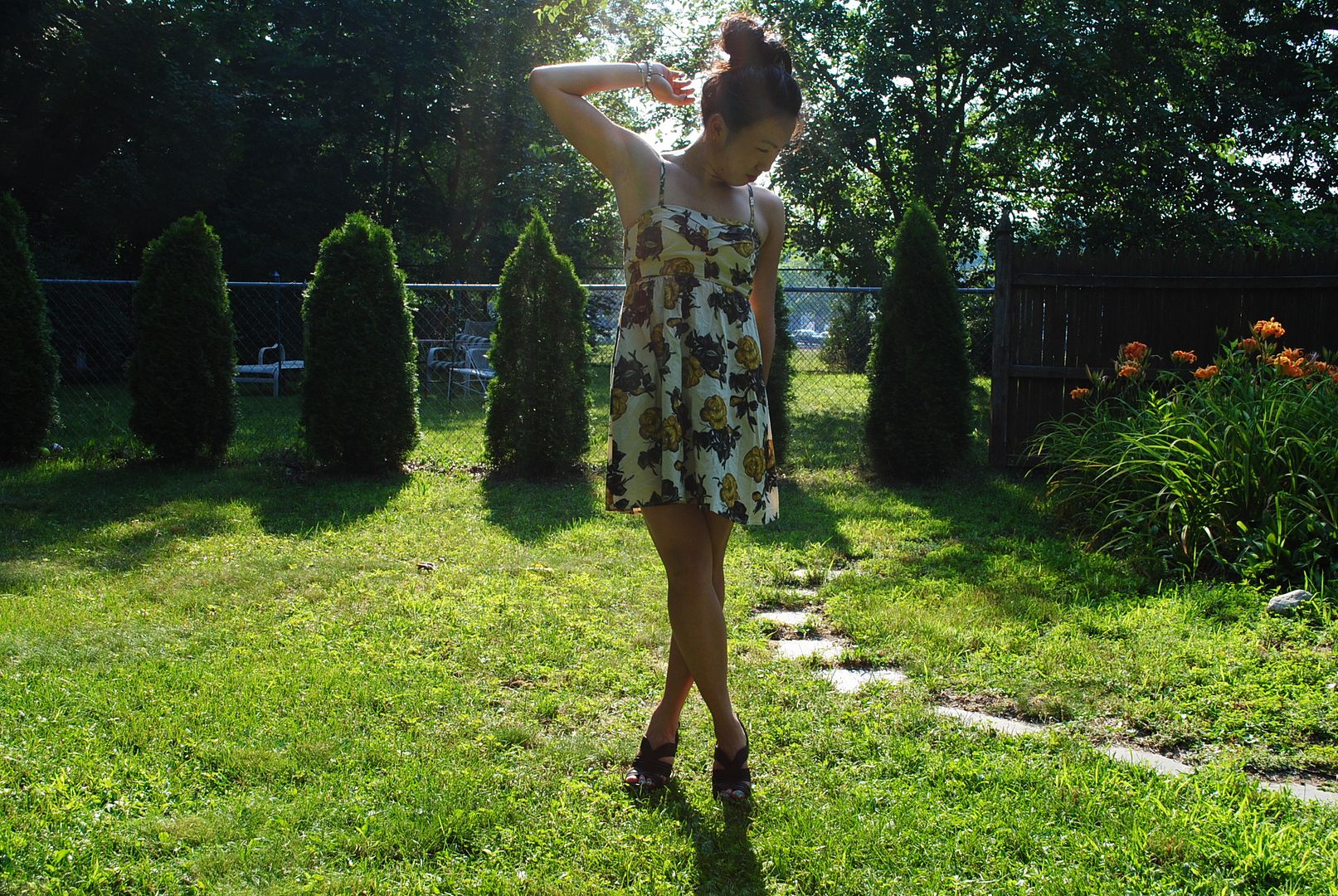 (dress: Asos |shoes: Steve Madden)
Have you seen the new
Ellos dress
collection? Ellos is a brand new retailer in the UK who are currently expanding overseas. They're a cute new department store with womenswear, menswear and even some kids wear.