Happy Mother's Day everyone! My parents have decided to leave me home alone and visit the Grand Canyon for a week so I'm spending it with my dog, Penny. I guess I'm like her mother.. so we're just hanging out on this beautiful day together (by hanging out it's mostly her sleeping in my chair which happens to be in my room..)
Anyway, thanks for all the responses in the last post.. although a majority if you guys seemed to like the champagne color (I even second guessed myself one when I was trying them on at the store).. I ended up leaving with the green. I think it'll be a great color blocking piece for the summer, but I might just end up going back and grabbing the champagne as well hehe.
Btw, the top in the previous is the viscose dolman sleeve top from American Apparel. I LOVE it, want it in every color.. so easy to wear and super comfortable.. love love love.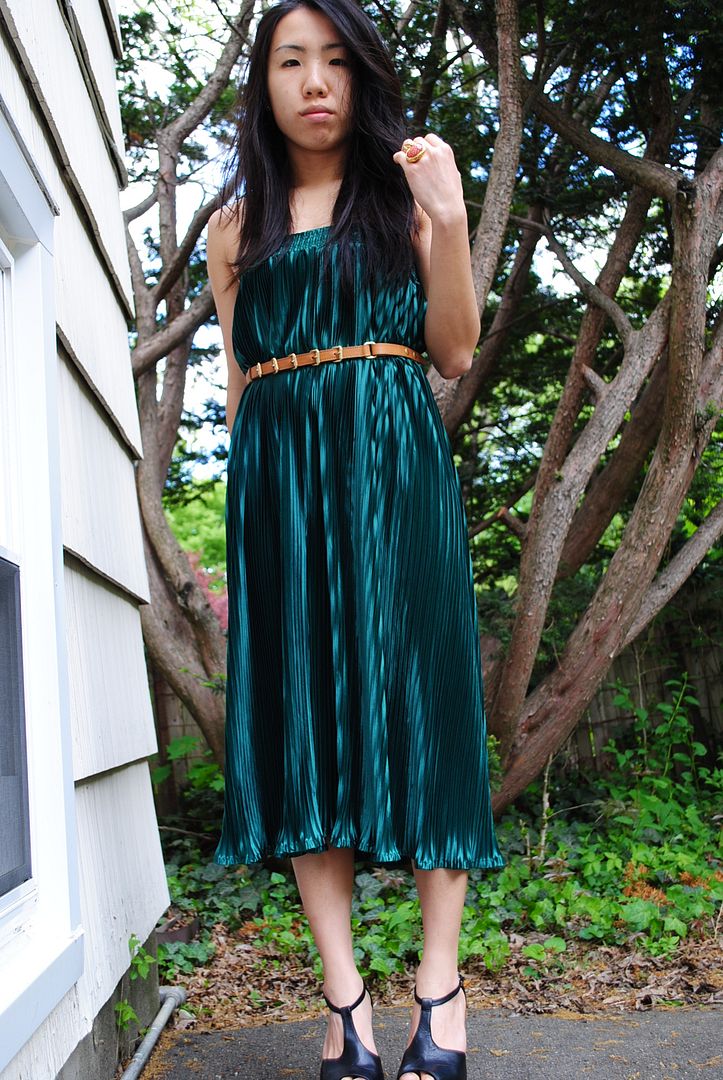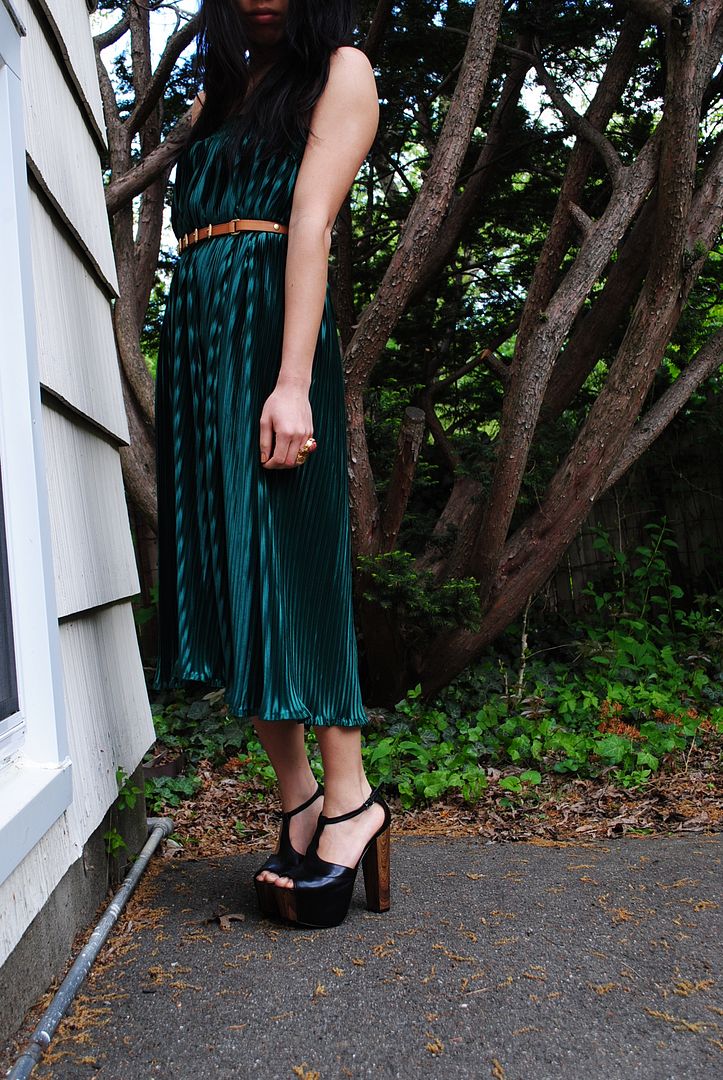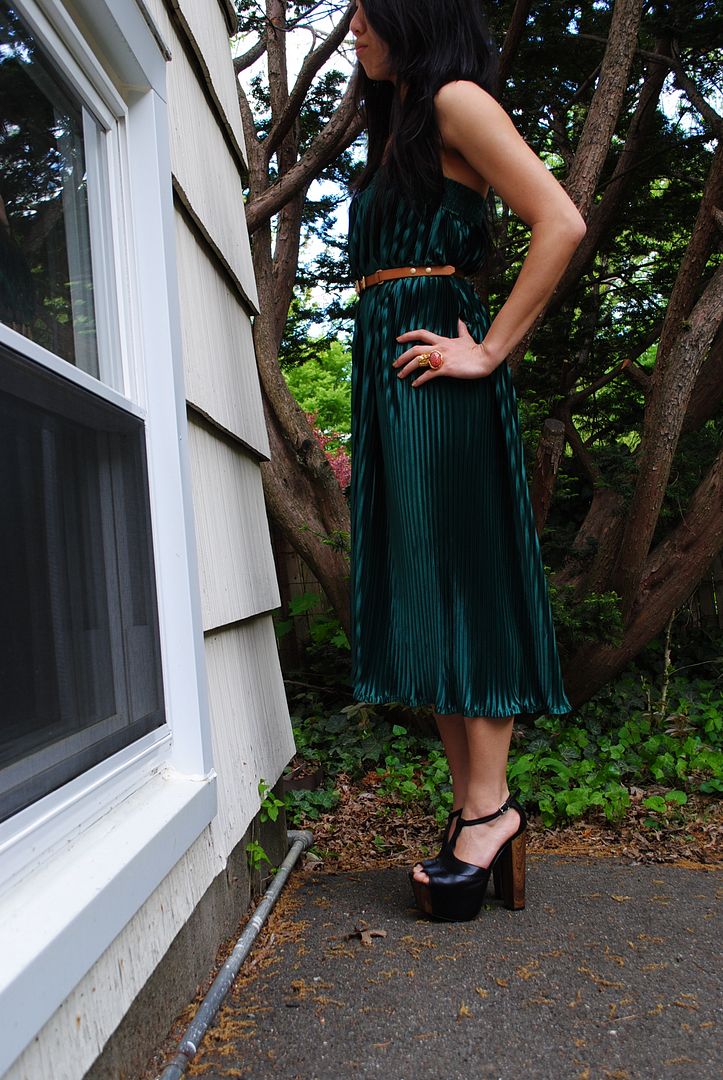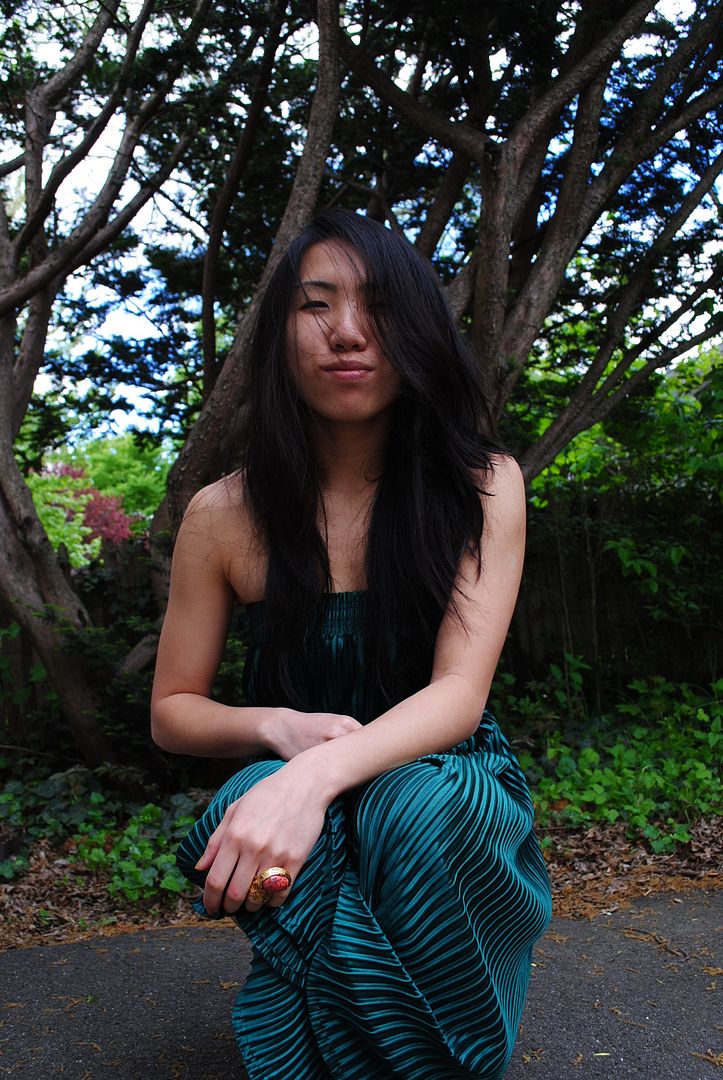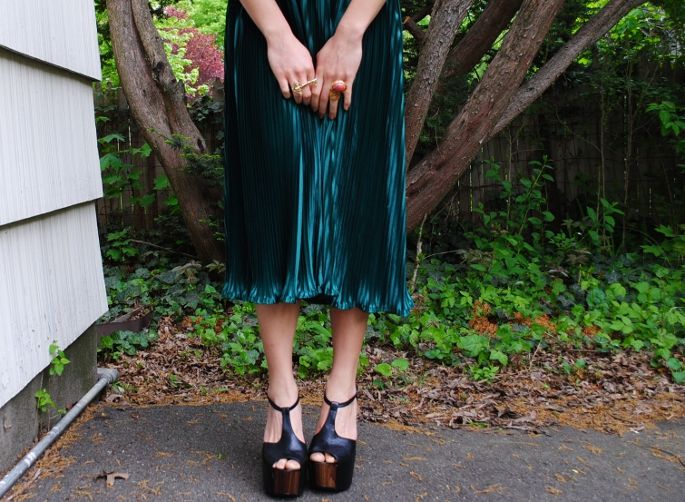 (dress: American Apparel |belt: JCrew |rings: House of Harlow 1960 & YSL |shoes: Jessica Simpson)