Through the rain/snow/hail, I made it into the city to watch a preview of Catch Me If You Can on broadway last night. My friend managed to get tickets for a relatively good price and after being pelted with hail on the walk there, we managed to get settled into our seats.. only to find out that we were not seated together. Course, rather than make everyone around me get up, I just took it upon myself to climb over the seat in front to get to my assigned seat.
Loved the show, there was a live band playing and thing was just fun. I think I just like the thought of living in those times which is what made me enjoy it even more.. so if any of you get the chance to get tickets, I suggest you go!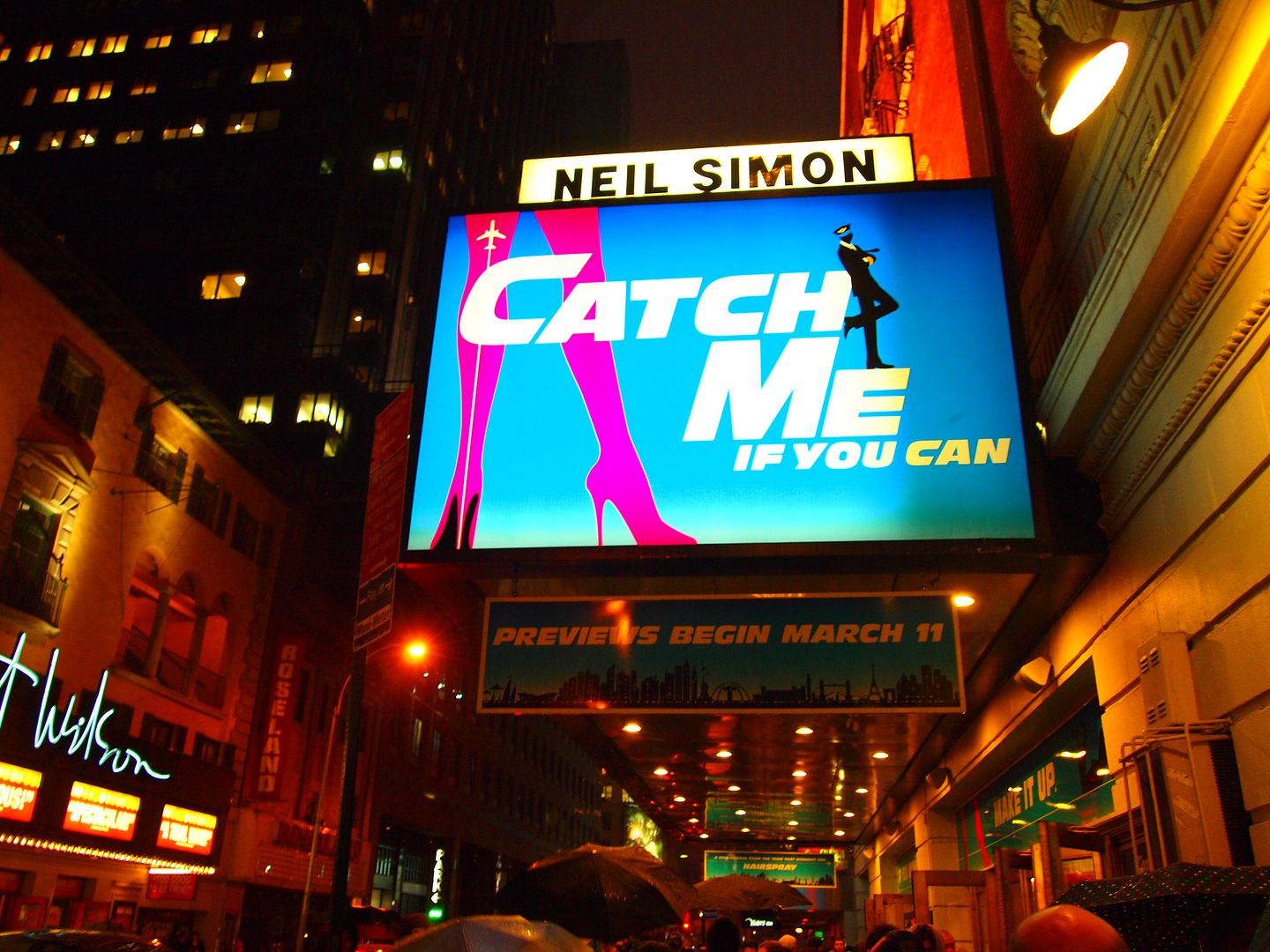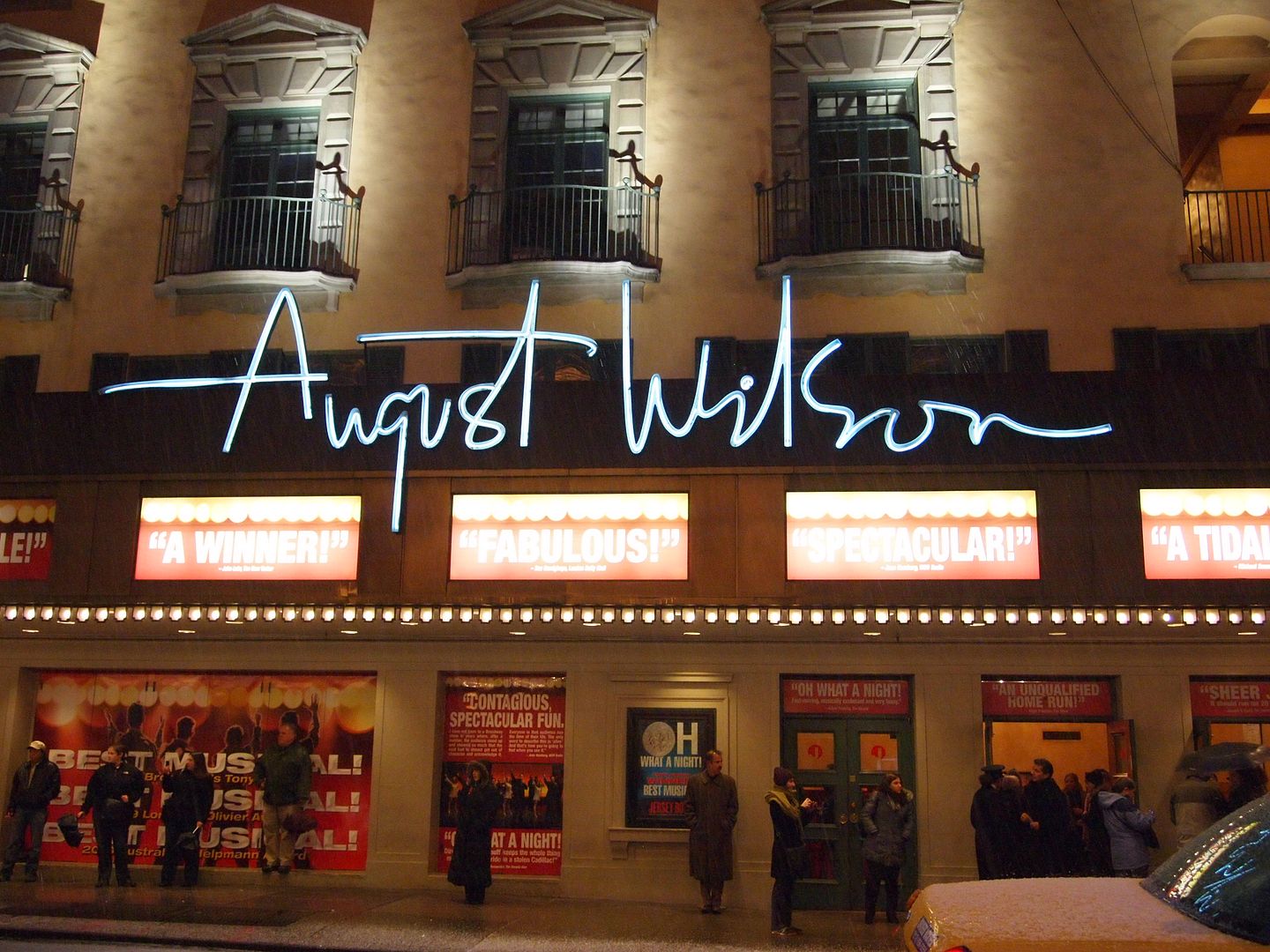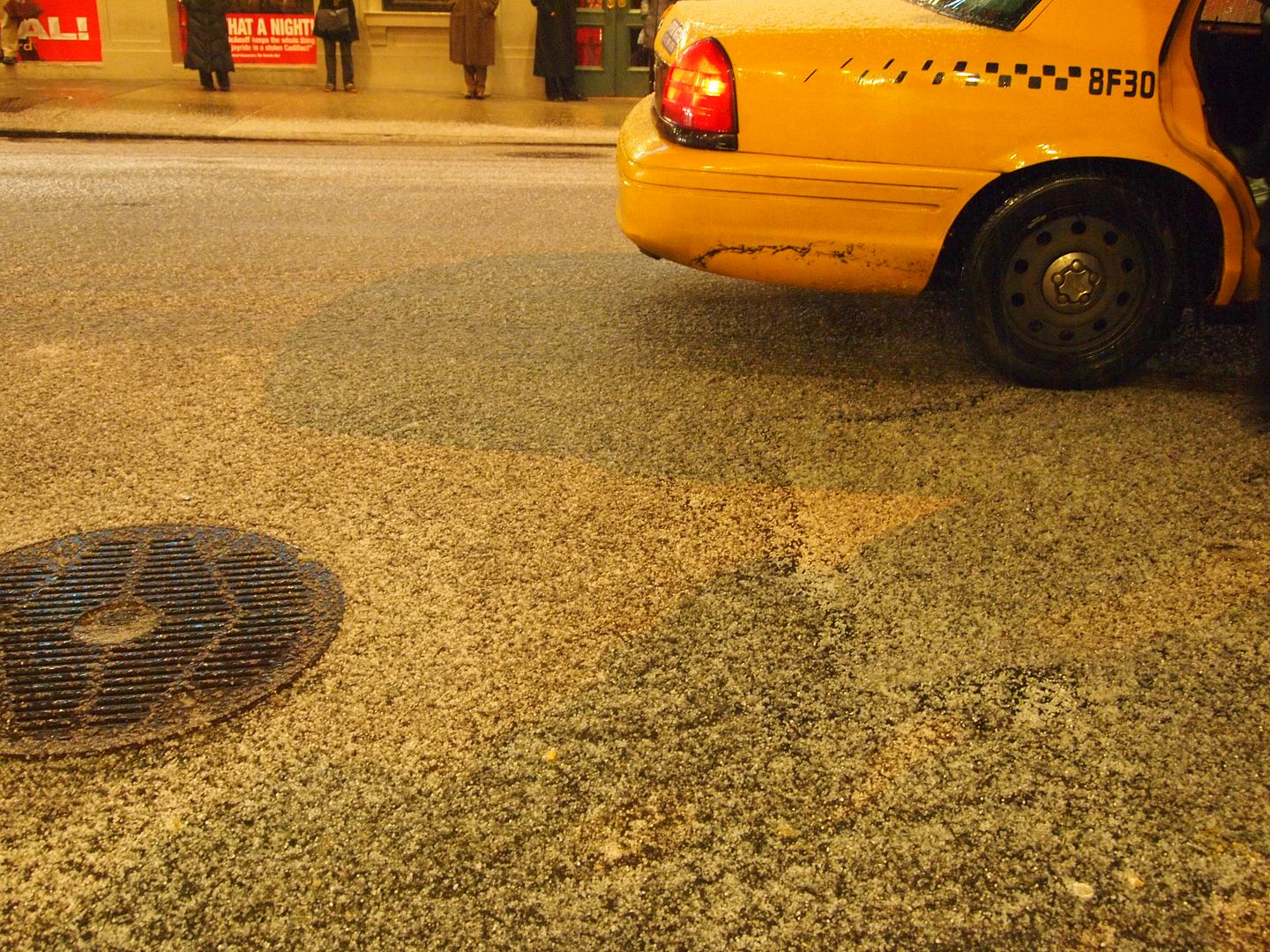 little pieces of hail that was pelting me..

The lone footsteps in the snow while walking home after midnight (crazy that the snow was actually sticking..)