Not that you would notice it via photos, but all my shorts are a little bit tight. Need to tone up for the summer. I'm sure everyone feels this after a long winter of hibernation and darkness (though bears do it right because they hibernate and don't eat, whilst humans like to eat and not leave the house.. aka me). I'd like to start my beach volleyball season NOT huffing & puffing in the sand grabbing my heart because it feels like it is going to burst out of my chest.
Dear Weather,
Please get nice enough so I will try to convince myself to run around the track near my house even though I hate running.
Thanks,
Viv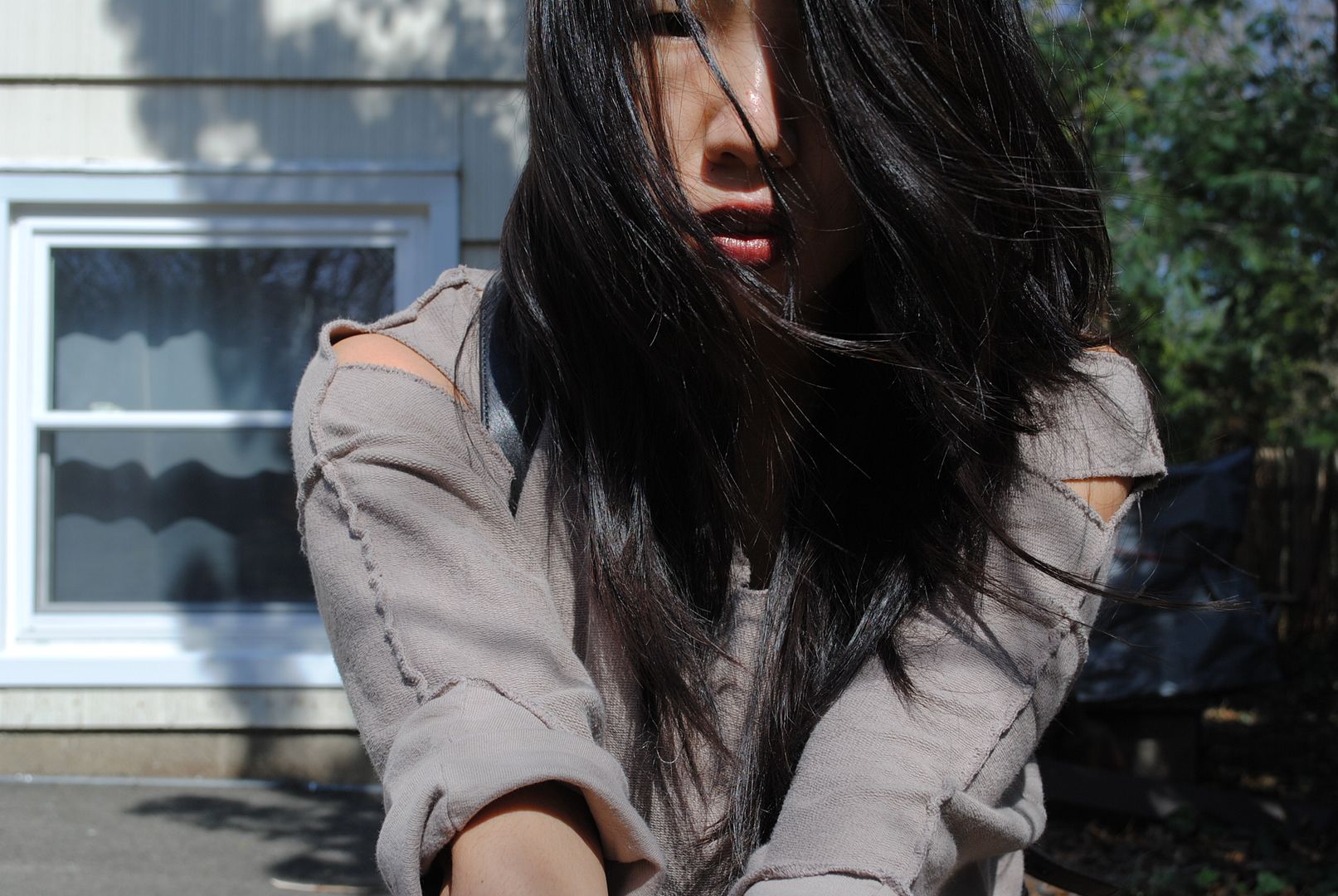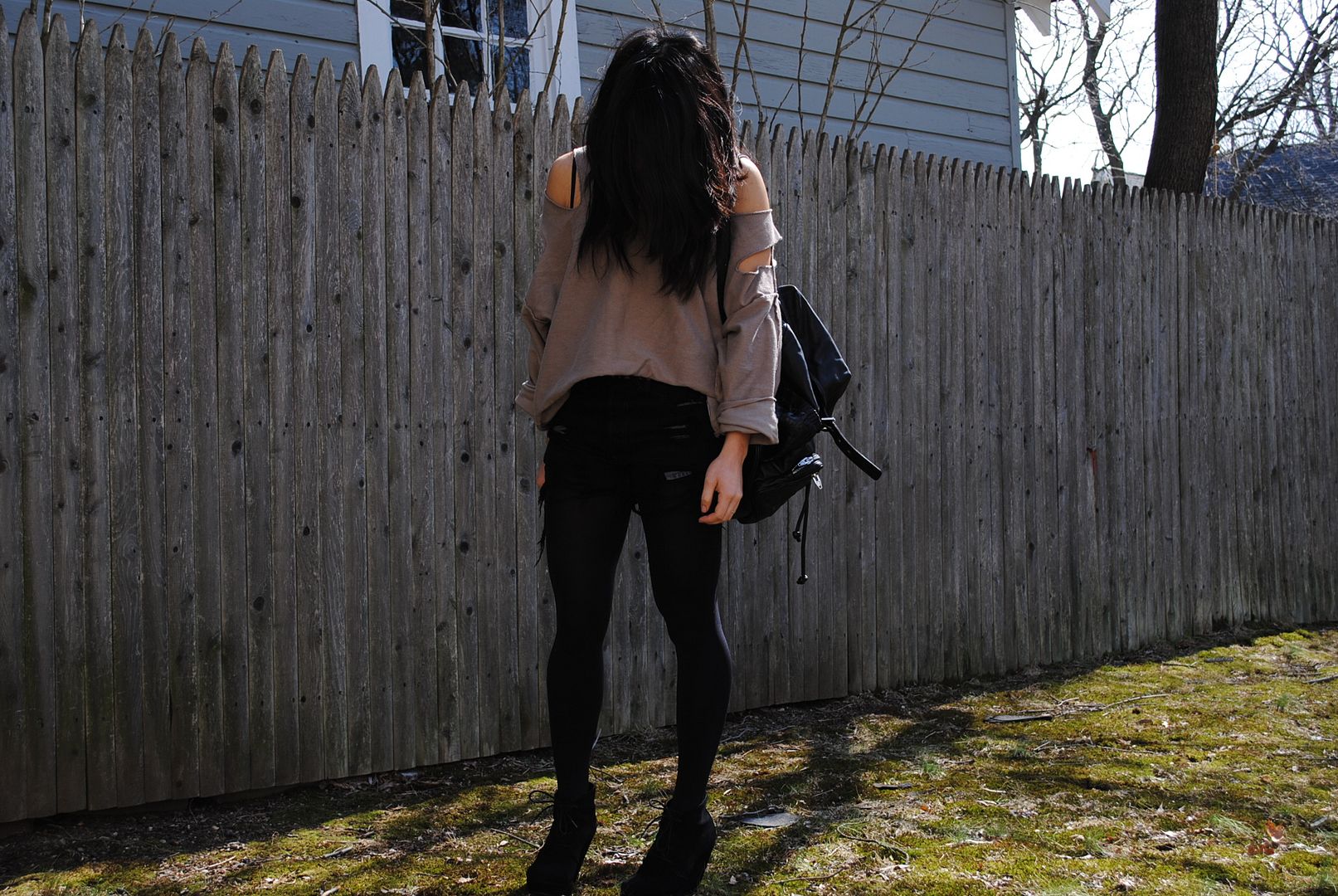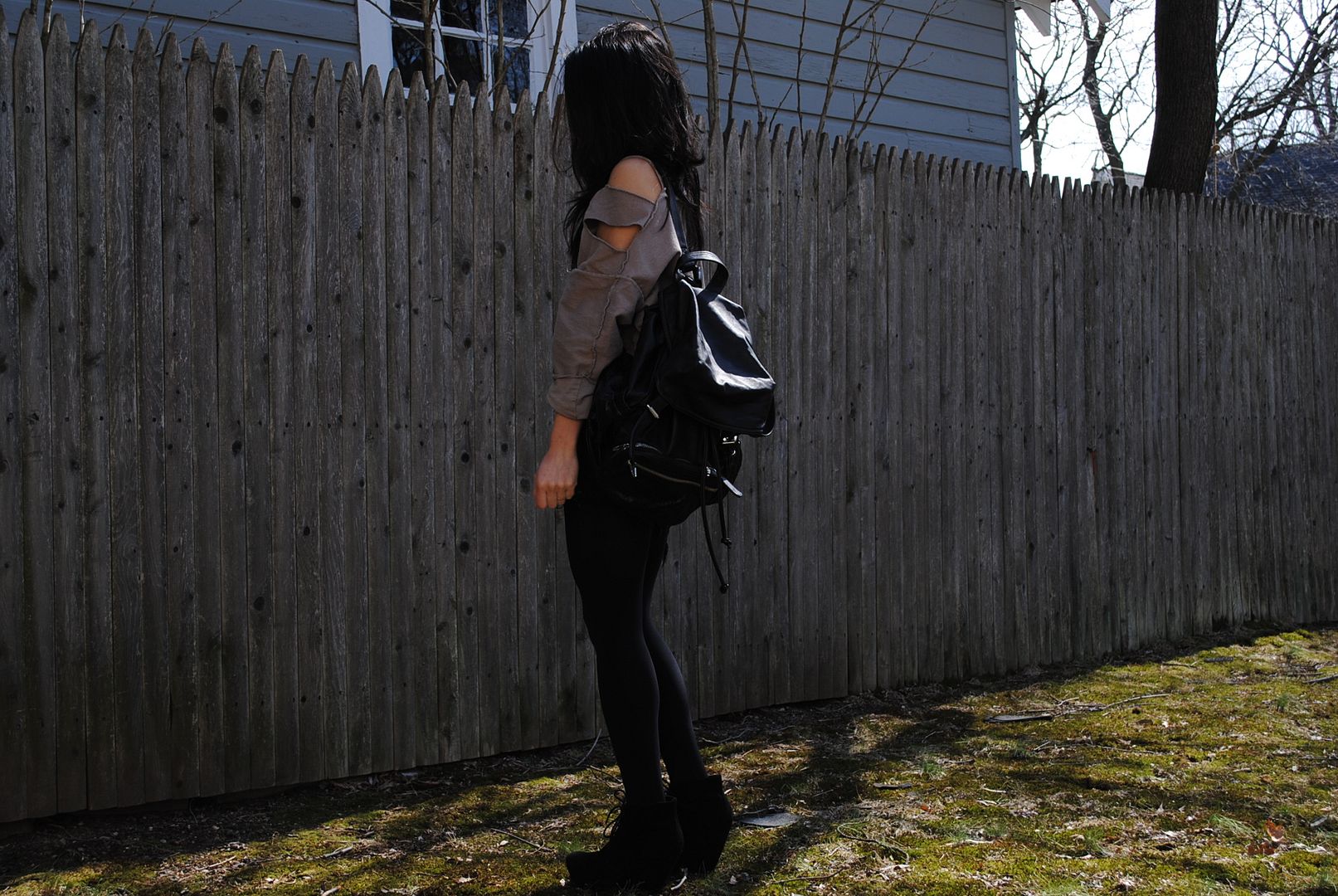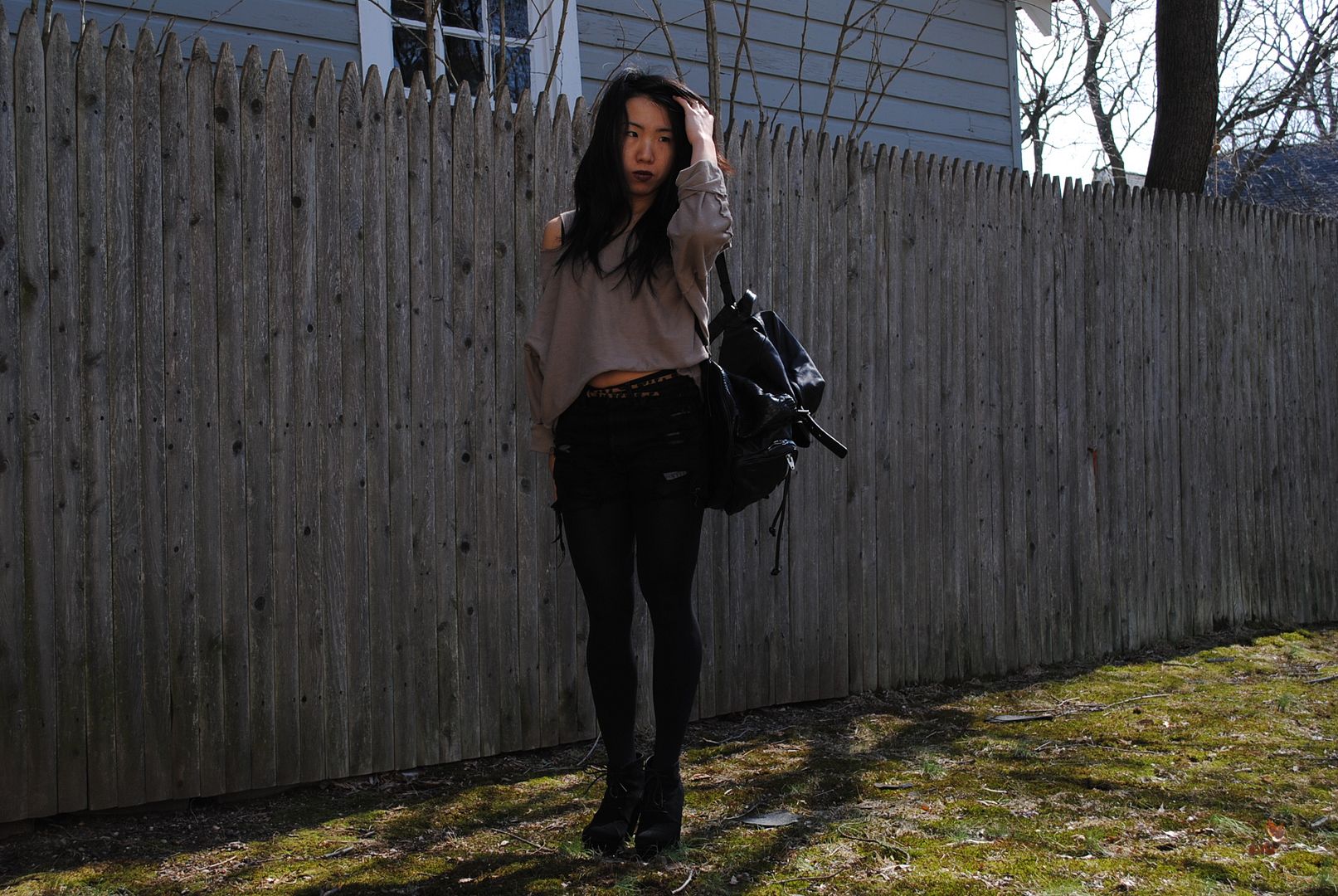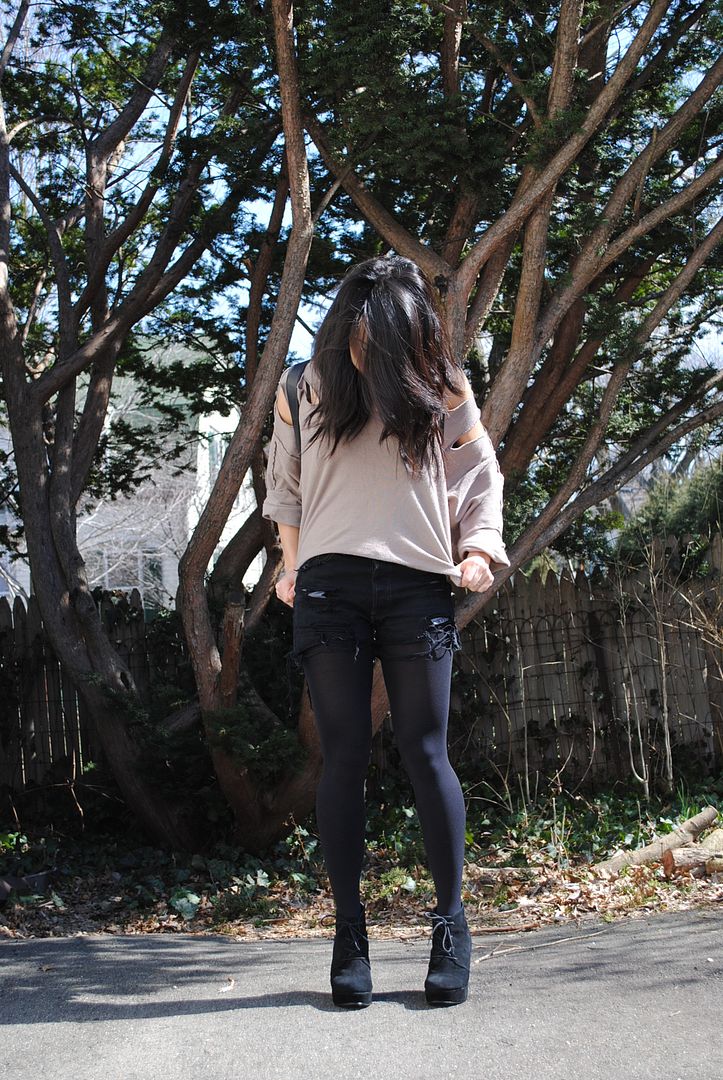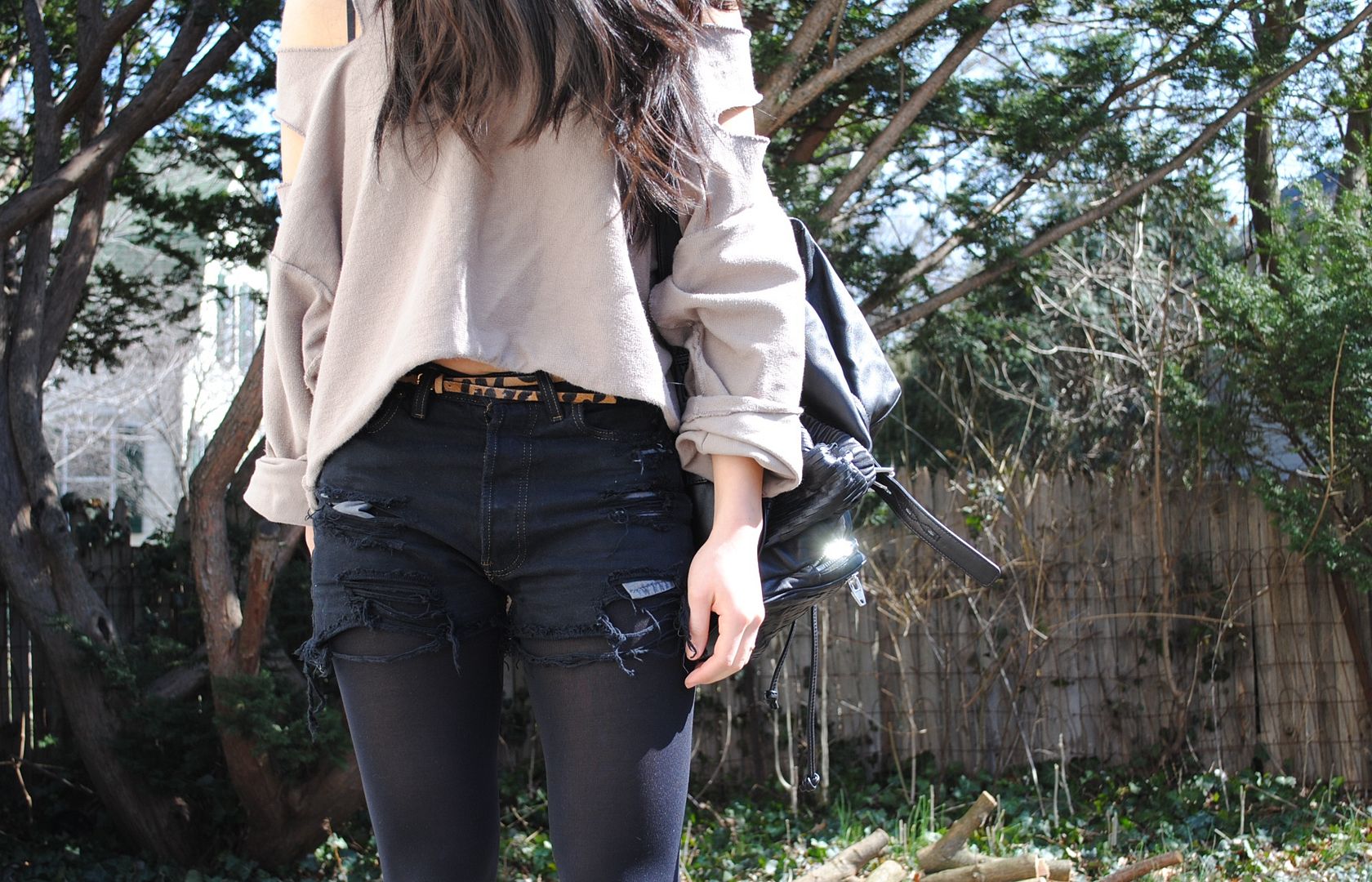 (top: Erin Wasson x RVCA |bottom: Urban Outfitters |belt: JCrew |shoes: Asos |Backpack: Alexander Wang)
I like this dark brown slightly gothic lipstick I found among my mother's makeup.