Sudden realization that my life is like the contents of my bag. Super unorganized. Usually decisions are made on a whim to go out, friends remind me the week of when I have made a commitment to do something. Luckily my life isn't fully packed so it doesn't really matter when I get reminded of my schedule but I would just feel better if things could be .. neater. The goal for this weekend (or at least for tonight) is to clean up my room just a little bit. Hopefully this urge of neatening my life up slightly will carry on to the future.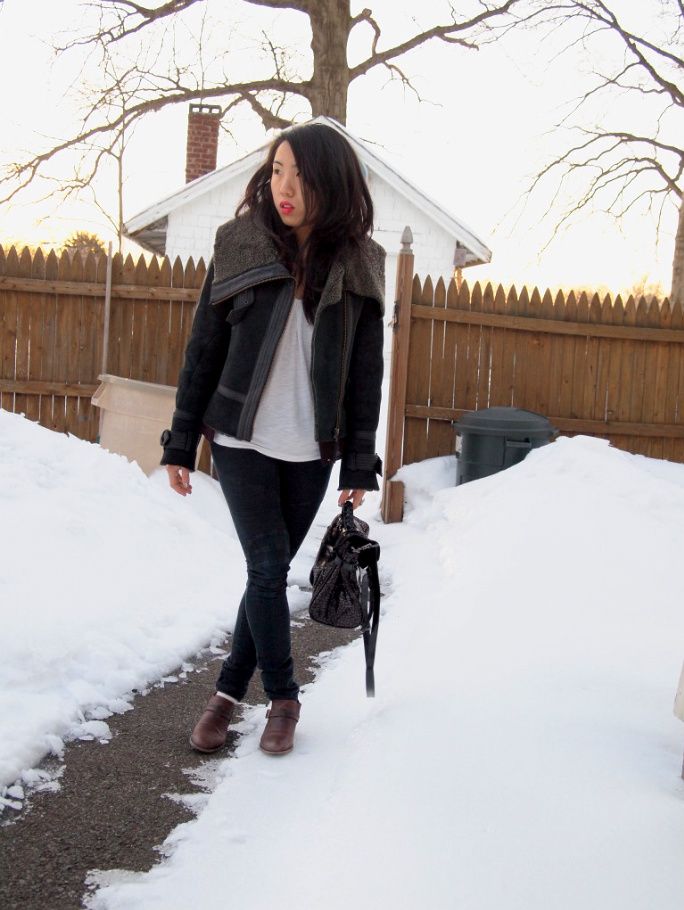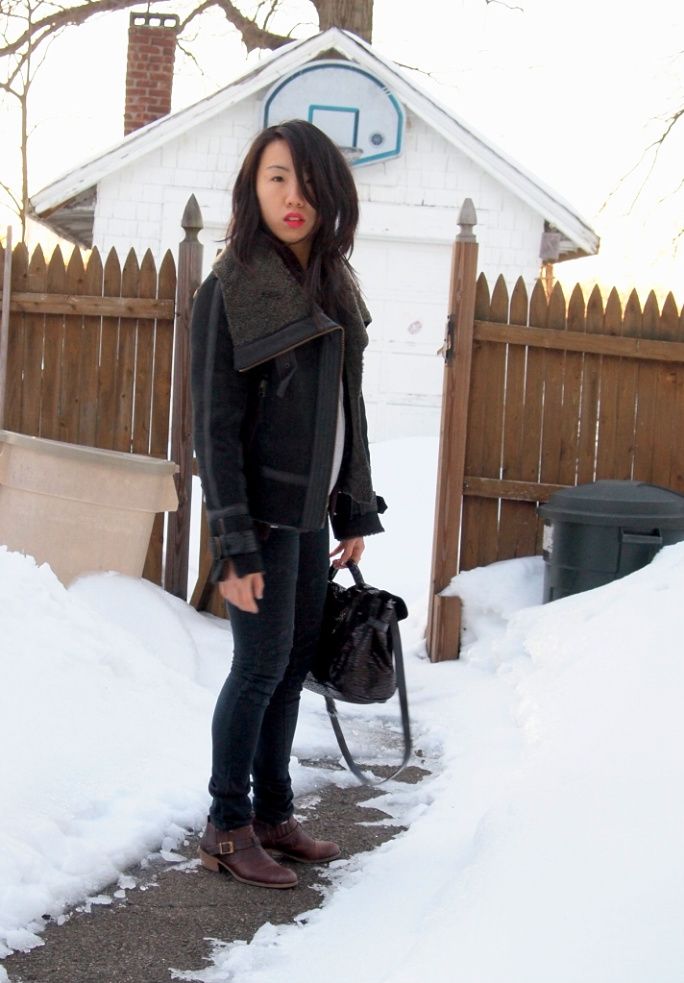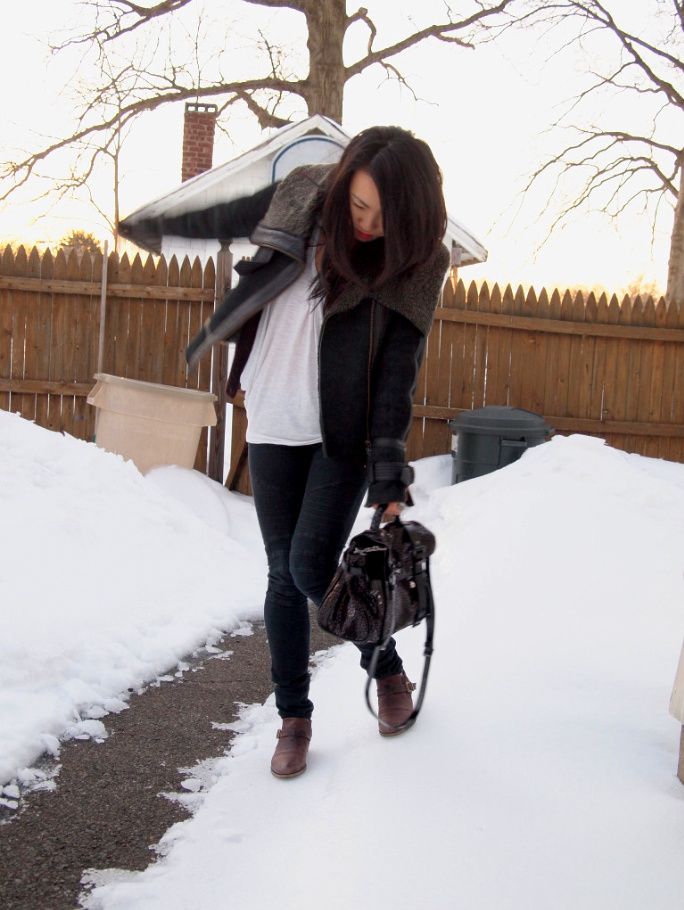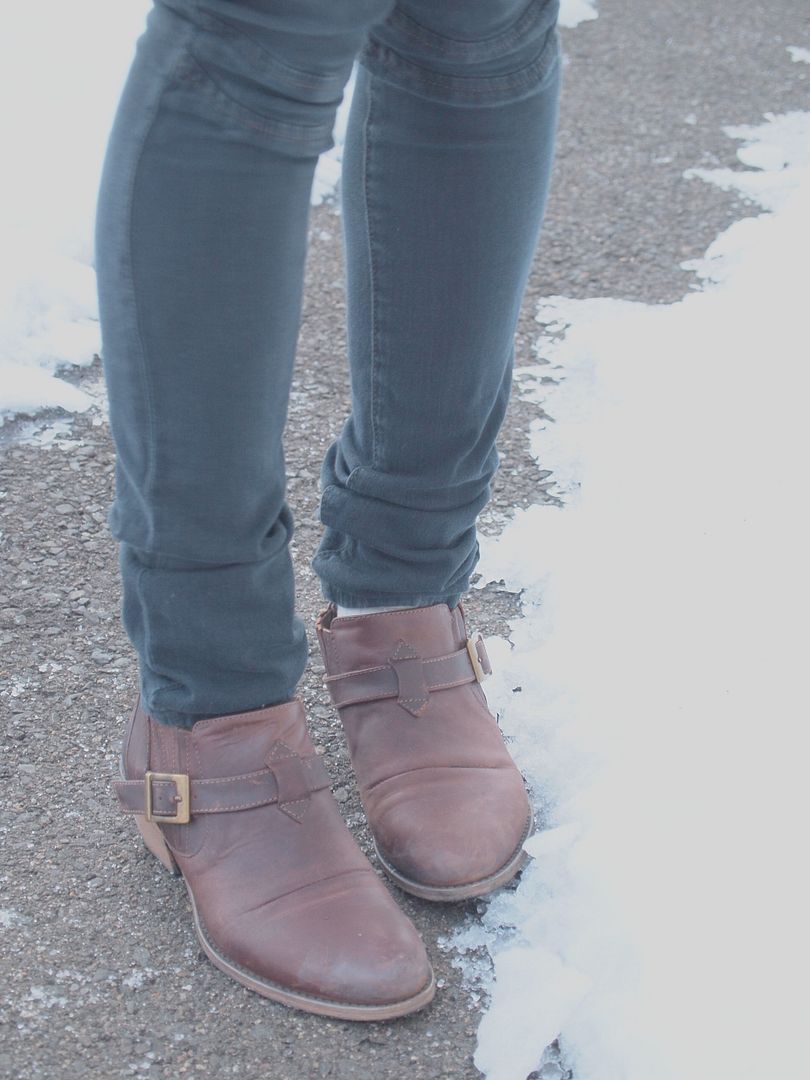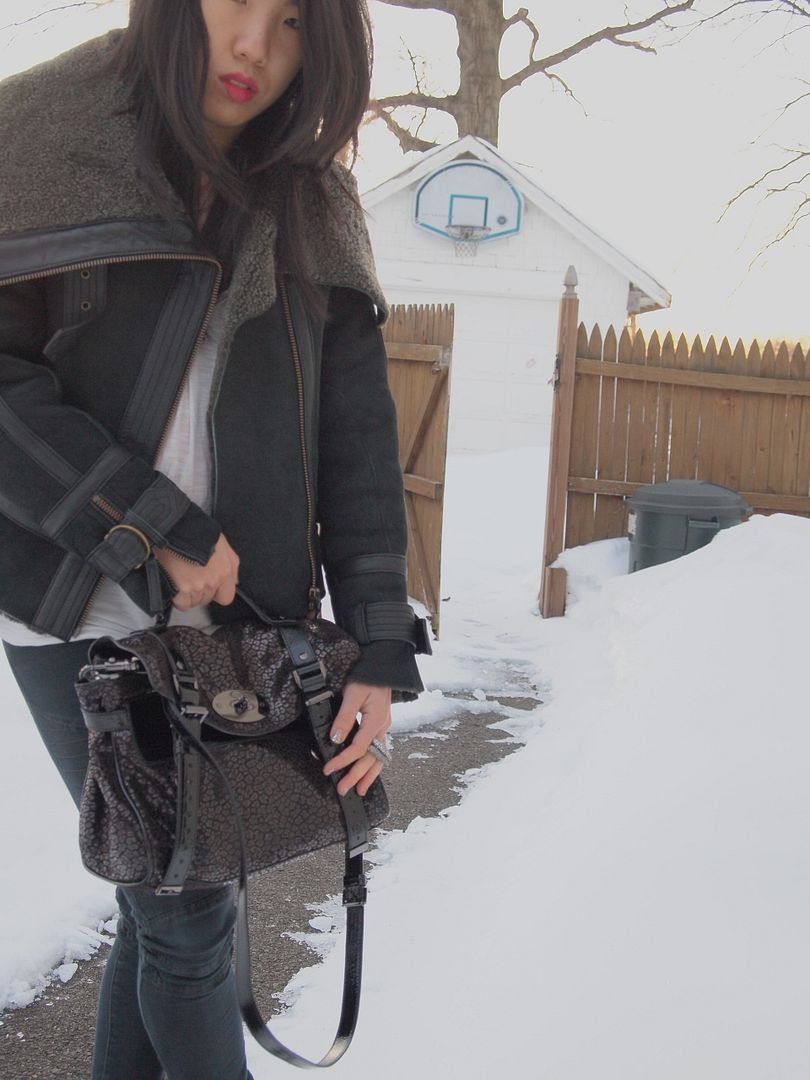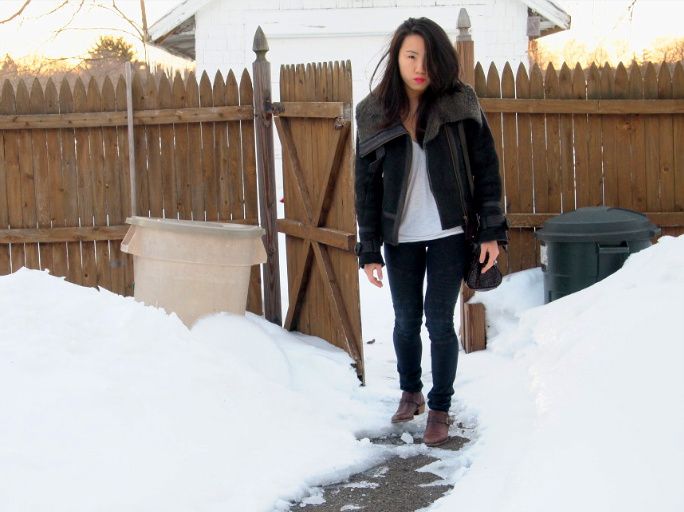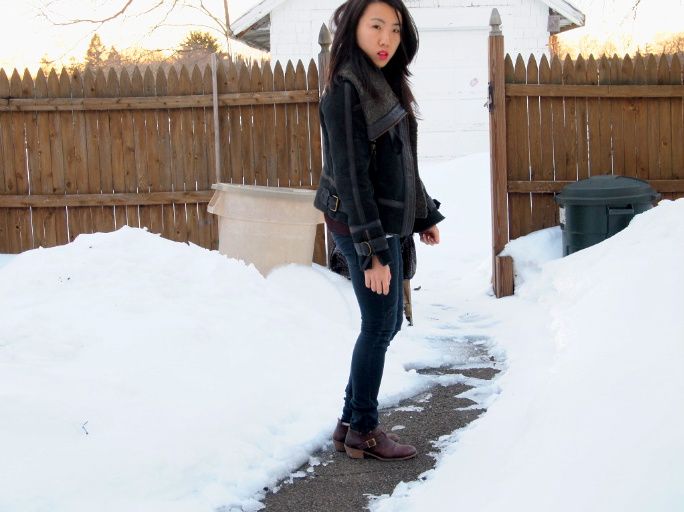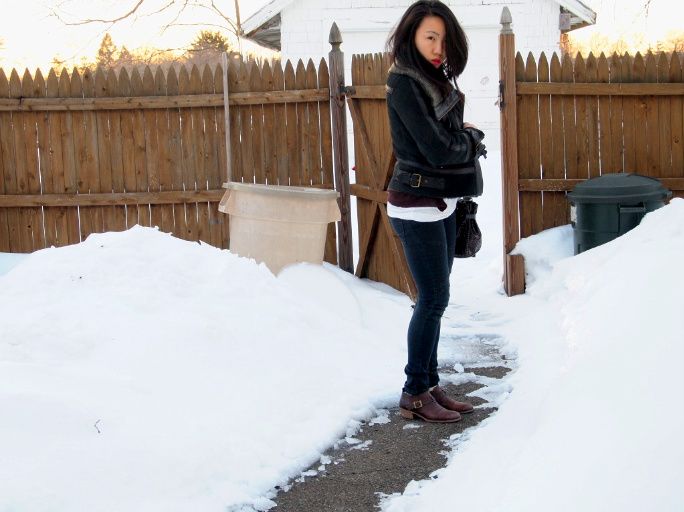 (bottoms: Current Elliott| top: Urban Outfitters |cardi: J.Crew |jacket: Topshop |shoes: Charles David Rally |bag: Mulberry Alexa |ring: Made Her Think)
Lipstain: Revlon Just Bitten in Flame
I finally fulfilled my need for a shearling jacket. This one is everything that I hoped for, warm and comfortable and big enough to wear layers underneath without being uncomfortable. Also these shoes are an awesome purchase.. unfortunately I can't be wearing heels all the time and these have replaced all other shoes for pure comfort and style.