I'm off to Miami early Friday morning until Monday night. A well deserved vacation with a bunch of girls on my volleyball team. Hopefully it's nice and warm down there, after today's mini hurricane that plagued us, decent weather will be welcoming. As my coworker said, it rained so hard and the wind was so strong that people's Christmas lights were getting blown off.. and do you know how long it takes to put those things up??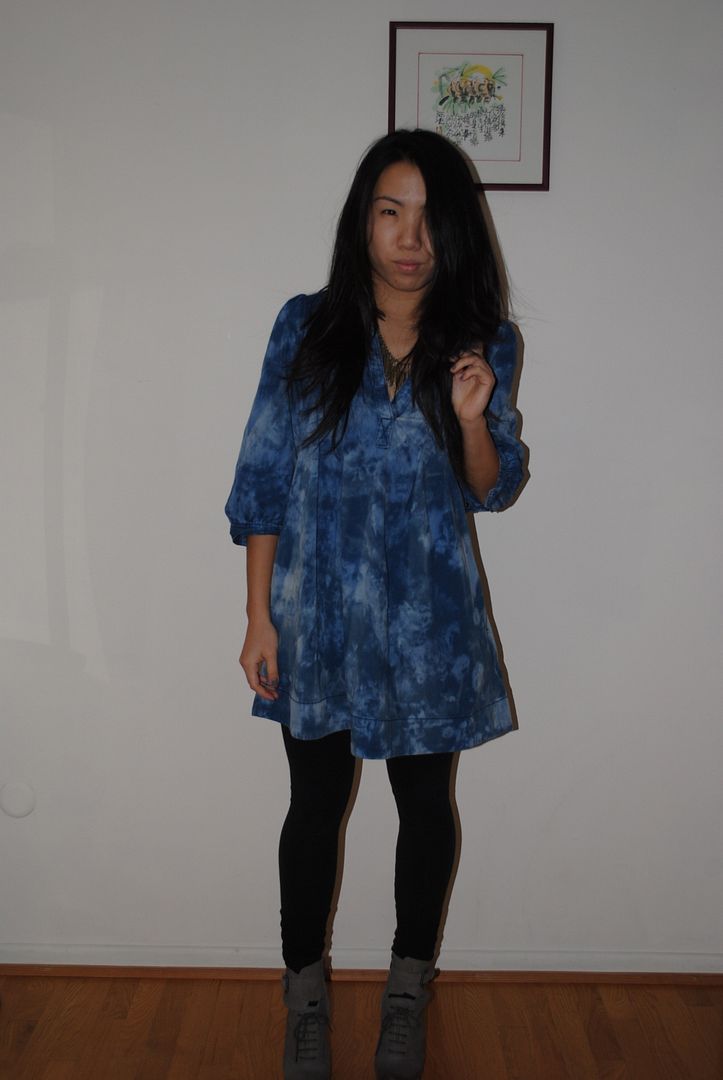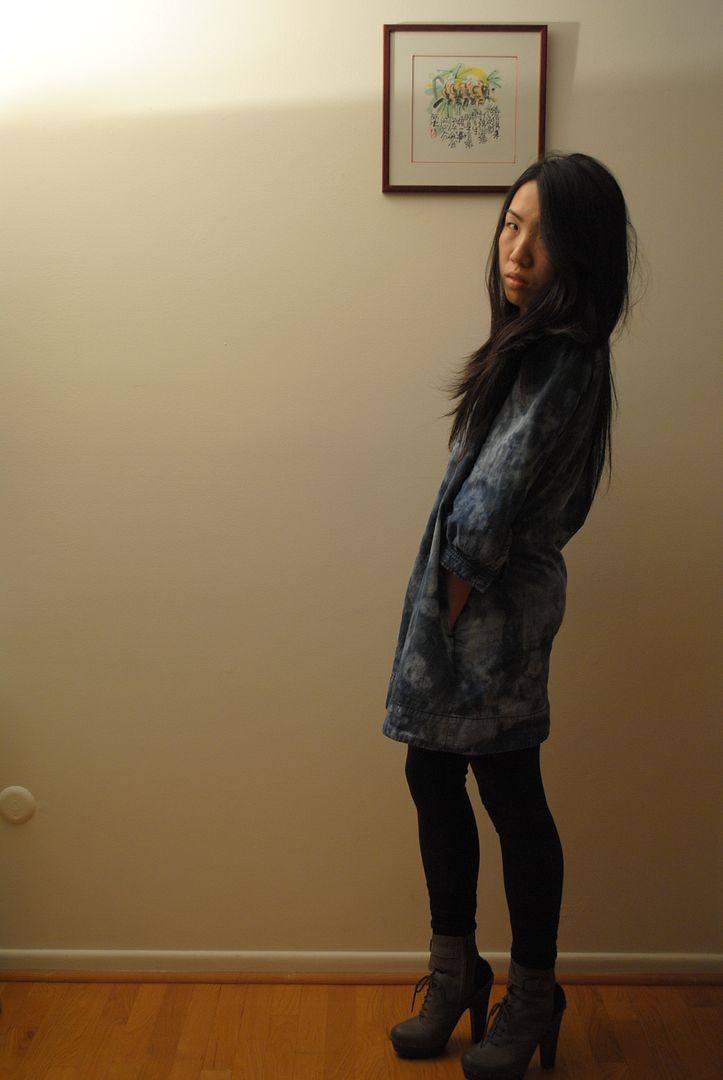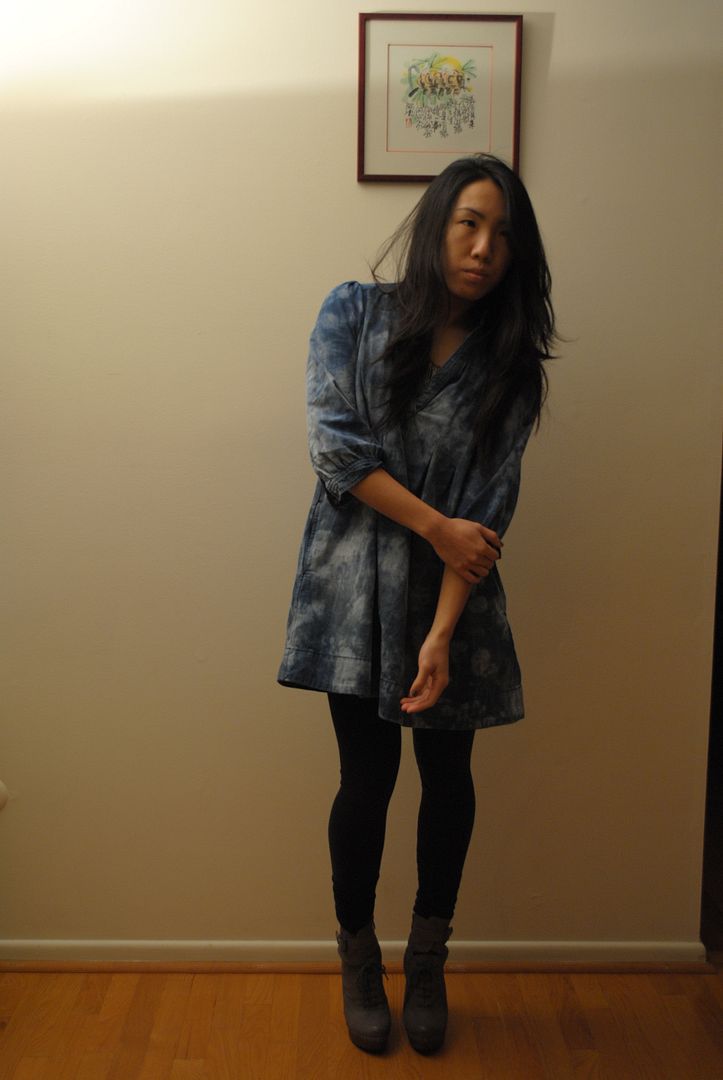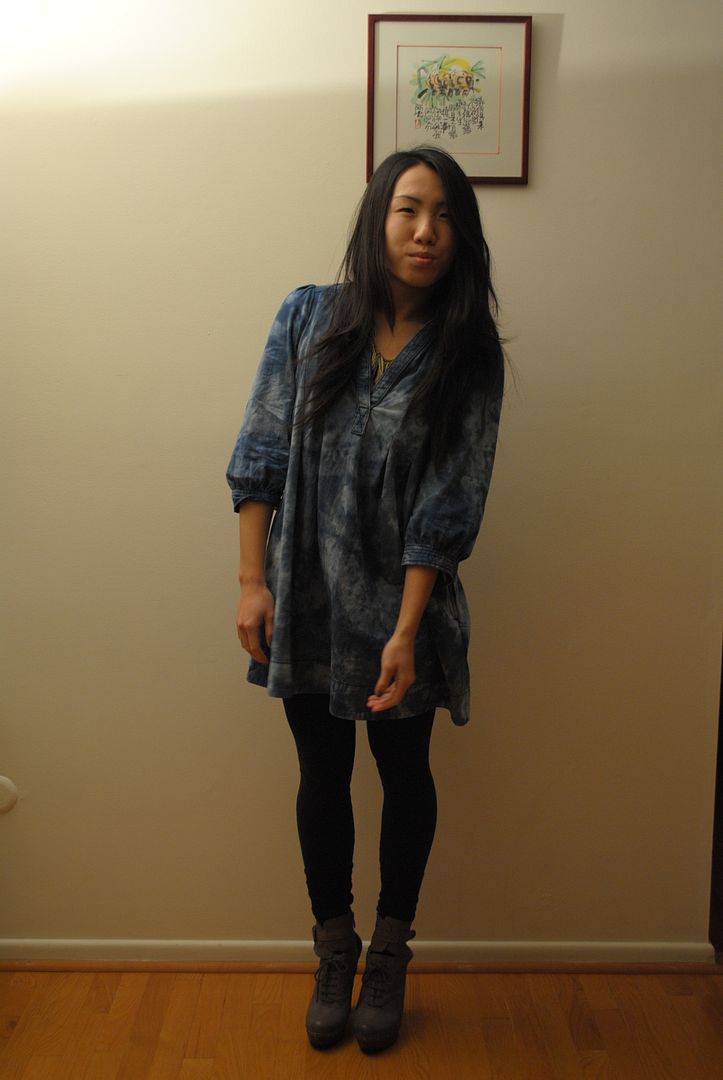 (dress: Current Elliott |shoes: Sam Edelman Falken |leggings: American Apparel |necklace: Forever 21)

I'll definitely be keeping this dress for if/when I get pregnant
, which isn't remotely soon but these are the things I think of. It was called "The Artist Smock" dress, a perfectly fitting name because it reminds me of the days when I was in elementary/middle school and had to participate in art. Those were the days..