Yesterday, my mom and I put the Christmas tree up. We've had the same Christmas tree for as long as I can remember and it's a lot more work than the trees nowadays with lights already on them. I even saw a couple in the airplane Sky Mall catalog that were completely decorated as well. I grunted and groaned through the process of getting the tree put together, but once we got to the lights and ornaments, I definitely started to feel in the Christmas spirit. The end result is really pretty.. I am a sucker for cute little toy ornaments and we have plenty. Now all I need to do is put some real presents under the tree. I'll put pictures up of it in a later post.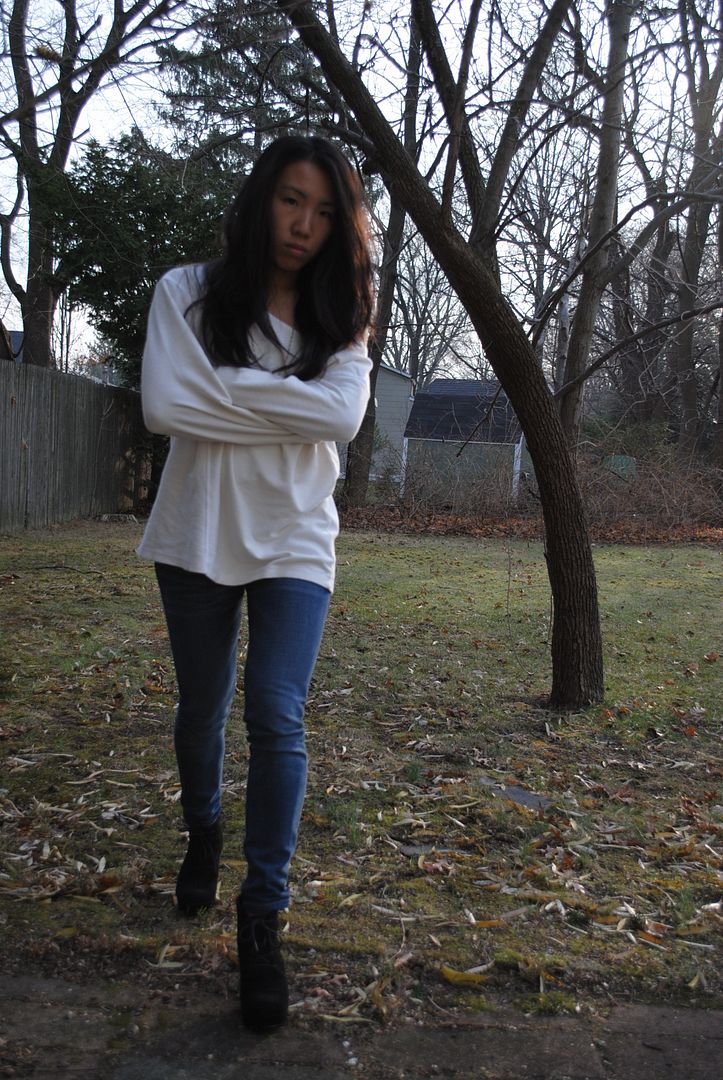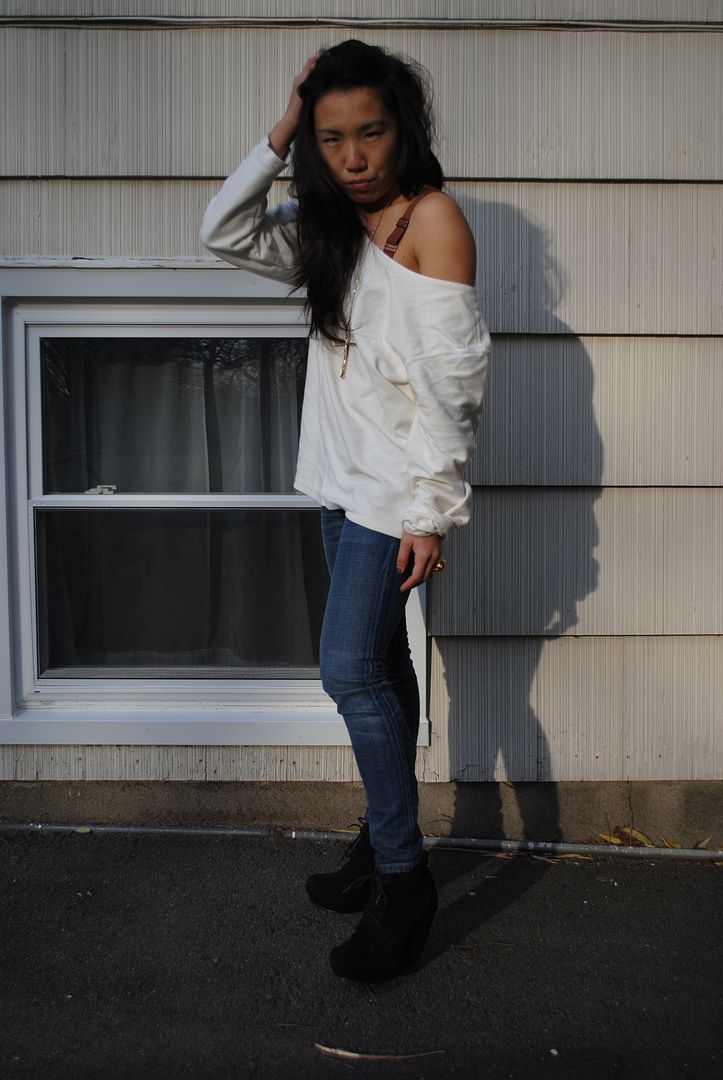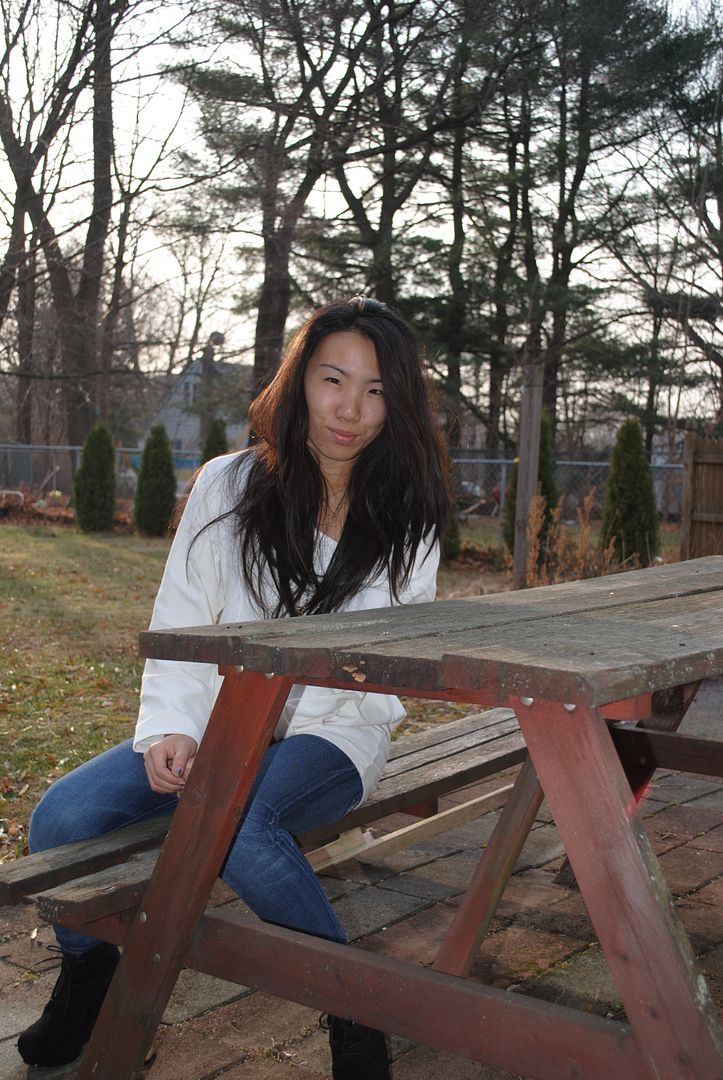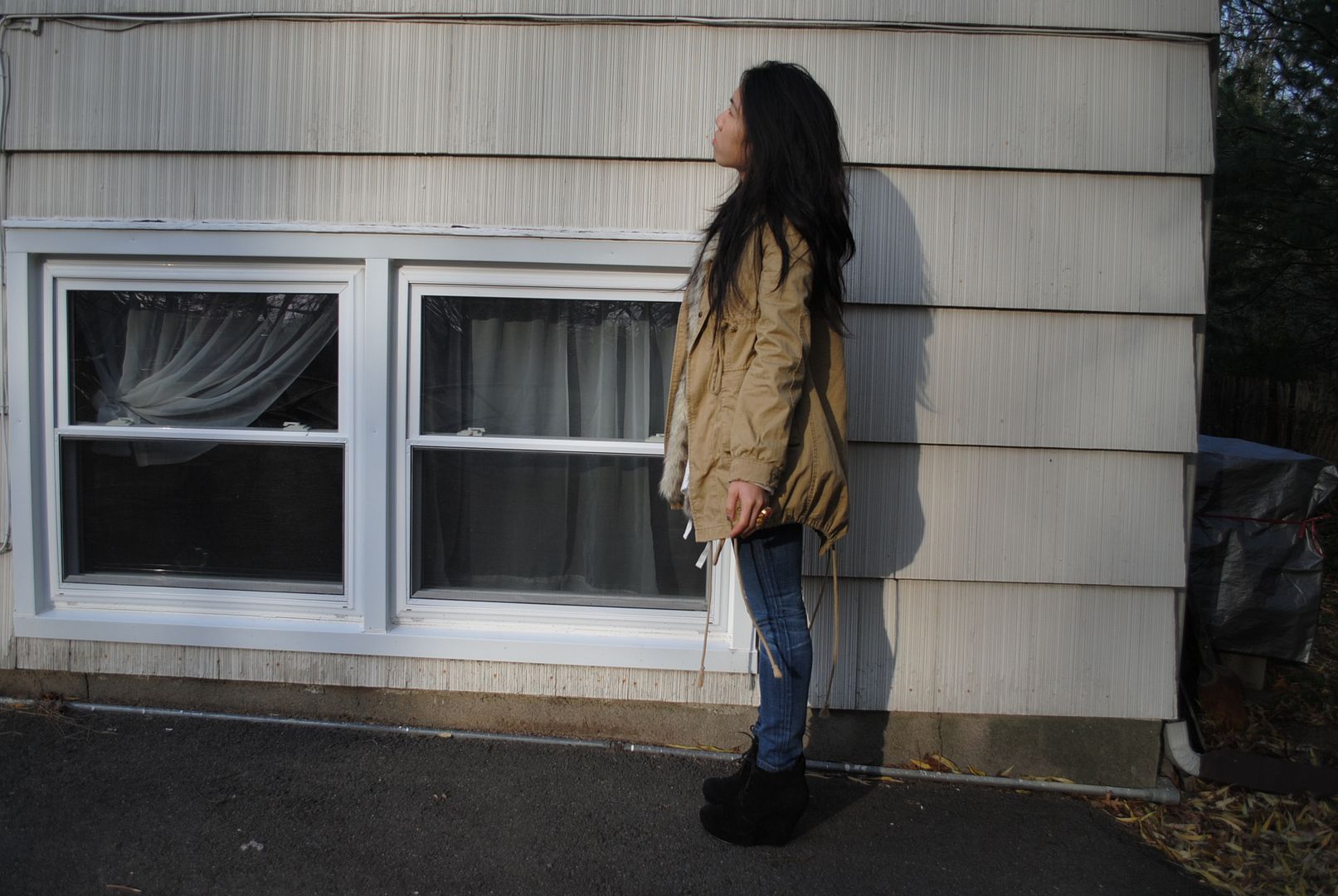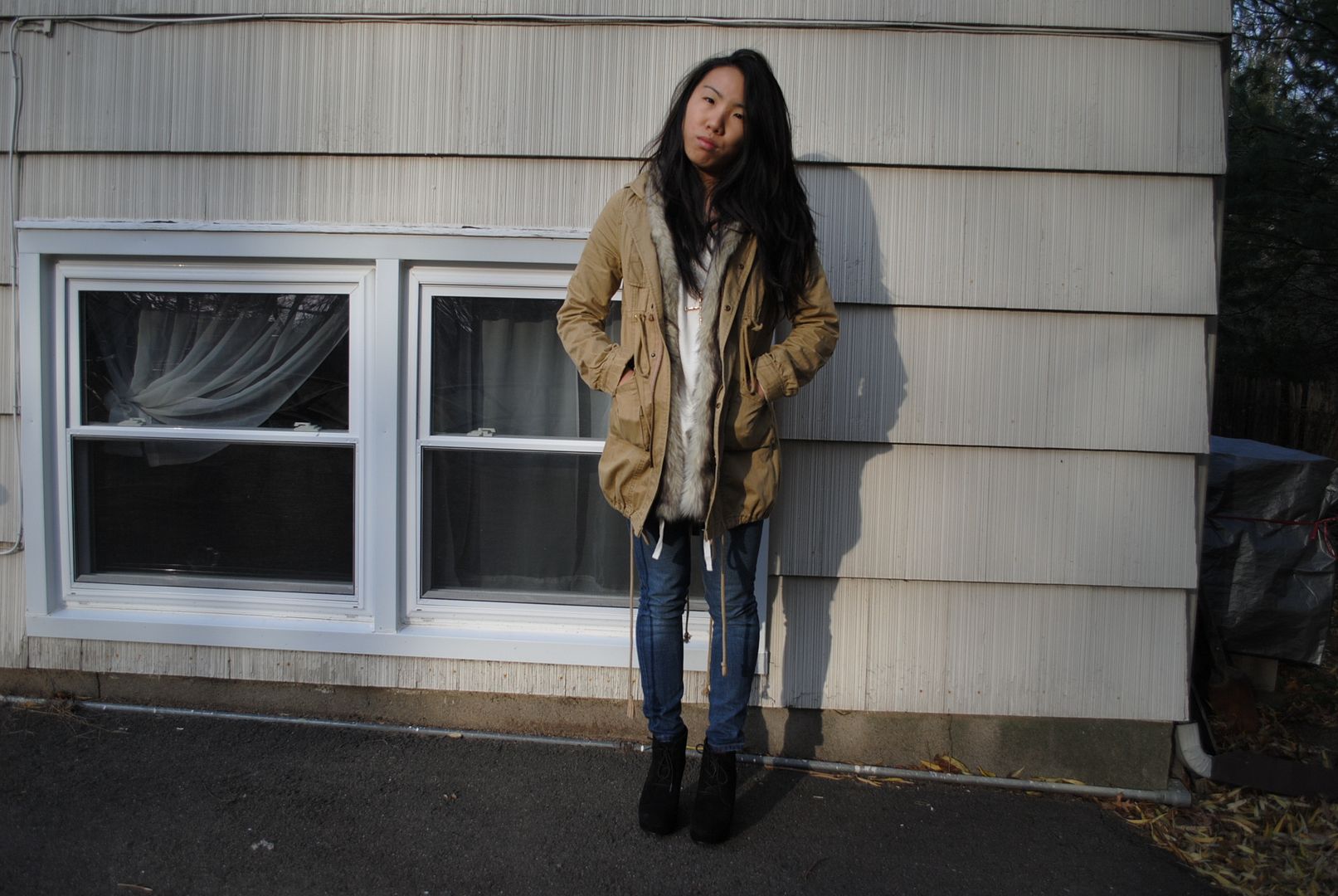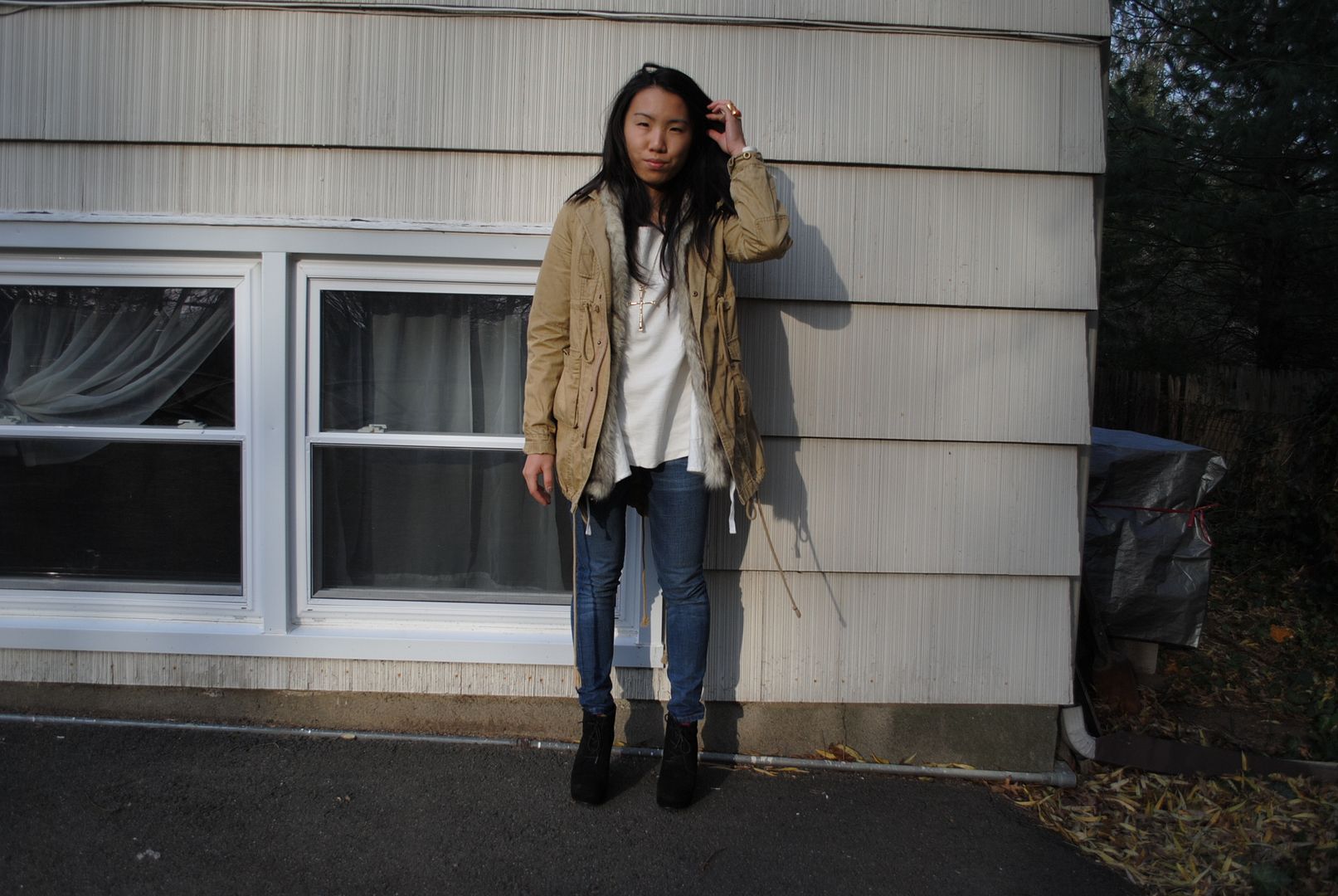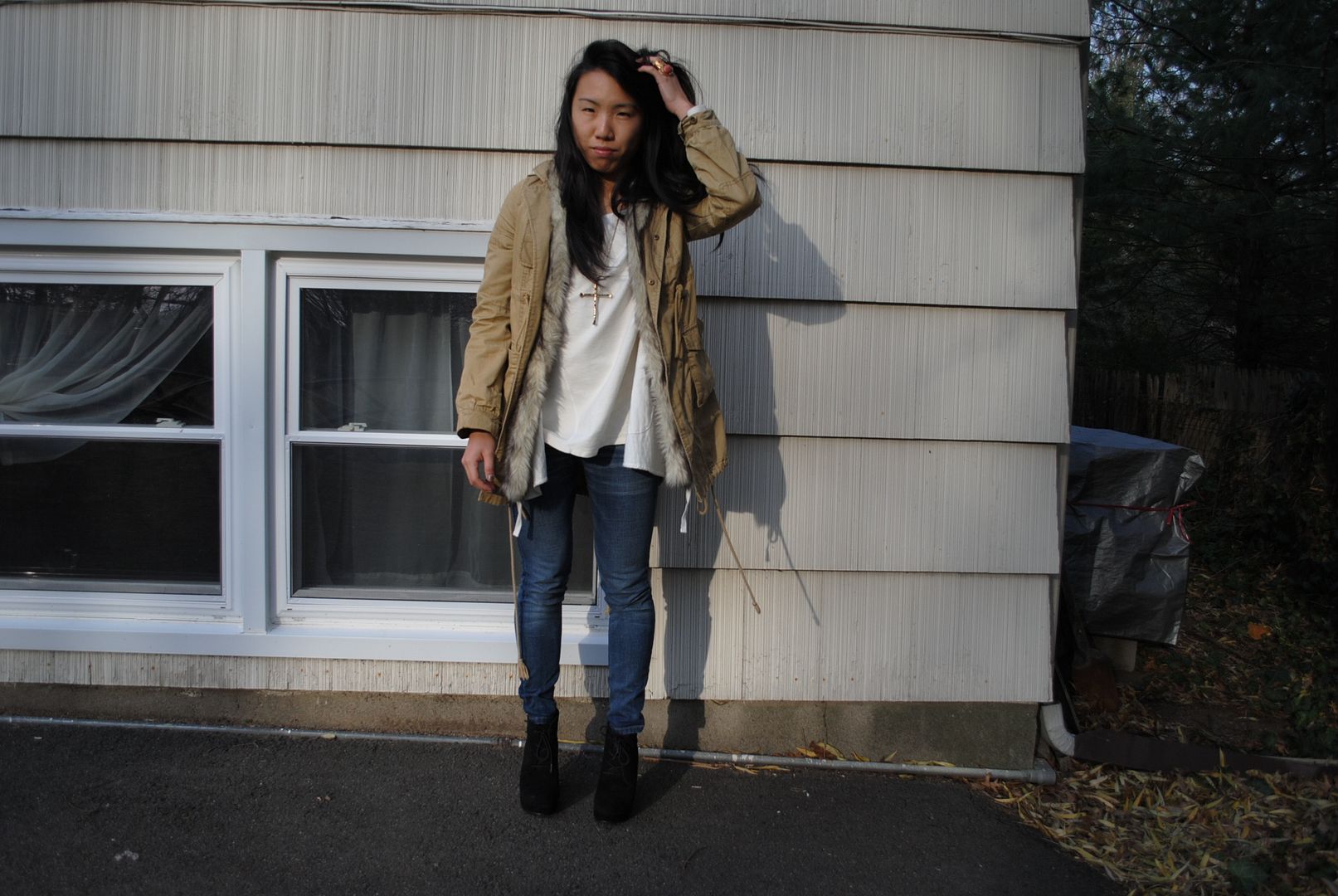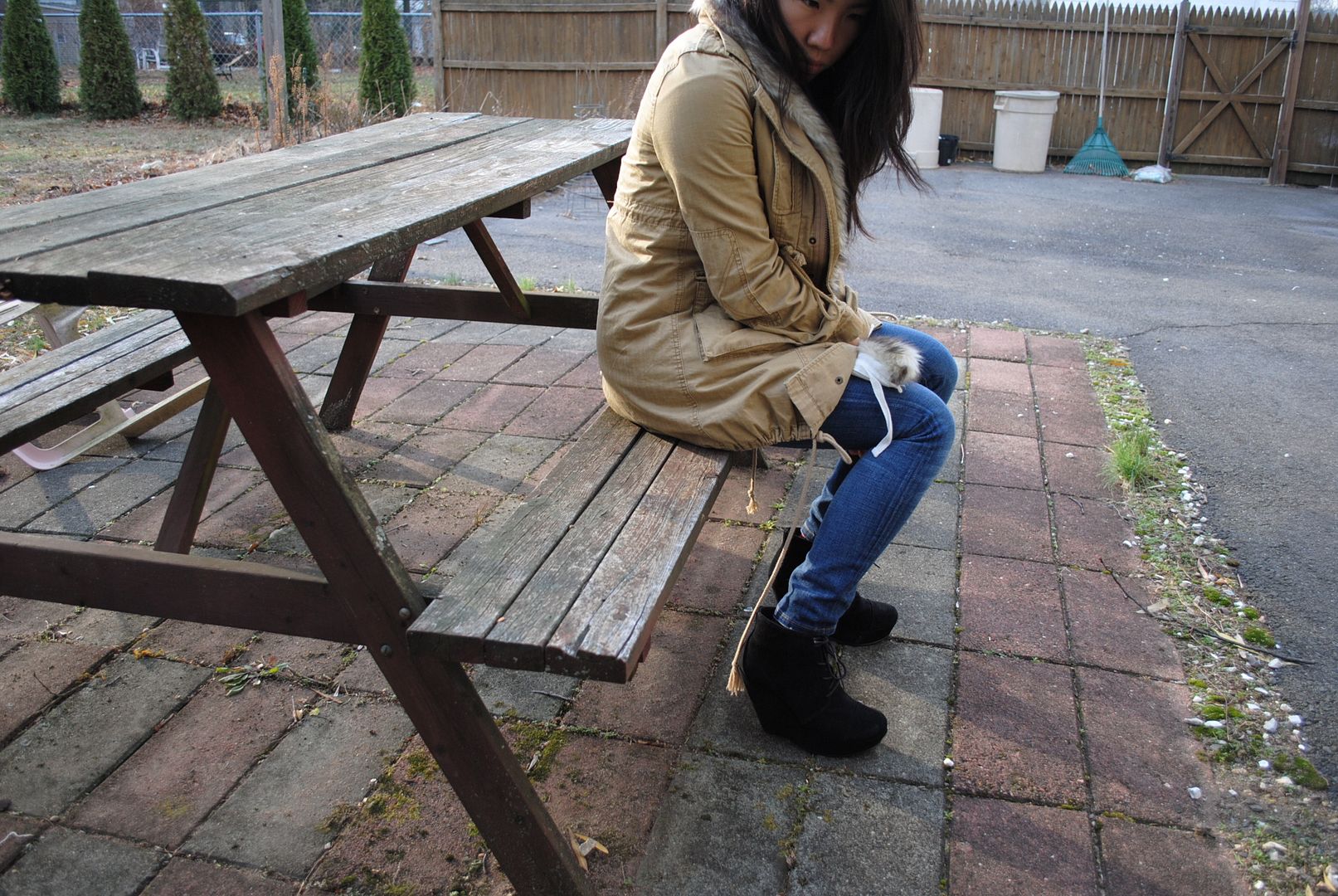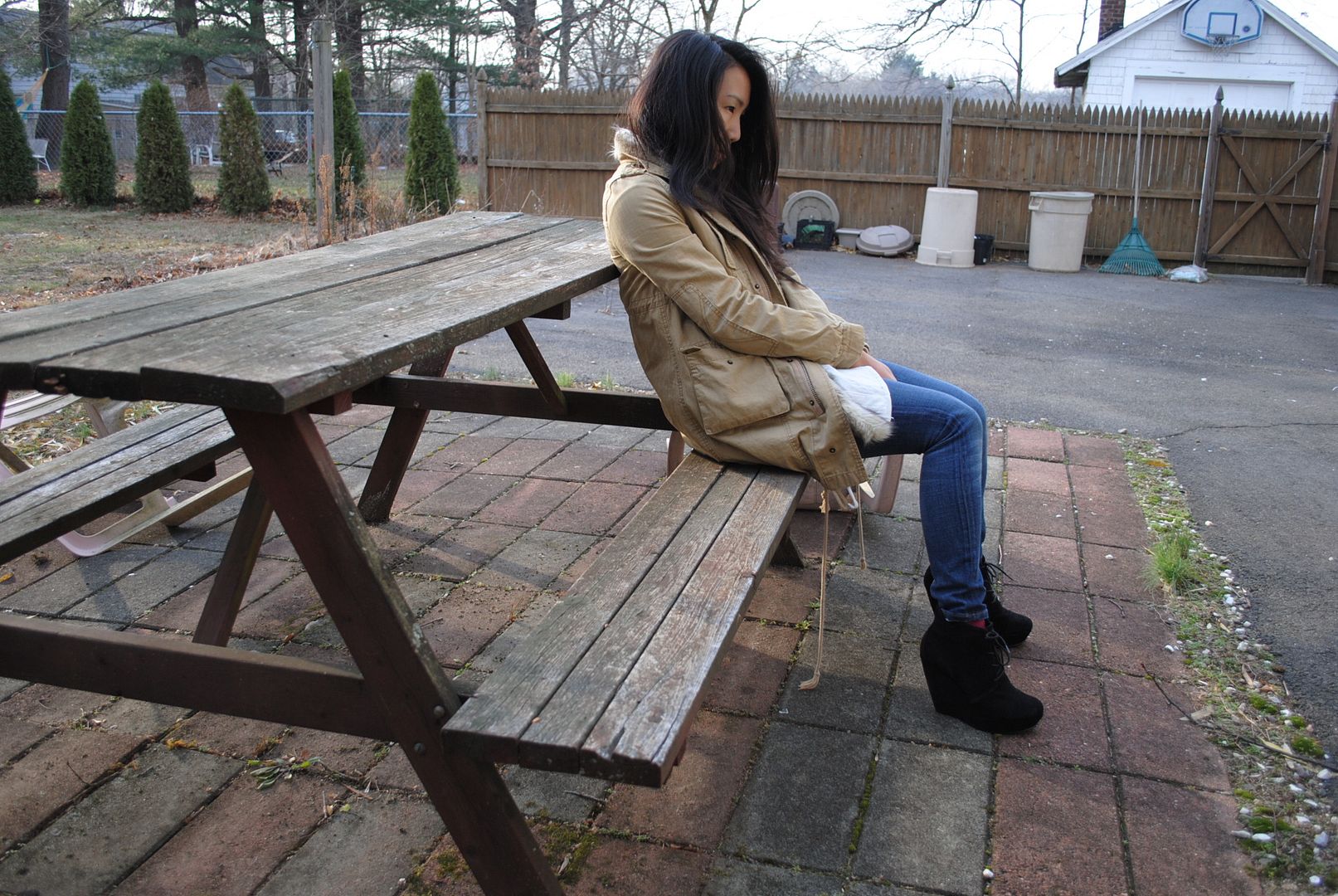 (jacket: Free People |top: Erin Wasson x RVCA |bottom: Current Elliott |shoes: Asos |necklace: Lowluv x Erin Wasson |ring: YSL |bra: VPL)

The jeans are actually cropped skinny's, sad/good that they actually fit me almost like normal jeans should...