Remnants of Hurricaine Earl were supposed to pass through making it hot and muggy outside today, however it's cooled down now significantly. No wind at all yet, although I was looking forward to a nice storm. For some reason I felt the urge to walk around in the pouring rain.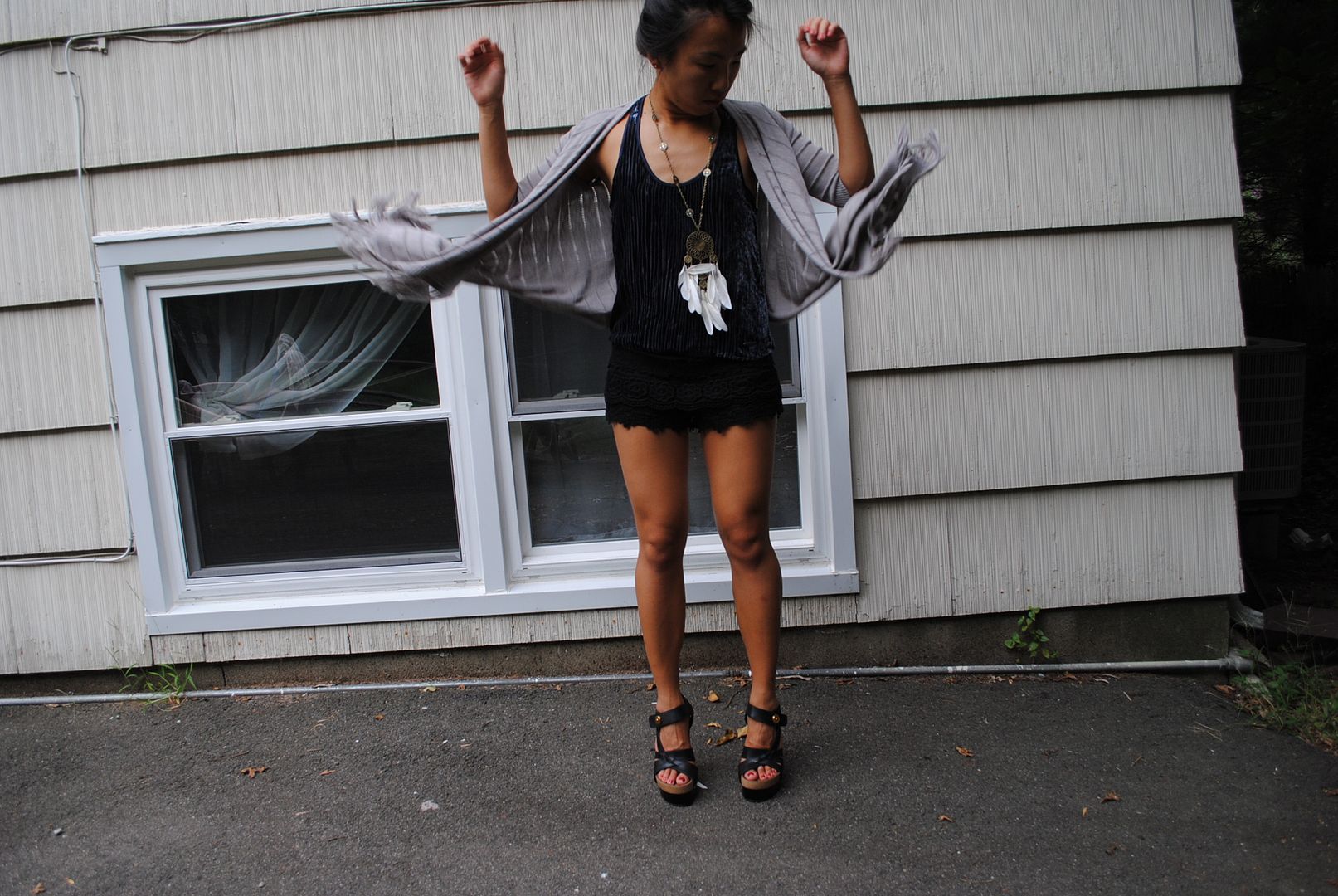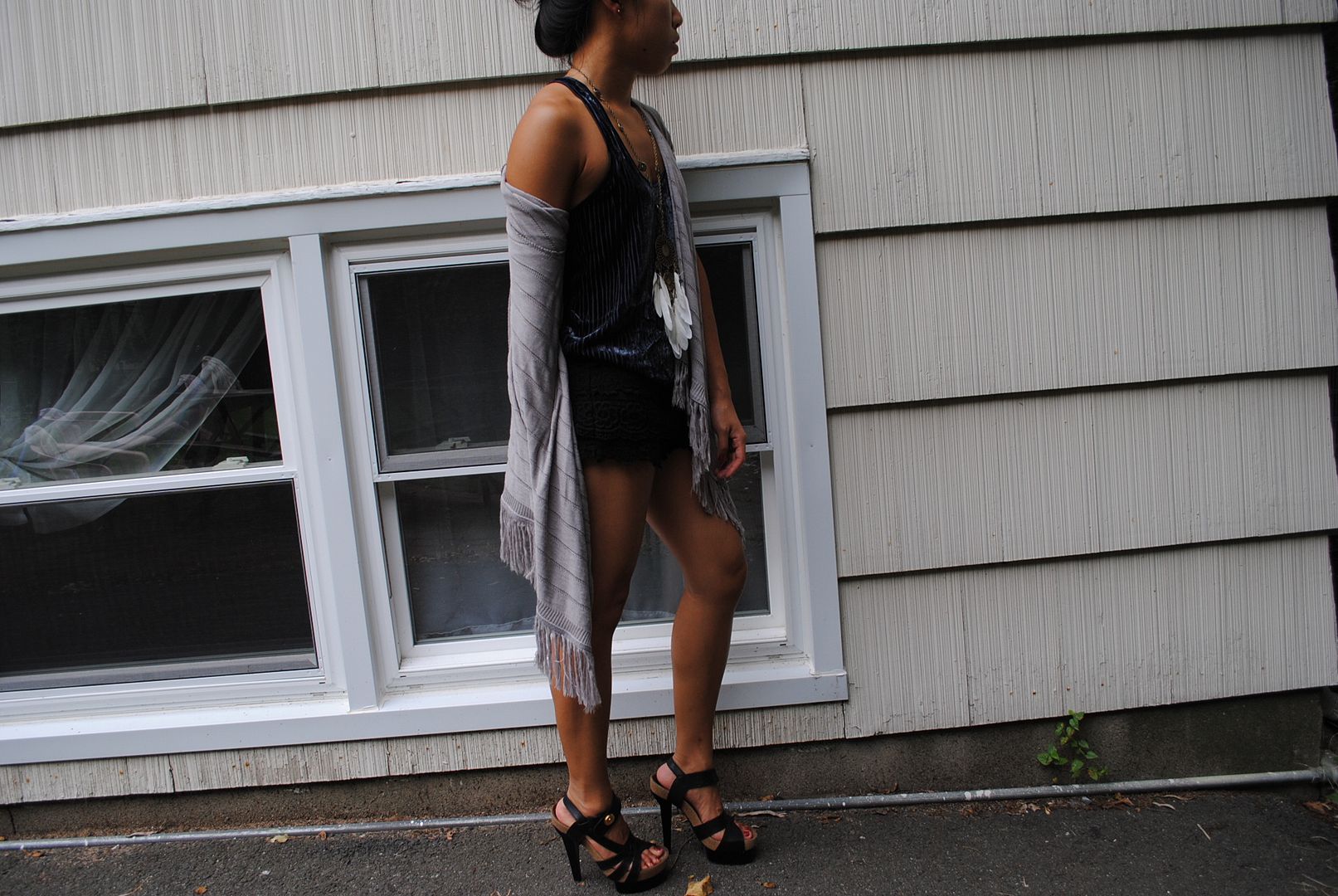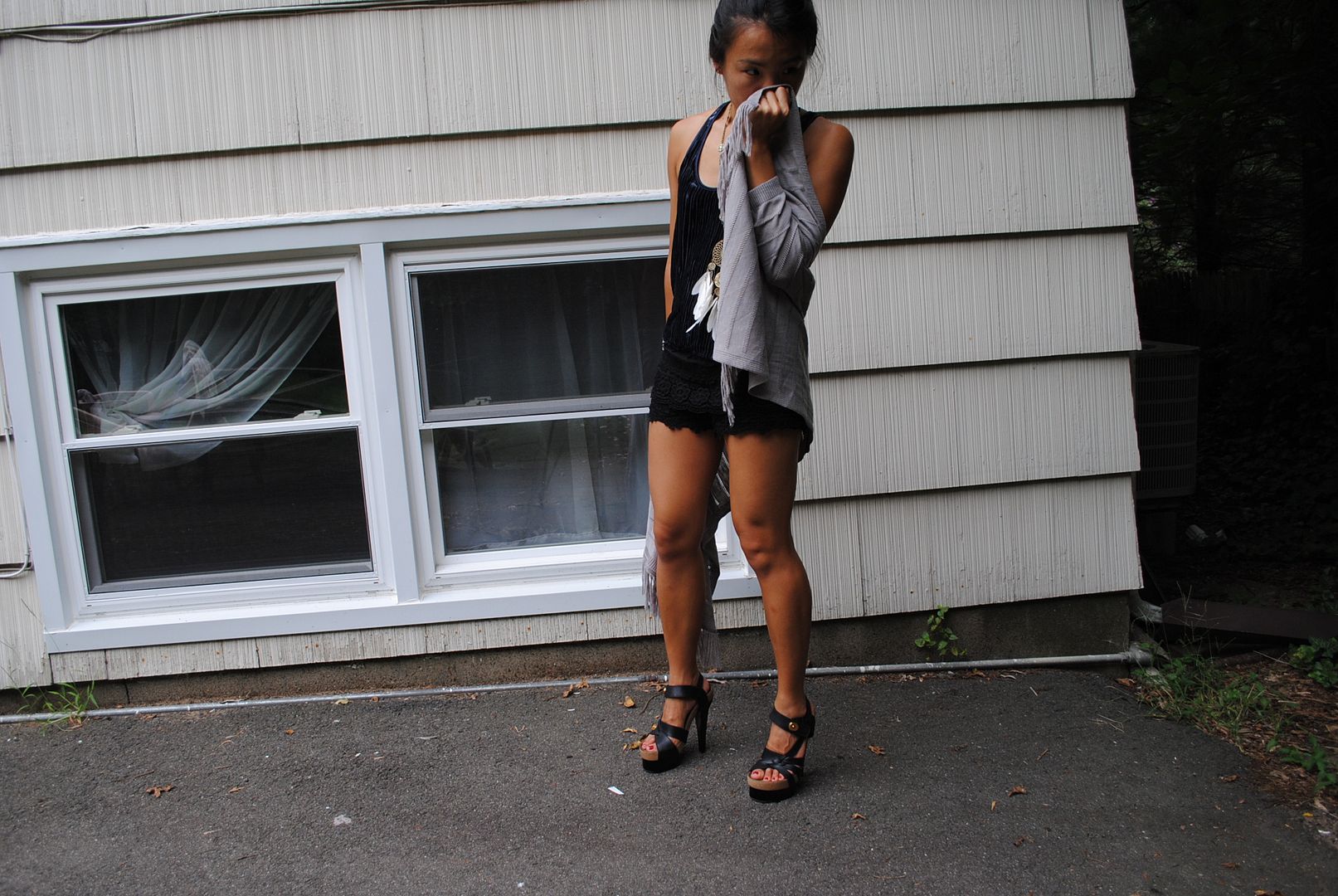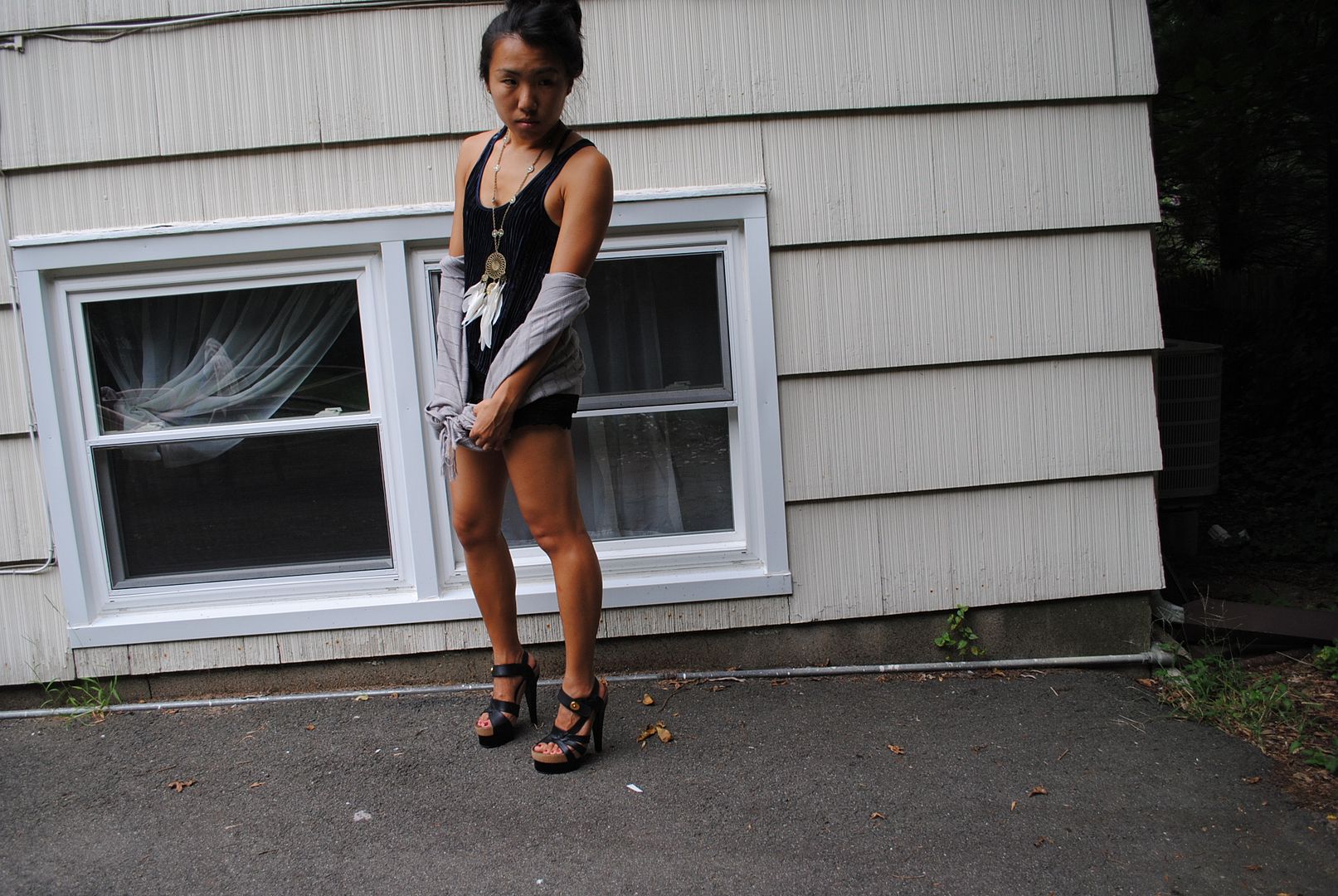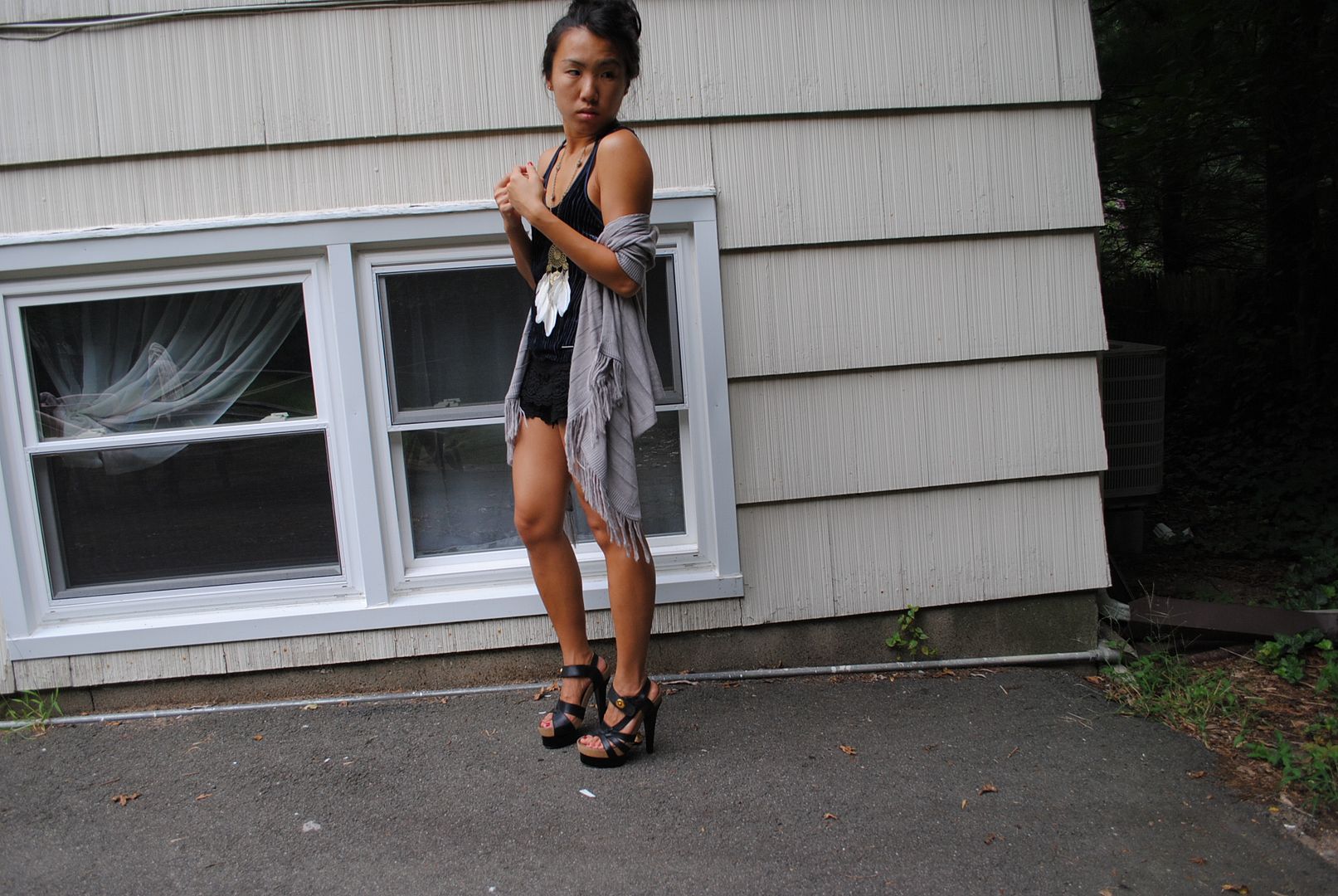 (top: Abercrombie & Fitch |shorts: Urban Outfitters |sweater: Forever 21 |shoes: Balenciaga |necklace: Forever 21)
The shorts were a great buy from Urban Outfitters, the crochet detailing makes the illusion of a skirt but they truly are shorts. Available here.