I have officially stocked up on skinny cargo pants for work. Perfect that they are not remotely jean/denim like in any way.. and they are everywhere for this fall/winter so it wasn't hard to find affordable ones (the pair below is from Forever 21).
My co-worker asked if my shoes were
Rag & Bone
, I told her they were not and were a fraction of the price from Asos. I also plan on living in these for work. They are absolutely perfect, a slight wedge, which make them comfortable enough to spend the day in. I did try walking around them for a whole night in the city which was a mistake considering it was only the second day of me wearing them. Hopefully after they've been broken in, I'll be able to handle a little more walking in them.
Funny enough, as I'm writing this post, I noticed that pretty much everything I am wearing is stuff I pretty much want to live in for fall/winter. I love this shirt for some odd reason, there really isn't anything particularly special about it, it's comfortable and slightly oversized. I'm not quite sure what exactly draws me to it, but I have a tendency to purchase items and find out whether I love it or not by the number of times I grab it to wear.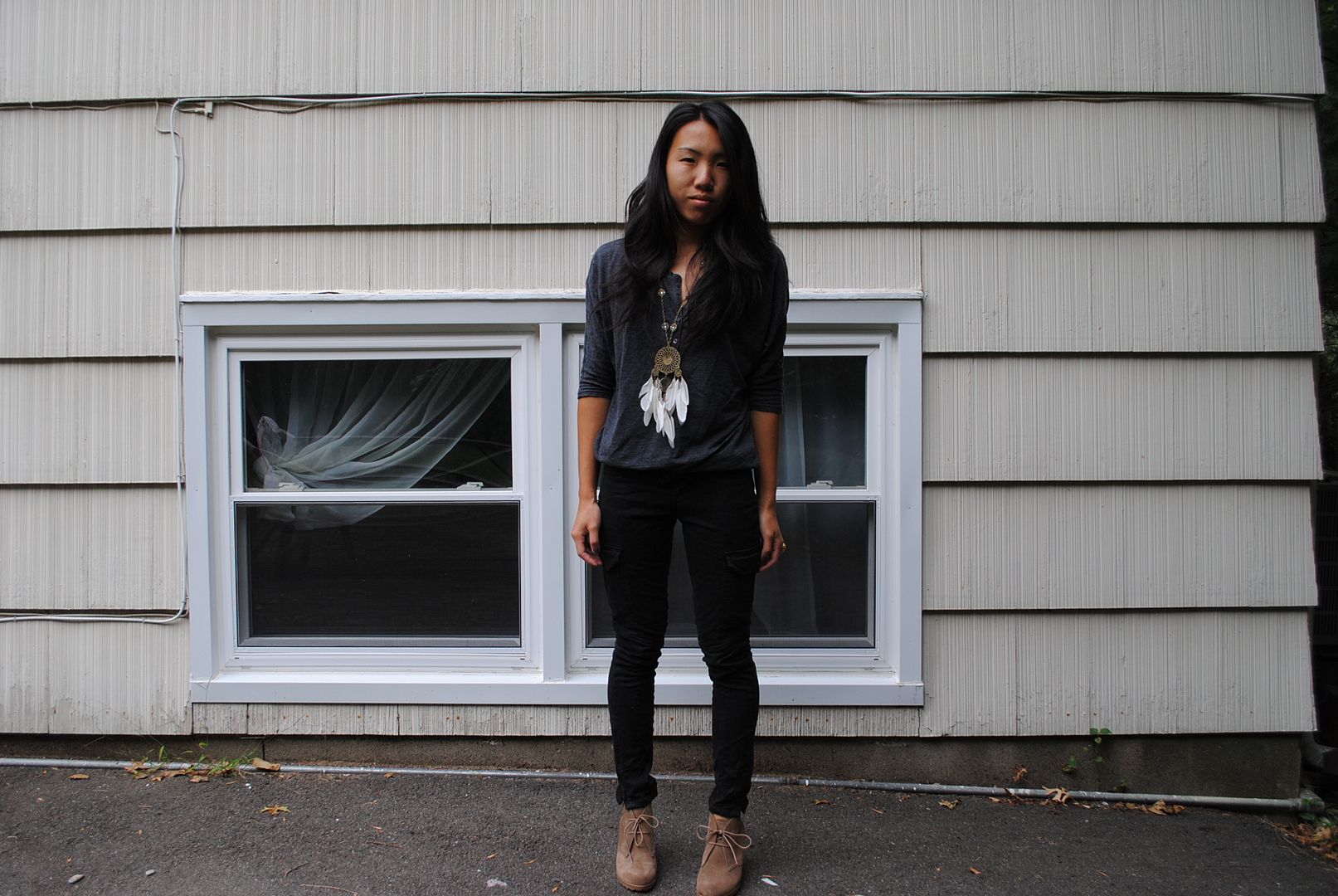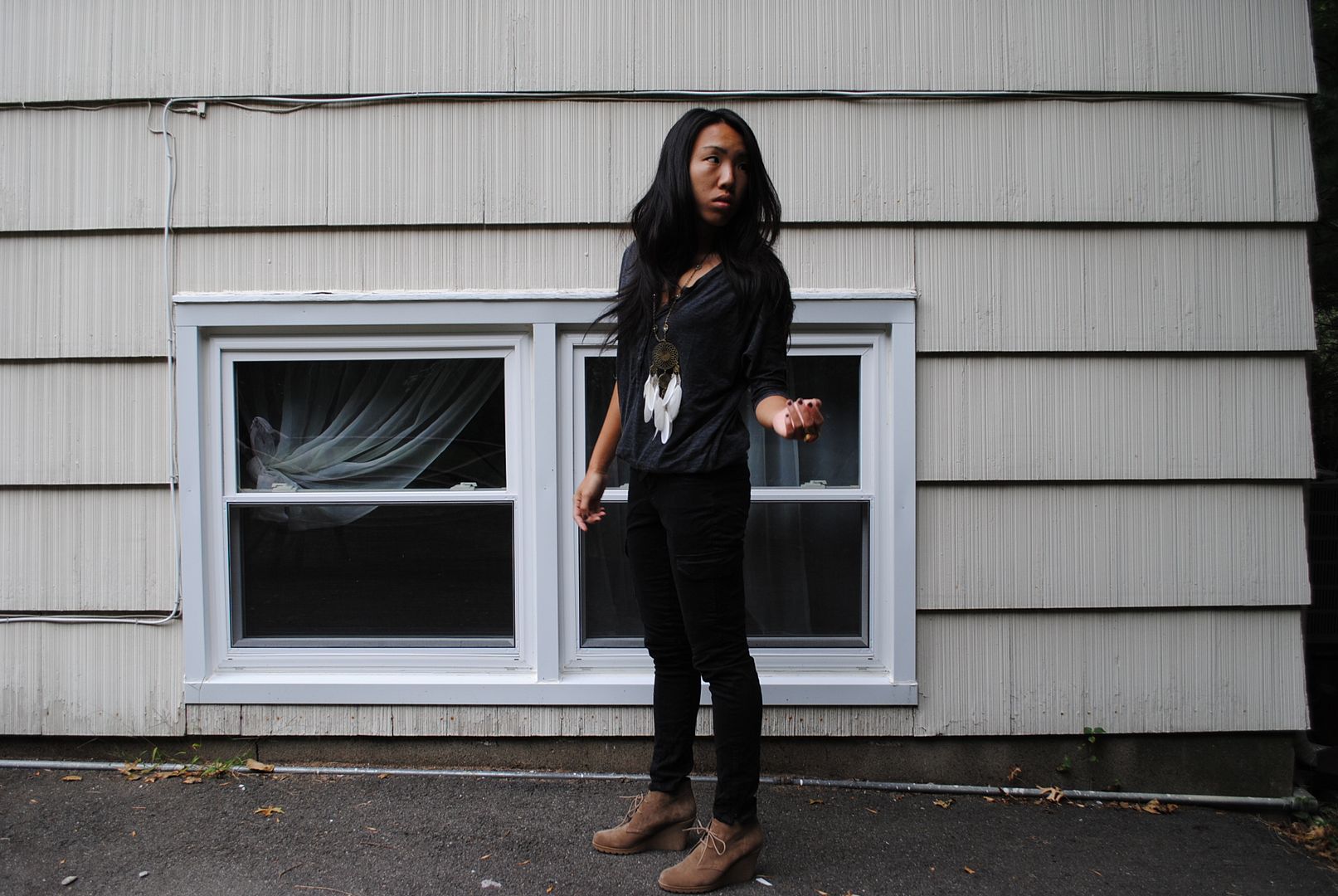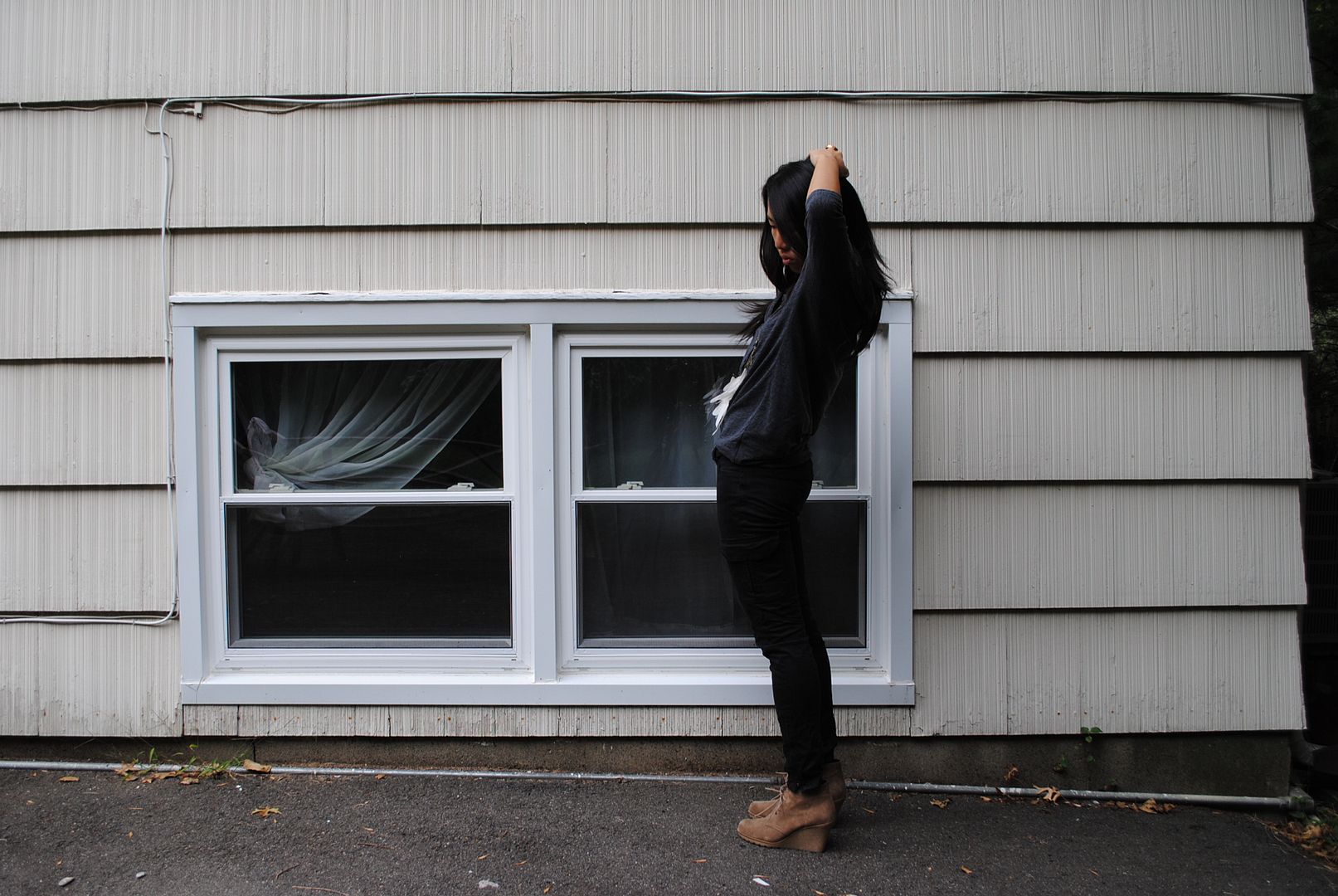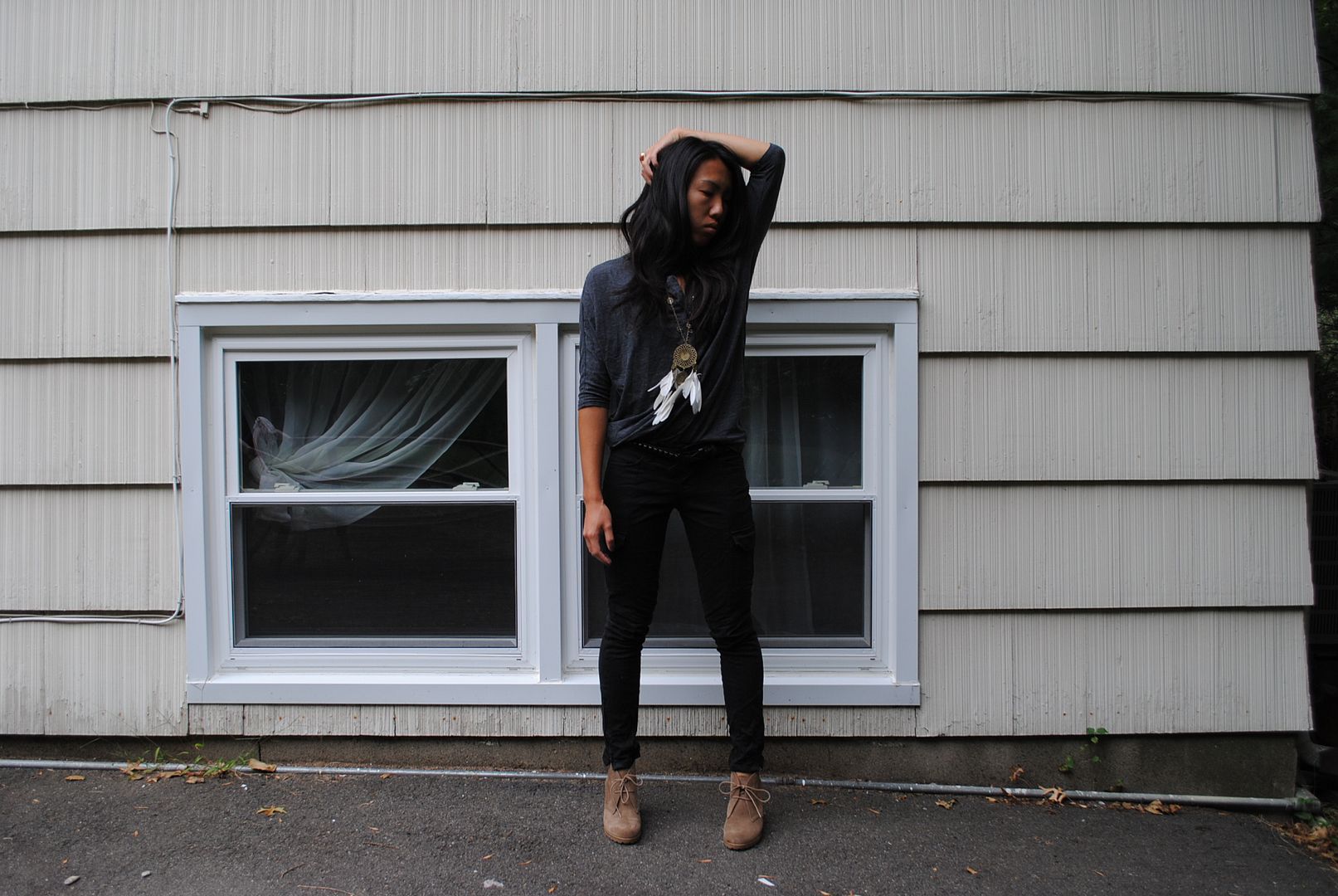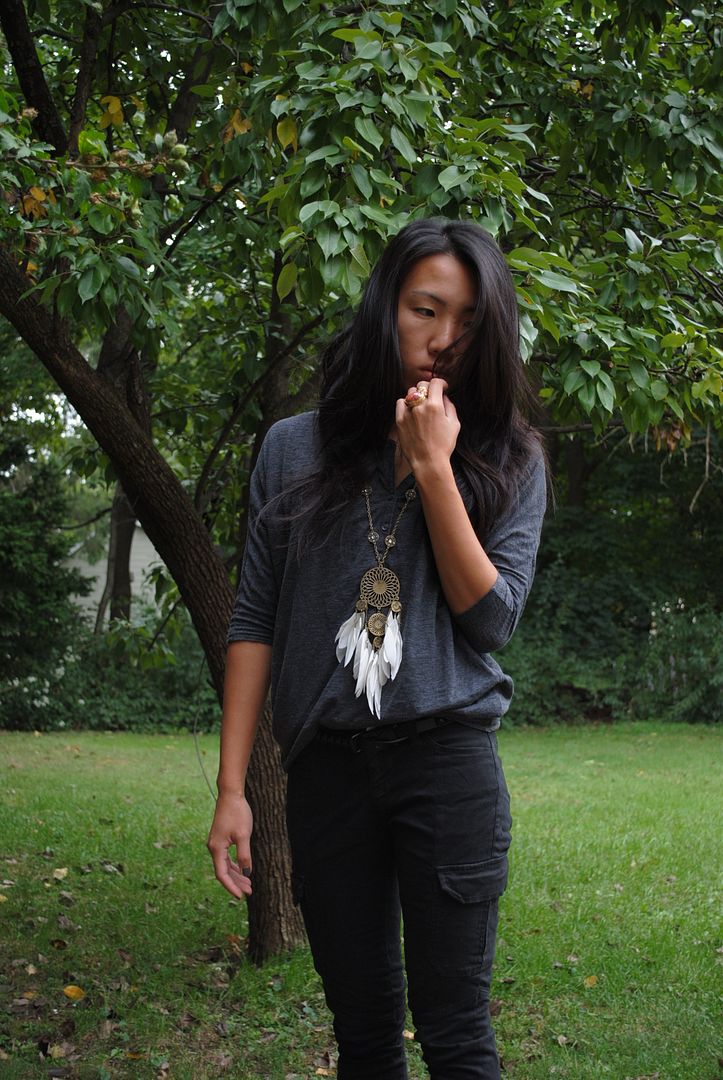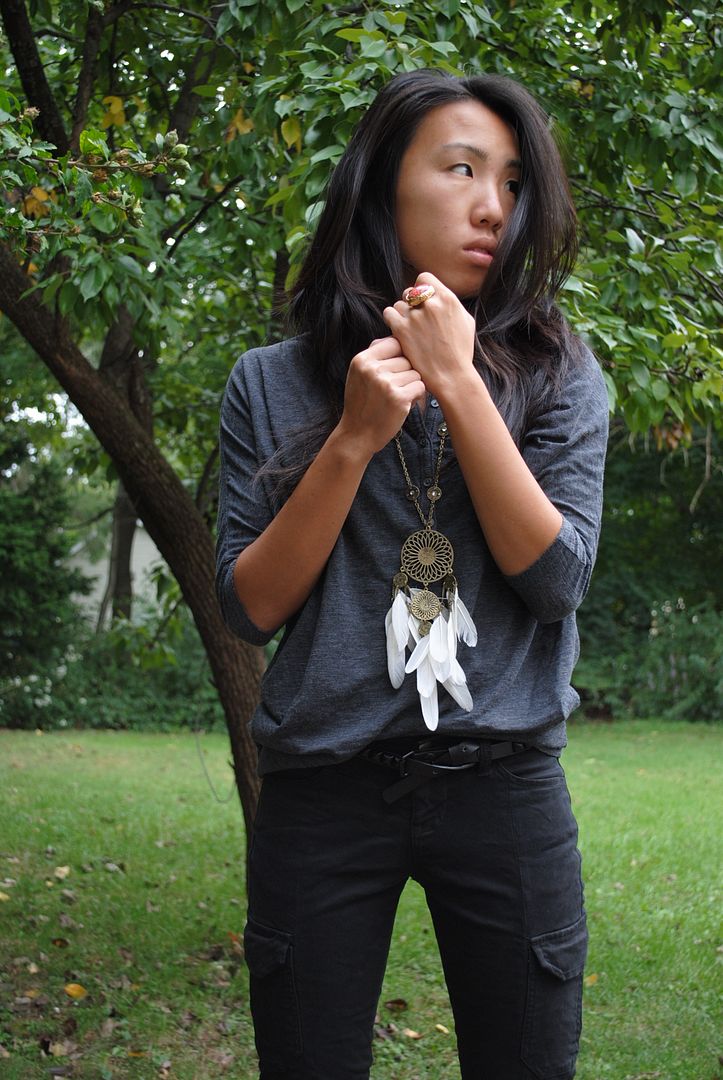 (pants & necklace: Forever 21 |top: H&M |shoes: Asos |ring: YSL)