I had a little mini freak out at work today.. while I called it a midlife crisis, my friend called it a quarter life crisis. Trying to figure out what I'm going to do with the rest of my life.. seems a bit dramatic, but I think I've decided to go back to school for something.. if I don't do it soon, I'll probably never go back considering I suck at studying, partially due to the fact due to the fact that I had no idea what I wanted to do with the rest of my life back then either.
The same friend also said when a friend gets their life together, it's great motivation for yourself to do so as well. This is all coming about because my boyfriend managed to get the dream job he wanted out in Detroit.. sad for me, but great for him. I guess it's making me want things to fall into place for myself..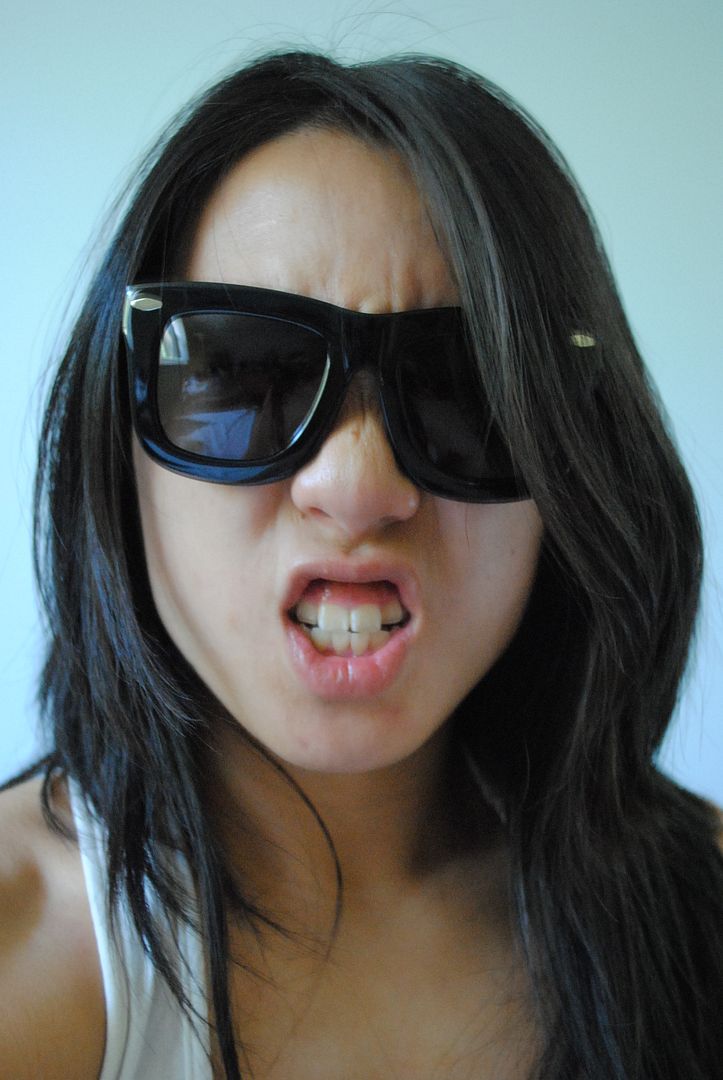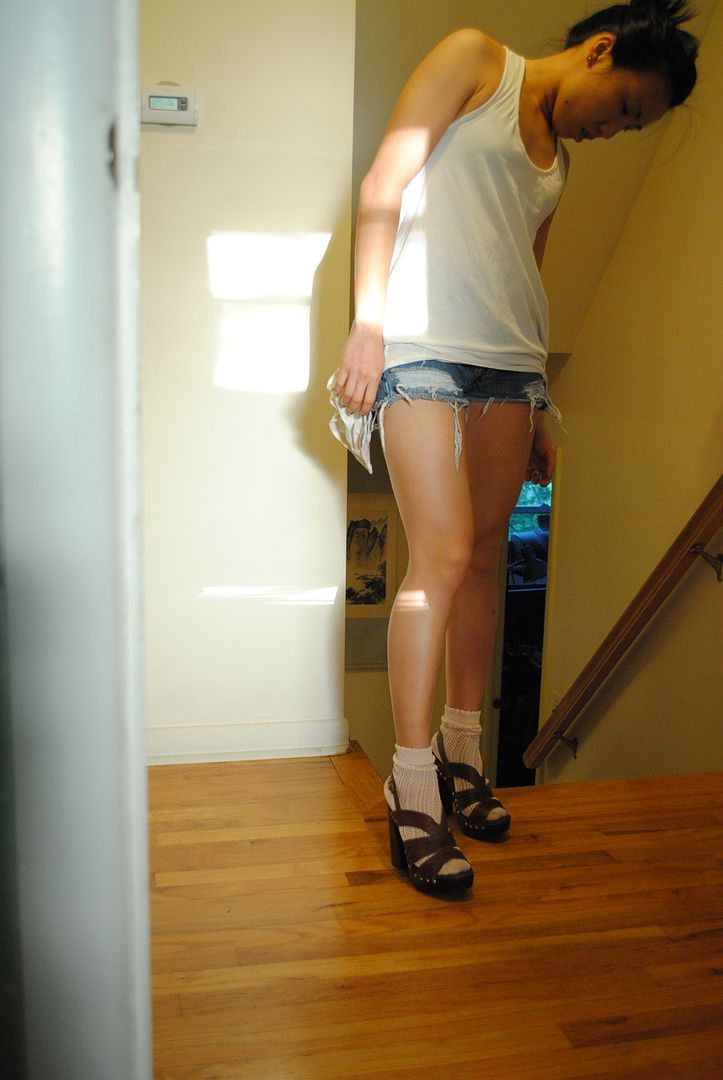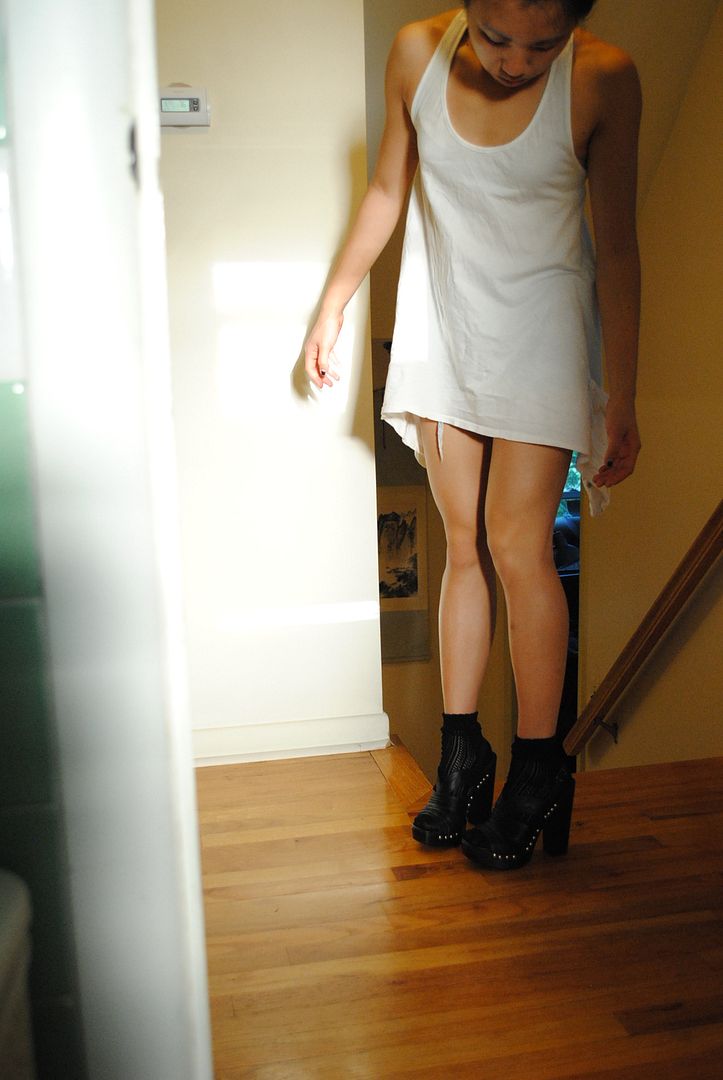 (
sunglasses: Grey Ant top & shorts: Urban Outfitters socks: Cynthia Rowley shoes: Steve Madden Melrow)
My quest for shorts has been quenched, I purchased them from Urban Outfitters, they are part of the Urban Renewal brand, so I just had to buy 10 and hope that at least one pair fit since the sizing was not standard at all, they can be purchased
here
. I just felt more comfortable not making my own cutoffs since I didn't know what size I was in Levi's anyway.. but now I do so maybe next time! The shoes are the same as in my last post, my indecisiveness of what colors to keep, hopefully the naturals come in this week so I can show you guys those as well.