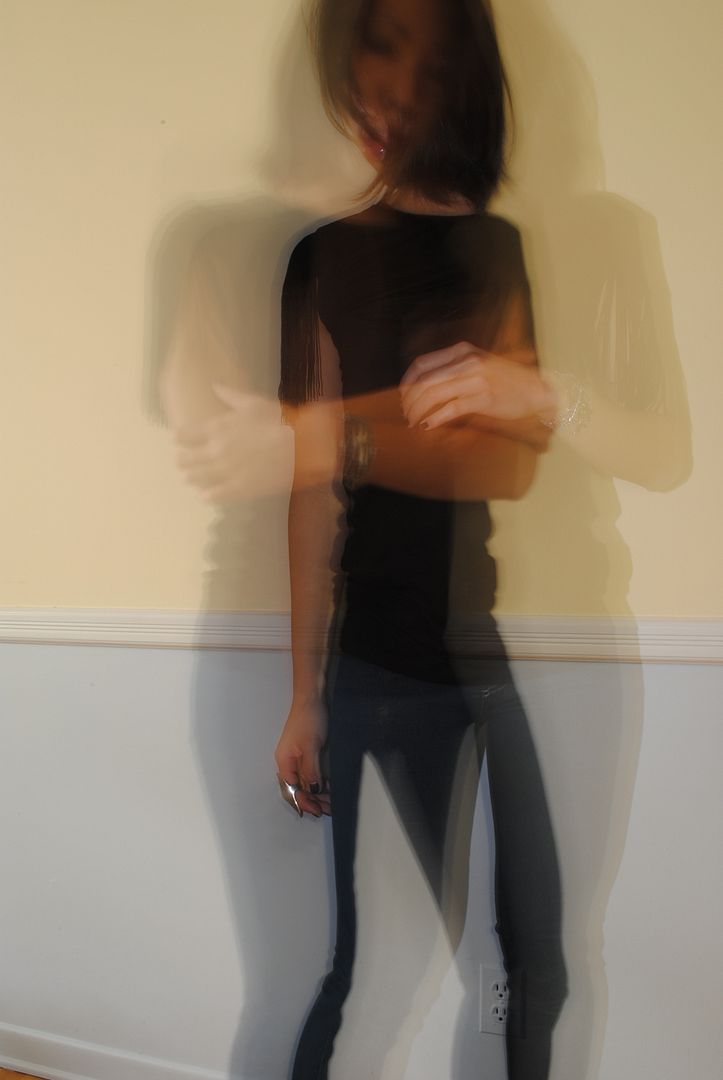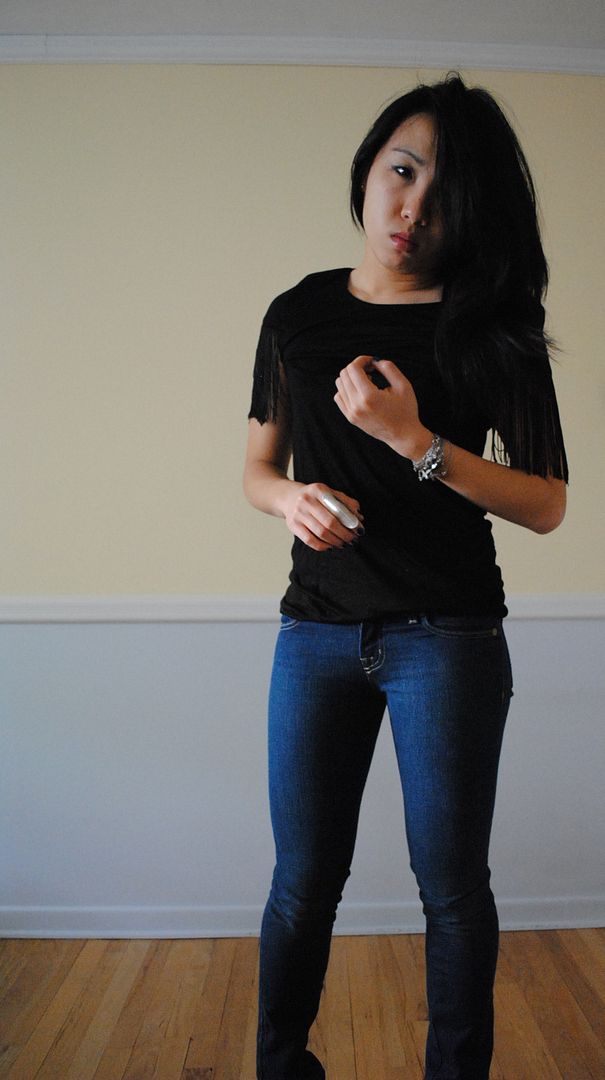 (top: H&M bottom: J brand jewelry: Elizabeth & James, Forever 21 shoes: Balenciaga)
I got the bracelet at Forever 21 on Monday, it originally is supposed to be a necklace but I like the way it looks wrapped around my wrist as well. Going along with my love for purchasing the same item in two colors, I got it in gold and silver. It's available
here
.
I love finding jewelry at Forever 21 because it's so wallet friendly.
Slowly playing with the settings on the camera.. my friend is into photography and taught me when I first got it, but since I never got a chance to use it, I forgot most of it. I have all these functions that I don't know how to use which is frustrating.
Lastly, if you notice, I'm wearing makeup in this post. I managed to find a lipstick I like, not much color, great for everyday wear. It's by Smashbox and the color is called Flawless. For more information, click
here
. Unfortunate, as I've previously mentioned, my knowledge in makeup is limited.. I actually have another friend for that stuff, heh.