The title pretty much explains my head at work today.
I woke up with some nice waves in my hair but then asian hair kicked in because after an hour it straightened out.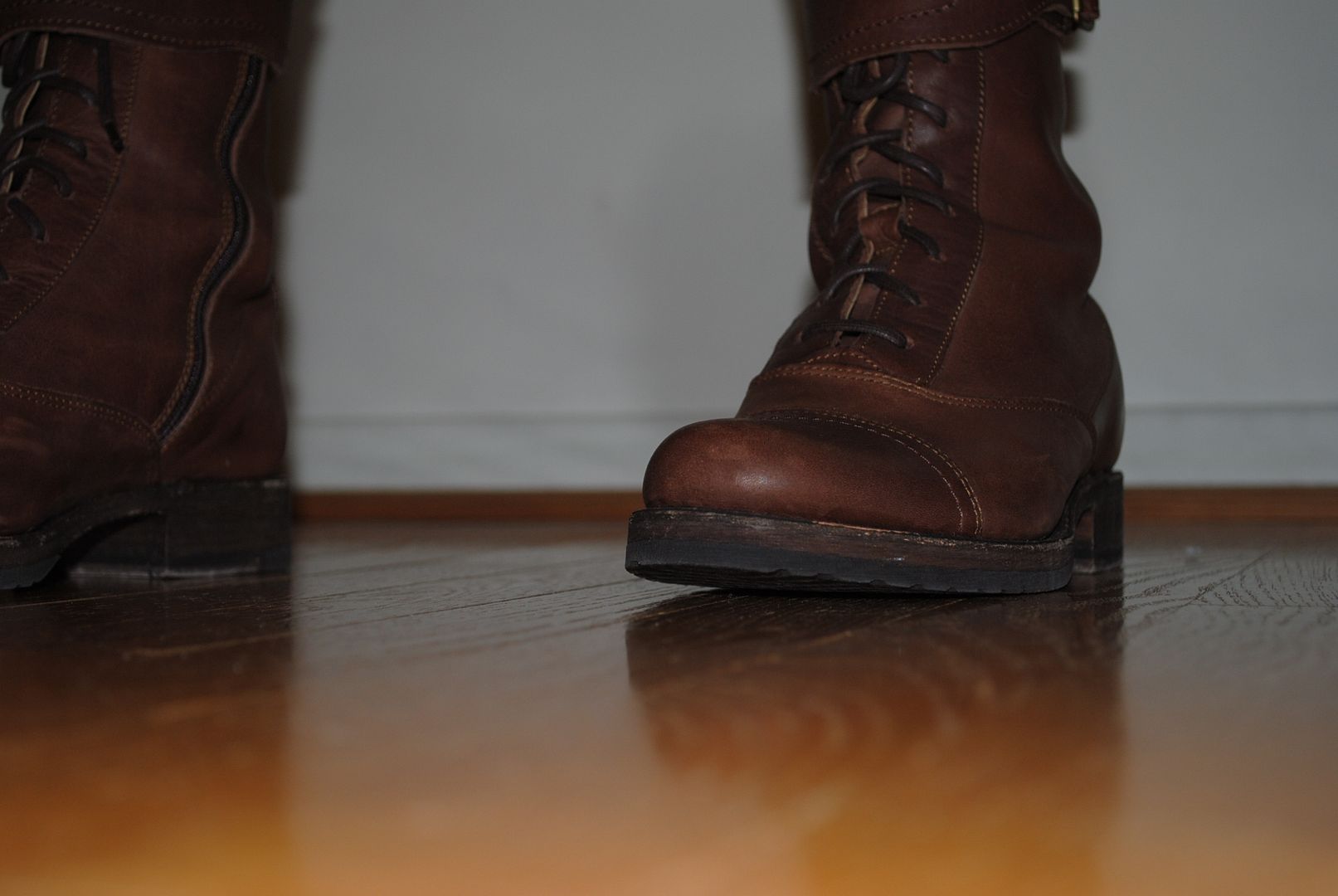 (shoes: Frye Bottom: American Apparel top: Urban Outfitters Jacket: Religion rings: Vivienne Westwood & Noir)
My co-workers like to call these my combat boots that I stomp around the office. They are the Frye Veronica Lace up. The leggings are American Apparel winter leggings, love these for cold weather, they are so thick and comfortable. The leather jacket I purchased on Asos.com, they have a lot of great stuff there and shipping is very reasonable considering it's coming from overseas. The Vivienne Westwood Diamante Armour Ring I spent forever hunting down but it was worth it, better than I imagined.