It's been too long since I last updated. Sorry loves! I have been working nonstop everyday and finally today I got a day off. But even with my day off, my schedule was packed! Anyhow I managed to take a few quick pictures.
I had an interview this morning in which I actually had to wear a full suit (a rarity since career fairs in college). Then I went home for a quick change before scrambling to meet my boyfriend and run errands. For some reason I wanted to keep my white oxford shirt on and decided to plan my outfit around it. Fortunately for me, it didn't rain today unlike the past couple days, so I took my wedges out for a spin.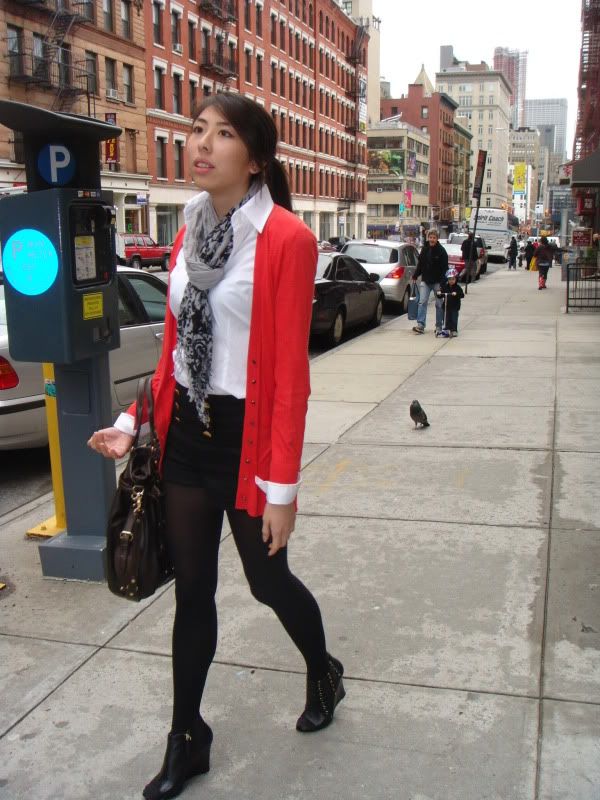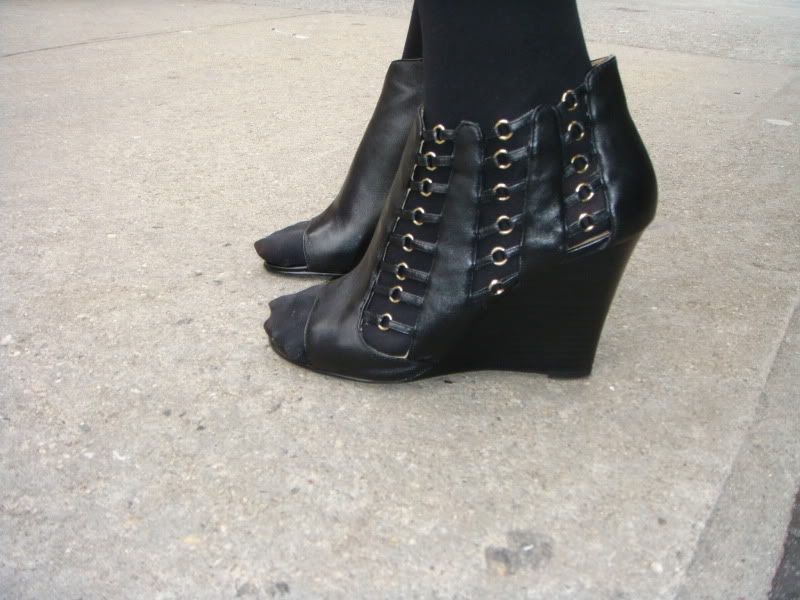 (club monaco cardigan, victoria secret oxford, topshop shorts, hue tights, sabina bag, kelsi dagger wedges, random scarf)
Starting tomorrow again, I will be working nonstop until next tuesday, which I intend to indulge in a mani & pedi and haircut. Until then, I shall be slaving away.