So you know how a lot of times, you have a really cute outfit on and all there is left to complete it is the shoes? Well, I was definitely dealing with this tricky dilemma today. I found an old Urban outfitters sweater dress tunic in my closet and decided to pair it a wide leather belt and black leggings. Now which pair of shoes should I wear?!?
Shoes
can either make the outfit or they break it....
Here were my three choices:
These shoes compliments the outfit to give off a more relaxed/boho look to the outfit.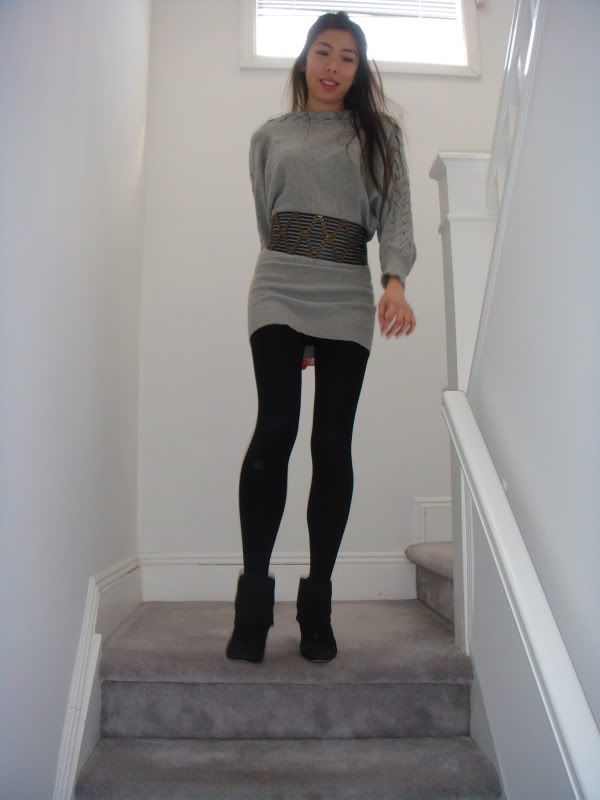 Option 2: black cuffed booties (joyce leslie)
The black booties really elongated my legs and turn this outfit into a more refined look.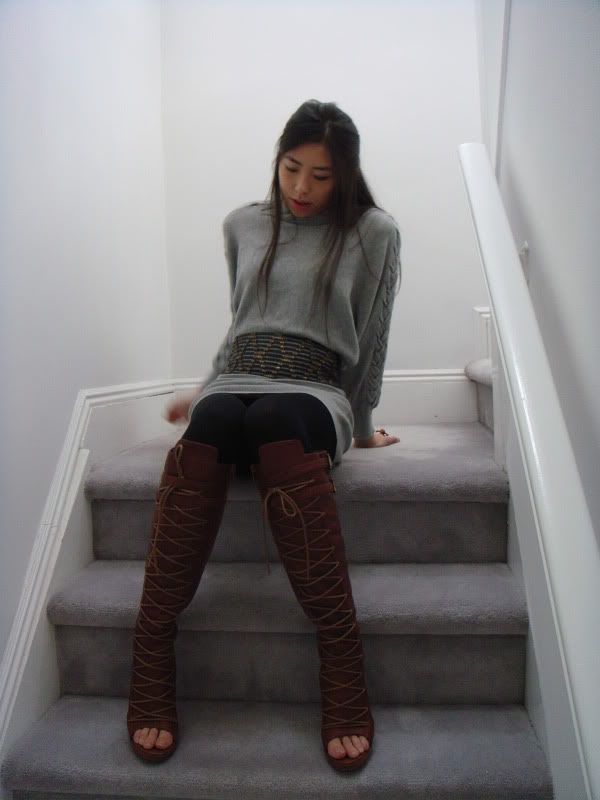 Option 3: Knee high laced up open toed boots (urban outfitters- by jane aldridge of
sea of shoes
)
These boots definitely set an edgy feel to the whole outfit and made it chicly fun.
What was your favorite choice of shoes to complete this outfit- 1, 2, or 3??